It has been a tragic week here.
On Monday, the Boston Marathon was bombed. Among the dead was 8-year old Martin Richard. Among the injured were Eric and Ann Whaley.
Last night, an MIT Police officer was killed on campus, apparently by one of the Marathon bombers.
As of the time I write this (8:15am on April 19), one of the bombers is reportedly dead, and another is reportedly on the run in Watertown, a city that borders Cambridge and Boston. MIT and Boston people are following the news on the local ABC affiliate, boston.com, and Reddit.
In light of these events, MIT has cancelled classes today, and is urging employees to stay home. The Office of Admissions is closed today, April 19, and our information sessions and campus tours are cancelled. You can read more on the MIT homepage.
There are some nice stories coming out of this. For example, MIT sophomore Emily TenCate almost immediately put together an initiative to buy all of the MIT Campus Police officers breakfast this morning, given the circumstances. She planned to buy the breakfast from the awesome nearby cafe Flour. Proving their awesomeness, Flour decided to just donate the breakfast, so now all the money donated to Emily's initiative will go to the fallen officer's family.
Also, MIT students are wearing black today in honor of our fallen officer. Students are passing around these images on Facebook: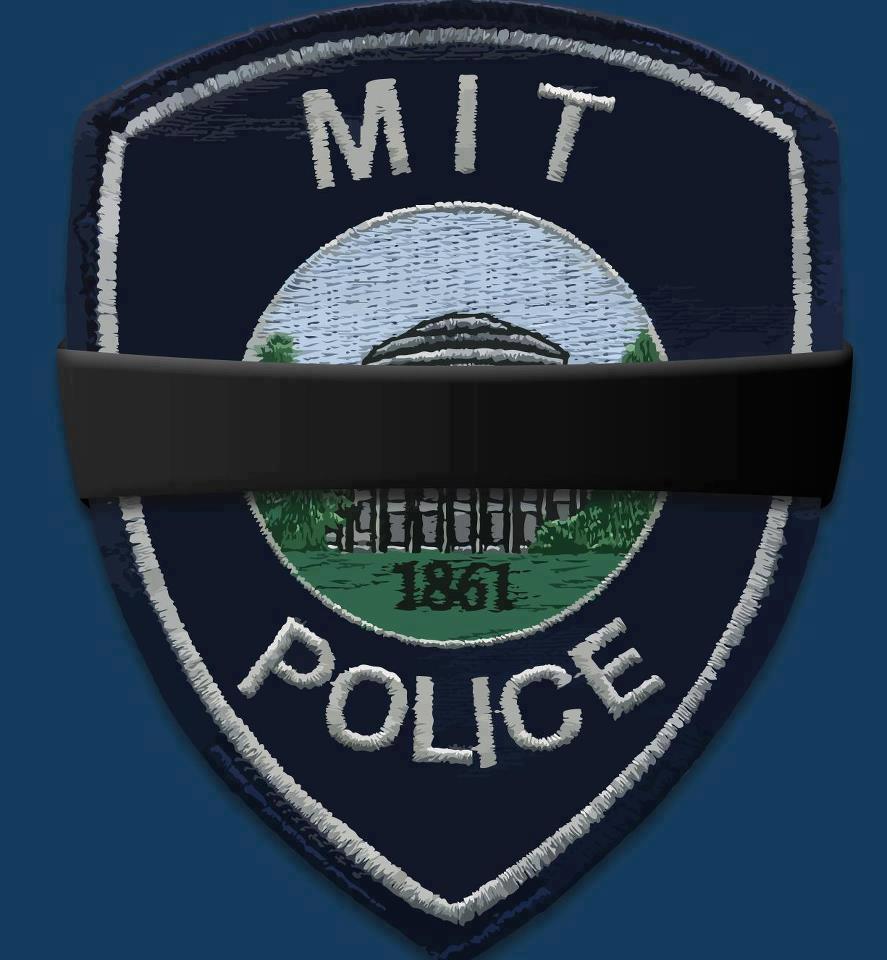 We are a strong community.  We will remember the sacrifice made by the Campus Police on our behalf.
Thank you to all members and friends of the MIT community for staying strong.
#BostonStrong #MITStrong