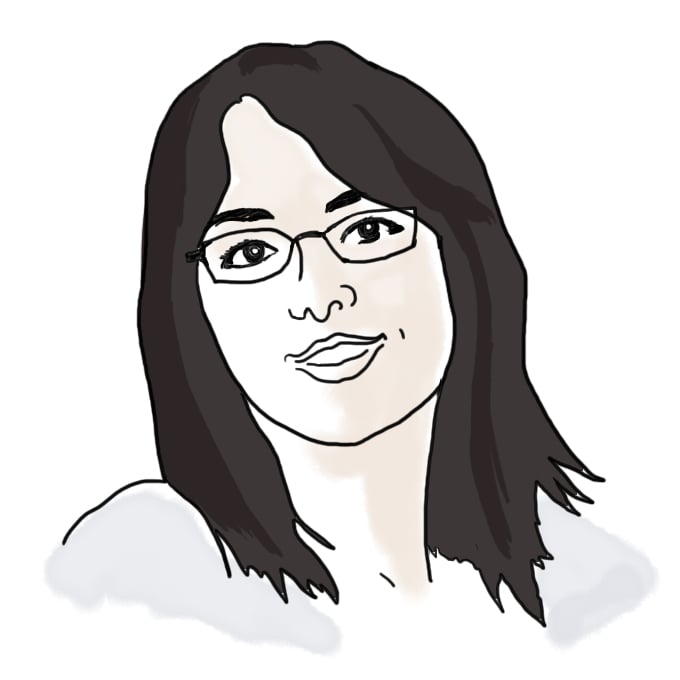 Everything you need to know about how easy it is to get around MIT.
PRIVATE TRANSPORTATION
This includes but is not limited to cars, bicycles, skateboards, scooters, and walking. My favorite method, and perhaps the only method I am fully capable of doing after years of training in New York City, is walking. I daresay most people walk.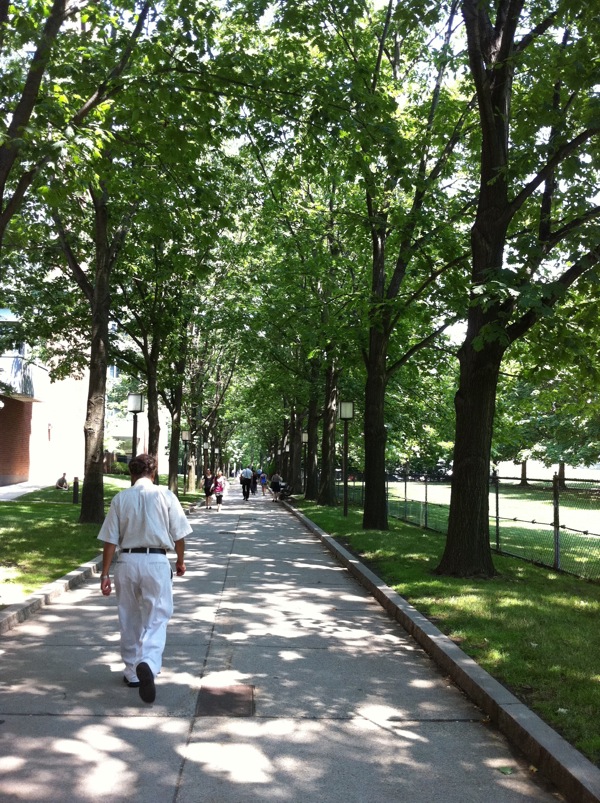 For example, freshman Me walking across the Harvard Bridge in the dead of winter.
More students who want quicker transportation use bicycles. MIT has plenty of bike racks around campus near classes and dorms. There is even an auction near the beginning of the year, so it's perfectly feasible to get an inexpensive bike here. It also makes it easier to get to really nice places over the weekend, like Walden Pond or Cape Cod.
My friend Anthony '10 found that he missed driving terribly. So, not too long ago he bought a used car. Keeping a car around campus is not free of course, but there are a few parking lots around. I hear that driving in the city is no easy feat either…
PUBLIC TRANSPORTATION
You may have heard that Boston has a subway system. The Massachusetts Bay Transit Authority (MBTA) runs this subway system, which for some reason is called the T. MIT has its own station on the Red Line at "Kendall Square/MIT." The routes the T covers look something like this:
In addition to subways (which cost $1.70 to $2.00 a ride), the MBTA also runs buses (these cost $1.25 to $1.50 a ride) and commuter rail trains (costs vary depending on distance). The map for the commuter rail, which covers a fair portion of the
state
, is here:
How often do people at MIT take these things? Well, some of you might remember that Snively used the commuter rail every morning and evening last summer to get to and from his job in Providence. I've used it to go to Worcester to see a Nightwish concert. Taking the T is essential for getting into Boston and then the buses can be used to go places the subways don't quite reach. The only inconvenience is that here in Boston, like most places, public transportation stops running. Between around 12:30am and 5:30am, the MBTA will not help you get anywhere. Some of MIT's shuttles help make up for this.
MIT TRANSPORTATION
The MIT Department of Facilities' Parking & Transportation Office runs and coordinates several shuttles available to the MIT community. These include the following:
Saferide. This is possibly the highest-volume shuttle at MIT. There are 4 different appropriately-named shuttles: Boston East, Boston West, Cambridge East, Cambridge West. Together, the four shuttles can reach most if not all of the dorms and FSILGs. Saferide is free and operates seven days a week from 6pm to 2:30am or 3:30am all year. Some reasons to use the Saferide include:
Returning home safely after the T has stopped running.
Getting to that fraternity or sorority party.
Visiting your friends in faraway living groups.
Visiting your friends in places near those faraway living groups (heh, BU).
Quickly getting across the Charles River when it's cold. Or rainy. Or both.
Tech Shuttle. This operates every 20 minutes Monday through Friday, from 7:15am to 7:15pm during the entire calendar year (except holidays). It's free, and gets you all around MIT – perfect for getting to classes quickly when you live in the farthest dorm and it's raining outside.
Northwest Shuttle. This free shuttle operates every 10 minutes weekdays from 7:25am to 6:42pm during the entire calendar year (except holidays). It's very similar to the Tech Shuttle. The map for the Tech Shuttle (in gold) and Northwest Shuttle (in black) is shown below.
Daytime Boston Shuttle.
This shuttle runs every 20 minutes from 8am to 6pm weekdays during the school year (September through May). It is also free, and takes people directly between MIT's student center and a few of MIT's Greek houses in Boston (which also are just a short hop away from all that the City of Boston has to offer). This short route is shown below.
Airport Shuttle.
Intuitively, these get people to and from Logan International Airport over several days right before Thanksgiving, Winter, or Spring vacations. Seats should be reserved beforehand, and costs $10.00. Perhaps good if you don't want to take (two or fewer) huge bulky suitcases around the
T
.
Additional shuttles run by other parts of MIT or by companies in Cambridge/Boston include the Bates Shuttle, the Grocery Shuttle (Saturday mornings between Eastgate, a graduate dorm, and Star Market, a supermarket), the Lincoln Lab Shuttle, the Wellesley College Shuttle, the EZ Ride (goes to North Station, free with MIT ID), and the M2 Shuttle (goes around Cambridge, tickets for sale at the Parking and Transportation Office).
This last photo is part of the Kendall/MIT Station. (It's so clean compared to NYC stations… heheh). Travel safely!
20 responses to "Transporting In & Around MIT"