Laura did a pretty great job covering the variety of machine shops around campus in her epic Machine Shops entry. But she missed my place… ;)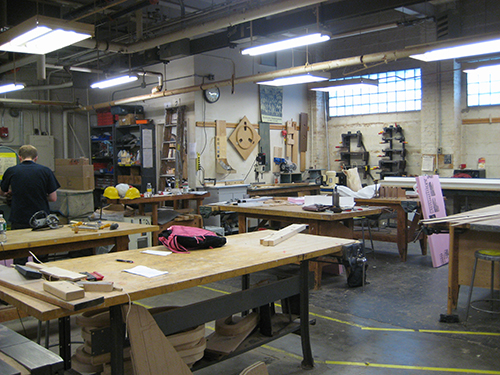 Where architecture comes to life with wood and more.
Two afternoons each week, I work as a monitor at the N51 Woodshop. In Building N51, next to the MIT Museum way up on the tippy-top of campus (where top = North), I make sure everyone working in the shop knows what they're doing, uses the tools correctly, and ties up their hair in proper fashion.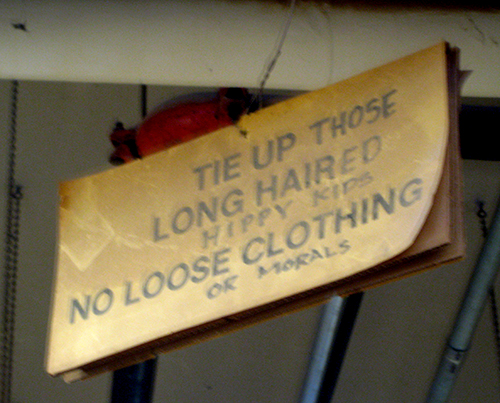 We're not against hippies, really.
Every Architecture student at MIT gets introduced to this place at least once. Most other people don't know about this place, because it is specifically targeted at students within the Department of Architecture. It's a standard spacious woodshop with all the usual tools along with a decent supply of various materials (mostly wood, naturally, but also foam and plastics) which we can use for our class projects.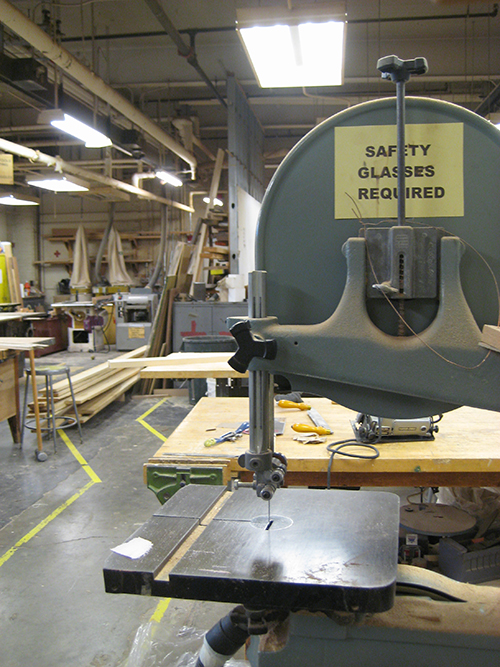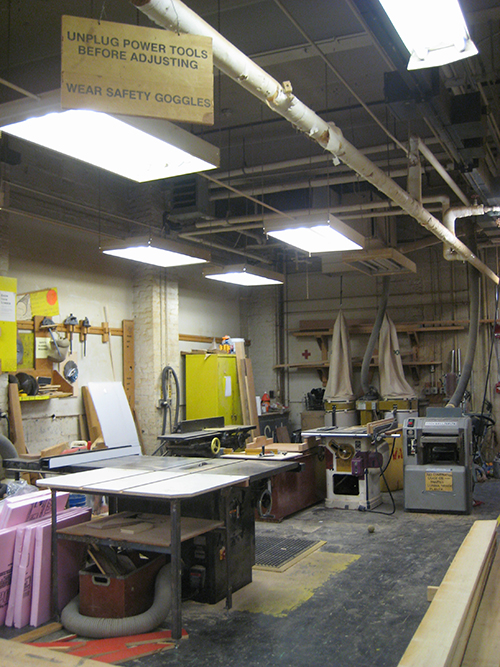 Personal projects are encouraged as well. For example, my friend Victoria '08, also an architecture student, designed her own loft and cut, sanded and finished the pieces in this woodshop. It's really the most beautiful loft I've ever seen, and it still lives in East Campus today in all its smooth, shiny, easily-disassembled glory.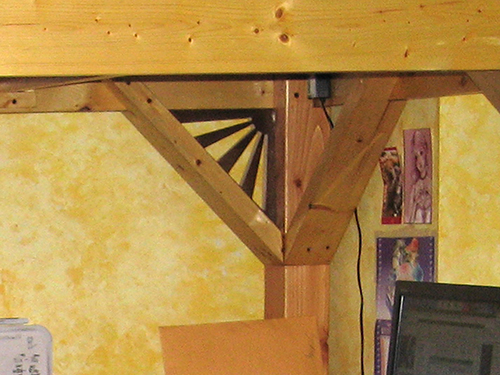 Detail, beauty, structure.
More stuff: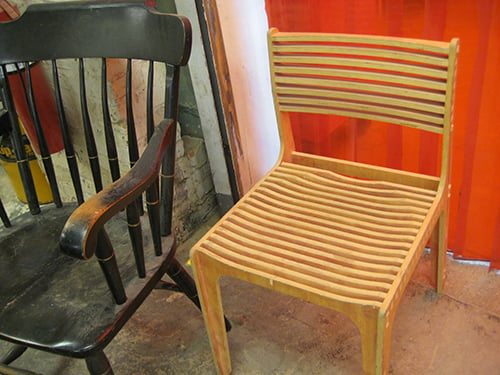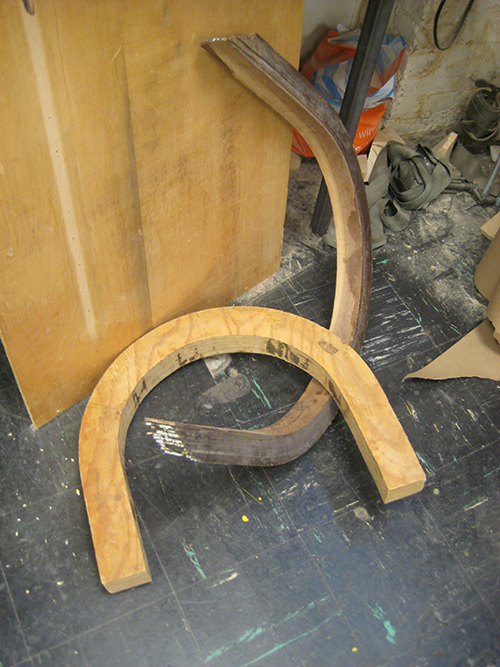 Can *you* curve a chunk of wood like this?
Here is a CNC Router. This one can cut aluminum, foam, and wood. Using it requires special supervision.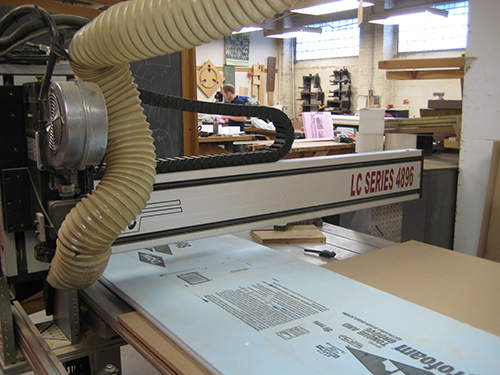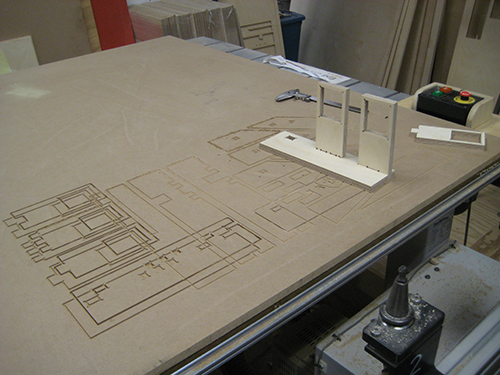 Let the machine take care of the large-scale model for you!
The 1st floor of N51 has a few other goodies for our projects too:
1. A lasercutter! The newest one on campus is across the hall, and it is one of three lasercutters on campus for use by us Architecture students.
2. A metal shop! Adjacent to the woodshop and full of machinery for your metalworking needs.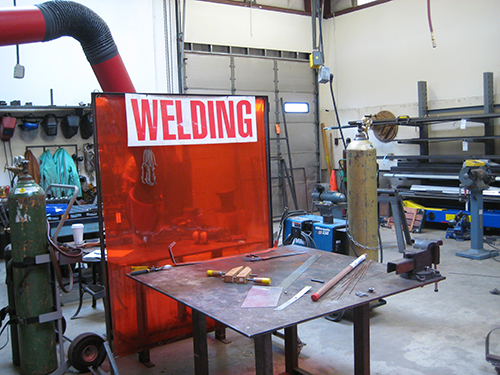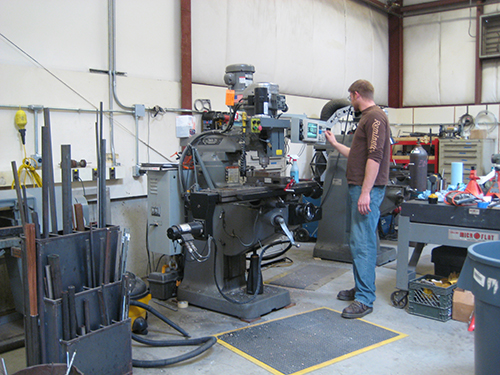 Because you know you're going to build something crazy someday.
3. I know this photo looks dingy but no one was around! This is a space for those Visual Arts students to make their projects. Cast plaster! Melt wax! Sew your dreams! Make anything!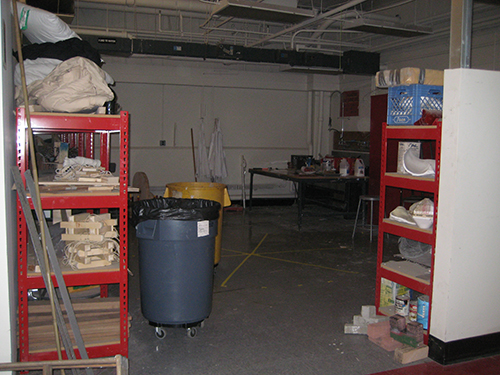 And store your projects as well..
So, that rounds up some of the amenities Architecture students get at MIT. Because you know what? Here at MIT, we were not just
thinkers
, but we're also
creators
!
13 responses to "Welcome to the Woodshop"