What sets MIT's East Campus apart from other dorms of the college type?
1. You can learn how to cook. What better way to learn how than to live in a place where you can have a big, awesome kitchen with personal cupboards for everyone?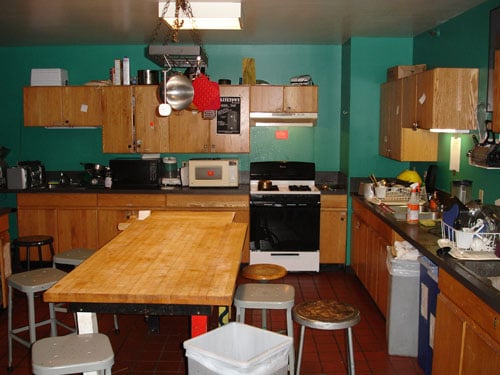 2. Cats are allowed! Yay.
Other critters have been known to make a home out of EC as well..
3. Residents live in doubles or singles.
Does not count cats. No quads or triples here… unless you
really
want to. :)
4. We're not afraid to put our engineering skills to the test. With ourselves often playing the test subjects.
5. We don't post everything we do to YouTube.
We're kinda too cool for that.
But we also have a cute little gallery which you can visit by clicking here.
6. A hall has no kinks or turns. No wavy or winding paths here. Mostly this means you can look down the entire length of your hall and see EVERYTHING..
7. You'll share a bathroom.
It's no big deal, they're always well maintained, and you can even knock first if you're so inclined.
8. You can leave your mark. With pens, markers, paint and such.
36 responses to "You should live in EAsT camPUS"