The Undergraduate Economics Association (UEA) sponsored a dinner and internship panel for anyone interested in a career or degree in economics.
(I've pasted some excerpts from the UEA email in italics.)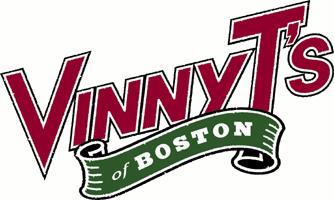 The complimentary dinner was catered by Vinny Testa's of Boston.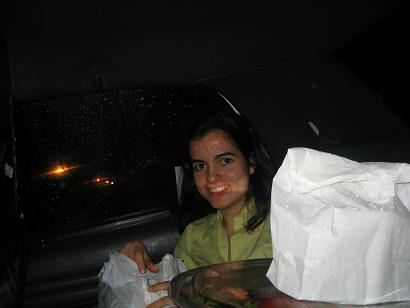 We took a cab back because we had so much food.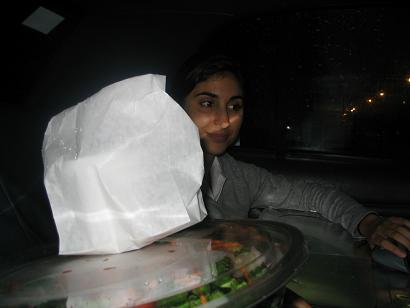 My legs are burning from the 30 pounds of Farfalle Con Pollo resting on them.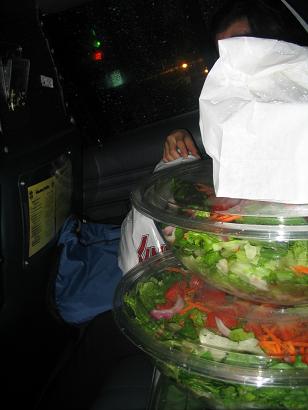 Two economists meet on the street. One inquires, "How's your wife/husband?" The other responds, "Relative to what?"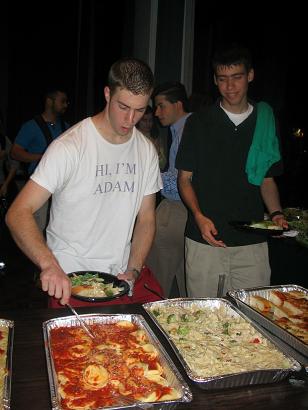 Q: What does an economist do?
A: A lot in the short run, which amounts to nothing in the long run.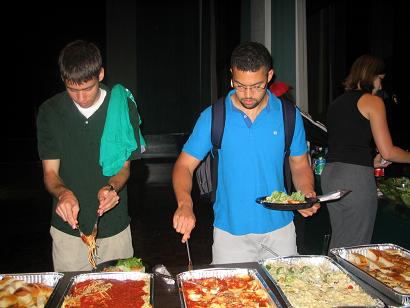 7:30-8:00 pm Sophomore Welcome Dinner (all years encouraged to attend!)
If you are a sophomore, come meet your new course 14 classmates! Upperclassmen are also encouraged to attend, to mix with sophomores, share tips about classes, socialize and enjoy the free food. Freshmen welcome too!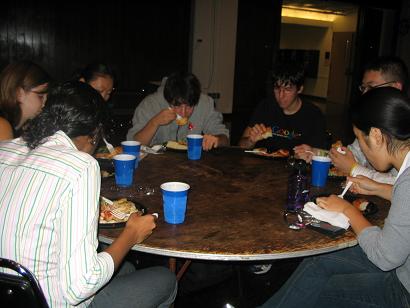 Veena '06 (striped shirt) worked for the OMB through her participation in the Washington Summer Internship Program (MIT).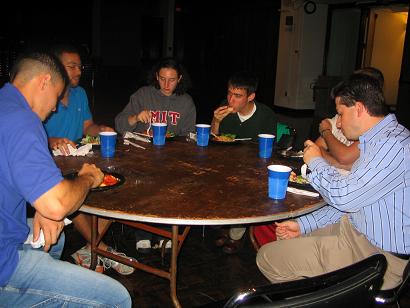 "If all economists were laid end to end they would not reach a conclusion." – George Bernard Shaw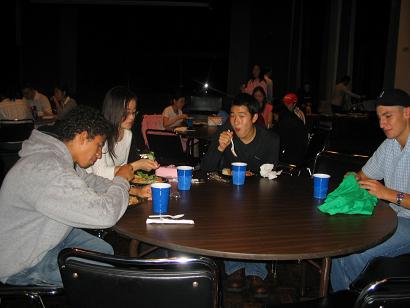 8:00-9:00 pm Economics Internship Panel
Hear tips from fellow course 14ers who have interned for Putnam Associates, The Office of Management and Budget, The Brookings Institute, UBS and Lehman Brothers. We'll give you the low-down on everything from how to get an interview to how to succeed once you're there. Learn how your degree helps you navigate the "real world" of business, banking and government.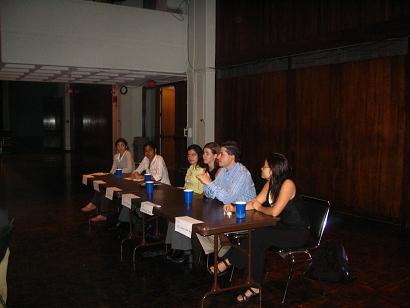 I had the honor of being the moderator for this amazing panel, and here are the questions I asked:
1. Please briefly summarize your summer experiences – Where were you? For whom did you work? What did you do?
2. How did the skills you learned from MIT apply to your job?
3. What were the best and worst things about your summer internship?
4. How did you find your internship?
5. What kind of career does your internship lead up to?
6. What advice do you have to the audience?
The event went very well, and I found the panelists' advice on internships very helpful.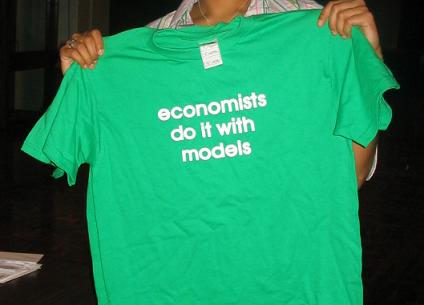 Yeah we do. (And no, this slogan will never get old.)
One response to "UEA Internship Panel"