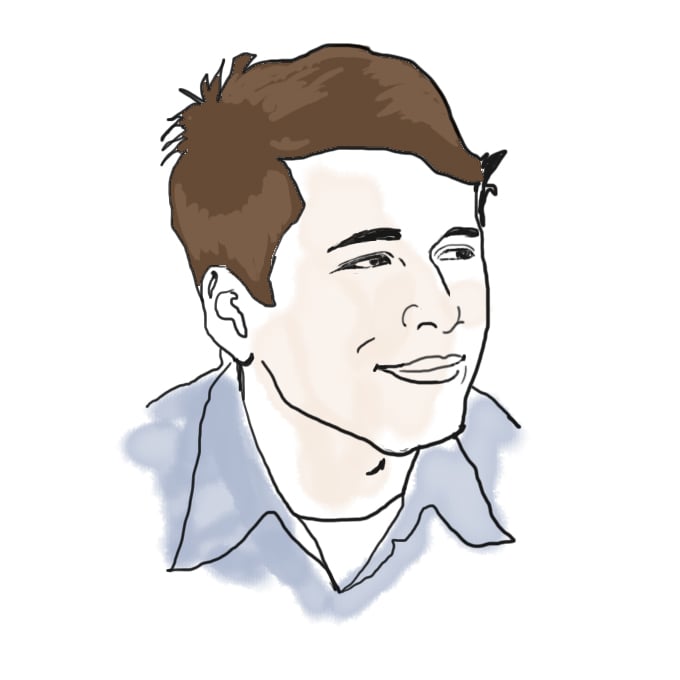 The latest from the home office in Cambridge, Massachusetts.
For next year's prospective applicants: This week, I'm out on the road with admissions officers from Yale and Brown meeting with students, parents, and guidance counselors in the Mid-Atlantic states. Currently, I'm in Moorestown, NJ, talking to students from South Jersey and Philadelphia. On our way to the venue, we saw a rainbow (just a single rainbow).
We'll be doing more travel together as a group to meet with prospective students. In July, we'll do three more trips with this group in the Northwest, the Mountain states, and the Midwest — look for more information soon.
For Mark Wahlberg fans: I don't know why, but actor (and former rapper) Mark Wahlberg was playing pickup basketball at MIT this week.
For robot enthusiasts: Chris, Tiffany, and McGreggor are heading to Saint Louis for the FIRST Championship. FIRST is a pretty cool organization, co-founded by MIT professor Woodie Flowers PhD '72. Look for MIT on Scholarship Row.
For AP testers: Good luck next week!
For students on the waitlist: As I mentioned a few weeks ago, there won't be any waitlist news until early-mid May. As we're still in late April, I don't have any news for you. I have no idea if we'll be going to the waitlist, and if so how many students we will take.
If you are still interested in MIT, you should stay in contact with us. Drop us a note to the waitlist email address. Keep us up to date all the way through May 1 and beyond if you remain interested.
For students still deciding on MIT: I wish you the best as we approach the deadline for making your college decision. If your lingering issue is a pending financial aid appeal (at MIT or one of your other choices), and you require time beyond the deadline to sort things out, you can request a financial aid extension of the deadline.
Please let me know, in the comments or otherwise, if there is anything we can do to help you make your decision.
12 responses to "Updates from Admissions"