Sometimes I can't help but wonder what people at MIT, students, professors, and even tourists think about MIT. Why are they here? What kind of things are they working on? How far have they come to get here? What do they not like and what do they absolutely love about it? Wouldn't it be great to actually be able to just stop someone in the middle of the infinite and ask if they have a few minutes to talk about this without, well, seeming strange or feeling too uncomfortable?
For example, like this. Or like this, or even this.*
Last semester, I found the remedy to most "awkwardness" derived from verbal adventure-seeking and a fascination with humanity's personal experiences.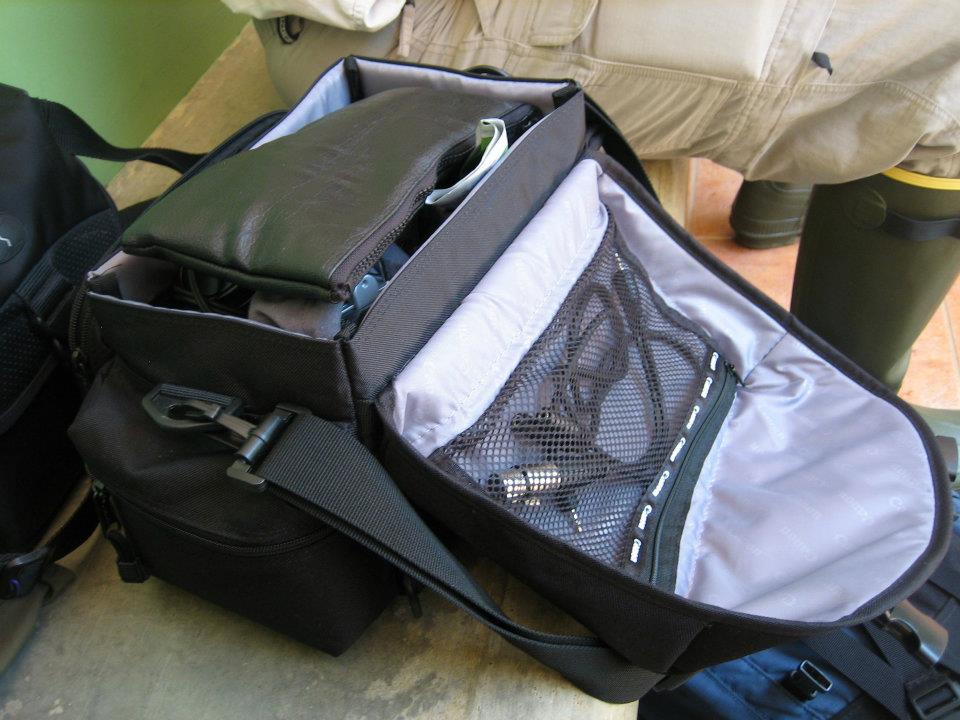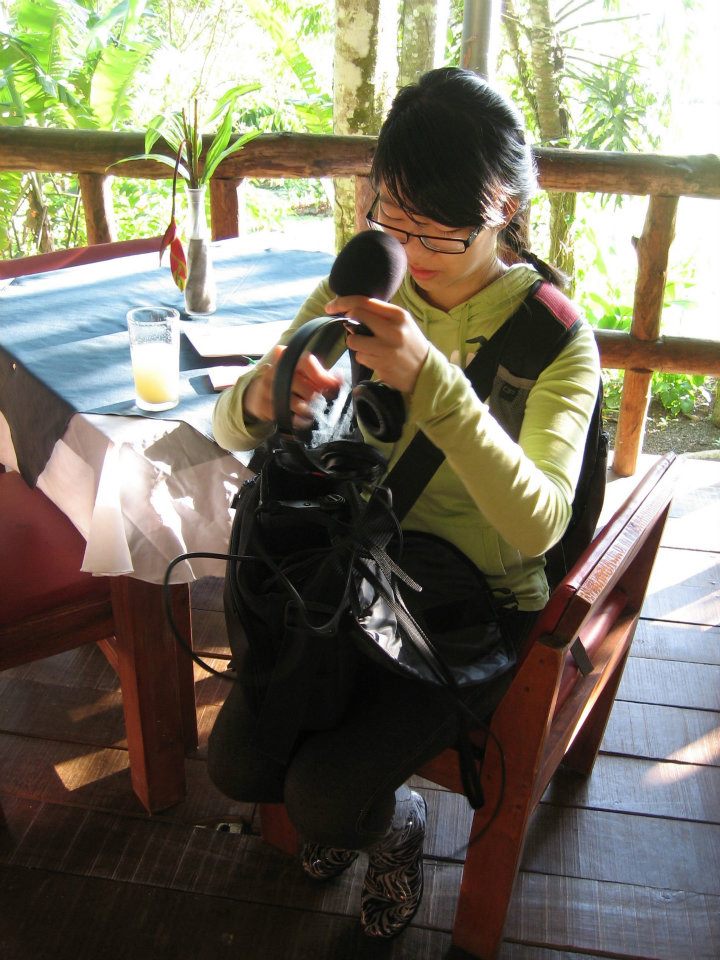 Lealia '15 reveals the solution: a microphone! (If you actually want to record anything you'll also want a complete radio kit.)
Remember when I said that I would be taking Terrascope Radio way back when?
For you prefrosh who've signed up for Terrascope or for those of you that will eventually sign up, it's a class you can take spring semester after you're done with Mission. Among the many things we listened to were funny, intriguing, silly, classy, hilarious, and inspiring pieces of sound. I actually had no previous experience with listening to radio shows that you'd find on NPR, and before taking this class I thought it wasn't worth it to listen to them when you could just listen to music instead. -___-  The naivety!
Among the many memorable things we did in that class was fine-tuning our ears by being guided all over MIT while blindfolded. But learning how to listen to a piece was only half of the class' charm. We also produced pieces such as the ones you heard above about MIT with Adobe Audition and other equimpent they provided for us. One of the bigger projects was to create a person-place piece. (I made mine about Sandy Tenorio, from the Office of Engineering Outreach Programs, which you could listen to here).
The final project in the class was to produce a larger, 20-minute piece using sound from the spring break trip that Terrascope takes every year. In the Terrascope way, it was up to us to decide exactly how we were to produce, split up into groups (or not), organize, and eventually air it on WMBR, MIT's radio station.
The location of the trip is always somehow related to the problem that the class tackles in the fall. Since last fall our mission dealt with biodiversity, we went to the amazing, biodiverse country of Costa RIca. (You could look at even more pictures, videos, and details of our trip in this blog.)
A miniscule portion of what we saw:
(All of these pictures were taken by the talented Alexandriya '15)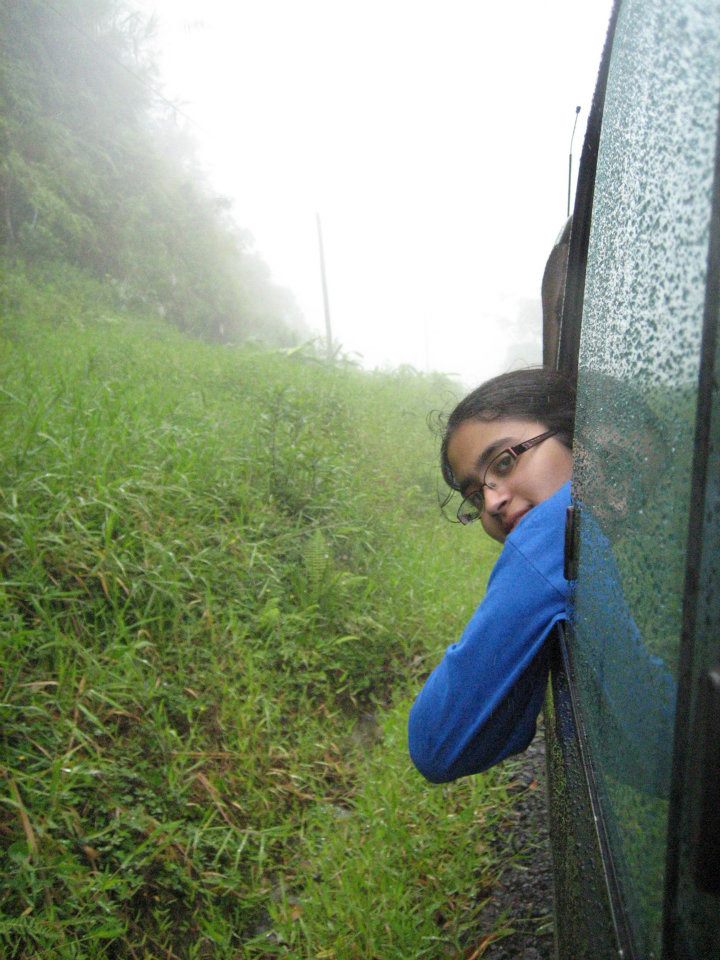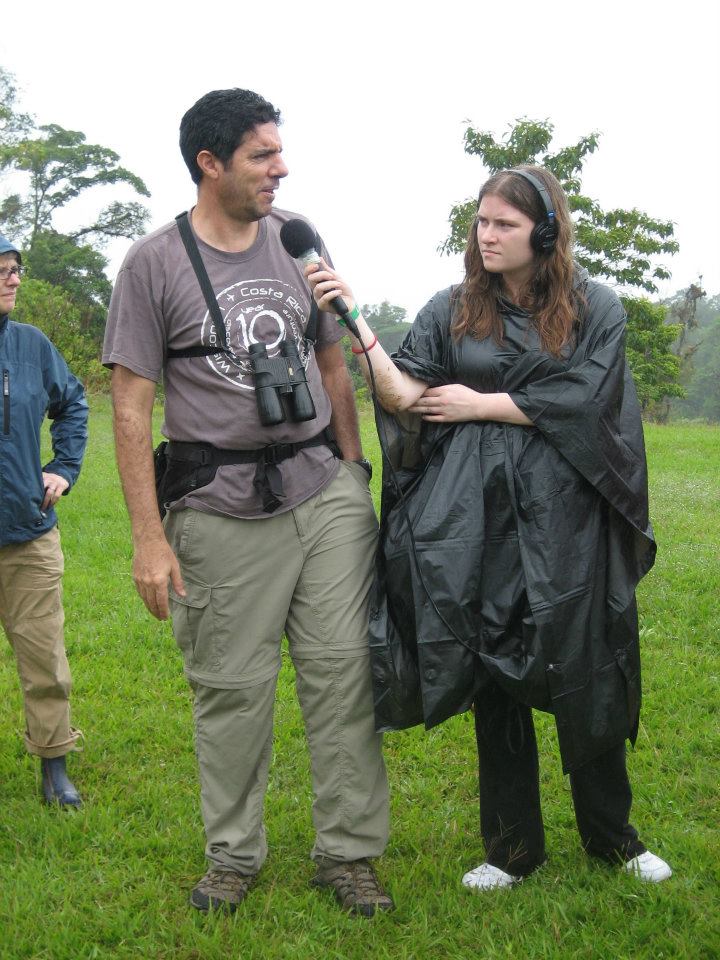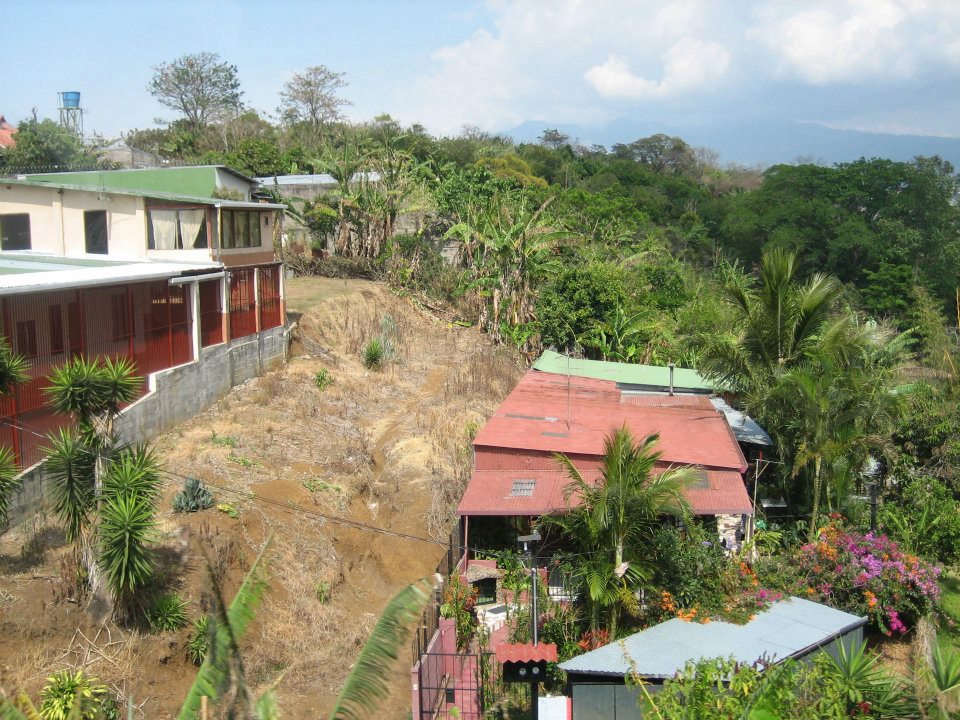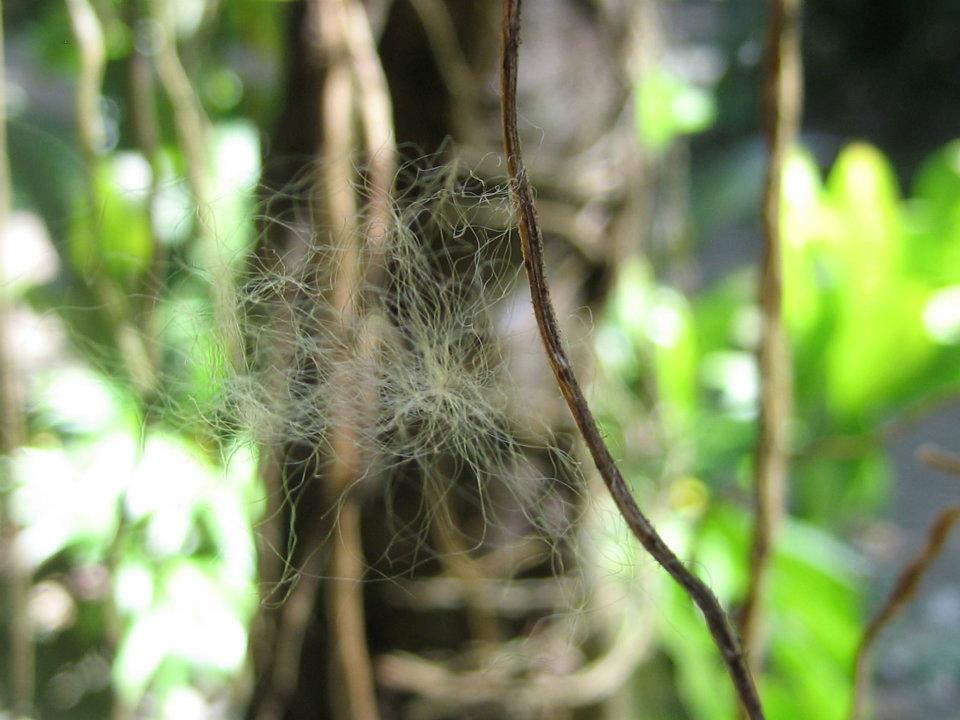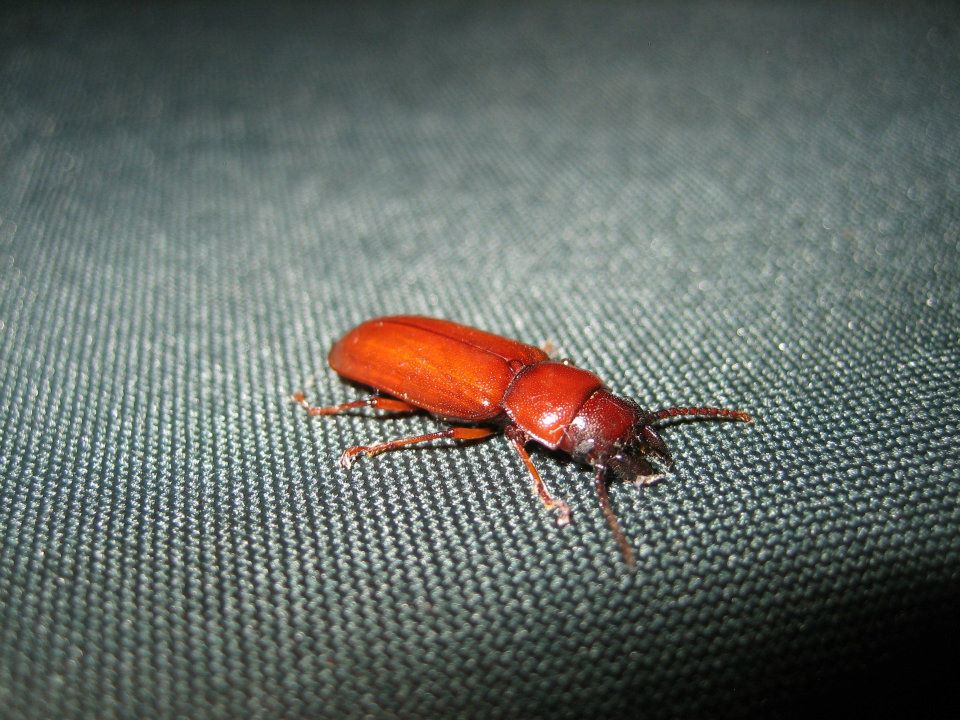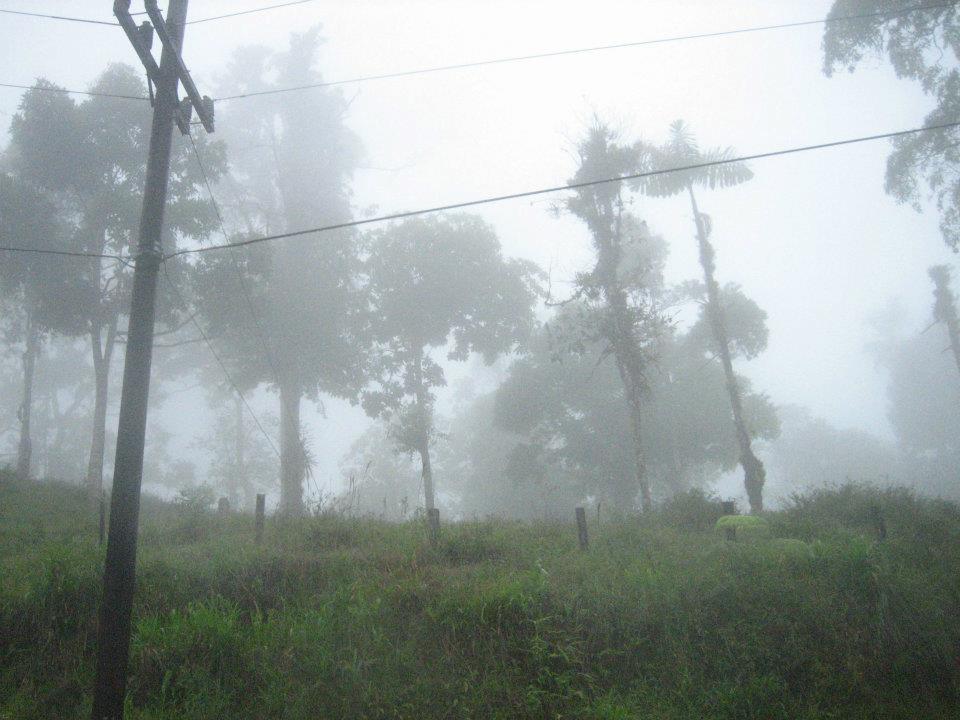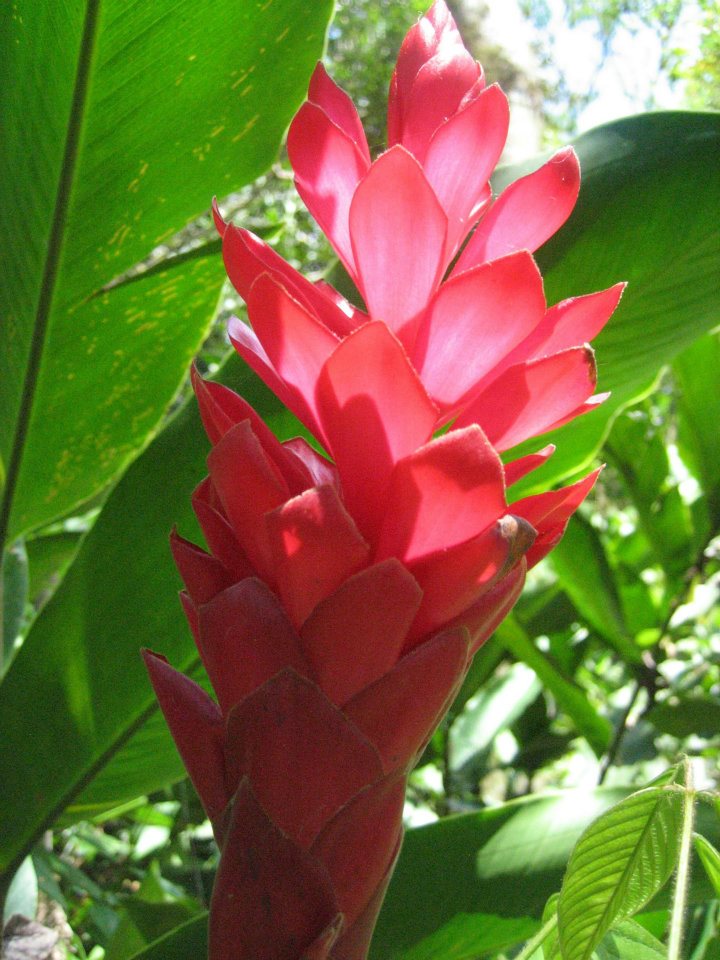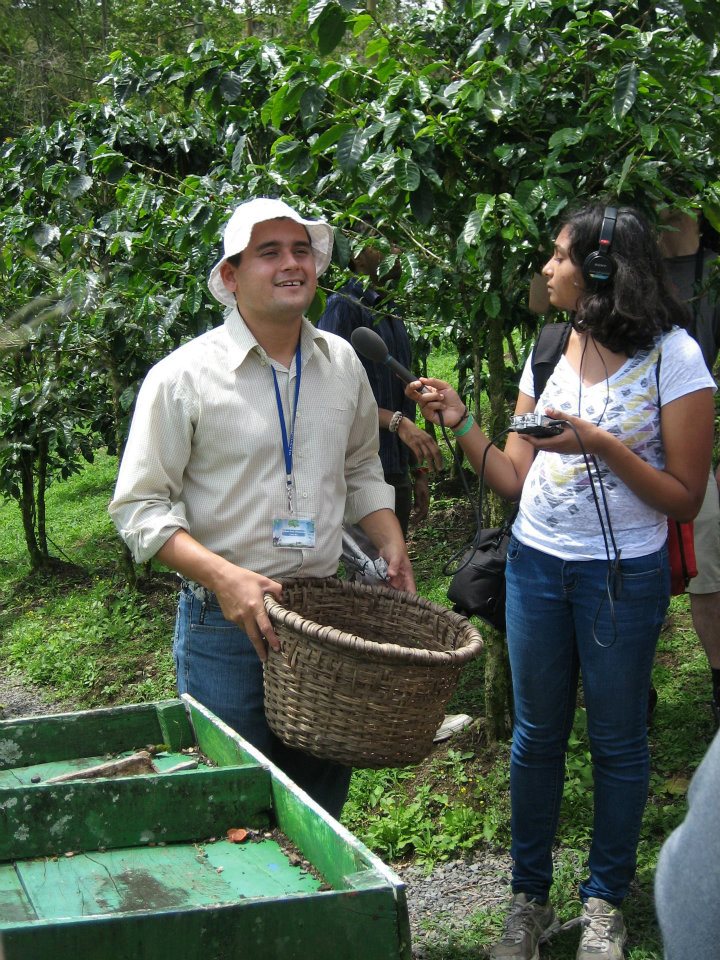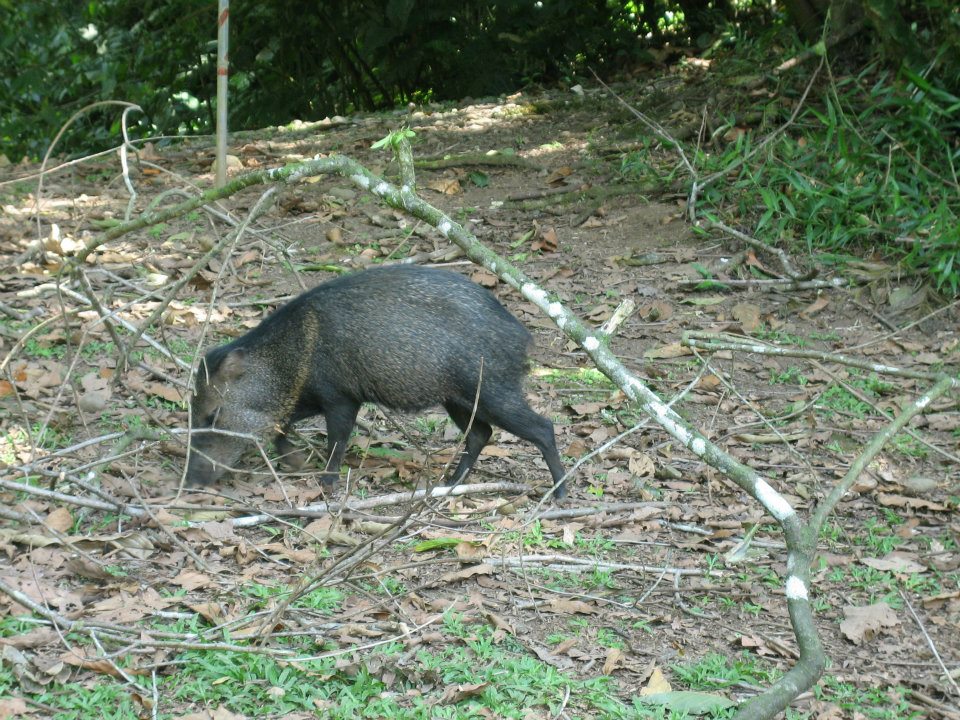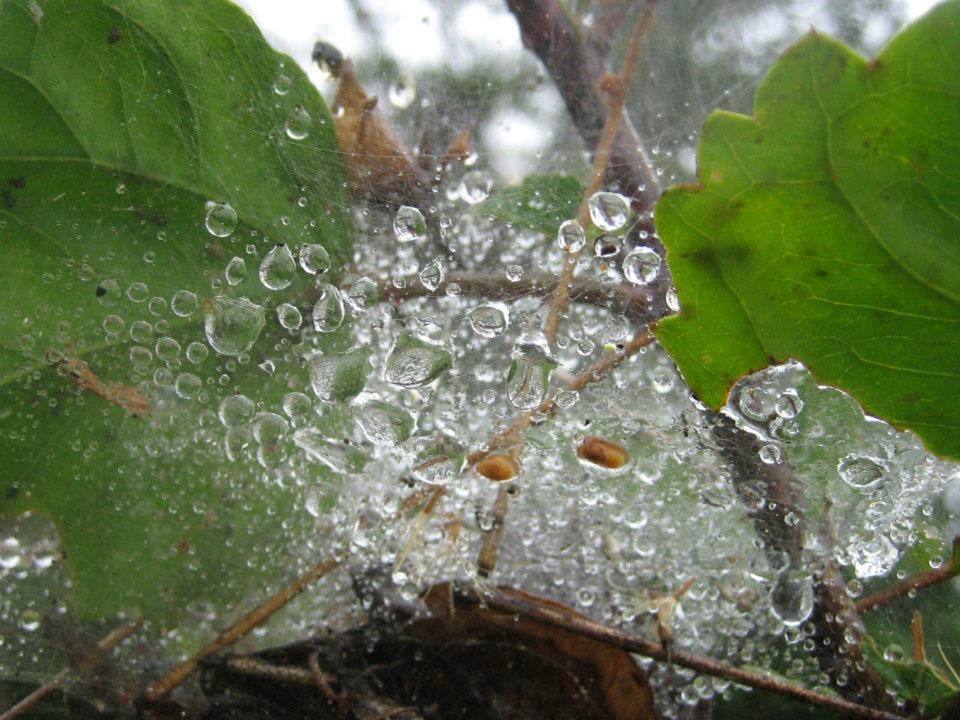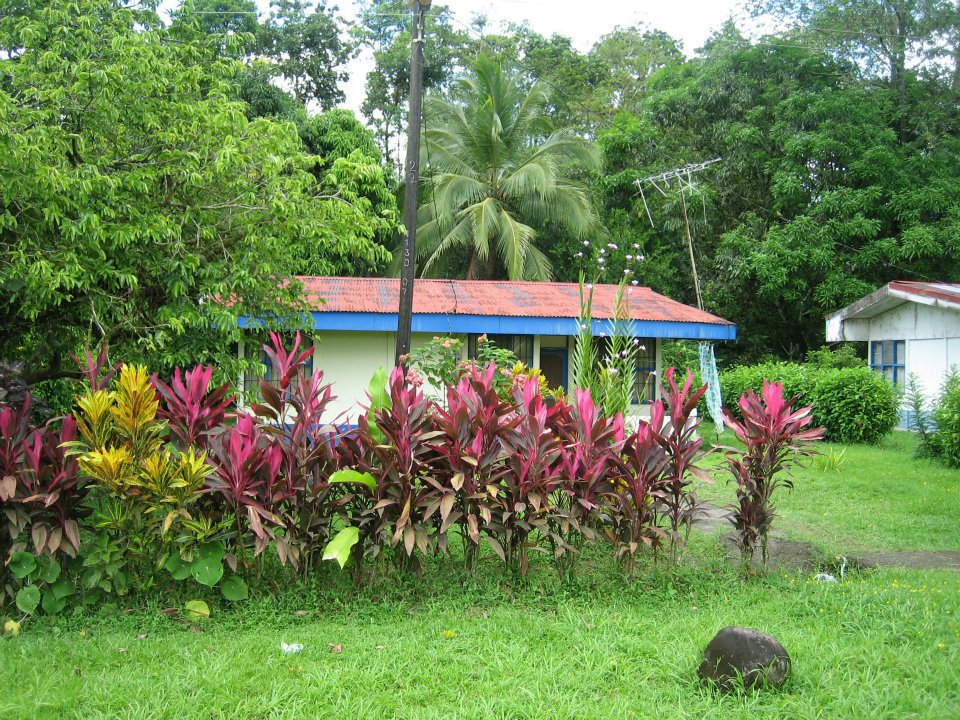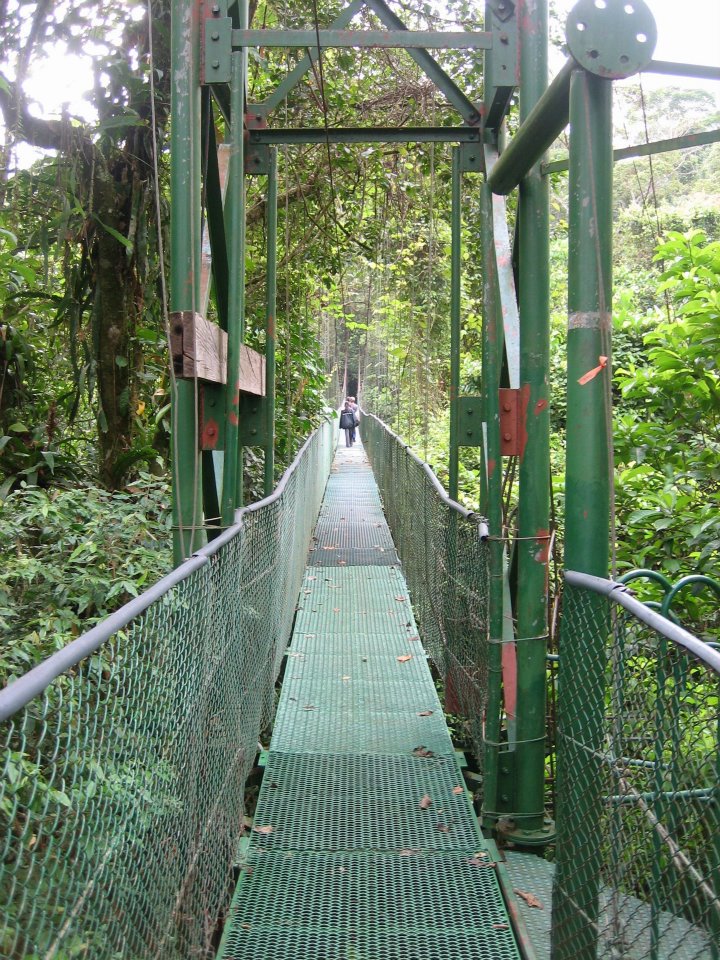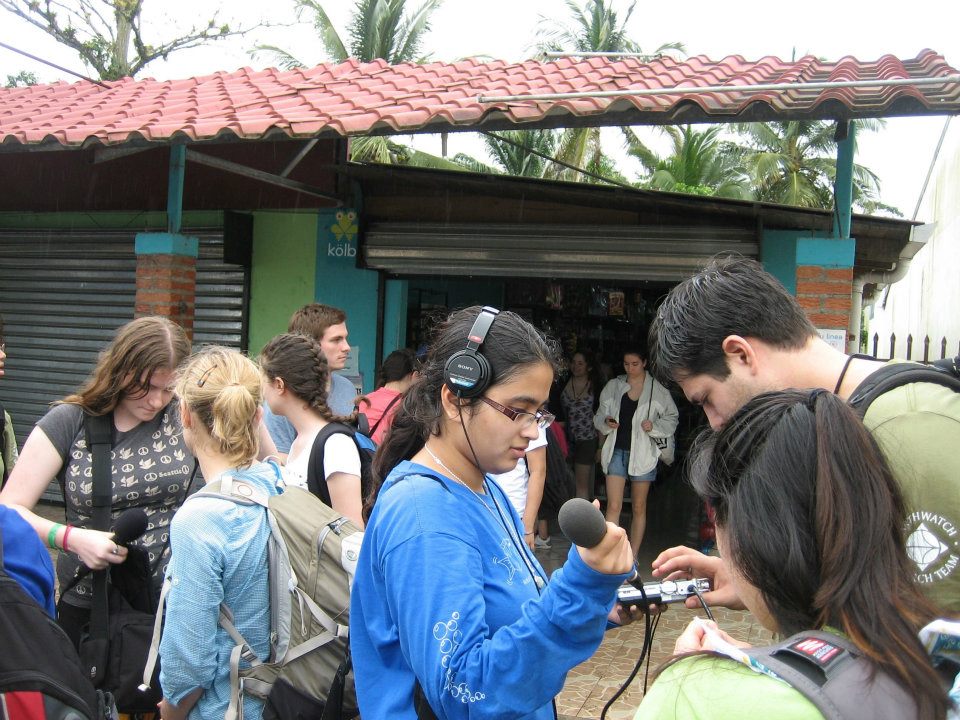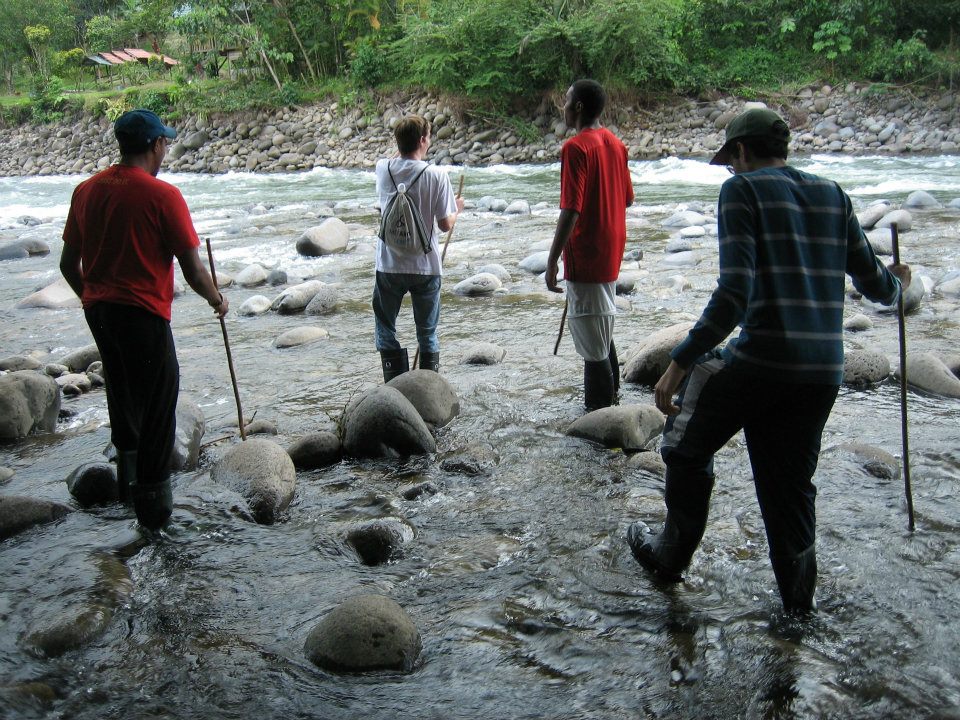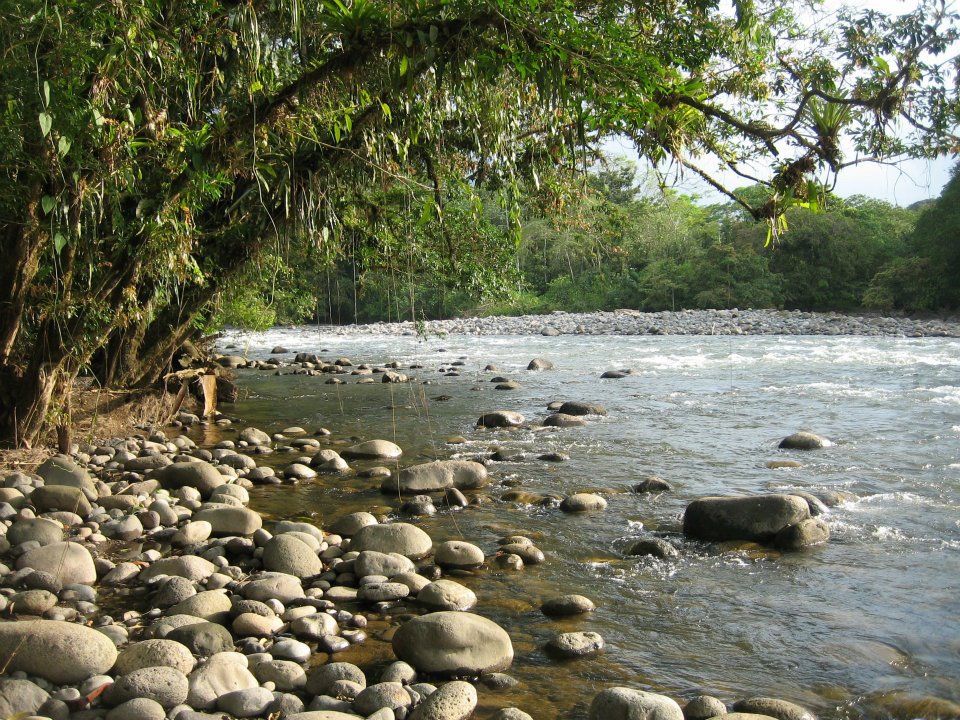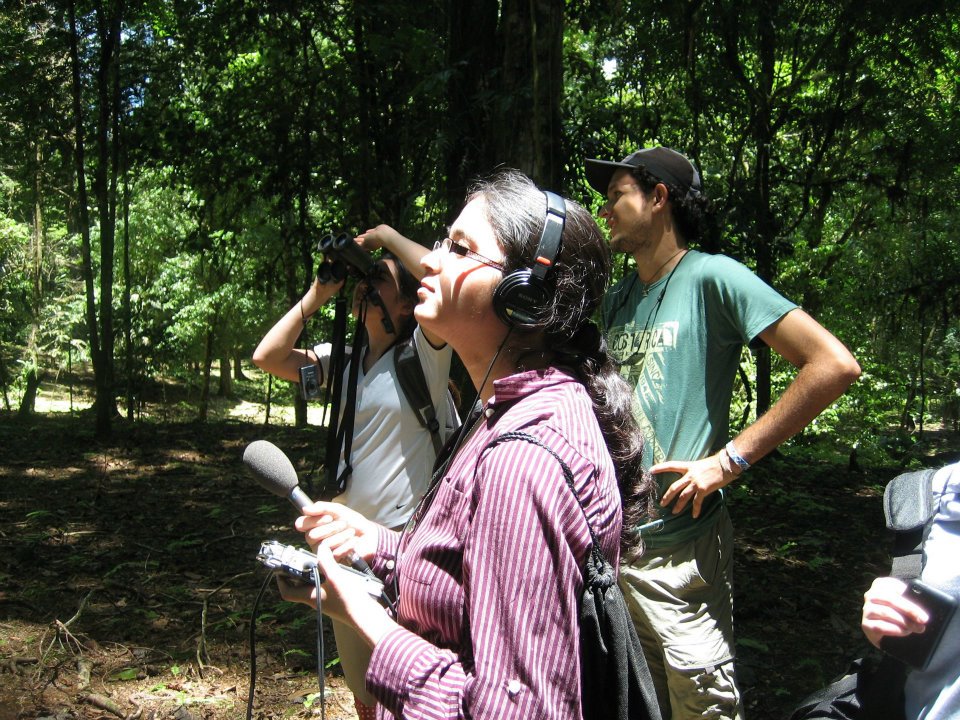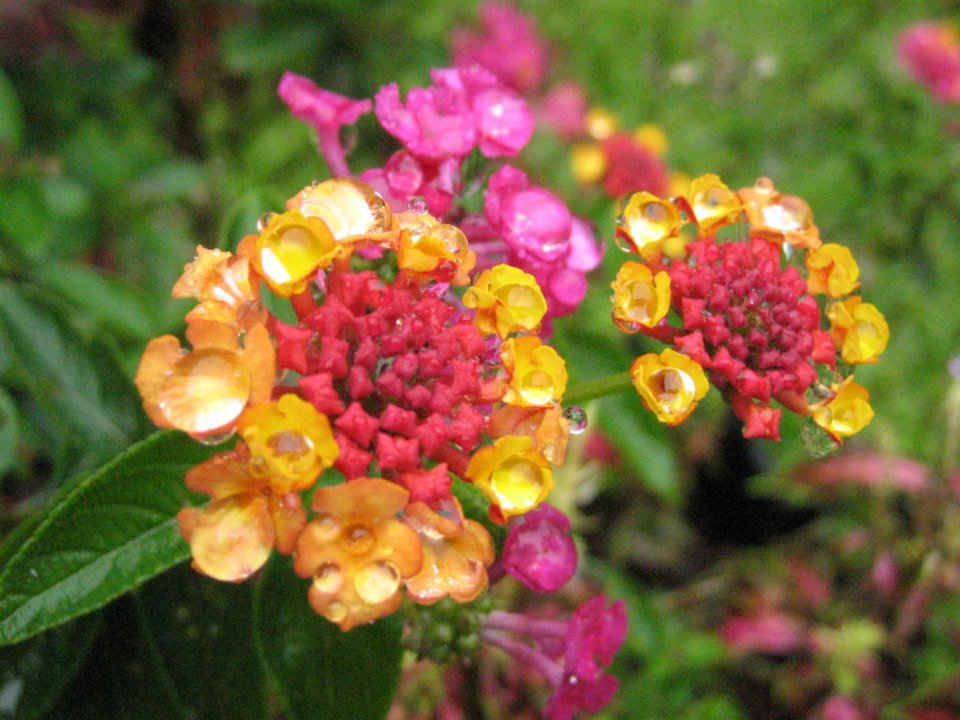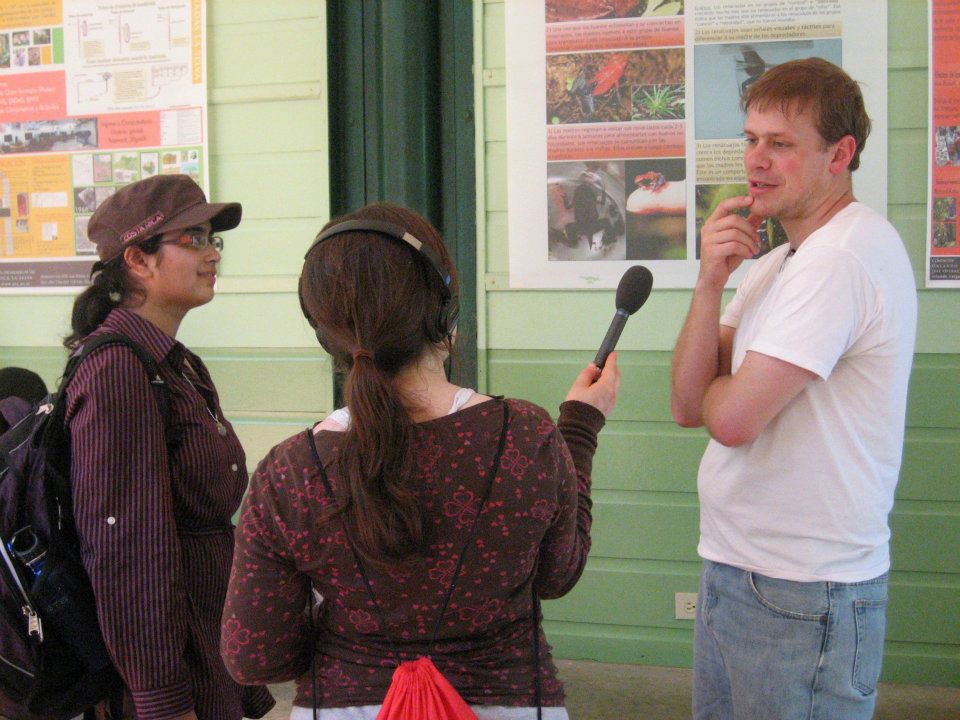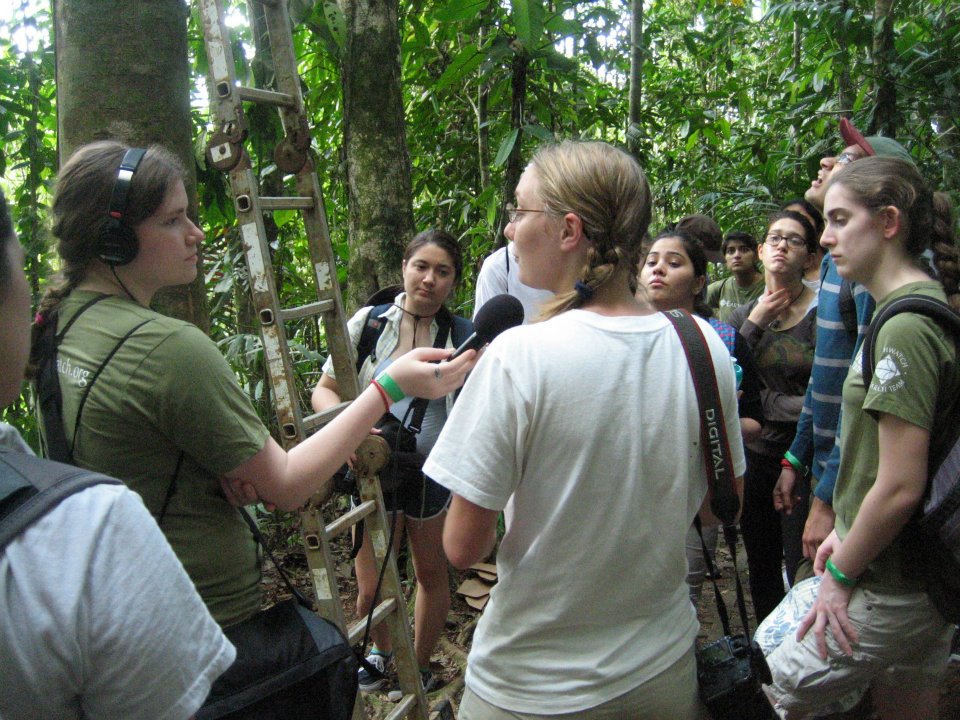 The trip was an amazing part of the Terrascope experience. I never realized how important it was to talk to strangers, not just about what they do to conserve their country, but about their lives in general. People everywhere like their opinions to be heard, and it's unbelievably simple to empower them by simply listening to and recording their voices.
Rosa, pictured below, was a villager  we initially approached to ask questions about how she interacts with the environment. She ended up telling us many more stories, and her husband went to their yard to give us a cacao fruit–a gift for simply listening to what they had to say.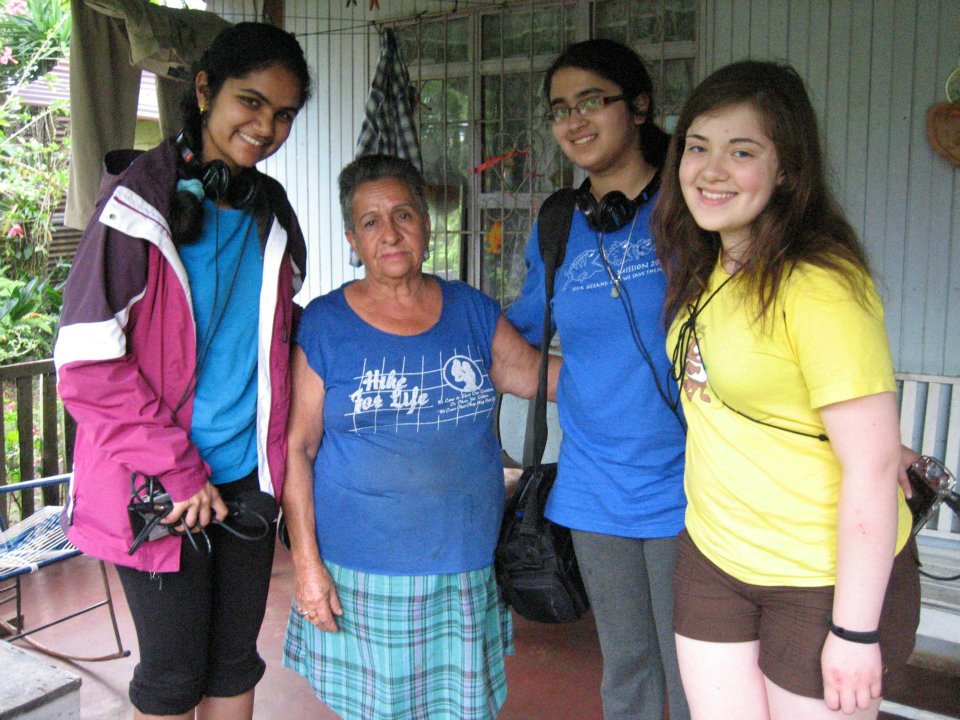 When you hold a microphone, you don't have to answer any questions–instead, you get to witness people's confused, surprised expressions. You're the one that gets to watch how people unfold, digging into their memories, their fundamental values, their pasts and their futures.
Sure, it was an MIT trip, but it was not all math and science. As is true with biodiversity, life in general is all about interactions. How we interact with each other as well as our environment. These are huge things that I'm glad I've been able to experience. That's the amazing thing about Terrascope–it really puts the world, its people, its problems, and possible solutions into perspective.
P. S. I'll be helping out with Terrascope next semester as an Undergraduate Teaching Fellow, so Terra-Posts aren't over!
---
*All of these were produced by Terrascope Radio students–many thanks to my fellow '15s Alex, Rebecca, and Sabina. Just so you know, they recorded all sound in no more than an hour and finished producing these in class!