When I applied to be a blogger last summer, "what happened yesterday?" was one of the prompts I responded to. I wrote about finishing my internship work early and spending the rest of my day wandering around Boston; fairly mundane stuff. But mundane is nice. I often feel like I have to organize my thoughts into some grand realization or wrap up a cool project before I have something worth writing about, but lately I've been trying to just enjoy things as they come. I don't want to contemplate anything too intensely right now.⁠01 not that there's anything wrong with that; i absolutely live for vincent's blogs that overanalyze the heck out of everything. So I thought it would be fun to recount what happened yesterday again. 
I had actually moved to New York City to stay for the summer about a week prior. Most of my stuff was still at MIT, so the night before "yesterday," I took a train back to MIT to finish moving my stuff and see some familiar faces. 
Yesterday,⁠02 yesterday here is referring to last last Saturday. you know how reality TV shows are always filmed weeks if not months before they're released? yeahhh  I woke up around noon in my dorm room. I don't remember the last time I've let myself sleep in to my heart's content in this room. I usually set an alarm even on weekends. But yesterday, it felt great to just take all the time in the world to get out of bed. I sat on the edge of my bed for a while, admiring the midday sunshine streaming into my room. I was feeling kinda cute, so I put on a flowy white skirt. For most of my life I've never liked skirts much, but seeing how cool my friends look in billowing skirts has made me like them more lately. 
I met up with Winnie to walk to Haymarket, an outdoor produce market in Boston that's open every Friday and Saturday until sunset. Also wearing a flowy skirt that day, Winnie has been one of my major fashion inspirations. The Haymarket was easily reachable by T,⁠03 boston's subway system but the walk over the Longfellow Bridge⁠04 the harvard bridge is probably more well known, but the longfellow's much cuter in my humble opinion and through the streets of Beacon Hill was nice. During the school year, Winnie and I would buy all of our produce from Haymarket as the prices here are insane. One of my newest hobbies has been making fruit preserves, so I picked up 7 limes and a half pound of cherries (for a total of just $3!) to make cherry lime preserves later.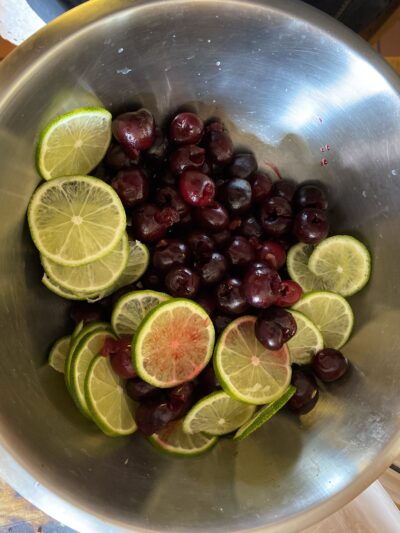 We then hopped on the T and then a northbound bus to visit this mushroom⁠05 the kind that you'd normally cook, just to be clear store in Somerville⁠06 suburb north of cambridge  that Winnie's coworker had recommended to her. 
"What's the name of this mushroom store?"
"It's literally called The Mushroom Store."
It took quite a bit of effort to get to The Mushroom Store, but I love going to great lengths to visit oddly specific places. The Mushroom Store was small and cozy. Half of the space was dedicated to mushroom t-shirts, tote bags, books, and related paraphernalia; and the other half to mushrooms in their original fungal form and in jams, candies, etc. Winnie wanted to make stir fried noodles with mushrooms, so we picked out small handfuls of beech, yellow oyster, and pink oyster from a deli case full of different varieties. She also bought a frog shirt, as recommended by the same coworker.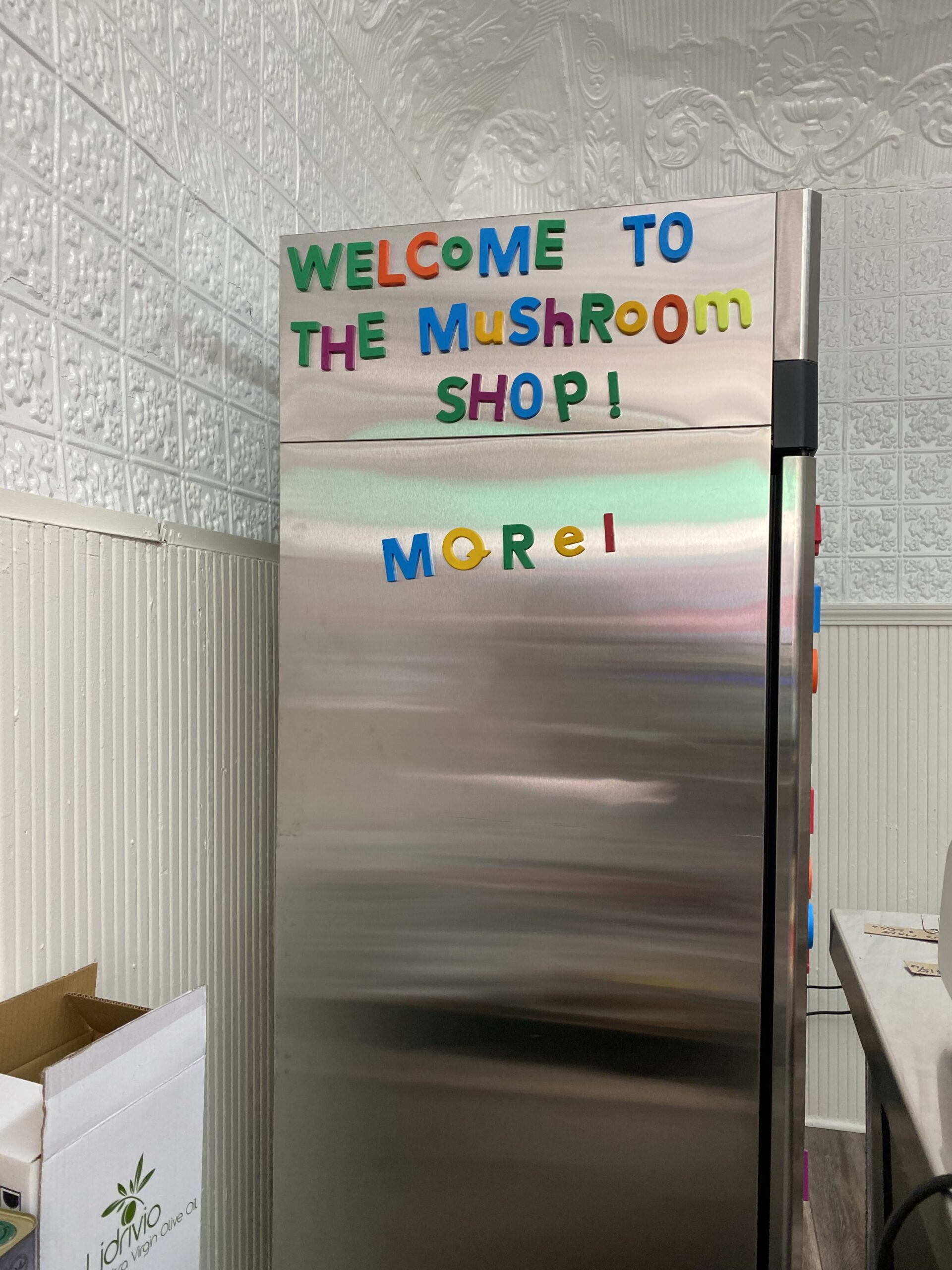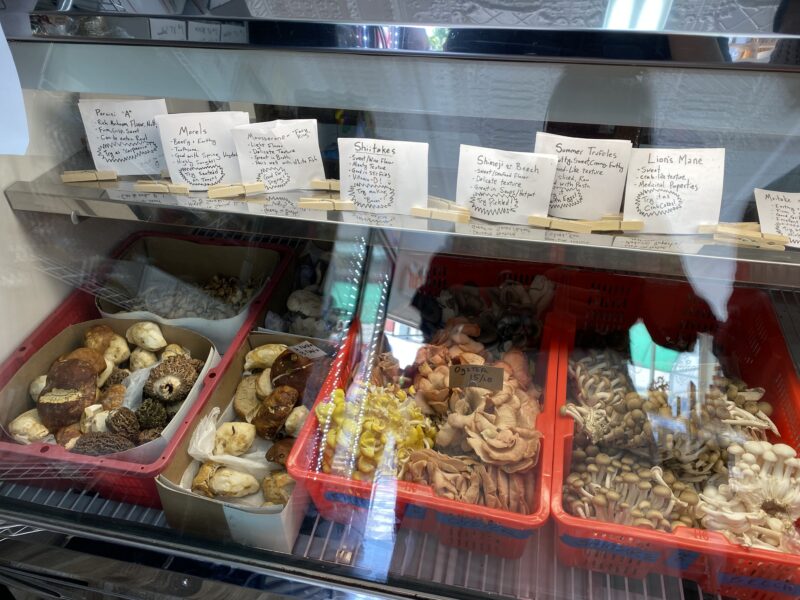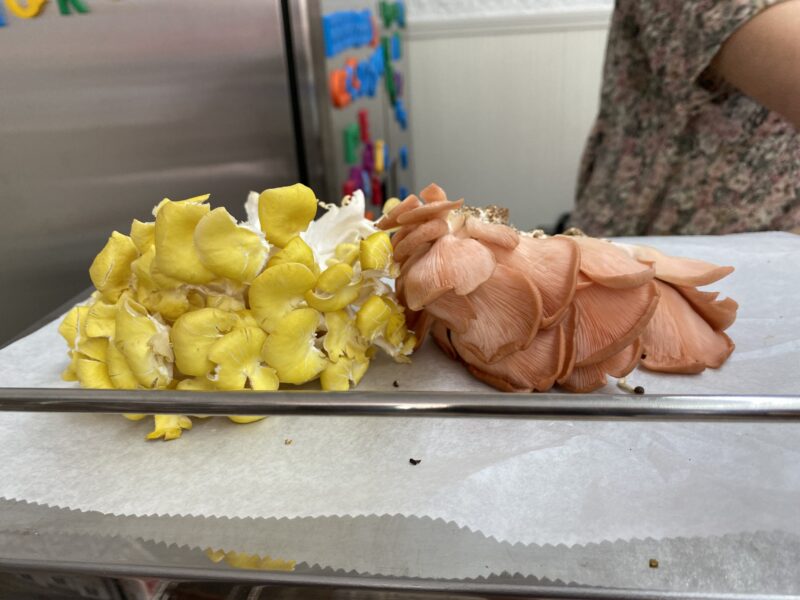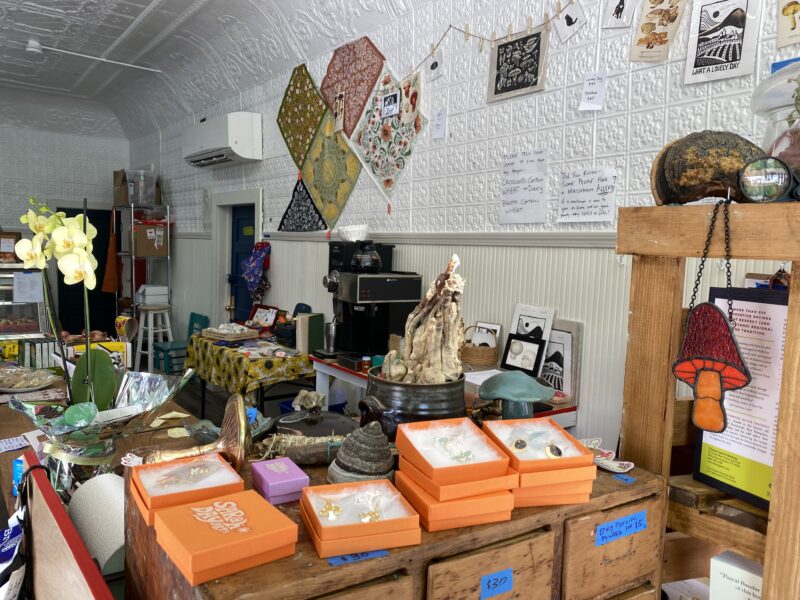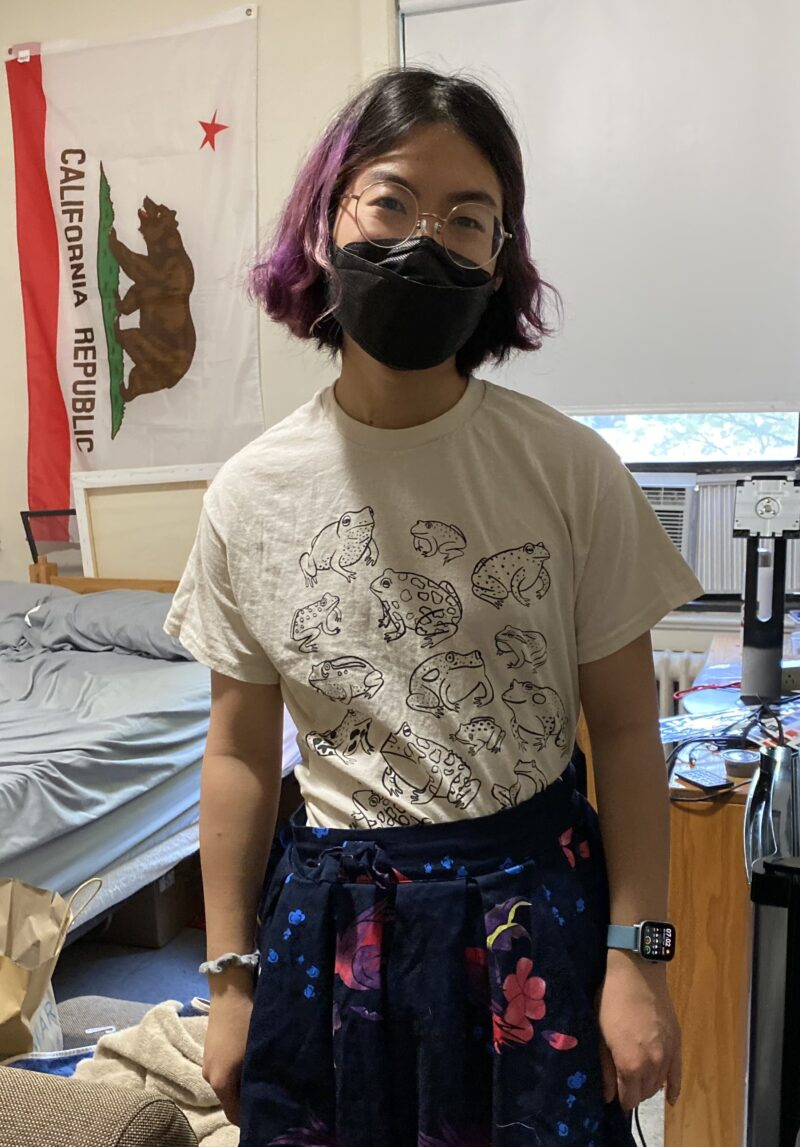 I liked Somerville. It was calm and quiet, in a peaceful and comforting way. Houses here had large front yards full of flowers in full bloom. Rainbow flags jutted out from every other porch and small business; happy pride! I was planning to meet up on campus with Jason '23 later that day, so Winnie and I made our way over to the Porter Square T station to get back. The walk from The Mushroom Shop to the Porter Square T station was a long one, but it felt great to take life at a slower pace. 
He's way too humble to say so himself, but Jason's an absolute legend at spinning poi. Dearest reader, I recommend that you search up "MIT spinning arts jason poi" on Youtube to see something utterly incredible, amazing, show stopping, spectacular… We did a few partner poi moves for last year's CPW⁠07 campus preview weekend, which happens mid-april fire show, which involved me accidentally burning off a bit of Jason's hair because I'm not as coordinated as he. Thankfully Jason's not too protective of his hair, otherwise he wouldn't have agreed to choreograph a full partner poi set for the upcoming REX⁠08 Residence Exploration, a few days in the end of August where prefrosh get to explore living communities before ranking them fire show. 
We didn't get very far with choreographing before it was time to start setting up for a firejam⁠09 during the school year, Spinning Arts organizes weekly firejams where any fire safety trained member can come and burn! we're still organizing them during the summer, just not as regularly. that we had both signed up to staff. When we went up to the Spinning Arts office to retrieve the firejam equipment, we were greeted by torsos and baby heads.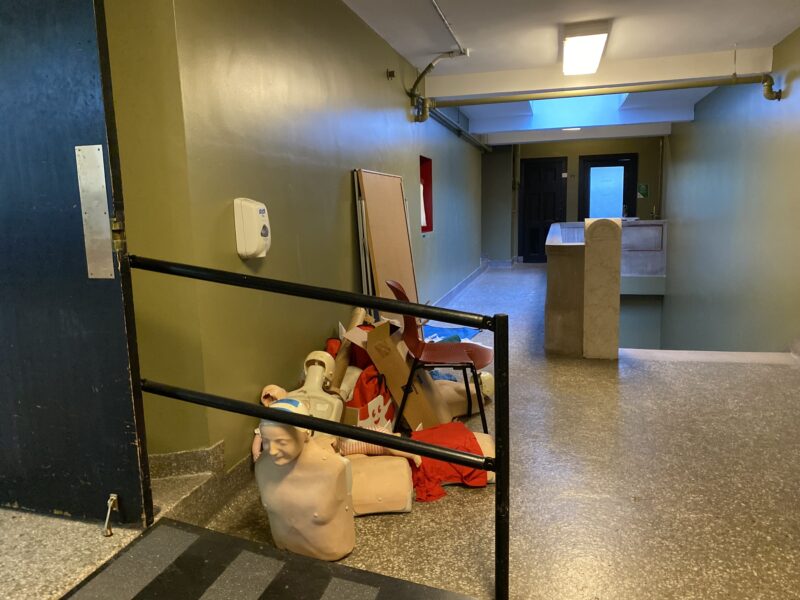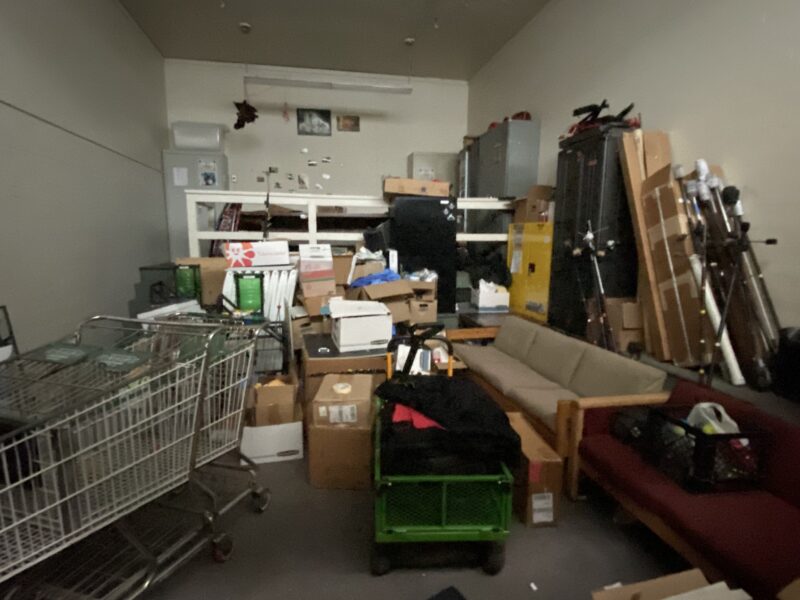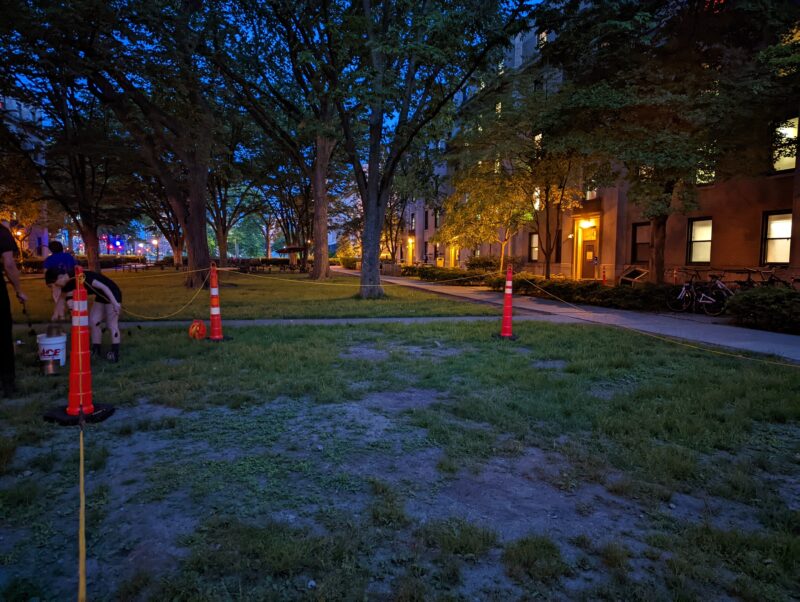 Adjusting to a new routine in a new city full of new people can be exciting, but I was honestly very happy for the familiarity that came with a firejam in the middle of the East Campus courtyard. People who I know and love, manipulating magnificent orbs of fire between the two parallels that I've come to call home. 
While my main purpose for visiting Boston had been to pack up and move my stuff, I did none of that yesterday. But I still had another two days before I leave for NYC once more. And there's nothing wrong with slowing down and letting myself take my time.