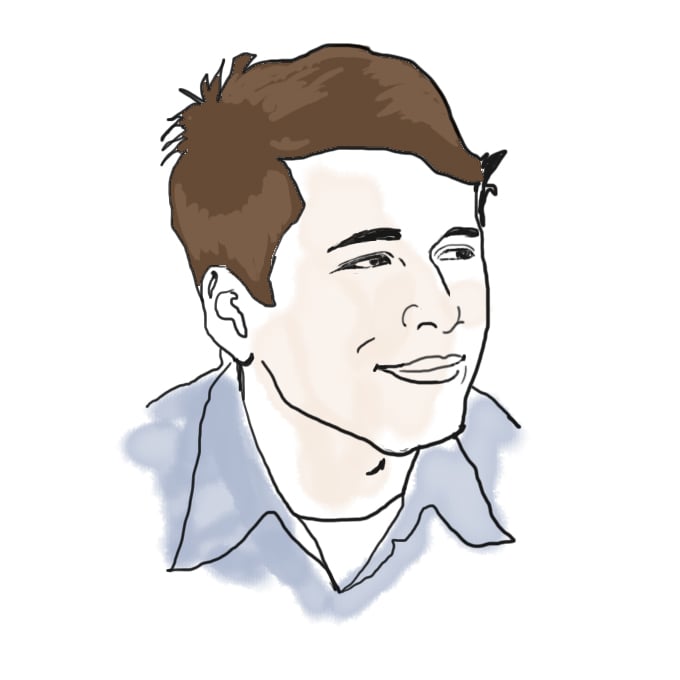 About how we'll be flexible with applications, and a couple of benefit events.
With Hurricane Wilma bearing down on Florida, and Hurricanes Katrina and Rita and the earthquake in Pakistan still very much on all of our minds, and the early action deadline about a week away, I figure this is a good time to talk about application process flexibility.
We know bad things happen, like when your school is shut down by a hurricane, your home is destroyed by an earthquake, a close relative passes away, or other unforeseen tragedies. Obviously, any of these things can make it hard to apply to college.
We at MIT Admissions are willing to be very flexible with your application if something awful happens to you. Each circumstance is very different, so it's hard to give examples, but do know that we are willing to work with you.
If you need to work out a flexible solution for your situation, please call the office at (617) 253-4791, Monday-Friday, 9am-5pm Boston time, or send us an email at [email protected]
Relatedly, there are several upcoming benefits at MIT. First, from an email I received…
Date: Sun, 23 Oct 2005 02:31:09 -0400
From: [an MIT student]
To: [MIT students]
Subject: Candle-light Vigil for the Earthquake Victims in South Asia this Tuesday @ 7:30pm
Candle-light Vigil for the Earthquake Victims in South Asia
Come show your support for the Earthquake Victims in South Asia on Tuesday, 25th October at 7:30pm by lighting a candle in front of the student center steps.
Over 80,000 people have died and more than 3 million are homeless in Pakistan, the country worst hit by the earthquake. As communications with remote villages are re-established, the death and injury toll is likely to rise. Tens of thousands of people have lost their homes as entire villages in the Kashmir region and northern Pakistan have been wiped out. Pakistan faces an enormous challenge in terms of not only providing food and shelter to those who have lost their homes and families, but also for the future rehabilitation of earthquake survivors, especially the thousands of children orphaned by the disaster.
Please take out a few minutes of your time and help remember the earthquake victims, hear personal stories of people affected by the disaster and help contribute funds to save more lives.
Suggested donation: $2 per candle
Time: 7:30pm (stay for as long or as short as you want)
Location: Student Center Steps
Needed: YOU!
**Coupons for candles are available for sale in lobby 10**
Also, the annual Fall Festival event has become a celebration of/benefit for New Orleans, coordinated by New Orleans resident and MIT junior Louis Fouche:
Fall Festival Presents
Bayou Bash;
A Big Celebration of the Big Easy!
October 28-30th, 2005
Fall Festival 2005 will host internationally known jazz greats from New Orleans including the city's Mardi Gras ambassadors, Big Chief Bo Dollis & The Wild Magnolias, Marva Wright (the Blues Queen of New Orleans), the Piano and Zydeco princes, Davell Crawford and Rockin' Dopsie, Jr., traditional Jazz legend Bob French, and the "second line" street beat of the Lil Stooges Brass Band, among many others. Performers and guests will converge on campus in late October for a series of charity performances to benefit both the victims of Hurricane Katrina and now struggling musicians from the vibrant New Orleans Jazz community. All events are open to the Entire MIT community and guests (the Sunday evening concert is open to MIT community and non-MIT members).
Bayou Bash Events:
Friday, October 28th:
Jazz Concert, 12:30pm – 1:30pm in Stata Amphitheater. Join the Stooges Brass Band and the Wild Magnolias Mardi Gras Indians led by Big Chief Bo Dollis, Jr., directly from New Orleans, for an authentic New Orleans second line procession (Parade) in and around Stata Student Street. Follow the parade to a New Orleans Jam session for the MIT campus from 12:30 to 1:30pm in the Stata Amphitheater. (Inclement Weather location will be the Gates Lobby). Bring your instruments: including tambourines, cowbells, percussion. And second line handkerchiefs and umbrellas. Free drinks and food will be provided.
SaveTFP Spooky Skate: The Great Masquerade, 10pm – 1am in the Johnson Ice Rink. This annual event, sponsored and run by SaveTFP, will certainly be a great success again this year. SaveTFP has decided to incorporate the Mardi Gras theme into their event. New Orleans themed costumes are encouraged and there will be prizes for the best costume. Activities and food in the Zcenter Lobby will accompany the free skate.
Saturday October 29th
BBQ and Jazz Music, 1pm at the Kresge BBQ Pits. Join The Christian Scott Sextet and MIT's own Louis Fouche as they play Jazz music during the Bayou Bash BBQ. This event is open to the entire MIT community and will be a great way to celebrate New Orleans style music, hang out with friends and enjoy some great food.
23rd Annual Sigma Kappa Late Night, 8pm in Kresge Auditorium. Sigma Kappa Late Night is the annual variety show fundraiser for Alzheimer's Disease. Every year, students enter acts to show off their talents to over 500 members of the MIT community and compete to win great prizes donated by local Boston and Cambridge businesses. Last year, we raised over $3,500 to benefit Alzheimer's Disease research.
Sunday, October 30th
Jazz Brunch, 12pm in the Sidney-Pacific Multi-purpose Room. Join graduate students and friends for a wonderful brunch in the Sidney-Pacific Multi-purpose Room. A live Jazz quartet will entertain guests as they enjoy good food and good company. This event is open to the entire MIT community.
HallowMIT, 3:30pm on Kresge Oval and Student Center Lobby.
Where: Student Center Lobby (W20), followed by trick or treat at Simmons Hall
Who: Entire MIT Community – students, staff, families, kids.
What: Clowns, jugglers, face paints, balloons, parades, candy, games and tons of fun for everyone!
Bayou Bash Concert featuring The Wild Magnolias, 7pm (doors at 6:30pm) at Kresge Auditorium. Bayou Bash's main event!! This concert will be a huge gathering of New Orleans musicians including Big Chief Bo Dollis & The Wild Magnolias, the famous Mardi Gras Indians, who will perform with other Jazz standouts including: Marva Wright, Davell Crawford, Rockin' Dopsie, Jr, Bob French and the Lil Stooges Brass Band.
More About the Fall Festival Charities…
Bayou Bash has two main charity goals: The first is to provide a fantastic venue for New Orleans musicians to practice their livelihood; live and on stage here at MIT. This is an important goal as many of the performers have lost their homes and performance venues. Our second goal is to donate proceeds from the Sunday evening concert to Pass Christian, Mississippi's high school music program and to the New Orleans Children's Hospital.
Even if you can't make it to these events, you can of course still donate to the cause via the Red Cross or any of the many, many other groups involved in the relief efforts.
16 responses to "When Disaster Strikes"