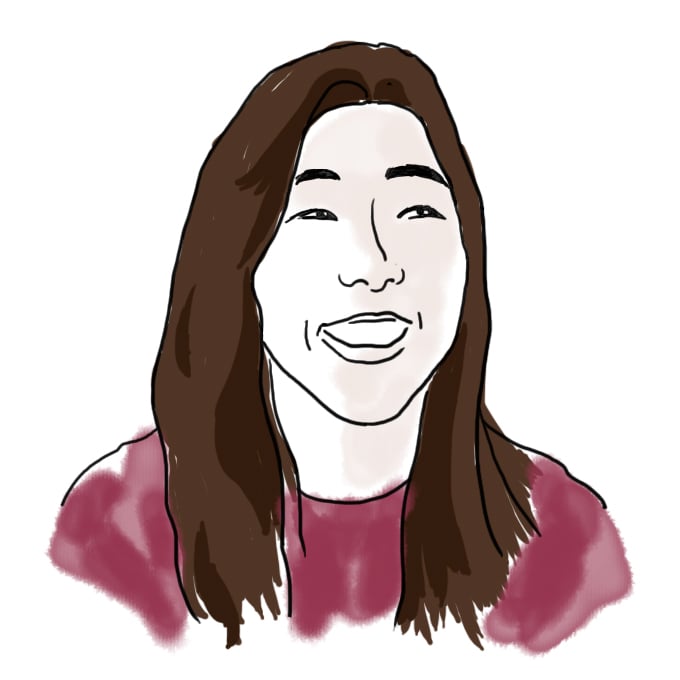 ANOTHER one?? Are you KIDDING me?! She doesn't even fit on the page!
Is this thing on? Um, okay.
Some of you are probably like me and come from one of those families where you are the only one who knows how to turn on the computer, change the height of your mom's office chair*, or tie your shoes. So every time one of the aforementioned tasks has to be completed, they're yelling for (at?) you. Ever since I got accepted to MIT, though, it's gotten significantly worse. Why didn't my mom's favorite reality show tape last night? "ASK HER, SHE'S THE MIT STUDENT." Photo printer is doing nothing but eating paper? "GET THE MIT STUDENT. SAVE THE TREES." 14 x 22? "YO, MITTY GIRL."
| | |
| --- | --- |
| My name is Jess K. '10, and I am indeed an MIT student. (Eight months after receiving the tube, I still don't really believe it. So if you ask me right now what 14 x 22 is, I'll tell you it's the dimensions of a half-sheet cake; I'm just a girl working in a bakery.) I've lived in California all my life, where it's okay that I wear t-shirts and flip flops in December. When it gets below 60 degrees here, we cry. So not only do I have to wrap my head around this whole thing of going to College, capital C, I have to wrap my body in something other than breathable cotton. | |
Despite always living in the same place, I don't stay there for long. I spent half of my last summer in high school studying abroad in Japan and the other researching marine protected areas in South Caicos. Three years before that, all over Europe; this summer, South Korea and the Philippines. Come fall, Cambridge.
I'm no Anthony '09 and it'll take me a little longer to jot down my life story, so here I am in a nutshell: I'm eighteen, am a destroyer of Sudoku puzzles, and live for double entendres and free food. I know all the words to "One Week" by the Barenaked Ladies and I make the best blueberry waffles of your life. I am a writer, a reader, an artist, a dreamer, a pianist, a singer, a drummer, a swimmer, a pacifist, an atheist, a humanitarian, a vegetarian (my parents protest this, insisting "I'm still growing", which would be nice if it were true, as I'm only 5'4″), a human rights activist, an environmentalist, a web designer, a graphics designer, a filmmaker, a scuba diver, a hopeless romantic, a generally crazy but somewhat interesting kid with her own sense of style, just content on living life.
And I have very little idea what my future holds.
I do fully invite and embrace questions. Any and all. But I do have one for you – I'm temped in this blog until the new site launches September 5th, which means you guys get to help me think of a name for my real blog. (I named my old one "Cafe J" when I was 14, which is pretty cringe-worthy.) Any suggestions are fully appreciated, because the best I've got is "Mitra's Blog" (copyright Colin '10)(What? That's TAKEN?? You're KIDDING). And hey, if I like your name, I'll bring you a cake.
(One that's smaller than 14 x 22.)
* "So YOU'RE the one who keeps changing the height of my chair!" -My mom, after reading. Whoops.
35 responses to "Who's that new kid?"