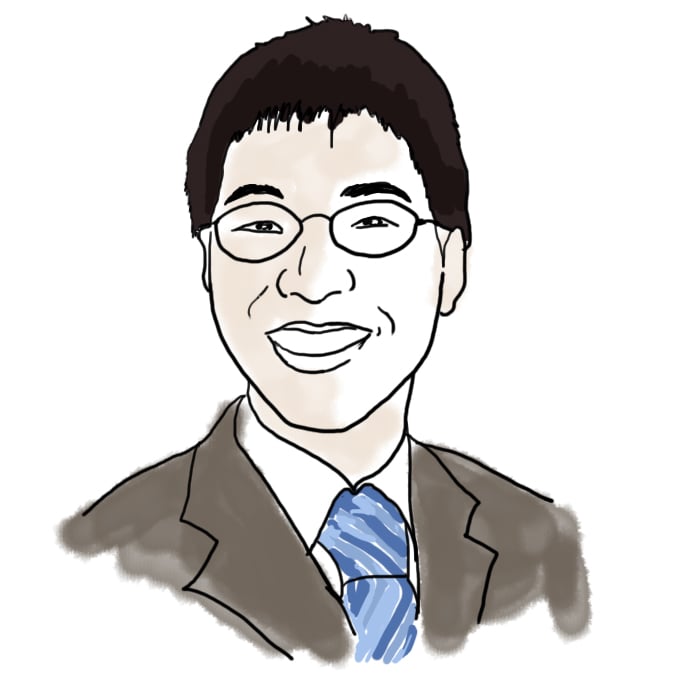 Afterthought: You probably have to had seen the movie to understand this entry fully. =/
21 = Vegas + MIT kids.
Me = born in Vegas (seriously) + going to MIT.
My take on the movie, 21:
Completely NO spoilers:
* Check out rottentomatoes.com reviews here.
* Check out "General Observations" below.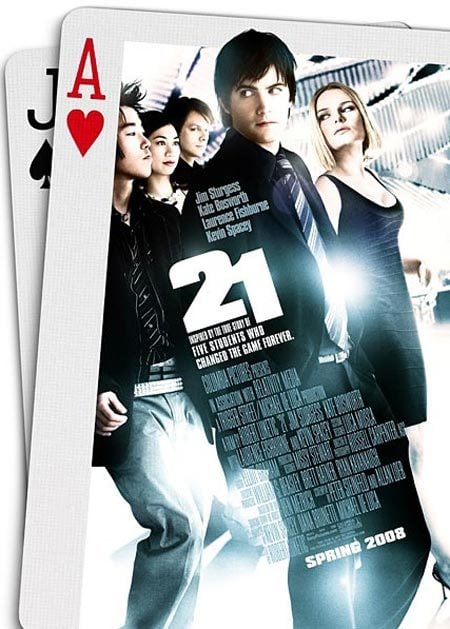 Synopsis: (some spoilers for the first hour of the movie)
Ben Campbell (Jim Sturgess), an incredibly brilliant student at MIT who is capable of rattling off sales figures faster than a cash register, needs $300,000 to go to Harvard Med School, after attaining 1590 SAT, 44 MCAT, and a 4.0 GPA* at MIT. Moreover, he is bored with his life as an academic superstar and breezing through his courses with little excitement (or success with girls). Impressing his nonlinear equations professor Micky Rosa (Kevin Spacey) with his outstanding intellect, Ben was offered a chance to join the clandestine MIT blackjack team. Ben initially declines, but with increasing pressure from Jill Taylor (Kate Bosworth), a current (and very seductive) team member, Ben caves in and joins the team, declaring that he would "quit after $300,000." Through a trial by fire at a sketchy Chinatown gambling den, Ben performs brilliantly and is ceremonially welcomed into the team by all of the members – Micky, Jill, kleptomaniac Choi (Aaron Yoo), dazzling Kianna (Liza Lapira), and the hot-headed Fisher (Jacob Pitts). Through "17 weekends" in the City of Sin, Ben discovers the high-rolling life, explores his boundaries with women, and snubs his close friends back at MIT. Although Ben quickly makes enough money to cover his medical tuition and then some more, he must come face to face with the implications of his increasingly souring relationship with Micky Rosa, as well as the bitter reality of law enforcement – reincarnated as the cold card-counter-turned-cop, Cole Williams (Laurence Fishburne).
* A lot of people made a big deal about Ben's supposed "4.0 GPA" at MIT, which would be a B average here (because we work on a 5.0 scale). Although this might viably be a mistake on the movie producer's part, it's important to note that basically in terms of applying to grad school (especially med school), they will recalculate your GPA to fit into a 4.0 scale anyway, so I don't think this is such a big error as people make it out to be.
General Observations:
* The movie is very loosely based on the actual book, Bringing Down the House by Ben Mezrich. Actually, aside from the basic premise of the characters, the card-counting method, and the fact that they traveled to Vegas and got in trouble with the authorities at the end, most of the side plotlines (and the major plot twist at the very end of the movie) are completely only present in the movie. To be completely honest, I would say that 75% of the movie is not based on the book.
* The movie is not shot on MIT campus at all. Most of the "in-school" scenes are filmed at BU. (see more detail below).
* The movie features THREE MIT alums who had credited parts in the movie. (see below)
Other Observations: (includes spoilers)
* Remember Professor Rosa's lecture hall (where Ben has his nonlinear equations course)? That's totally a BU lecture hall. Lecture halls in that format aren't common at MIT (i.e. long table at each row with built-in swivel chairs). Exceptions: one lecture hall on the second floor of Building 4 and Sloan lecture halls.
* Random hallway with lots of students at one point of the movie – the hallway outside of Tsai Auditorium on BU campus. Shots outside of Ben's dorm? Towers Dormitory at BU. Also, there are other shots of Bay State Road (one artery of the BU campus).
* "4-145," the blackjack team room, should be one of the first-floor rooms of Building 4 here at MIT. Although the movie producers got the numbering system right, the numbers of the rooms aren't stuck on the lower right of the glass panels of the rooms (especially not in Building 4 – they're affixed to a placard next to the door). Also, we have a lot of recitations in Building 4, and the classrooms are definitely not laid out anything like that classroom in the movie.
* The three MIT alums in the movie: Colin Angle (iRobot co-founder), as Professor Hanes (I'm not entirely sure which professor he was…); Jeffrey Ma (the "real" Ben Campbell), as the dealer that Ben and Fisher kept referring to as "Jeffrey" towards the end of the film; and Henry Houh, as the Chinatown dealer ("winner winner chicken dinner!").
* Confused about the "three doors problem" that Prof. Rosa threw at Ben? It's the classic Monty Hall problem that people had made such a big deal in the past (and thus isn't really that "difficult" anymore).
* I believe the "2.09 competition" that Miles and Ben were so obsessed about is loosely based on the 2.007 competition at MIT. But I can be wrong, since I'm not that mech-E or EECS focused.
* All the subway scenes utilized coach cars from the Red Line (you can actually see the "Swahili Guaranteed!" advertisement from the Boston Language Institute that's still all over the Red Line in the movie).
* The subway stop that Jill had to get off at during the subway scene with Ben ("this is my stop") is Quincy Center, on the Red Line. (I don't know why Jill would have to get off at South Boston…generally, I don't think MIT people would live at South Boston (it's around 40 minutes by the T and South Boston has a high crime rate)).
* In all of the Subway shots, the train says that it's "Express to Davis," which wouldn't make too much sense – Davis is the stop before the last stop, Alewife, and it wouldn't make too much sense for an express train to go there instead of Alewife (does an express train even exist on the T?). Moreover, if Jill gets off at Quincy Center (South Boston while Alewife is the last stop to the north) and the train is going to Davis, it implies that Ben and Jill got on probably at Braintree or Quincy Adams (the southern extremes of the Red Line), which would raise the question of what they were doing there in the first place (again, people don't usually go to South Boston from MIT).
(Confused? Use this map)
* Many MIT students don't even connect their dorm phones, even though we do have one for each room (or you should…). We rely mainly on cell phones. Sturgess, then, might not had reached as automatically for the headset to get his "room service." ;)
* People's Republik, the bar where Miles, Ben, and Person X (forgot his other friend's name) were drinking at, does exist and it's close to MIT, at Central Square.
* The diner that the blackjack team was at (salt, pepper, mustard analogy)? South Street Diner.
* Check out the number of hoodies that the Boston people were wearing. Oh yeah. =D that's Boston weather for ya.
* Check out the number of MIT gear that the blackjack team was wearing (esp Kianna's cap – I don't really know I remember it, but it just stood out – maybe because I don't really see people wearing MIT hats, just sweaters generally).
* Although Cauchy's dispute with his student about him "using" the student to achieve his own ends (the "you should get that eye looked at" argument between Ben and Rosa) may or may not be true, it is accurate that Cauchy had often been accused of plagarism on several counts. Controversy with Grassmann.
* The card counting system ("paycheck" = +15, "sweet" = +16, "witch" = +13…etc.) system that the movie uses finds its roots in Ben Mezrich's original book. It is quite fascinating to see how they came up with that mnemonic to remember the count (the system goes from +1 to +18). I don't want to repost it here, because I don't know if it's copyright infringement – but you should definitely check it out.
* At one point in the first meetings between Rosa and Ben, Ben states that he took orgo (presumably orgo I, 5.12), as a freshman (which many freshmen, including Paul, are doing, actually). Ben says he got an A in the course. If Paul does the same, then he's as brilliant as Ben is! =p
* Jim Sturgess is British. Try catching him slip out of the American accent that he had to learn to play the part of Ben in the movie. ;) (he does it multiple times, especially with certain words)
Alright, that's pretty much all I can remember off the top of my head about details from the movie that I thought was interesting.
General Remarks: (no spoilers!)
This movie didn't open well to critic's expectations (just check rottentomatoes), and I can see why. Compared to movies like Ocean's Eleven or Casino Royale, 21 is more like a simple story of a bunch of college kids beating the system, rather than suave men and dashing secret agents coming in to disrupt a drug cartel or a corrupt casino mogul. The movie also plays to the "MIT nerd stereotype" (just check out Miles – he's supposed to be "the geeky, uber-smart MIT student"), which is definitely not accurate for the majority of the MIT student population. But I just feel that a movie is a movie, and the purpose of a movie is to entertain. 21 does do a decent job at entertaining the audience, and I definitely did not think that this movie was a complete flop (just check out the very last frame of the movie – that scene was priceless). There might be some overexaggeration at times (as much as we would like it, not everyone at MIT is like genius Ben (though Bens do exist at MIT in real life =p), and our professors and students do not spend time trying to "beat the casino" through intelligence on a day to day basis (or maybe, a subset of MIT still does, one that I don't personally know about =D)). But hey – who cares? MIT gets an awesome aerial pan across the Charles (with the dome and the Green Building in full sight), and Kianna's gorgeous to boot. Win-win :)
ps.
Most Awesome Moment
When buying the tickets:
Me: I would like a Student ticket to 4:15's 21, please.
Ticket Guy: Sure, I would need your student ID.
[hands over MIT ID]
Ticket Guy: [pause] So YOU'RE one of THOSE guys!
Me: =p
Prefrosh: Come to MIT and be "one of those guys!" We rawk. =D
50 responses to "21: The Movie"