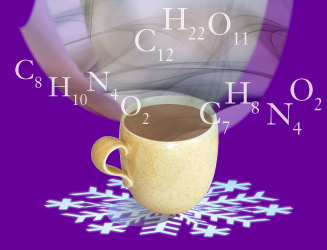 Today was Winter Break 2008 in Lobby 7, a really pleasant way to spend your evening drinking cider, hot chocolate, and eating cookies. There was Christmas music, a happy atmosphere, and there for all of it was Susan Hockfield, MIT's one and only president.
A friend of mine pointed and said "Look! Susan Hockfield! I'll totally hug her for a dollar."
I looked at him. "I'll hug her and you don't even need to pay me!"
I walked up to Susan Hockfield and said "May I give you a hug while not complaining about dining?*"
She looked at me. This was the moment of truth. Were security guards going to run in from all around me? Were agents going to rappel from the skylight to take me out? Was I going to get sniped from across the street? I stood there, looking at her, waiting for her reaction.
"Absolutely!"
*hug*
Let it be known everybody, Susan Hockfield is a very nice person and if you ever just need a hug you should stop by and say hi to her!
Also, a couple of years ago my floor (Conner 2) taught her how to play Wii Tennis, further proof that Susan Hockfield is indeed awesome.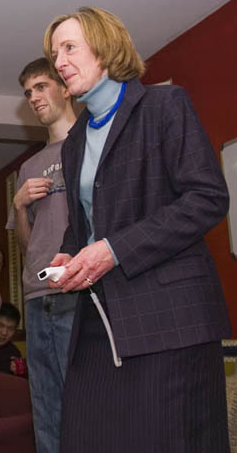 *Dining at MIT is the current hot topic, I'm sure you can expect an entry or two about it in the future.
29 responses to "A Christmas Hug [UPDATE: New picture!!!]"