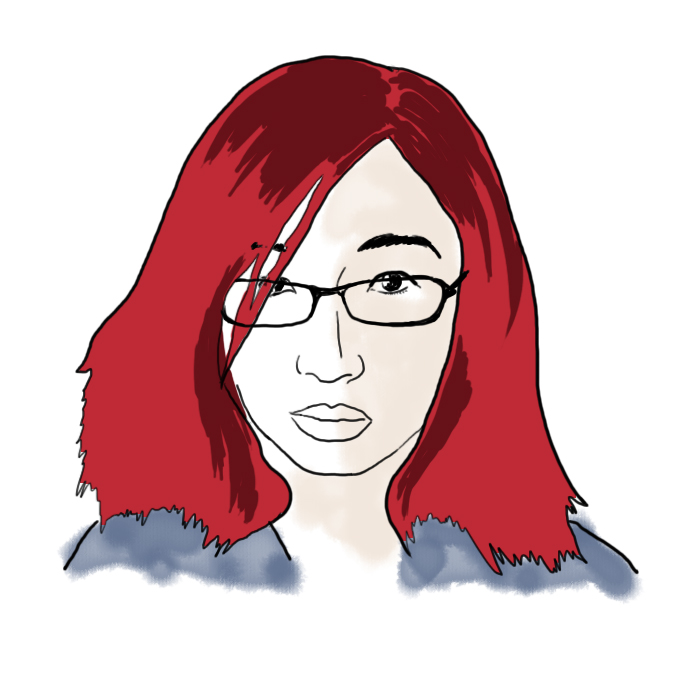 A major problem is not a major problem

by Yan Z. '12
Why the text next to my picture is lying to you.
Three months ago, I informed MIT admissions of my firm intent to major in Course 2 or 6 (translation: Mechanical Engineering or Electrical Engineering and Computer Science). Someone took this information, typed it onto a JPG image with my picture, stuck it on my blog page while it was still in its embryonic stages, shuttled off my finished webpage into the abysmal depths of the Internet, and didn't capitalize any proper nouns in the banner, for some unknown reason. Anyway, as much as I admire the banner that now waves (well, emits light waves) proudly over this clotted jumble of text and pictures stuffed into the semblance of an admissions information page, it appears that I will have to be identified as an aspiring Course 2 or 6 major for the rest of eternity, or at least until someone finds the JPG file and does some photoshopping (whichever one comes first).
Dear Internet, I am not in Course 2 or 6. Also, I like you a lot. Thanks. –Yan
In fact, MIT doesn't allow students to declare majors until after they complete freshman year (mandatory exception: unless you're academically stylish and enter the Institute with enough panache and credits to nab sophomore standing after one semester, a la Chris S.). This gives freshmen enough flexibility to explore their interests, decide to major in Physics, take the first 8.012 test, decide to major in Literature, pull an all-nighter over a HASS paper, decide to major in Mechanical Engineering, take an introductory programming class, decide to major in Course 6, go to department open-houses, and declare a major in Physics. Putting the MIT in comMITment, the freshmen are not.
Personally, I applied to MIT as an intended Physics major with a Music minor, switched to Electrical Engineering and Computer Science after getting accepted (Course 6), changed to Mechanical Engineering (Course 2) after doing a pre-orientation program in the course, switched back to Course 6, considered Chemical Engineering (Course 10) for 30 minutes, reverted to Mechanical Engineering (Course 2), randomly picked factors of 24 during the month of October, and finally decided to be undecided. This week, I'm a Materials Science and Engineering (Course 3) major with a minor in Physics (Course 8), which is working out impressively well so far. Apparently, Materials Science majors receive even more free food than other majors. I just had a great sandwich.
In full seriousness, a Course 3 major swirled with strong flavors of Course 8 feels like it might be The One. It's like waffles and avocado- the combination is unusual, but it just sounds perfect.
Luckily, I still have the next four years to (1) decide on a major and (2) wait for avocados to go on sale. I promise you, both will happen someday even if Boston has to annex California in the process*.
*Not sure how this will help me pick a major, but the world is full of mysteries.
To end this inconclusive tale of my brief and vaccillatory life thus far at MIT, I leave you with a list of tasks I must complete before hopping on a plane, exiting in the dead-middle of America, and at some point hallowing out the flesh of dead turkeys before I can unguiltily return to Boston as someone with family values. That is, I'll be going home for Thanksgiving.
-Understand gyroscopes.
-Take a quiz in solid state chem.
-Find a UROP.
-Blog about my most excellent and megapixel-lent Veteran's Day weekend.
-Finish a neurobiology reading.
-Take a biology exam.
-Tutor AP Physics in Boston.
-Attend a mandatory workshop on Tinikling dance.
-Go see throat singers in Boston and dine at a restaurant with my advising group.
-Write a final paper about Vietnamese noun phrase structure.
-Bribe my Vietnamese friend with free dinner.
-Do an arts show-and-tell with my advising group.
-Finish a physics problem set.
-Take a chemistry test.
-Learn to play squash for continuous time intervals longer than 15 seconds.
-Finish off 4 eggs, a carton of soymilk, half a loaf of bread, a bag of grapes, three pounds of apples, three clementines, 6 ounces of hummus, and 21939102402 pounds of spinach. Some people do not believe in the existence of predetermined fates, but these people probably don't follow expiration dates either.
Speaking of which, I'm currenly locked in a vicious cycle of spinach and apple salad, thanks to my inability to deplete supplies of both at exactly the same time (apples come in 5 pound bags, spinach in 10-ounce quantities- lowest common denominator remains undiscovered). Tart, fibery morsels spiced with the autumnal breath of nutmeg and cloves will forever haunt my recollections of freshman year.
Back to work.
46 responses to "A major problem is not a major problem"