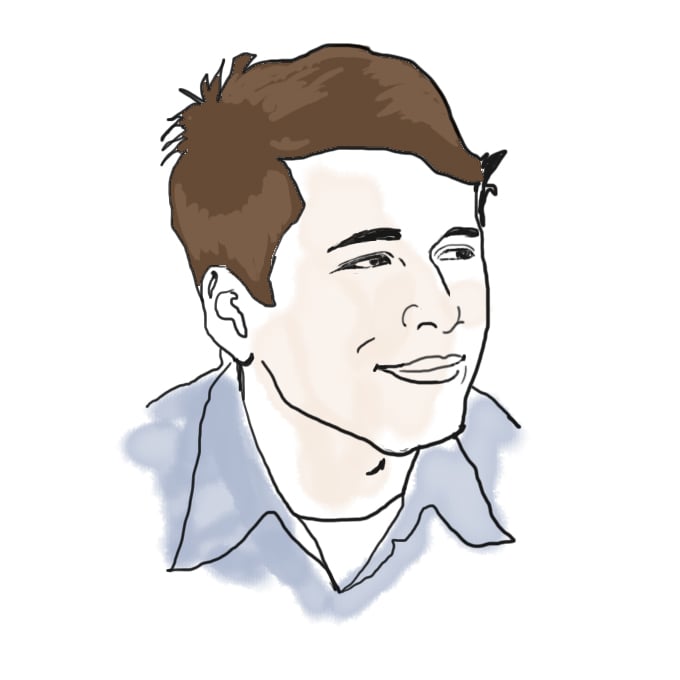 Students construct trubuchets, catapults, and air cannons to take out the dastardly pigs on Killian Court.
On Friday afternoon, the students and staff of the senior capstone Mechanical Engineering course 2.009: Product Engineering Processes took to Killian Court (the big grassy quad by the Great Dome) to fire birds at pigs.  They weren't just any birds: they were Angry Birds.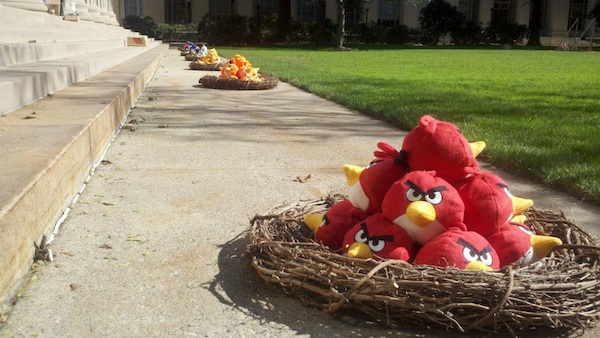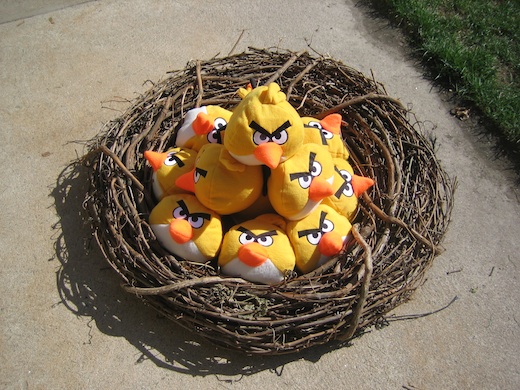 ---
In 2.009, the students are divided into 8 different color teams.  By December, they will each develop a prototype of a product that can (and in many cases does) go to market; they present their products at a huge event before impressive industry judges.  I should note that 2.009 is possibly the awesomest course at MIT, and I need no further proof than to note that the class was on Mythbusters.
Along the way, the teams do some fun engineering projects.  On Friday, that project was to take revenge on some egg-stealing pigs.
Professor David Wallace, the King Pig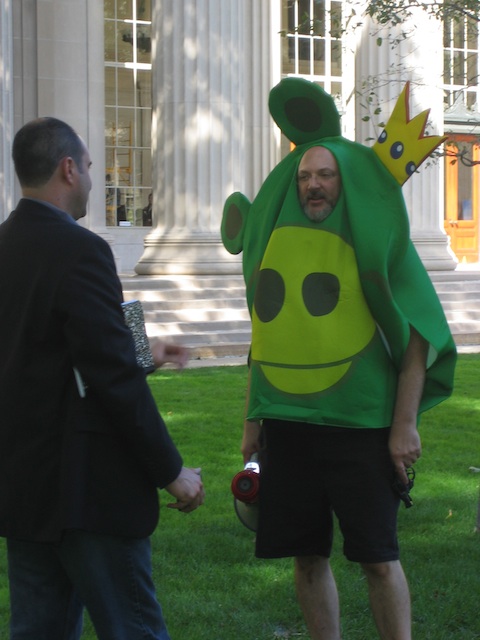 An instructor-pig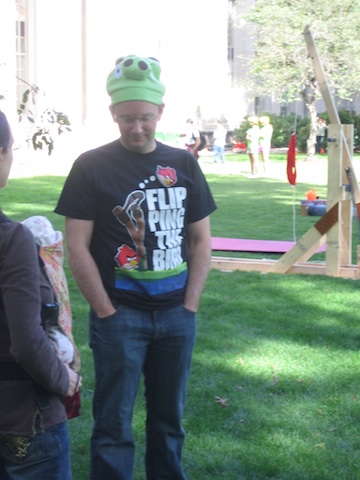 Staff dressed up for the occasion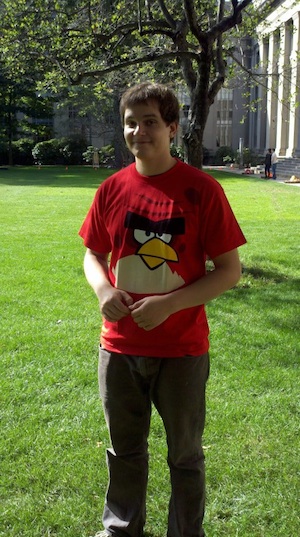 ---
The students have been working on their siege weapons this week in preparation for the pig battle: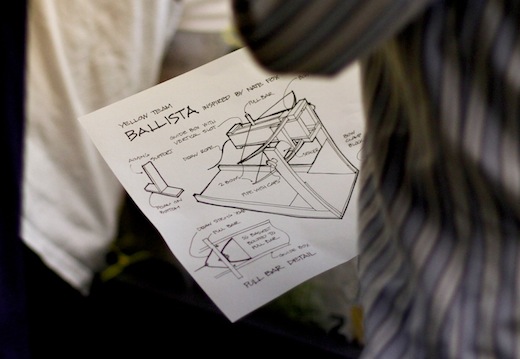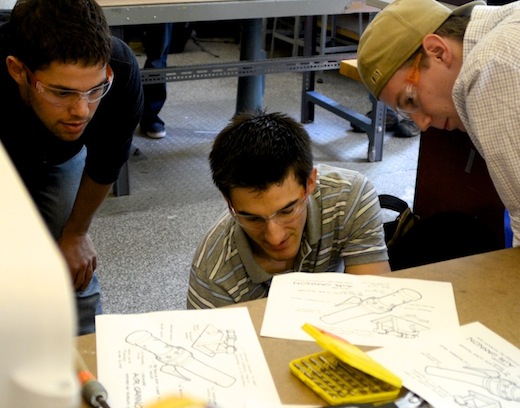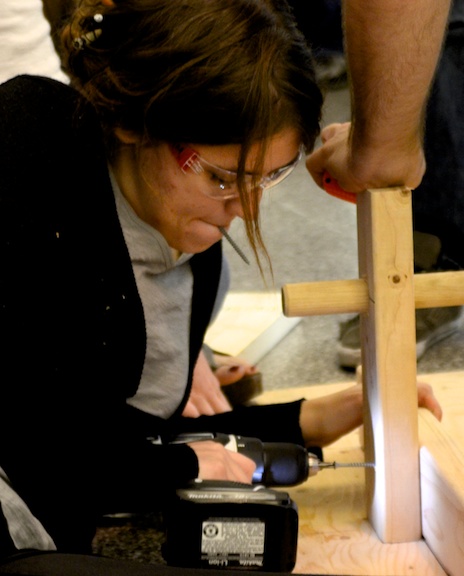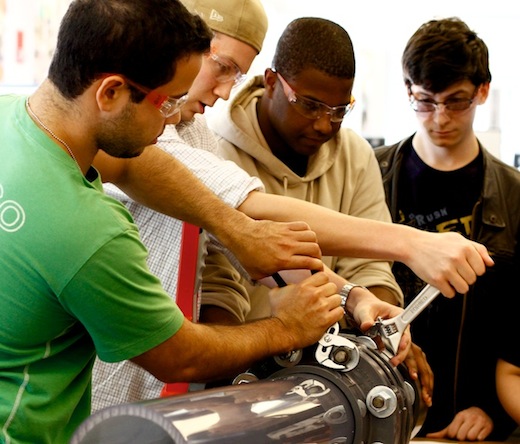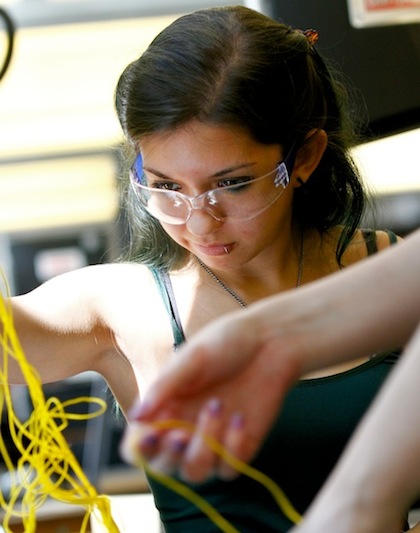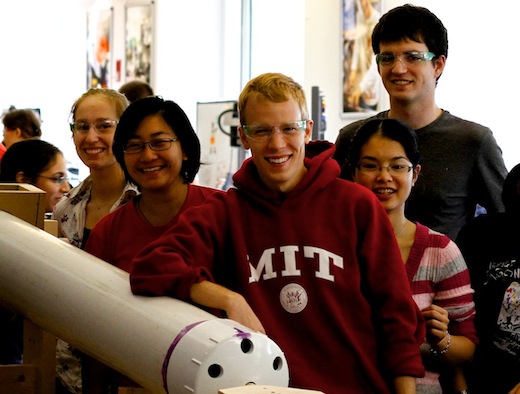 ---
Finally, the day of the competition arrived.  I'm told that MIT President Susan Hockfield was among the large crowd watching the action.
Munitions

The weapons set up in Killian Court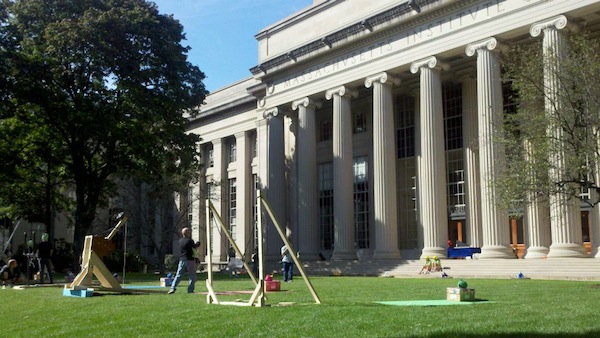 The "pigs" and their defenses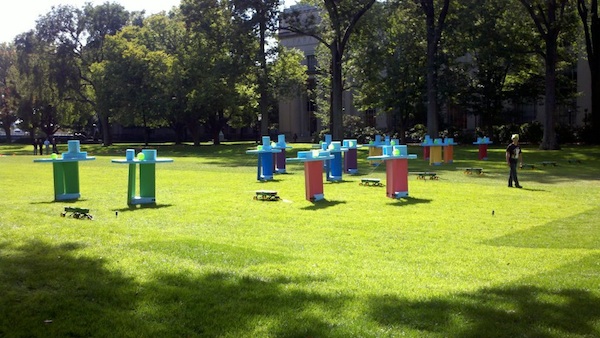 A majestic setting for the king pig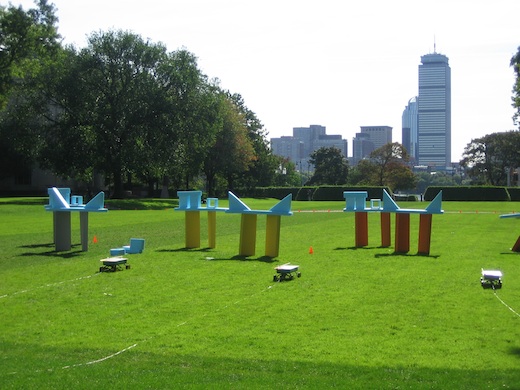 An impressive-looking air cannon, ready to fire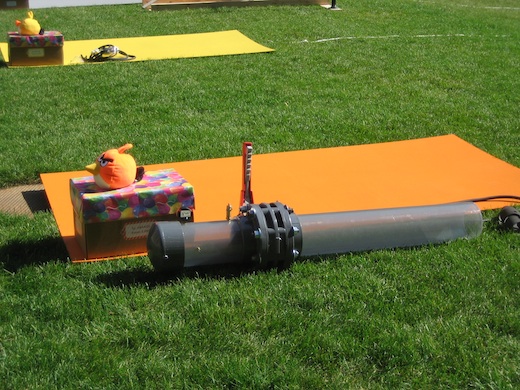 I'm sorry, but this is the best action shot I could get — it was fast and furious!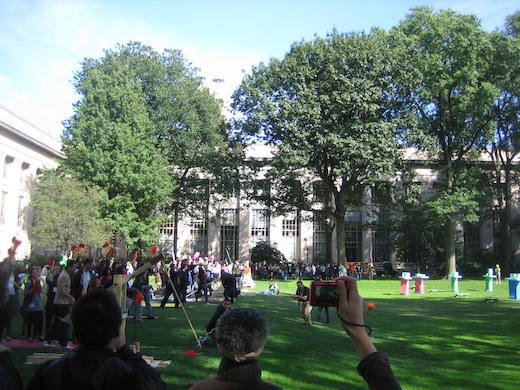 ---
The awards ceremony took place of the steps below the Great Dome.
Prof. Wallace presenting the trophy to the victors.  (The flags at left are in the order of team finish.)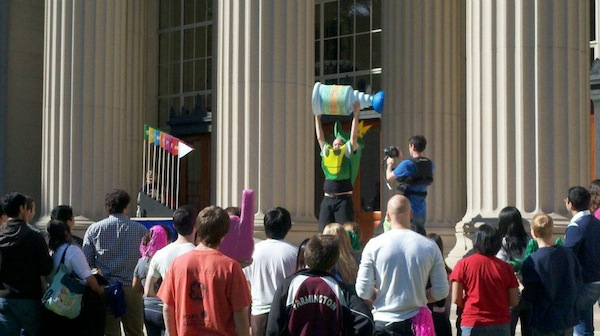 In the end, it was the green team and their slingshot that triumphed.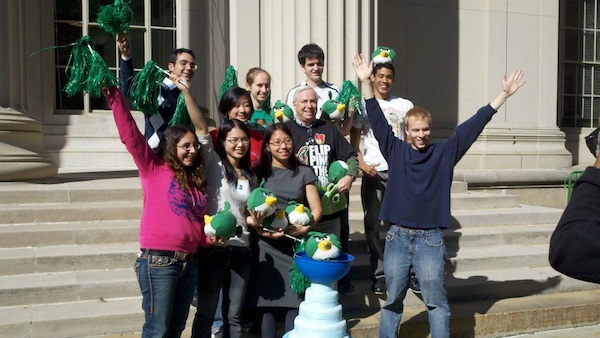 ---
Thanks to my colleague Mikey Yang '05 and 2.009 for additional photos. And keep a lookout for video of the competition sometime in the future…
7 responses to "Angry Birds Fly at MIT"