This semester has been quite quiet so far – just how I like it.  And by quiet, I mean crazy, of course.  I live on Tetazoo, after all.
I passed my EMT class during IAP, and then the state practical exam last week.  All that is left is the national exam, which I am taking within the next couple weeks.  Wish me luck!  I have been studying a lot and I really hope I do okay – I've been really nervous! But I am taking it with my good friend Claire L. '17, and I know that we have it in ourselves to do well.  We just have to show the world!
Other than all the stress of passing EMT exams, I am trying to take a less stressful courseload, and so far it has been okay.  I am taking one technical class, 3.022, or Microstructural Evolution of Materials.  It is all about materials on the microstructural scale.  I am still a bit confused about what we are learning and what the class is about, which is a bit concerning given that my first exam is next week.  I have been studying what we've learned in class and doing all the problem sets super early, so I hope it goes okay!
Other than 3.022, I am working on my management minor with 15.812 and 15.501, or Marketing and Accounting.  I really enjoy these classes, and I can see myself continuing to take many more management classes in the future.  The professors are really incredible – and they are also super interested in us as students, and I want to get to know them more throughout the semester.  My accounting professor even has lunches with his students, and I hope that I can attend one eventually!
I am also taking two HASS classes this semester, 21W.762 and 21L.430.  21W.762 is a poetry workshop class with the poet and author William Corbet, and he is really awesome.  He brings in new poetry books for us each week and postcards, and he always has new witty comments to make on our comments on different poems or lyrics.  The other class, 21L.430, is Popular Narratives of the Sixties, taught by the East Campus Housemaster, Kate Delaney.  Kate and Tom Delaney are retiring and moving to Hawaii after this semester, and when I found that out I knew that I needed to take a Delaney class before they left.  The class has been really cool so far – we read and watched Catch-22, talked about what defines the sixties, and watched Dr. Strangelove.  All were interesting novels and movies and I am excited to read the rest of the books and watch the rest of the movies for the class.
So there is a quick update on my life.  I am still a Medlink and I am still an EMT, but I am no longer attending pistol practice or working as many hours as a Tour Guide and Career Services desk worker or UROPing in order to focus more on my academics.
Anyway, now I want to show you pictures of cute animals and other things that I have seen around MIT, whether it is in my dorm or around campus.  Here you go.
Cats
Galileo: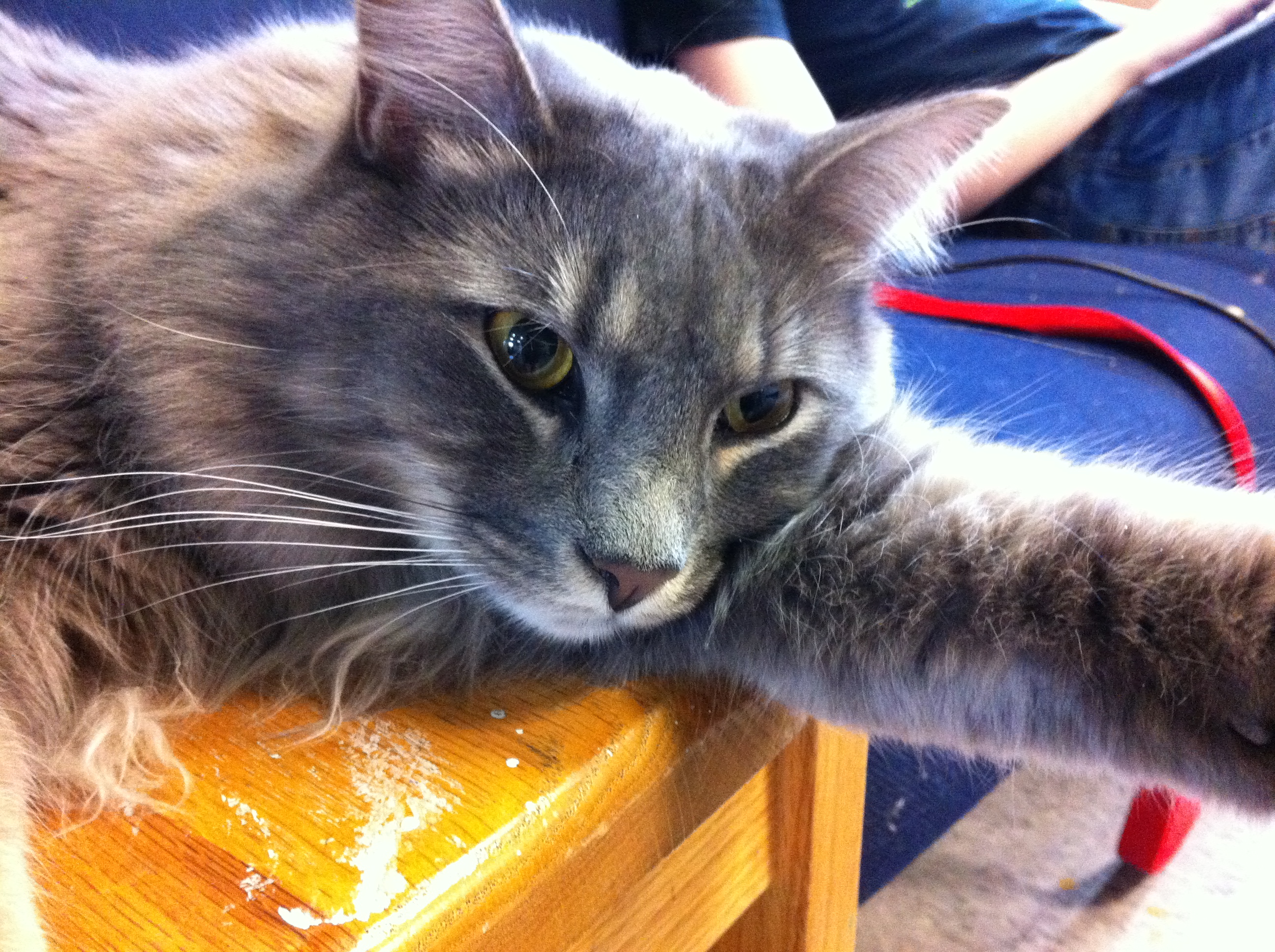 Derp Cat: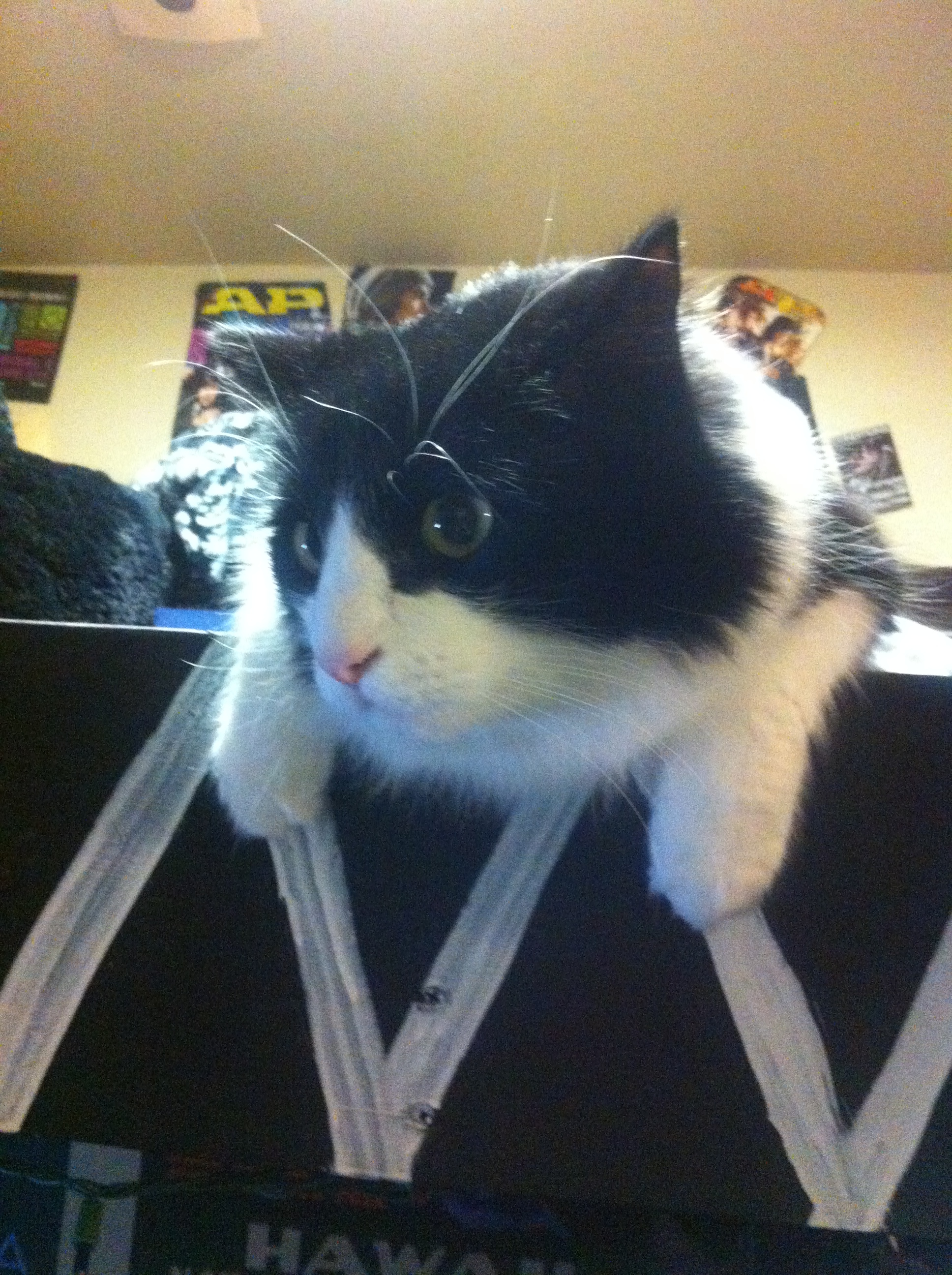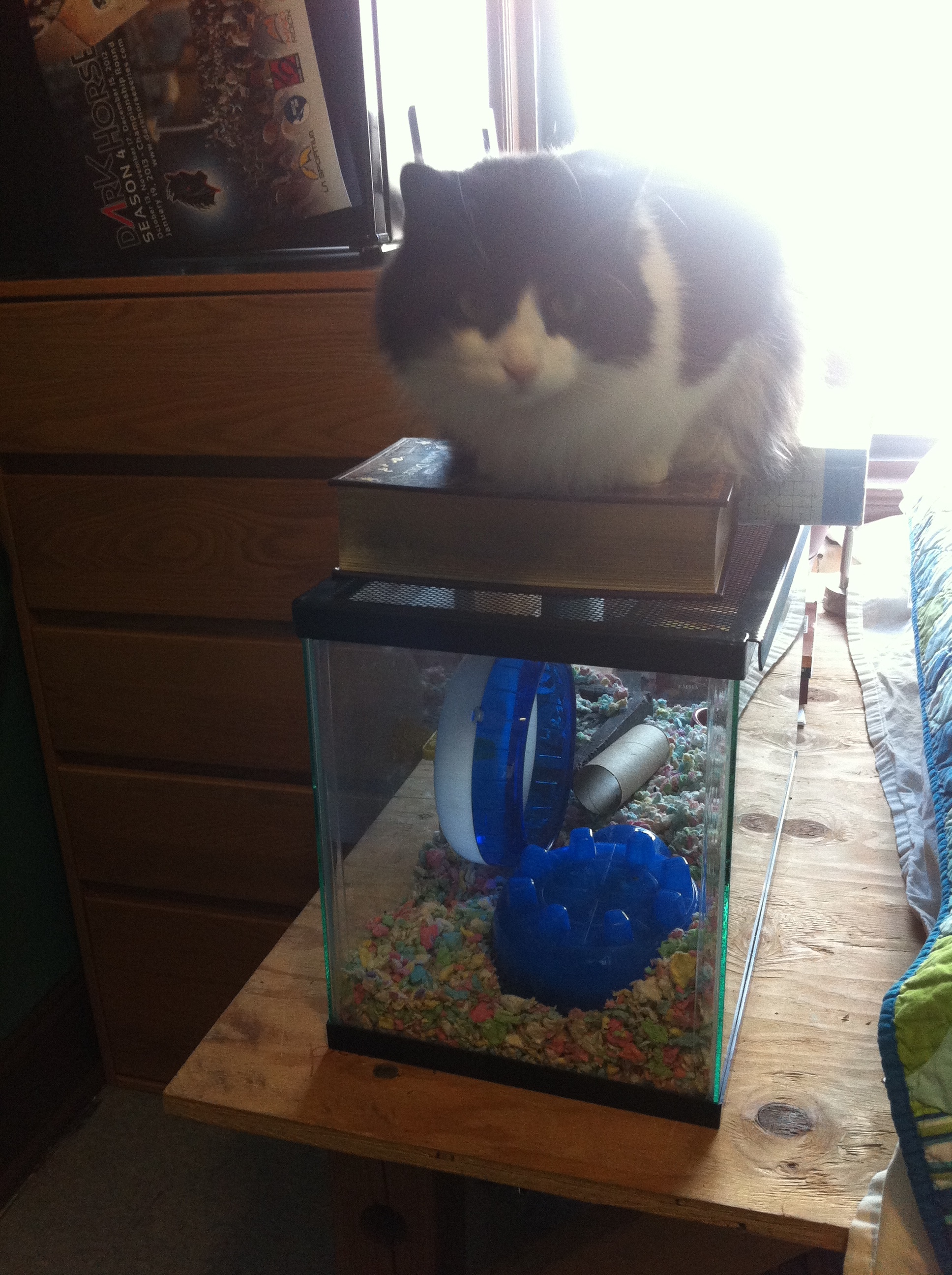 Thor: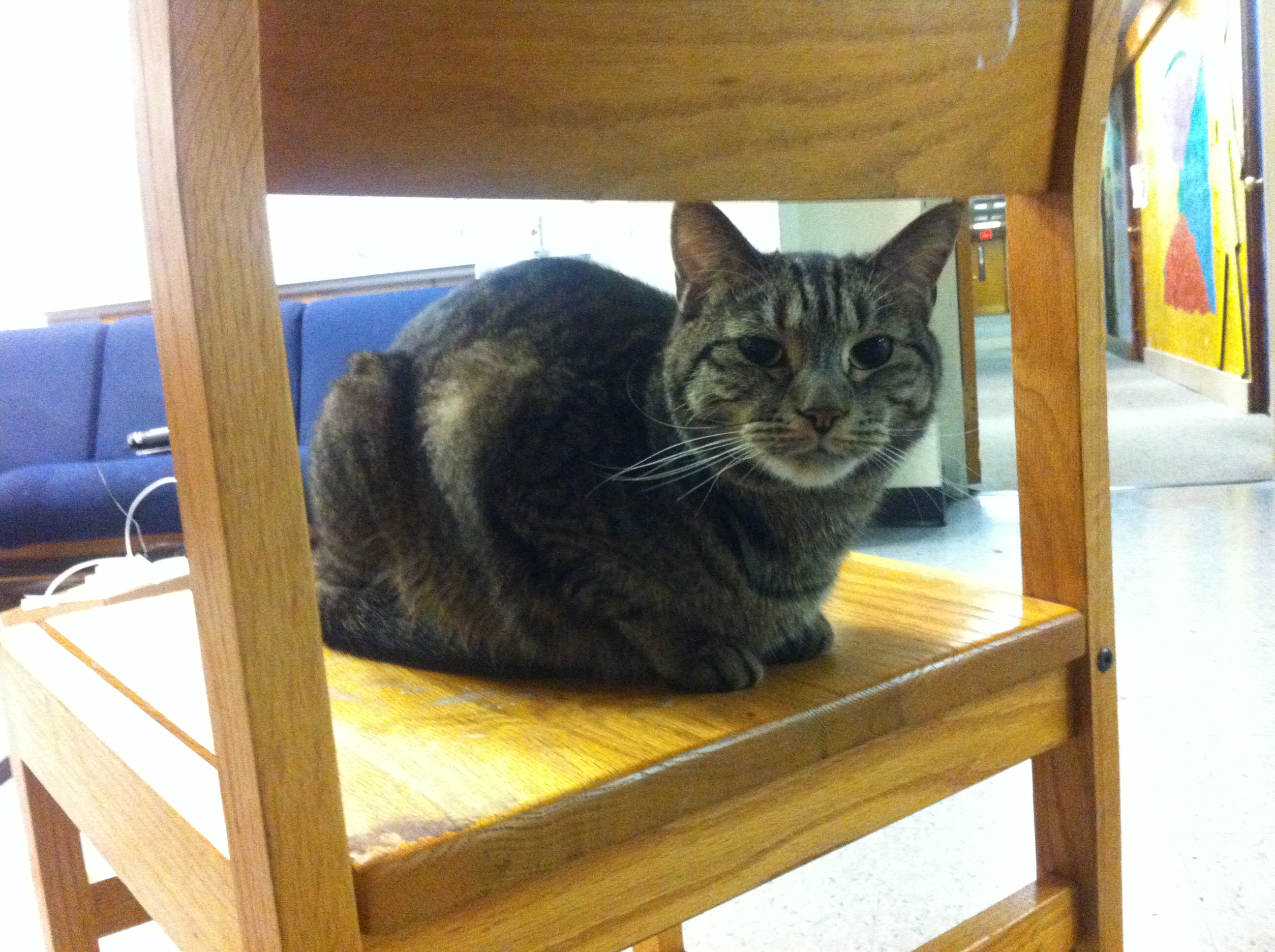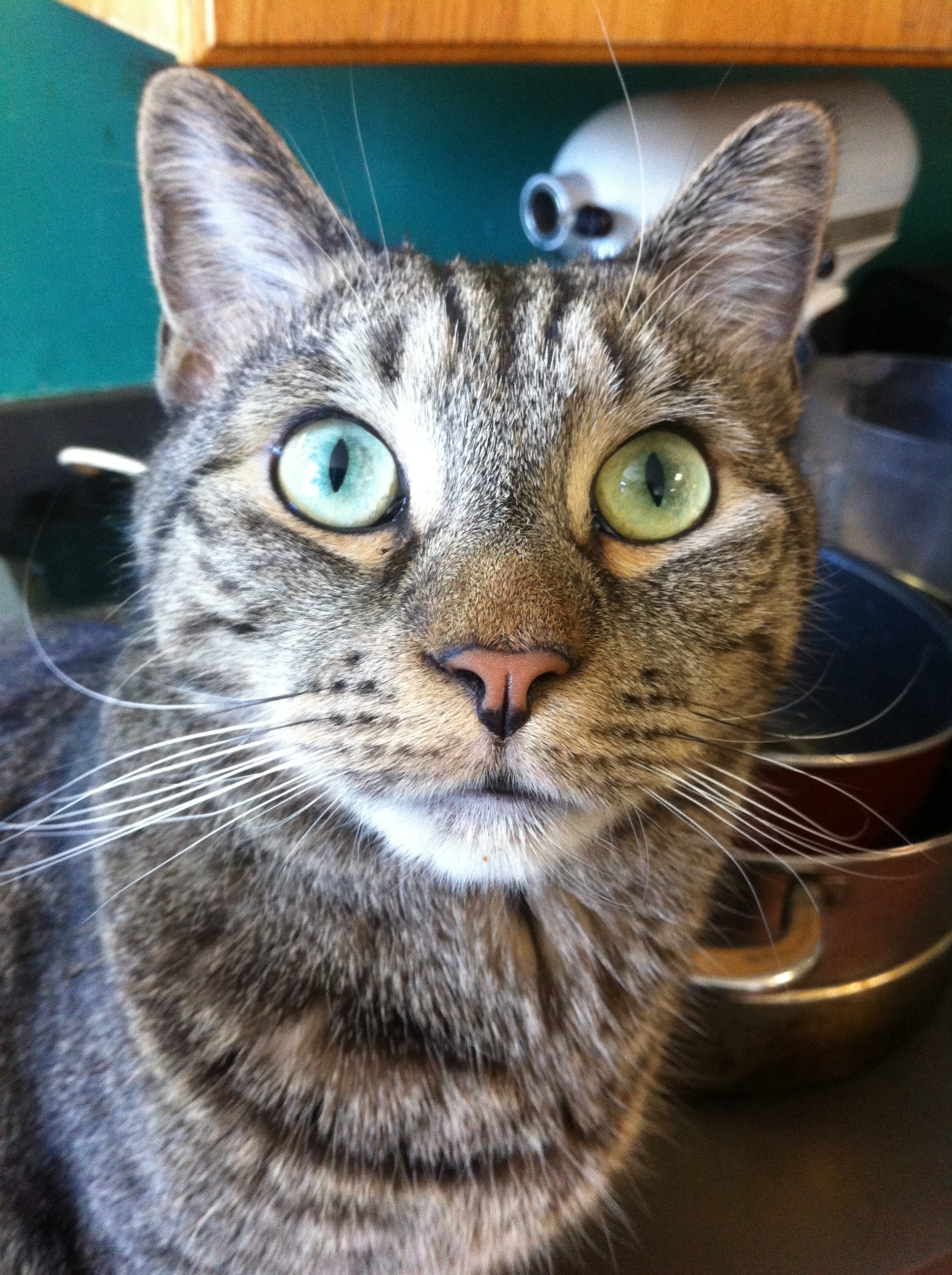 Muffin: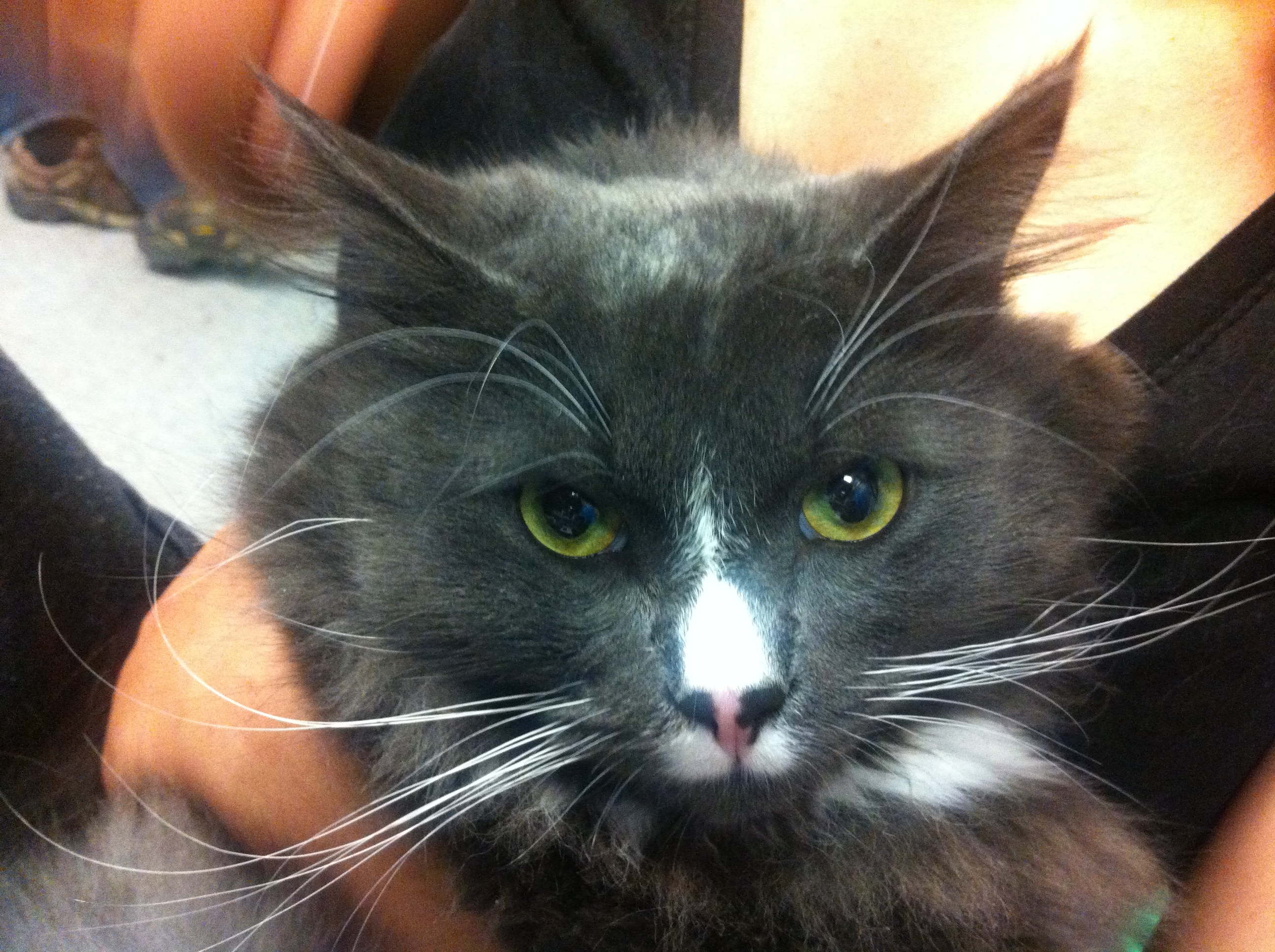 Snowy MIT
That's right, I've been running around campus every time it snows screaming, "IT'S SO PRETTY!!!"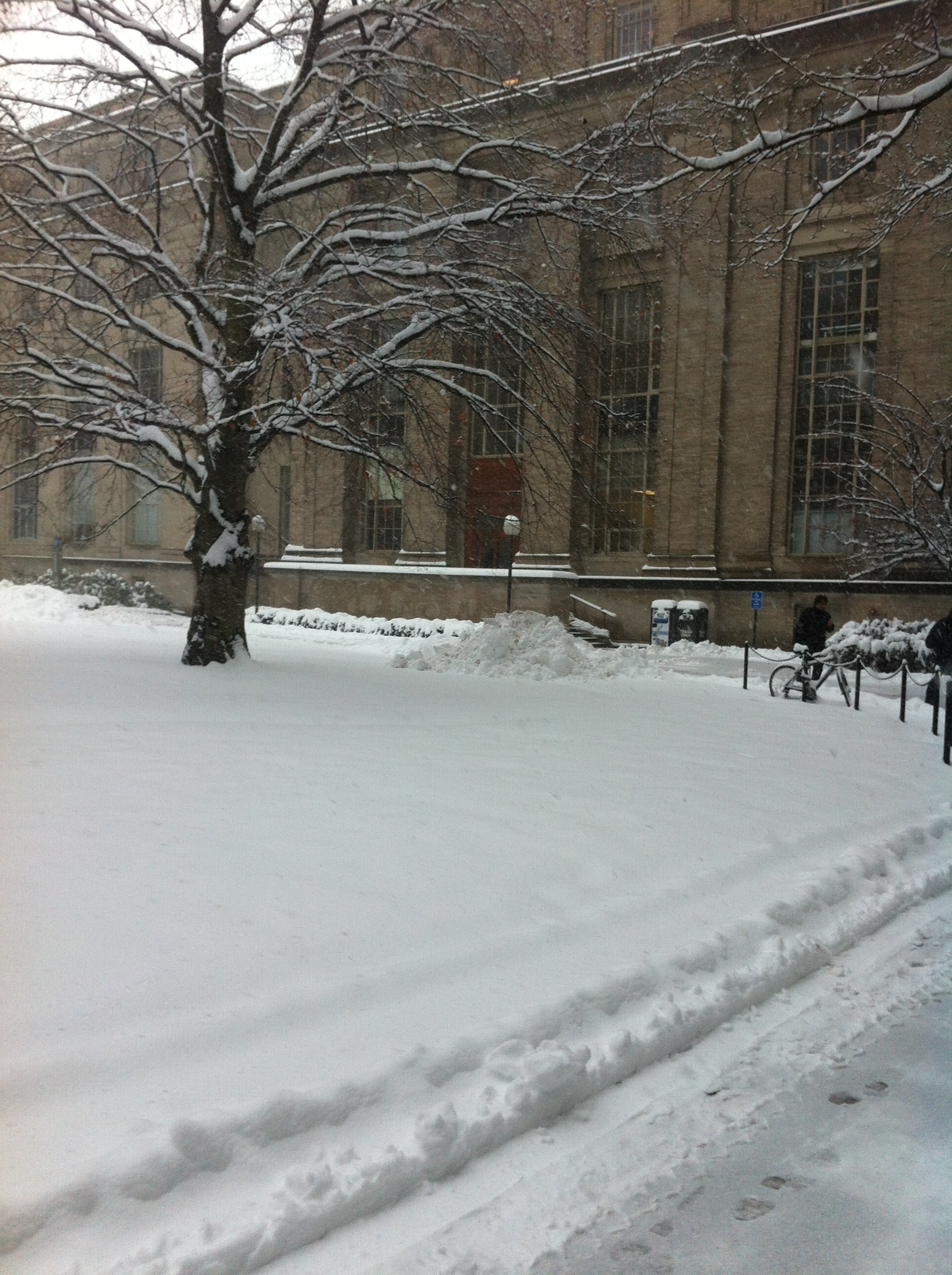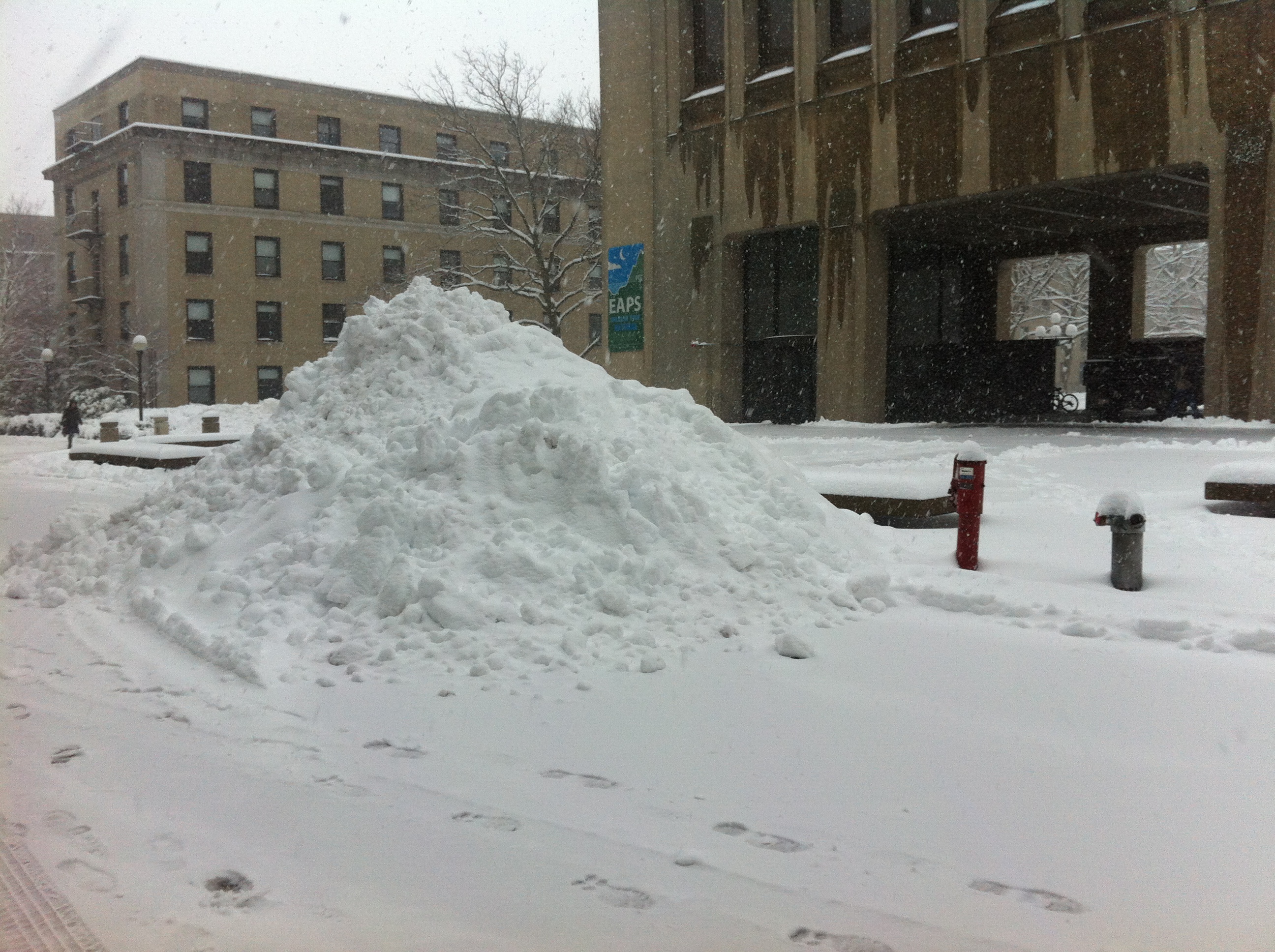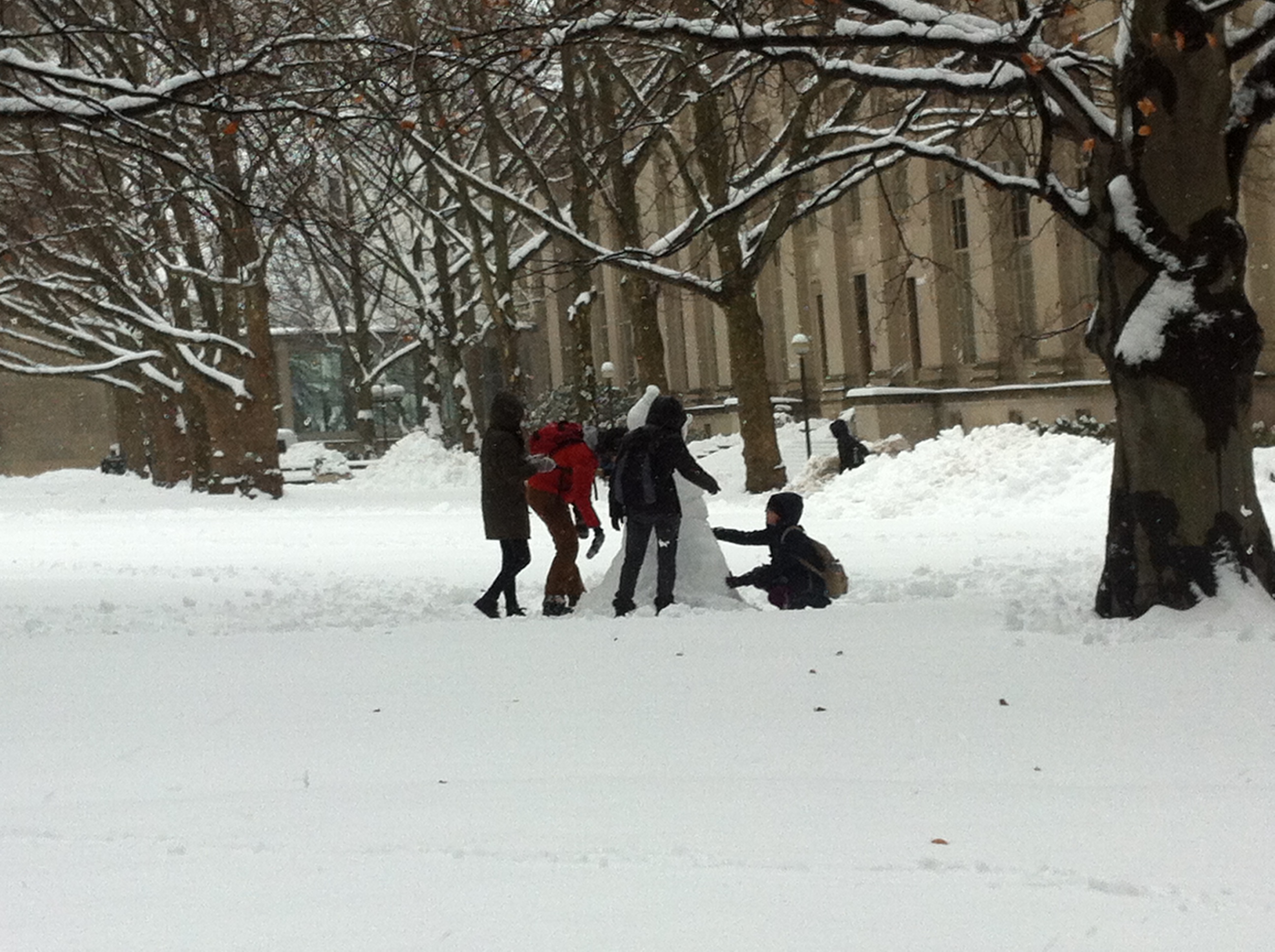 (My creepy shot of these people building a really pretty snowman)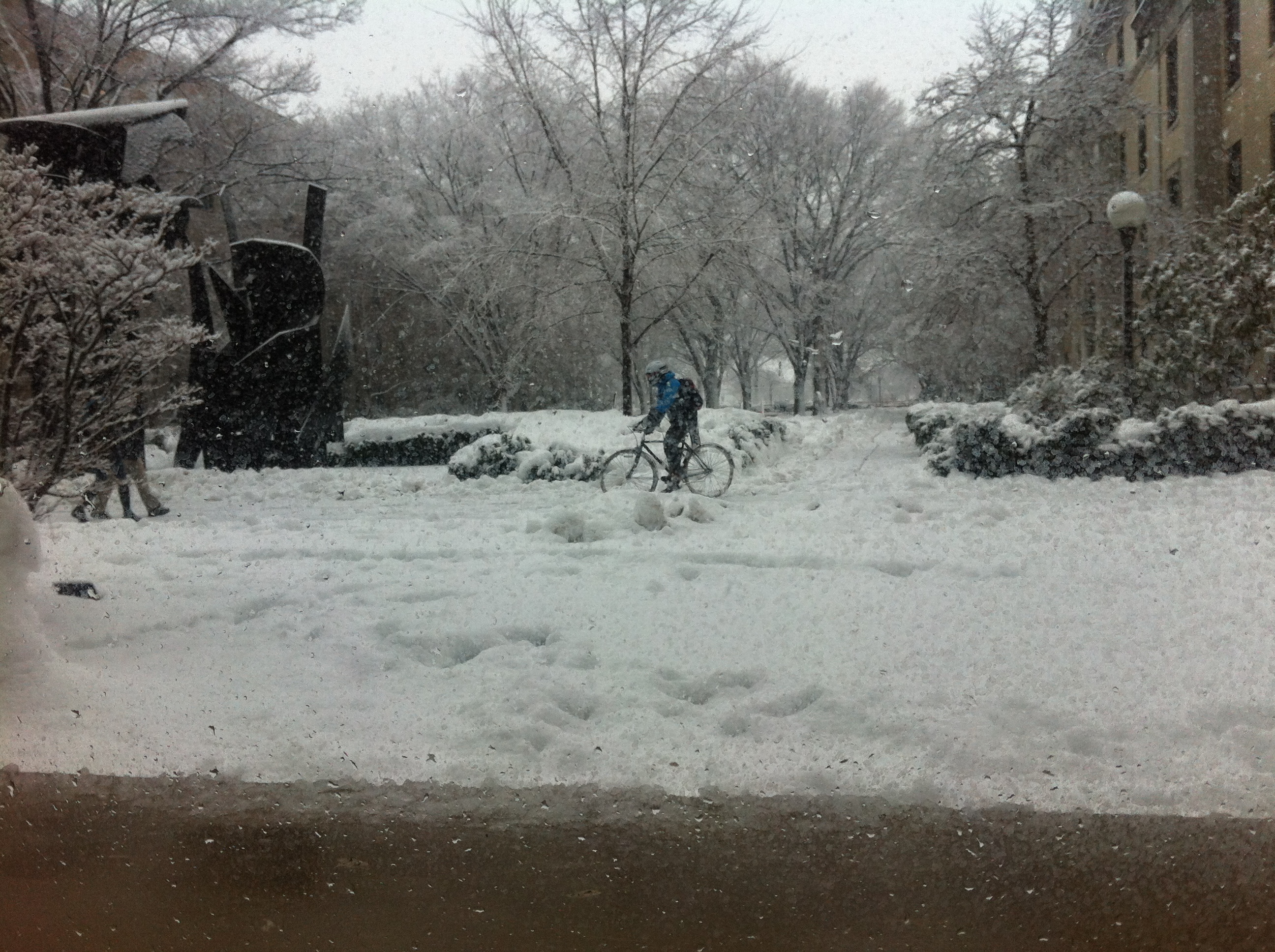 The Cooking/Baking
I've been cooking and baking a lot lately, and our vegetarian co-op is just starting up again on my hall!  Each week, pairs of people cook and serve a vegetarian meal to a group of about 12 people who live on my hall. I cook for the first time tomorrow! My friend Marvin R. '16 and I are making a bean casserole dish that is supposed to be really tasty!
Over the past few weeks I have made a pretty quiche: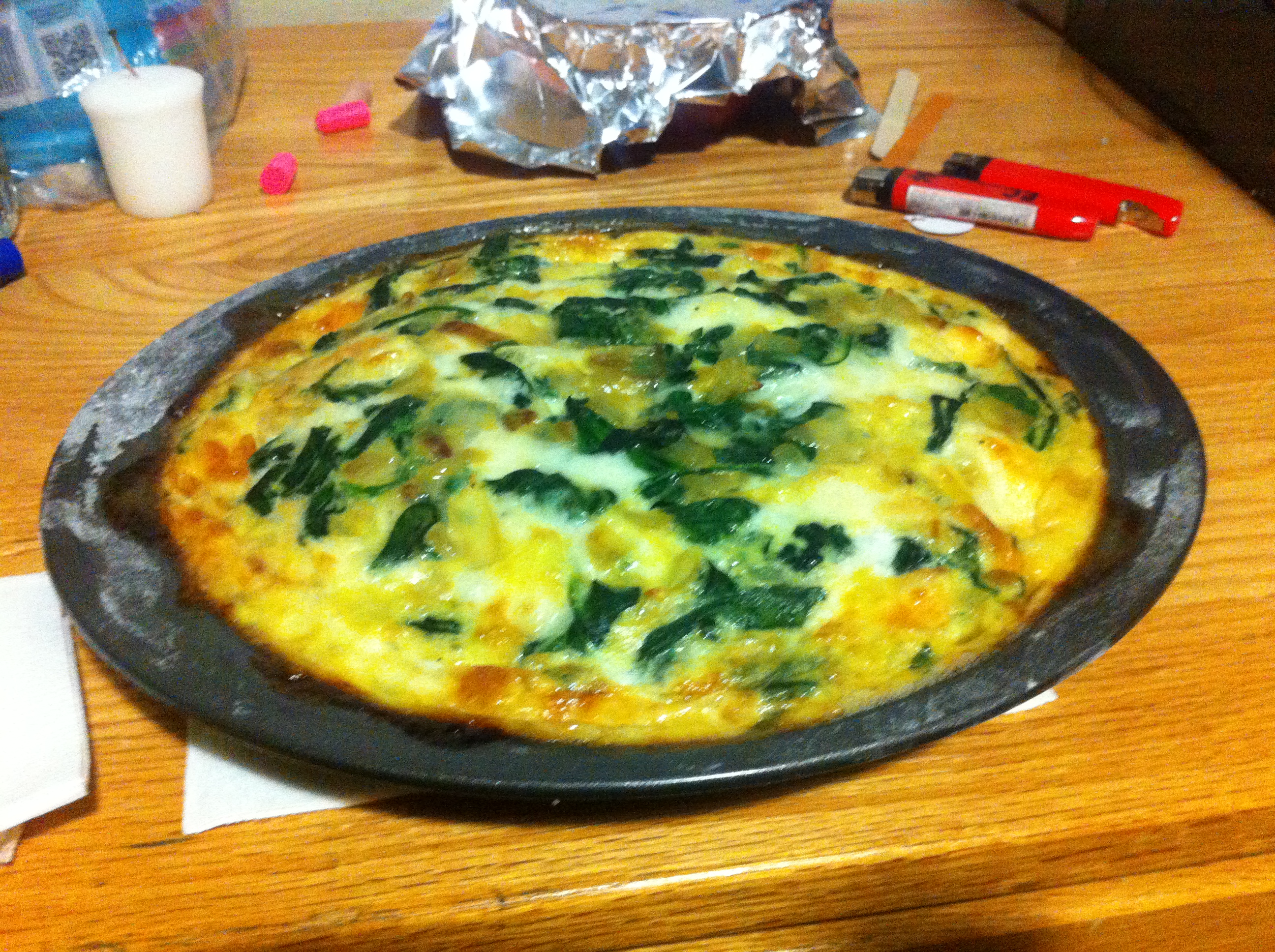 And a beautiful strawberry pie: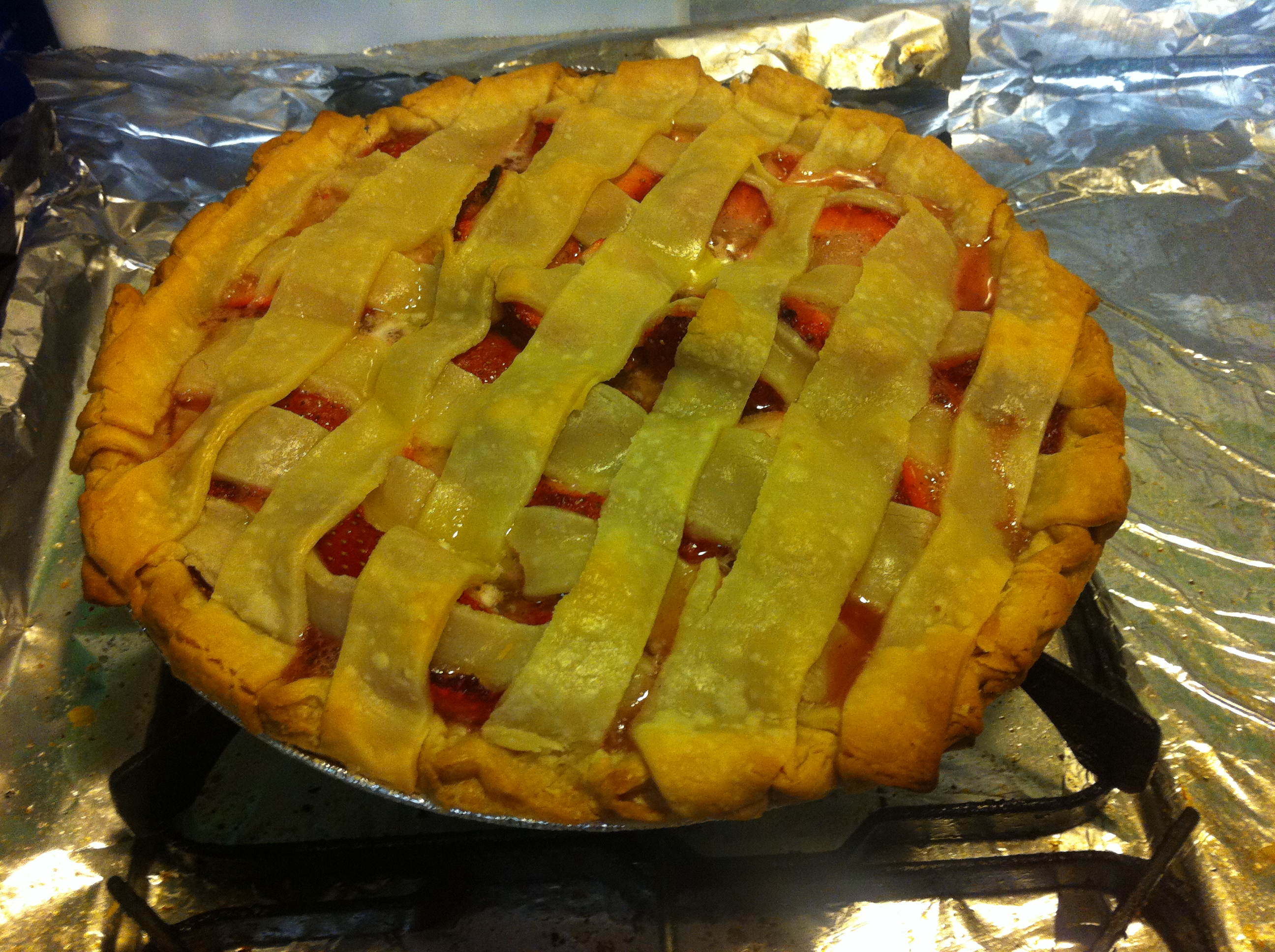 They were both really good. I am proud of myself!
My New Friend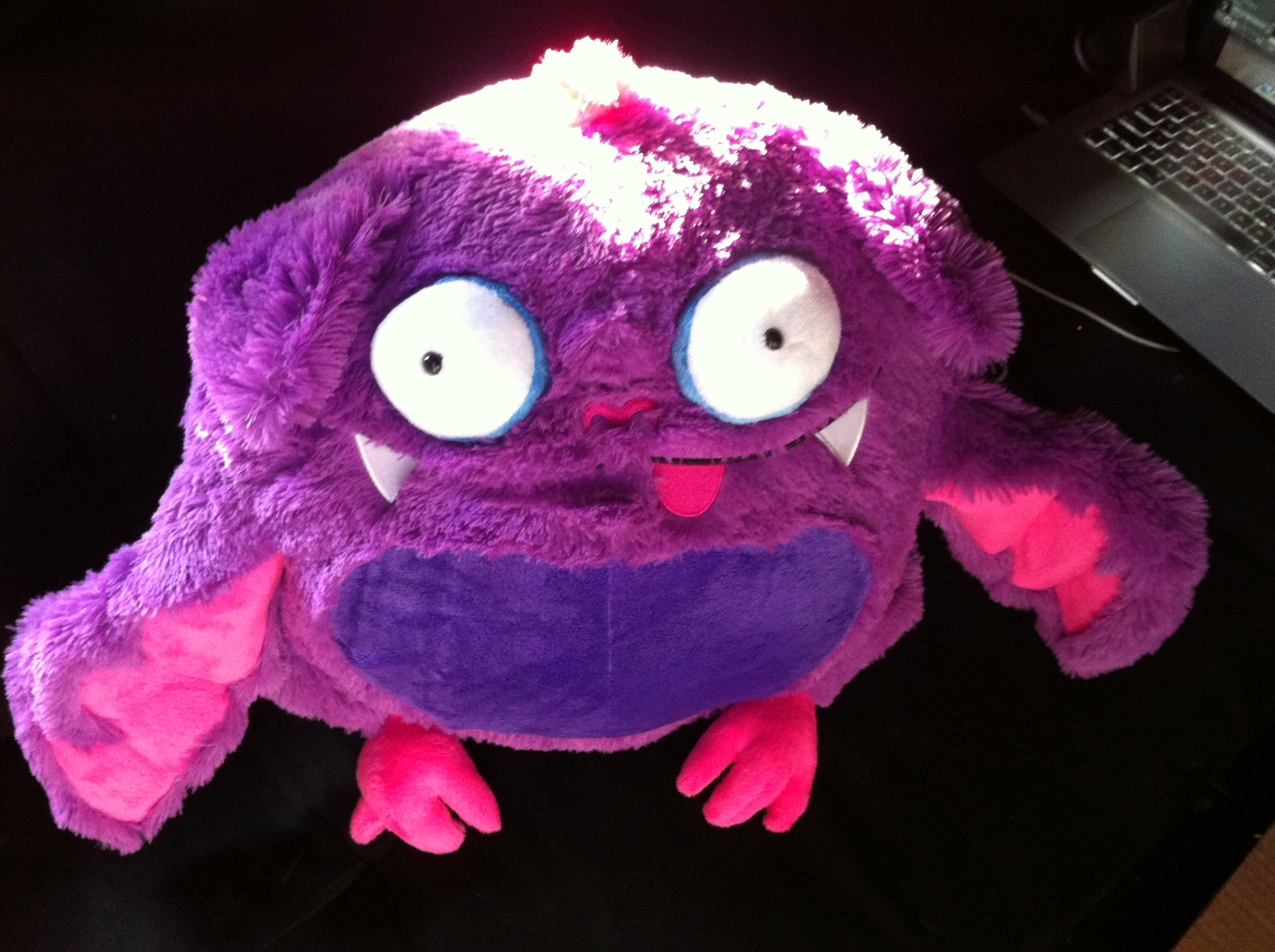 This is my new squishable Batty!!  He comforts me during stressful times.  I got him as a mystery squishable during one of my friend's orders.
MIT Excellence Awards
Chris Peterson and I got to go on stage and receive MIT Excellence Awards today!
I went on stage with many other members of MIT EMS to receive the first Collier Medal.  It was a great honor and although I did not know Sean Collier (the officer who was shot on duty last April on MIT campus) personally, many people in the service did and it was incredible to see how appreciative the MIT community was of our service and the many hours we volunteer each year.
Chris Peterson won a different award – the Innovative Solutions award!  The presenter mentioned his awesome work with creating the MIT Imagination admissions video and his dedication to MIT students as a senior admissions officer.
I am extremely happy that he received this award.  Chris Peterson is such an incredible person and he absolutely deserves it.  After he was named as the recipient at the ceremony, I e-mailed this blurry picture of him to our admissions bloggers mailing list, and within a couple of hours there were 25+ replies congratulating Petey and just being so immensely proud of our friend.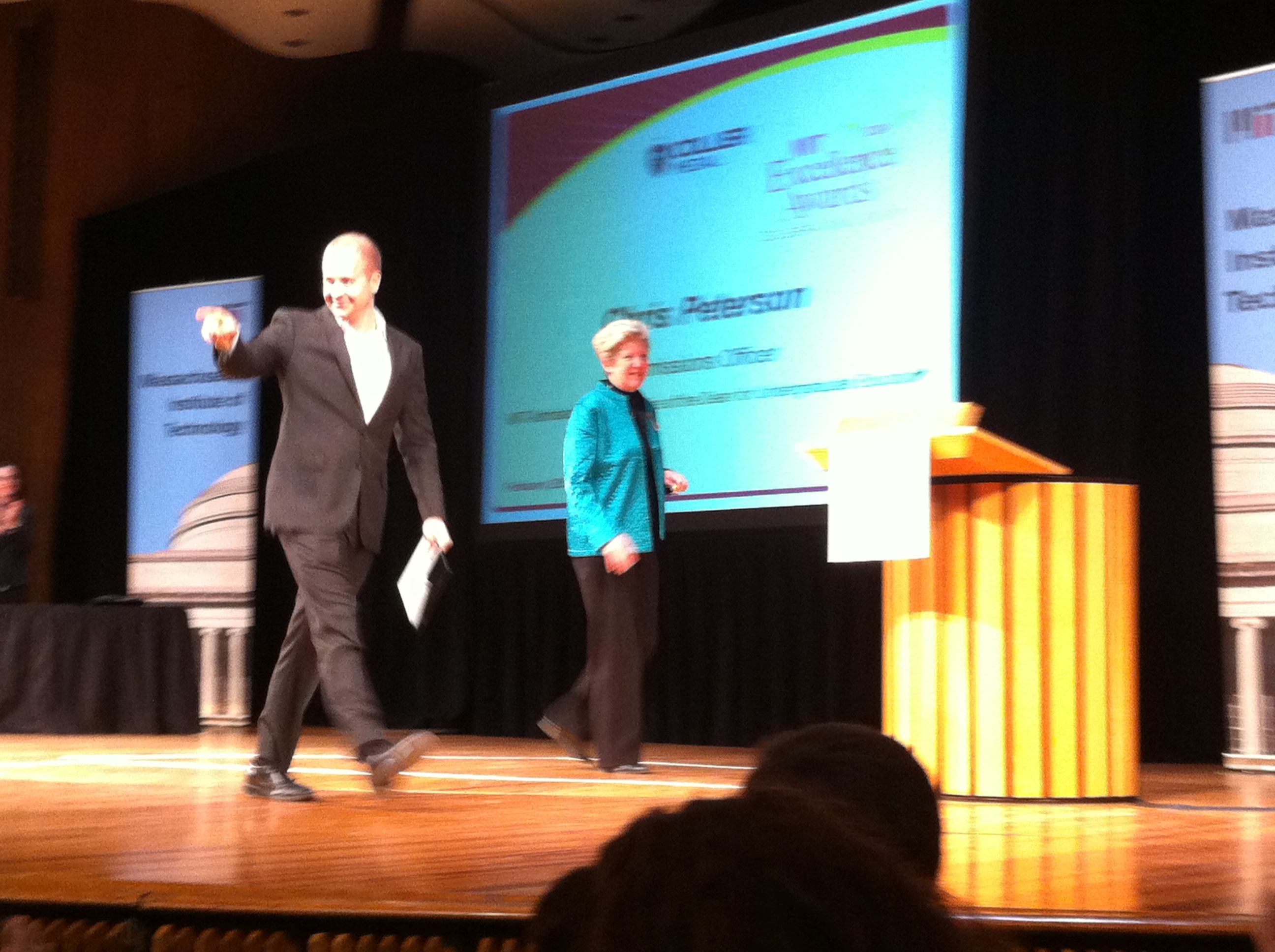 Again, I am really happy that Petey received this award – he is the master of innovation, and a really awesome person :)