My major may be materials science & engineering, but my heart and mind also find themselves wandering over to writing. Writing is my minor at MIT, and I love it. Here are some of the classes I am taking or have taken, and the projects I've done in them.
21W.750: Experimental Writing
I experiment, with writing. It is awesome – I feel creative and awesome and the class and professor are awesome.
Each day, we would start the class by listening to, looking at, or talking about an example of experimental writing. From Dada to 'Pataphysics and many more, we learned a lot about different "isms" (Futurism, Surrealism…) and types of poetry and other forms of writing. We worked with some really cool constraints, including a look at the "Table of Forms."  We would have lots of assignments which involved using a constraint, such as one from the Table of Forms, to create a poem or other work.
Here is a quick Transgram (a particular letter is in every word) poem:
Giving giant assignments
surrounding allergies
blaring agonizing lights
amazing grace playing
dabbling damaged ageless Gods
Bagging bogs, gems, figs, eggs
Wagging, waving
Zigging, sagging
Digging, Dagging
Go!
Our final project for Experimental Writing was very interesting. The purpose of the project was to create some sort of chatbook with a restriction or constriction or structure that exemplifies experimental writing.
As you can see below, I chose to use repetitive letter strings to form odd or funny sentences, lined them up in a creative way, and then the poem at the end is the sum of all the sentences (from the letters that are repetitive). It was a lot of fun to experiment with this and put it all together (and I got to spend SO MUCH TIME experimenting with changing fonts and sizing and structure and other formatting things) and I like the result. I'll also be submitting some of the "poems" to one of MIT's student publications (or another student-run publication) :).
21W.762: Poetry
I write poems! Here are some of them in image form: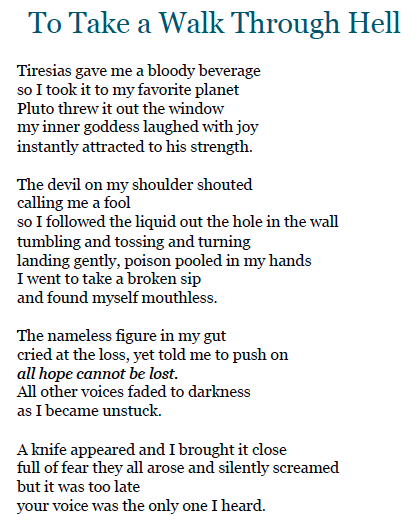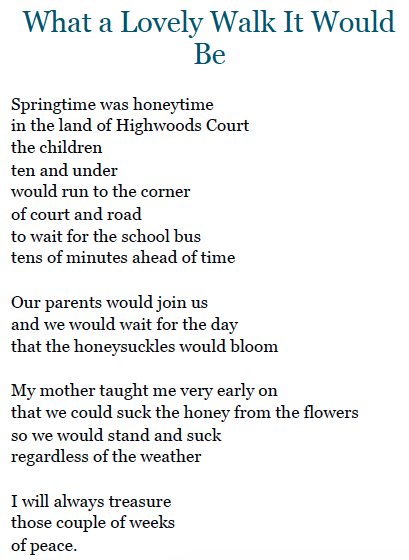 And all of the titles ended up forming a poem of their own: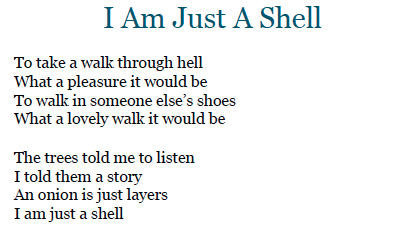 I like twists like that. :)
Those are some poems, I hope you enjoy them!
21W.737: 21st Century Journalism
We journal journalism in the class! It's super great and sometimes the professor brings his therapy dog, Blue, to class. :)
In the class, we do a lot of reading and writing. Our major assignments included writing a news piece, a profile of a person or place, and writing a book review.  All final works were published on our class website, here.
For my news article, I wrote about mental health on campus, a usual subject for me. However, this time, I took a look at our new policy changes and if they are actually doing anything on campus (yet), and what students and administrators think about the changes.
Check out my stories and the articles of the other students, they are super interesting!
I'm Recovering at Home
Thankfully, I am now out of the hospital and at home in New York. I had to miss my final classes for recovery, but thanks to Student Support Services it is all getting figured out nicely.
Here I am all healthy and not in hospital scrubs: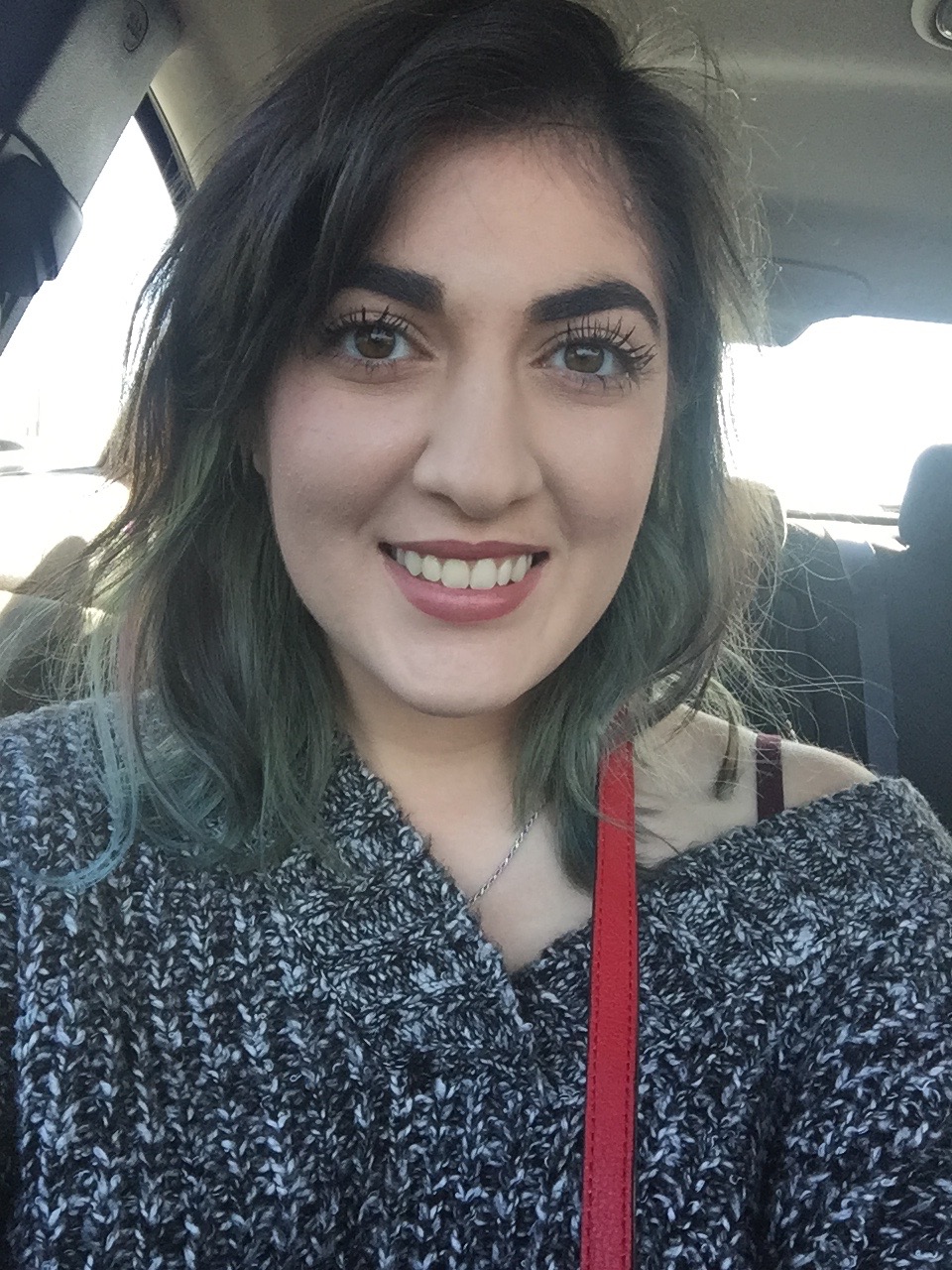 And here is Rory (calico) and her friend Mika (black cat) enjoying life: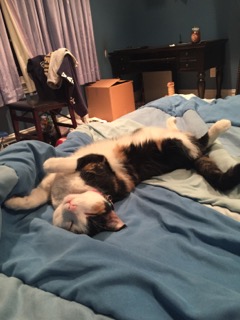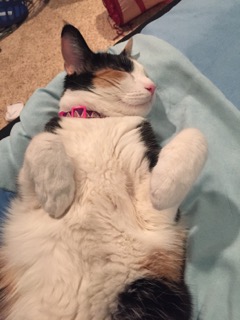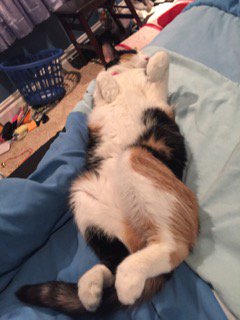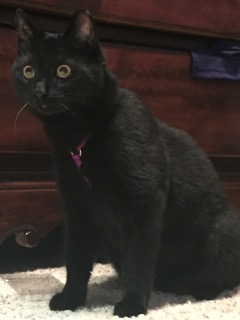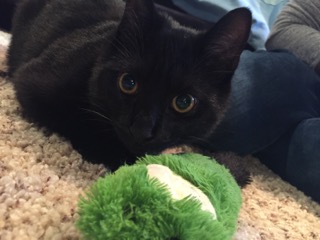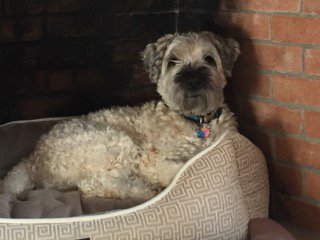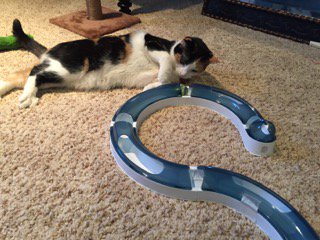 Life is getting better, final projects are complete, and I'm healthy and at home. I'll be back on campus next week to finish things up, but overall, things are starting to look up!