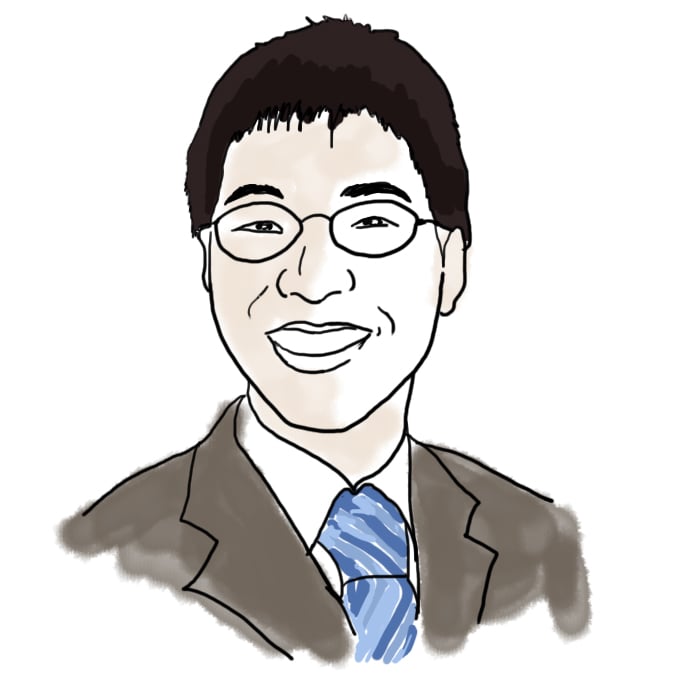 There are 20 students in iHouse. We were in 17 countries this summer. Beat that.
QUOTE:
"My advice to a high school student interested in science as a career would be to forget all the stuff they tell you in the textbooks about the answers. My advice to a high school sophomore or junior considering a career in science would be to close the science textbook for a minute and forget all the answers that their texts purport to be telling them.

What you should steep yourself in is the ignorance, in what we don't know.

What is fascinating about science is to define the questions.

When we teach science in the high schools we try to teach people all the answers. Well, that's the answers to old dusty questions.

What we should be teaching people is how to ask good new questions. It is a tremendous art to ask good questions. To look at a situation and see that there is something going on and articulate clearly what is it that you want to know about that. To be willing to risk and to explore.

I'm sorry in a way that we don't capture it in the high school textbooks, high school curriculum, because we have to impart knowledge. But in fact it is ignorance that drives us. If we had knowledge about everything there would be no point in going into science.

And so what we have to do is convey our tremendous excitement about our ignorance, the wonderful potential of ignorance, and then we have to teach people how it is that you take raw ignorance and turn it into processed ignorance, and processed ignorance, well-defined ignorance, well-asked questions that we don't know the answer to, that's the root of experiment. It is processed ignorance, carefully constructed ignorance, and apply it to the situations.

I think kids interested in science should look around the world and start asking questions. And don't worry so much about all the facts that are in the books. Ask questions."
– Professor Eric Lander, Professor of 7.012 (Introductory Biology), Director of the Broad Institute, Co-Chair of Obama's President's Council on Science and Technology.
—–
So every semester, iHouse (my dorm, for those who are just tuning in ;) I really should do this more often, since I've been writing on this for so long that I assume you all know everything about me….OR DO YOU?!?! *runs away and hides* =/) does a "Project Presentations Dinner" where dormmates who did international development projects abroad during the summer or IAP can come back and present to the rest of the dorm (and to the faculty and other staff advisers that oversee iHouse) what we did. We also currently have a strong working relationship with the Spurs-Humphrey Fellows Program, so the Fellows were invited to join us for dinner as well.
If you're curious, you can hear from Helen '12, Sophia '10, Kathy '10, Mary '11, and Kayla '12 about the projects they did in Uganda, India, Cameroon, and the Philippines!
And I will stop writing here, because I realize that I have a tendency to fit way too much text in one entry. :)
ANDDD I wanted to include this picture of Tiantian and Marisa. Haha our froshies are so cute. :)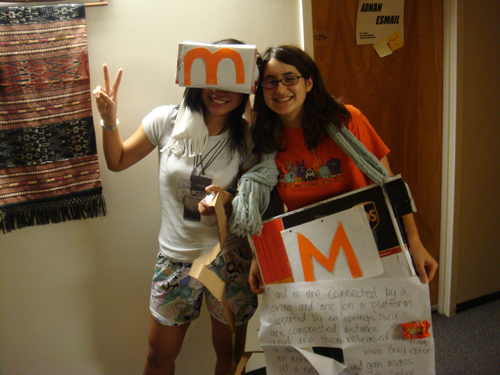 +1000 points to the person who can guess what they were for Halloween. :D
20 responses to "Another Type of Mens et MANUS"