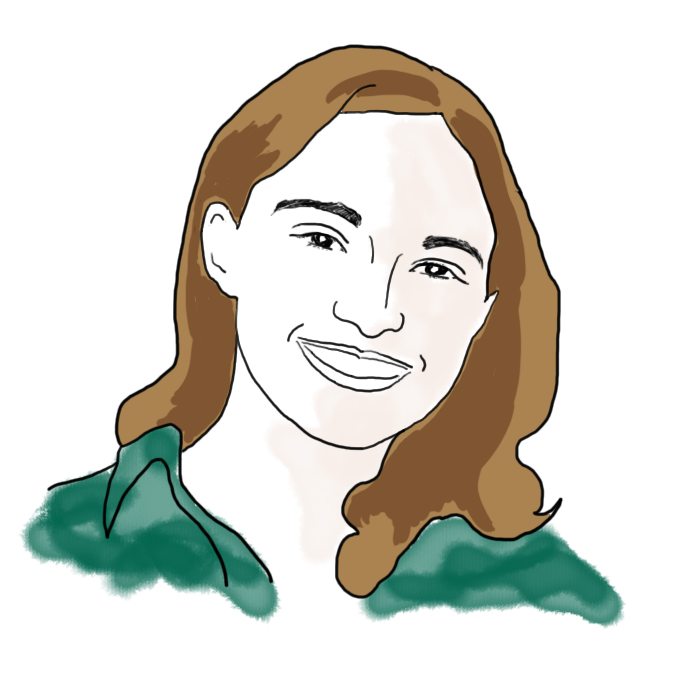 My second internship entry AKA "How I copy and pasted my way to a new project"
When I was applying for the GEL program as a sophomore, I heard a lot about the InternshipPlus requirement, but never thought much about it since it was a thing of the then distant future. Now, here I am, smack dab in the middle of my time in the GEL program and contemplating my current InternshipPlus experience as a biochem data analyst. As I mentioned in my last entry, the InternshipPlus is a requirement for GEL students in their second year of the program. Instead of meeting expectations, GEL students are challenged to make their internships a more meaningful experience by asking for more leadership opportunities and establishing a strong network within their organization.
There have been two main InternshipPlus assignments so far. I recently had a telephone conference with GEL staff and more than ten other fellow GEL students, in which we compared our summer experiences and found fellow GELs working in our area. About a week later, I wrote an initial report to describe not only how my internship was meeting these requirements, but also what I honestly thought about my current internship.
First of all, I was impressed that my company had a project ready for me to start work on the second I stepped in the door. Looks like this summer I'm researching some recent developments in biotechnology and chemistry and will be analyzing that data to offer recommendations on behalf of my organization.
They also designated a mentor for every single intern to ease the transition into this new environment, which helped me during the past month when I was conducting tedious research on my company's background information. There are co-workers here who have been studying this stuff for years, so I had a lot to catch up on in a short amount of time. This week, I met with my mentor to give a status report, and I expressed how overwhelmed I was with all the available information. With two months to go, I asked her how she would define the project being finished because at that point I felt far from any conclusions. We talked about what specific information I needed to start making links and drawing conclusions, and realized that there are a couple of key information gaps in our analysis. With these gaps identified, I had something to work towards.
In this meeting, I also asked her if there are any kinds of deliverables that I could produce. The last thing I wanted was to leave my internship without any concrete proof that I did something meaningful. I noticed how my company puts out presentations, short reports, long reports, and graphics on almost a daily basis, so there are more than enough opportunities for me to get my work in one of these. I argued that even something like an emailed copy of my results to the head of our group would challenge me to take a step back and take a look at the whole summer and apply it to the future projects within the company. She said this was a great idea, and we'll be making plans in the next few weeks to get it done.
While I dove into my project with a new vision to guide me, my supervisor asked a fellow intern and I to update some production lists. It was a simple enough task that just required us to compare a master list of reports that had been published in the past few years with an online database, and fill in the gaps. The other intern and I had to come up with a plan of attack that would avoid work being lost if one of us saved a page while the other was working on it (think of wikis or google docs). Apparently this task was on our team's to-do list for a while, but no one ever got around to it. What was a tedious activity for them turned out to be a pretty cool opportunity for us interns to learn about what our company had produced in the past decade.
One thing I noticed while working on this project was that there were other databases within the company that weren't updated either. When I brought this up to my supervisor and asked if I could update them as well, he gave me the necessary editing access. A few days later, he called the other intern and I into his office and said "no good deed goes unpunished." Were we being rewarded for pushing ctrl—C and ctrl—V over and over again? Sort of. Other teams within our organization caught wind of our database project, and wanted their sites updated, too. So, we got access to more sites and started sorting hundreds of document titles. Although our scale had dramatically increased, the other intern and I used our same technique from earlier to avoid saving over each other's work. What seemed like a really simple 1-to-2-hour task before had become a longer-term project that would affect a lot of teams within the organization. Yes, we were essentially still copying and pasting our way through the database, but the complexity and scope of the project was entirely different and we still had our original intern assignments to work on, too. There never felt like there were enough hours in the day!
Next week, we'll be meeting with an employee who's going to use our database update efforts to compile sources used in those reports. In the past, my organization received three different pieces of information only to discover they were all from the same source, so our side project is helping this employee, and thus the whole company, avoid this sort of duplication in the future. I like this little side project because even though it started as an easy act of compiling titles, the supervisor listened to my recommendations to expand my efforts and was a helpful resource in getting the task done. Even a little thing like this will help the company after I leave in August because they can easily reference past reports without digging through master excel spreadsheets and compare sources from report to report to efficiently deliver more accurate reports. An it's funny for me to see how this project has evolved. Our final step is when things get technical; last Friday, we were asked to compile some statistics about the specific sources used in these documents and report our findings to the administration before we leave. This means two things: all that training at the beginning of the summer to be an analyst is seriously paying off, and I better get my business suit out of the corner of my closet in preparation for the presentation of my college student career.
At first, I was shy about bringing up the potential to work on other sites at all because I didn't want to tell my supervisor how to do his job. This is kind of characteristic of past internship experiences, where I just did what was expected of me. Making this an InternshipPlus means I have to challenge these thoughts and exceed those expectations. If this internship turns into a full-time career later down the road, I want them to remember me as someone with potential, not as the intern who was simply the intern and will always be the intern. It's a little weird to think about post-MIT life, but, hey, I only have 11 months left at MIT so I better get some plans on the table, and this internship has really helped me discover what kind of environment I look for in a career!
4 responses to "As I Was Saying…"