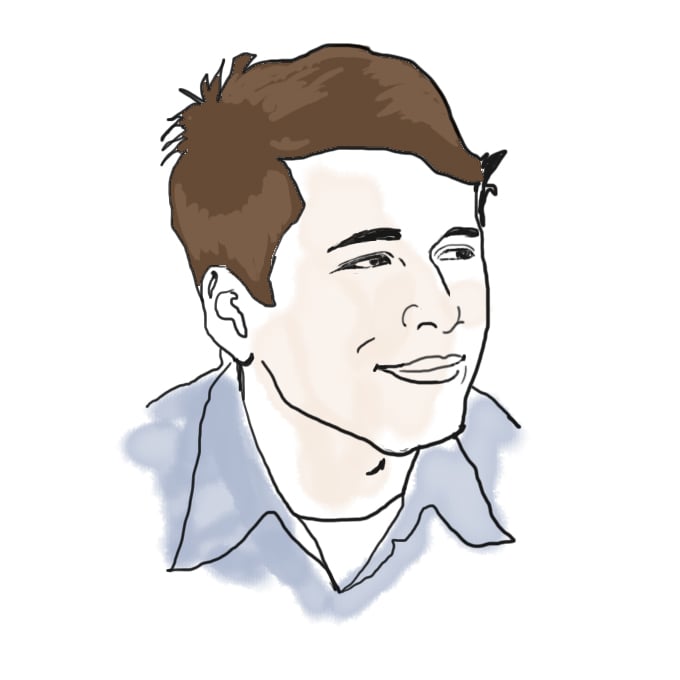 A Questions Omnibus is a post where I answer your lingering questions left in the comments.
For those of you new to the blog: a Questions Omnibus is a post where I answer your lingering questions left in the comments. So if you ask a question, look for the answer in a post like this rather than within the comments thread.
A lot of questions while I was gone, here we go…
Anonymous asked, "are you definitely coming to South Miami, FL on Sept 11 then?"
I am! You can see the schedule for the entire MIT Office of Admissions travel program here.
Mike wrote, "1. What if you have trouble listing all your classes that you have taken? A lot of my Social Studies classes are semester classes, so I quickly ran out of room there (and maybe in a couple of other spots). 2. On the section where you list AP courses, can I list AP courses where I'm not actually taking an AP course (since my high school doesn't have one) but am planning to take the exam?"
Here are the answers: 1. You have a couple options. You could put two semester courses on one line, as well as both grades, or you could put the extra courses under "other." I would probably recommend the first option. 2. Yes, you can list all AP tests that you have taken/plan to take, even if it is without a formal AP class. You may want to annotate those exams in some way.
sran wrote, "Question, if I may ask one so early: How rigid are the Short Essay word limits? I think I've written essays which show me as an individual as well as entertain the admissions official a little bit, as well as giving details. Problem: One essay is 151 words, and the other is 183 words. I'm sure I could drop like 10-20 words from each, but that's still pretty far over. So how bad would it be?"
A very common question. I answered a similar question about the longer essay a while back; here's what I wrote:
Commenting on my last entry, Adriana asked about essay length. I know you all are getting mixed messages about this. We say in the application, "Please keep to a 500-word limit." Kevin says in his blog that 650 words is okay. Adriana would really like to submit 800 words. What should you do?
Well, here's what I can tell you. We're not going to reject you because of the length of your essay. We do not have an auto-word-counter for the online application. Also, I am not going to count the words in your essay. I have never even estimated the length of an essay response.
Really, quality is much more important than quantity. And some people, I know, do have more to say than what fits in 500 words. If that is you, I'd encourage you to show your essay to your favorite English teacher, tell him/her that your essay is currently longer than the recommended limit, and ask what advice s/he would give you. They may tell you to send in the longer essay, and if they do, I'd trust that. Or, if they recommend paring it down to restrict it to 500 words, I'd take that advice.

I hope that's helpful…

Crystal wrote, "Matt, I have just VERY VERY recently become quite interested in MIT. The problem is, previously I had been most interested in schools that i believe would prefer a strong background in the social sciences to one in actual science. Coincidentally, I have 9 credits in history and government but only 3 in the sciences, all of which are not accelerated in any way (fault of the high school). In addition, i have not taken and did not plan to take physics, which i think you had recommended and which appears to be important for admissions. Would I, as a student with a very strong course background in the social sciences but a relatively weak background in the actual sciences, have a disadvantage? (Considering that I got 720 freshman yr on the biology sat ii, 790 on the math 2, and 800 math on the new SAT) […] Sry, one more thing: also considering the fact that Im taking calc bc this yr and have thus exhausted my school's math courses?"

Crystal, we don't expect that you should be able to map out your entire life while you're in high school, and as such, it is very much okay that you have changed directions a bit. We also know that different high schools have different course offerings, and sometimes it is not possible to take advanced-level coursework. In my high school, for example, there were no AP sciences, and, if memory serves, no honors courses either. You do seem to be among those who are qualified for MIT, at least with your scores and exhaustion of the math curriculum. However, you should try to take some kind of physics if you can, if not at your high school maybe at a local college. Also, you may want to talk a bit about your course selection in your interview (don't stress), and/or ask your college counselor to note it in his/her recommendation to us. I hope that helps somewhat… best wishes for your application.

AG asked, "Do you consider US citizens or Green Card Holders who have grown up in countries other than the US among the pool of US educated students, or do you evaluate them vis-a-vis their opportunities, that is among students from the country they have grown up in?"

We consider international citizens together because we are quota-limited in the number of those applicants we can admit. Everyone else — US citizens and permanent residents from Boston, North Dakota, Puerto Rico, Guam, France, China, and everywhere else — are considered in the same pool, together.

However, when we consider domestic applications from students schooled abroad, that will be an important part of that applicant's context. We do not expect that domestic applications from Uganda look the same as domestic applications from Maryland or Iowa, just as we do not expect that application from Maryland to look like that application from Iowa. Each student comes into this process with their own set of circumstances, resources, and opportunities; this is what we call context. Last year, I wrote the following about context:

Our process is individual-based. That is, we consider each applicant on their own, within the context of their environment.

What does it mean that we consider context? It means that we recognize that no two applicants are alike. High schools have different offerings. Different regions have different opportunities. Different families have different resources. The primary job of the application reader is to summarize a student's qualifications within context.

Nabil wrote, "I have just moved from Australia (where I did 10th and 11th grade) to North Carolina. I am in a position to choose between two public high schools to graduate from. I can either go to Raleigh Charter High School which is a 20 min drive to the middle of the city, or Cary High School which is the more local school, right down the road. I'm having trouble making up my mind and school starts in less than 2 weeks. This Raleigh Charter High School is supposed to be really good, ranked 9th in the nation by Newsweek. It's very hard to get into (but since my dad works there, they offered me a spot), has 450 kids, almost every AP course and lots of extracurriculars and stuff. Cary High school has 2400 kids, plenty of extracurriculars and all of the APs I would want to take, and I can walk there. My question is, does MIT really care what high school you come from? In other words, would you prefer it if I went to a normal large high school, or the special highly ranked charter high school? I really have no preference, I think they are both good, but any kind of advice or hint one way or the other would be greatly appreciated."

From the perspective of MIT admissions, neither of these high school choices are necessarily better than the other. Newsweek high school rankings (or any other rankings) are not considered, though we will certainly consider the opportunities and resources you've been given. Here are the things I would consider: do I prefer the student body at either school? Can the scale of the larger school support more activities and classes that I like? Can the size of the smaller school offer a more supportive environment or better relationships with teachers? How much do you value the extra 40 minutes each day (3+ hours/week) that you would commute to the further away school? How would you feel about attending the school where your dad works — would it be nice to get to see him frequently, or would it hinder your being a teenager and a member of the student community?

I'm sorry I can't tell you which school to choose, but those decisions are not best made by us. I can assure you that there will be no bonus points for choosing the right school, or anything like that.

Antti wrote, "I also had a question: are the any MIT alumni in Helsinki (yeap, my hometown)? A finnish MIT student I've been emailing with told me he never had an interview, and it would be a shame if I won't get a chance to show what I'm all about."

Unfortunately, we have no Educational Counselors in Finland. We will know that when you apply, so you won't be "penalized" or anything like that. In place of an interview, why don't you get an extra letter of recommendation from a non-teacher who knows you well? That could be a good substitute.

MITmom wrote (re: this post), "Congratulations to the entire US team, but especially the 3 who will be attending MIT! (that's 3 out of only 4 seniors, btw) Ben, do you know how many members total of the class of 2009 will have participated in one of the int'l olympiads?"

In addition to the US students, I'd guess maybe one-to-three dozen international students have participated in one of the I*Os, but that's just a guess. We normally don't tally that number, and I'd have to dig in our archives to do the actual count.

Also, I got a series of somewhat similar questions, many of which were from international students. Sumpi wrote, "please give me some idea bout getting into MIT…i am from India,do i need to get a good scoring in SAT exams….thanks" Andani wrote, "If I've got to compete with people in other countries, what would you recommend that I do to increase my chances of getting into mit. Especicially being an African." charly wrote, "plz im a guy from liberia,W/Africa.im so intrested in ur school after hearing from a friend.whats is the possibility of getting in there next academic sectio." Mahsa wrote, "Hello dear sir or madam I want to ask a question Can we register now for MIT 2008 class?? I'm waiting for your forward" Omar wrote, "I would you like to know what are the addmisson requriments for an international student who is graduating in 2006 from an american school in Cairo,Egypt. Thank you" Nikita asked, "I would like to know what you look for in an international student and things that can make us stan apart from the rest.Please give me the necessary details for admissions in fall 2007.I am awaiting your reply." Matthew wrote, "I just wanted to know whether u can give some tips on pursuing a successful admission procedure."

These are some very broad questions, but they are many of the questions which this blog was designed to answer. How do I apply to MIT? How can I get admitted to MIT? I promise that over the next few months, I'll break these questions down and give you as much insight as possible. I do encourage you to read this blog's archives, as well as everything on MyMIT. I'll also open this up to the readers/commenters: what advice would you give to someone just getting started applying to college/MIT?

Nicole wrote, "What is the admissions process? That's kind of a broad question huh? What I mean is, how many of you see our applications? Does it go through one person, or all of you? Either way with the thousands of applications you recieve it must be a very long process."

Ah, a broad but good question… this will be the topic of many of my blog entries over the next six months. But the good thing about having been blogging for more than a year is I can steal some content that I wrote last year. So, I'll repost that to tide you over, and I promise much more information soon:

There's a pretty big stack of folders on my dining room table. Just how does the reading process work, you ask? I'll take the folders one at a time. First, I read the application components. I try to understand who you are, where you're coming from, what motivates you, what you've accomplished, what you hope to accomplish. Then, after carefully thinking about everything you've told us, and everything your teachers, counselor, and interviewer have told us, it is my job to summarize your application on the previously mentioned E-3 card. I really take my job seriously and give each and every one of you the consideration that you deserve. All of this reading and summarizing takes about 30 minutes. Usually this process will be repeated by a second reader. Finally, in a few weeks, that E-3 card will go to the entire Admissions Committee to make a decision on (more on this part of the process later).

In a nutshell, here's how selection works. We've spent a month reading and crafting great summaries of your applications, and now we take those summaries and work from them. We do selection in subcommittees, usually of three people[…] Each subcommittee will take each case in random order, read aloud the summary, check out the coursework and grades, and then have a discussion about that applicant. Things are by consensus — we have everyone on the subcommittee agree what the right action (admit, defer, deny) is. Because we have a clear idea of what we are looking for in MIT students (if you've come to an information session or read MyMIT, you know what I mean), we can usually reach consensus after a bit of discussion without needing to resort to a formal "vote." In the very rare occasion where we can't reach consensus, we put the application back in the stack for another subcommittee to decide on. Then we take the next case and repeat the above, iterated over all of the different subcommittees, which are intentionally randomized each half day or so.

Anonymous wrote, "hi,i think u're cool.please i want to find out about mit online scholarship program.thanks for the info."

Hi anon, unfortunately, I don't know what you mean by the "MIT online scholarship program." However, you can find out more about MIT financial aid (including scholarship) at http://web.mit.edu/finaid and you can find out more about OpenCourseWare, our free and open online educational resource at http://ocw.mit.edu.

Elizabeth wrote (re: this entry), "what about taking a 'gap year' in between years of MIT? The idea of taking a gap year intrigues me (I have always wanted to hike the appalachian trail), but as a 2009er I think it's a little too late for me to start planning one."

I've known people who have taken some time off, but I don't know how it works logistically. You'll want to talk with your advisor when you arrive, as well as the financial aid office to see how those issues are impacted.

Enhao wrote, "I am very excited about applying to MIT, so I check the online application everyday, but it's still not there. Some of the other schools have even sent me their applications. I really want to get a good head start in the application process. Could you tell me about the admission process of MIT and if possible how soon I can get my hands on a MIT application. I look forward to your response."

If you have registered for the MyMIT portal (you can do so here), you should receive a paper application in a couple weeks. Also by registering for MyMIT, you will gain access to the online application. Also, you can view a PDF paper application on the MyMIT site. I hope that helps!

Serge asked, "If I have a third recommendation from a college professor, does it have to be on MIT's official recommendation form? Or can it just be a letter?

It can just be a letter. That's the way we normally see such recommendations.

Mikhail asked, "Matt, if I have a necessary third recommendation, can it be on a third official recommendation form? Alternatively, can it be just a letter? Which is better or preferred? Matt, also: I took a course over the summer that was taught by a graduate student. Is it true that a recommendation from her, being only a graduate student, is frowned upon?"

As I noted above, most third recommendations I see are letters, and that is fine. And, who told you letters from graduate students are frowned upon? We want letters from those who know you well, not letters from famous people. The letters are judged based on the quality of the content, not the quality of the recommender.

Go wrote, "What is the best method to tell my passions for attending MIT (Fall 2006)? I heard admissions office is not happy to receive an optional letter or material, is it true? Somehow, I want to tell a strong passion that I cannot express on application materials. Could you please give me these answers?"

We find that most people's passions do come out in the context of their application. We will accept additional materials beyond the application, though. I'll try to do a separate entry on additional materials sometime soon, but I can tell you that we will accept additional letters or materials if you think they are necessary.

Megan wrote, "Sorry this is off topic, but I was wondering if MIT has spring admission (for undergrads).Thanks. ;)"

Not off topic at all. For freshman admission, we only admit students to begin in the fall term. For transfer admission, we will admit students for the fall term or for the spring term. You can learn more about the transfer admissions process here.

Bart wrote, "In all seriousness, Matt, I have a question for your next omnibus: what was the breakdown of SAT scores for applicants (not admitted applicants) last year– what was the mean, median, and interquartile range for verbal and math separately and also together?"

I'm sorry, I don't have this handy, but I'll see what I can come up with by the time of the next Omnibus, which I hope to do in about two weeks.

zlatana wrote, "where can i find the answers of some of my questions; for instance- 1. How many are the minimum points for each of the requested tests in order to be accepted to study matehmatics, physics or astronomy at your university?"

Unlike many countries' universities, MIT (and most private US universities) does not have minimum scores or minimum grades for being admitted. Also, you should know that MIT (and, again, many US universities) does not admit students to a particular department, but rather will admit you to the entire university; after your freshman year, you can choose any major you like.

That being said, to give you a little bit of a sense of things, the middle 50% score range of students admitted to the Class of 2009 were:

SAT I Verbal [690, 770]
SAT I Math [740, 800]

Nehalita wrote, "Thx for answering my question. [I have alot of new questions for you!] You mentioned that as long as we are "within range" (as regard to SAT/SAT2 scores) then we are even with the top scorers. What range is this? And what SAT2 subjects do most people submit? Do people who submit science SAT2s have an advantage over someone who submits, say, Spanish? If we were to take more than the required amount of SAT2s and don't do well on it, do we have to tell MIT about those scores? Is there a way that MIT can find out about an AP score that we don't write about on the application? What's the average number of APs that admitted students have taken?"

There's no one guideline as far as what would put you within range, but one method I will often state is that of your (assuming for the moment you take the SAT I instead of the ACT, but we honestly have no preference between ACT and SAT) required 5 SAT parts scored out of 800 (SAT I Math, SAT I Verbal, SAT II Math, SAT II Science, and a third SAT II of your choosing), we hope that of your best scores in each category, many of those best scores will be in the 700s. That would be one way to get a little bit of a sense; another would be to examine the Middle 50% statistics quoted in the previous answer. But we have no minimum scores, and have admitted people with relatively "lower" scores. Much more goes into an admissions decision besides just scores.

For SAT IIs, if you are applying this year, you must submit one math test, one science test, and a third SAT II of your choice. If you have taken more than three SAT IIs, we will see all of the scores (once you tell the College Board to send them to us), and use the three scores that will help you most. We do not care which math SAT II you submit, which science SAT II you submit, or which additional tests you take.

AP scores are reported to us in various ways. If you have a bad score, you may be better off reporting it and explaining it than trying to hide it. We have never calculated, as far as I know, the average number of AP classes/tests that our applicants/admits have taken. I think that number wouldn't tell us as much about our students as it would their schools and the success of the AP program nationally. There is no "right" or "expected" number of APs you should take. If your school offers AP calculus, we hope you'll take that, and if your school offers some AP sciences, we hope you'll take one. Generally, though, as long as you're challenging yourself, it doesn't matter exactly how many APs you are taking.

sg wrote, "Exactly how important is taking an SAT II science test? I had been planning to take math, but not science. Compared to other subjects, my high school is a bit weak in science, and the preparation I'd need to take the test wouldn't fit well into my schedule. This is really nagging at me, since it's a "requirement"–not just something good to have. If I have a (good) SAT I score and three (hopefully good) SAT II scores, but none in science, how much does that hurt me?"

It is a requirement for all students to submit a science SAT II. There's no way around it. For early action, you can take tests up until the November test date; I recommend you register. Remember that test scores are just one of many parts of the application, and that we're not making decisions based on test scores.

Anonymous wrote, "Dear Mr. McGann, I finally figured out why Horchata is so tasty. It tastes exactly like the leftover milk post-consumption of the breakfast cereal "Cinnamon Toast Crunch." Amazing."

Mmmm… you're right. Now I really want to drink some horchata. It is available at Anna's Taqueria in the MIT Student Center, among other places.

Jeremy wrote (in response to this entry), "Oh shoot, that's me!!!! Wow, it's so disconcerting to see pictures of yourself, especially like this. Thanks for posting me on your awesome blog, Matt. I didn't make it to CPW so I look forward to stopping by your office sometime in the fall. P.S. You wouldn't by any chance remember my application, would you? just wondering…"

Hi Jeremy! Definitely swing by when you get here. I didn't read your application, but I may have reviewed it at some point in the process.

Iddoshe wrote, "I hope you have an awesome time in Asia! I came across this blog after I registered for MyMIT and I really appreciate all the time the admissions officers and others put into the blogs. I met you in Phoenix at the Intel International Science and Engineering Fair, and since then, I've become interested in MIT. My brother was admitted to the class of '08, but declined the offer. He really loved Cambridge, and I can't wait to visit myself."

Thanks for the shout out. If you find yourself in Cambridge, definitely stop by!

Sara asked, "Do mind if blog-readers stop by to say hello? …it'd be cool to give you a hi-five or something."

Sara did stop by Admissions and say hi, which was nice. That invitation is open to all of you as well: if you're on campus and we're available, feel free to stop by.

Nelson wrote (re: this entry), "Whoa, Dilbert was an MIT grad? How did I not know this? I was pretty sure I'd read enough Dilbert I should have known that! Where is this revealed?"

I don't know in which particular strip this is noted, but Scott Adams states it clearly on the Dilbert FAQ:

Dilbert's company has no name. It's intentionally unclear what they do for a living, but Dilbert has a degree in Electrical Engineering from MIT.

MIT Alum asked, "Matt, did you see "Tommy Lee goes to College" last night? Do you have any opinions on it?"

I did not see it. Is it worth setting some time aside to watch? I must admit I'm not a huge Tommy Lee fan, though it does seem like an interesting fish-out-of-water story. I did, however, watch "So You Think You Can Dance" — a show that I think Sam and Mitra would enjoy.
17 responses to "August Questions Omnibus 1"