Let me tell you, flying home during the summer is much less painful than flying home during the winter. This is actually the first time I've flown in the summer since I came to college in 2007. My only experiences with airplanes in the last 2 years have involved delays, cold, snow, and angry angry passengers. Now, there was no cold, no snow, and slightly fewer angry passengers, but a slight delay. All things considered, though, it was a pleasant experience, littered with naps and tasty food. The flight experience was capped off with retrieving my checked bag off the carousel and, to my delight, it was the first one out! My parents and I left the airport, drove to my grandma's house a few miles away, and spent some time visiting with her there.
Hi grandma! (She reads this, you all should say hi too, she's a nice lady! You'd like her.)
After that it was an hour long car ride back home for dinner at McMenamins. If you're from Oregon and eat anywhere but McMenamins when you get back from college, you're doing it wrong. I had a double Wilbur with double cheese and double bacon, two apple ciders, tater tots, and an extra order of fries. Yum. No pictures though, it wasn't on my plate long enough to photograph.
After dinner we finally made it to our actual house. After a rather vigorous greeting by the dogs I unpacked some clothes and flopped on the couch. There's not a lot like flopping on the couch at home after a semester at MIT, something I didn't get to do last summer.
I went to bed early and woke up early, to weather like this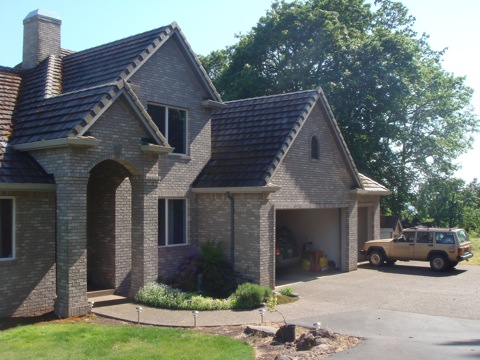 People in Boston will never understand what weather in Oregon is like. It's just as sunny, only not as hot, no humidity, and a pleasant trickle of breeze (MIT is also known as the windiest campus IN THE WORLD!)
This summer I've decided to work at home, working outside for my dad. No, I'm not working for Google, Apple, Microsoft, Facebook, iRobot, or any of those other "MIT summer job" places, I've decided to take a hit to my resume and spend what is likely to be my last summer at home. This isn't to say I won't be working though, it's just not mental or technical. It's physical labor of the purest variety. I'll be building fence, trimming trees up to 20′, painting and caulking the exterior of our house, mowing fields, and generally being tired and sore. Honestly, after so much MIT, I'm really looking forward to this. Here's a picture of my new best friend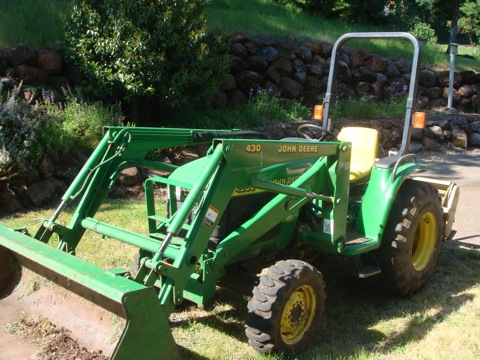 I've already gotten a head start on the only "technical" task I have this summer, GPS mapping our property and identifying trees.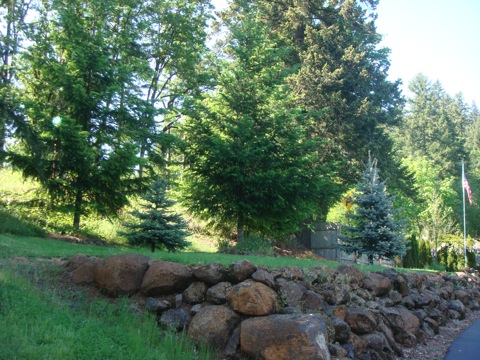 My dad wants a layered view of our property and locations/types of all our trees. In what is an unprecedented cooperative effort between my Garmin GPS, Excel, Notepad, SolidWorks, Photoshop, and Adobe Acrobat, I think I've come up with a method of mapping everything. The final product will be a multi-layered PDF. I've slapped together a quick demo of a rough cut. The satelite overlay isn't there yet, nor are most of the trees, but the perimeter of the property is mapped, as well as a few of the trees (the ones pictured above actually).
I've taken bunches of pictures of home since I've been here and have enjoyed exploring drawers and basement areas that I haven't seen in years. In one drawer was a copy of our newspaper from when Obama was elected. I lol'd. Check out this headline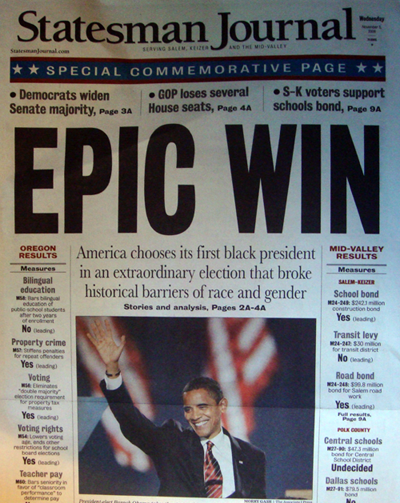 You only wish your newspaper was as cool as mine.
My desk is all set up with the gadgets I've brought home from college. Unfortunately, I left the cords for my HDD in Boston, so I've got the data but no way of accessing it.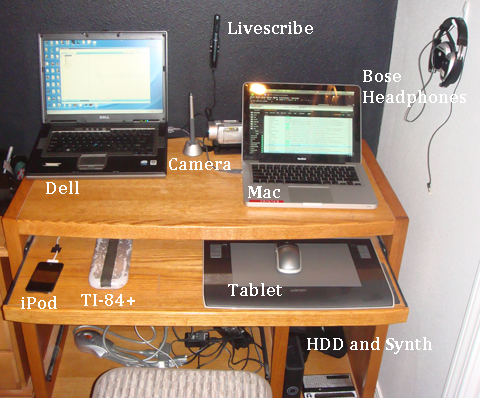 So that's me. I'm all settled and ready for a tough summer of hard (but enjoyable) work. I start Tuesday. Hope you all enjoy your summers as well!
37 responses to "Back Home"