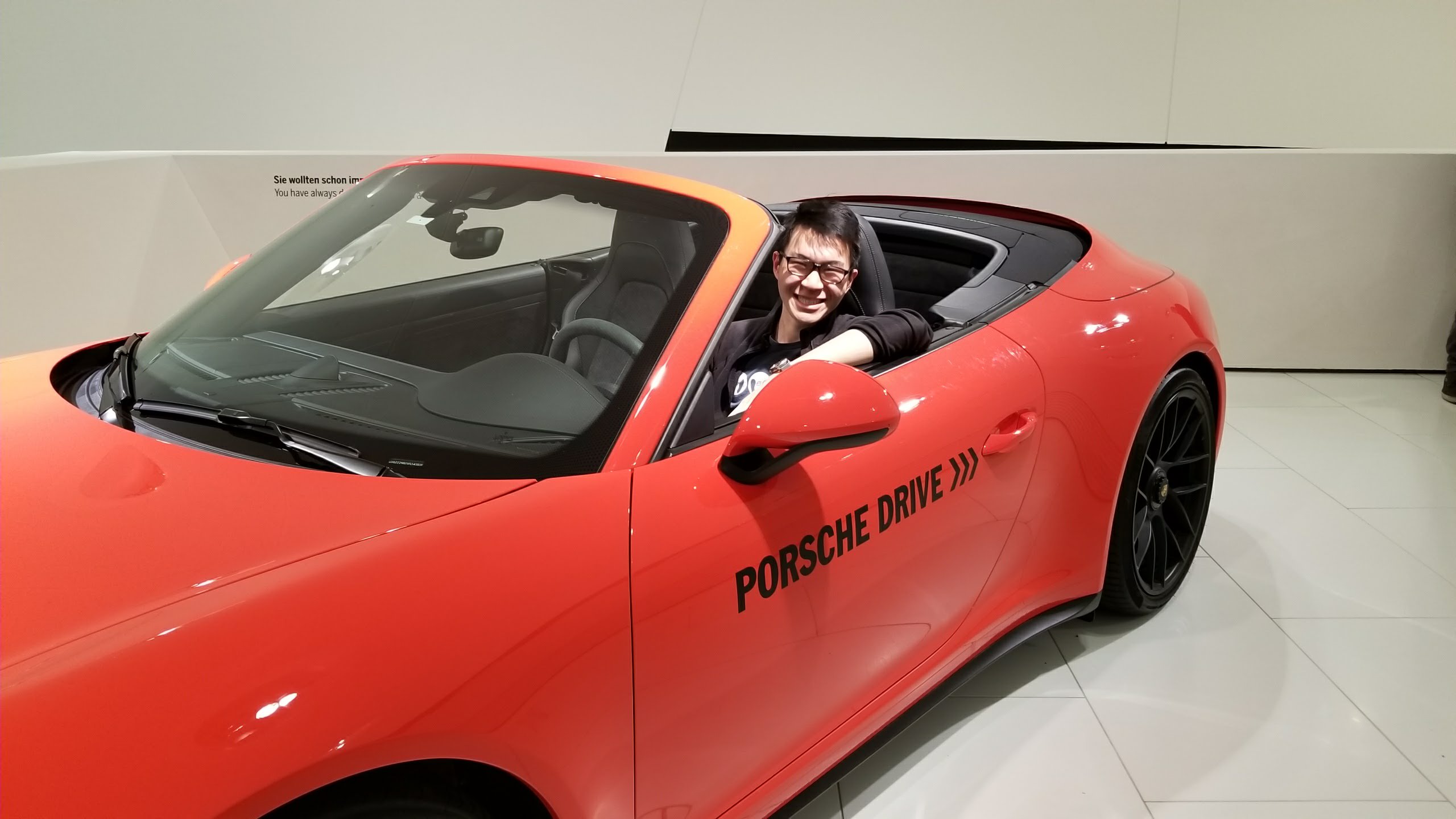 Kevin C. '17 (pictured above at the Porsche Museum) is now a grad student in the Aerospace Controls Lab. He was the electrical systems lead of the MIT Formula SAE team as an undergrad. What follows is a post Kevin wrote about his awesome experience traveling to Europe with the team! You can learn more about the current team at fsae.mit.edu
---
While many people travel to western Europe to see cultural or historic sites, my friends and I traveled to Europe for a different sort of attraction: single seat electric race cars.
Over six days, in three countries, we met with Formula SAE – SAE stands for Society of Automotive Engineers – teams from five different universities. We saw some of the best student-built formula cars in the world.
FSAE is an international, collegiate-level design competition that challenges teams of students to build and race open wheel formula cars. MIT's team designs and builds an electric car for the US competition in Lincoln, NE each June. I've worked on five of our cars so far and witnessed our car place second last year.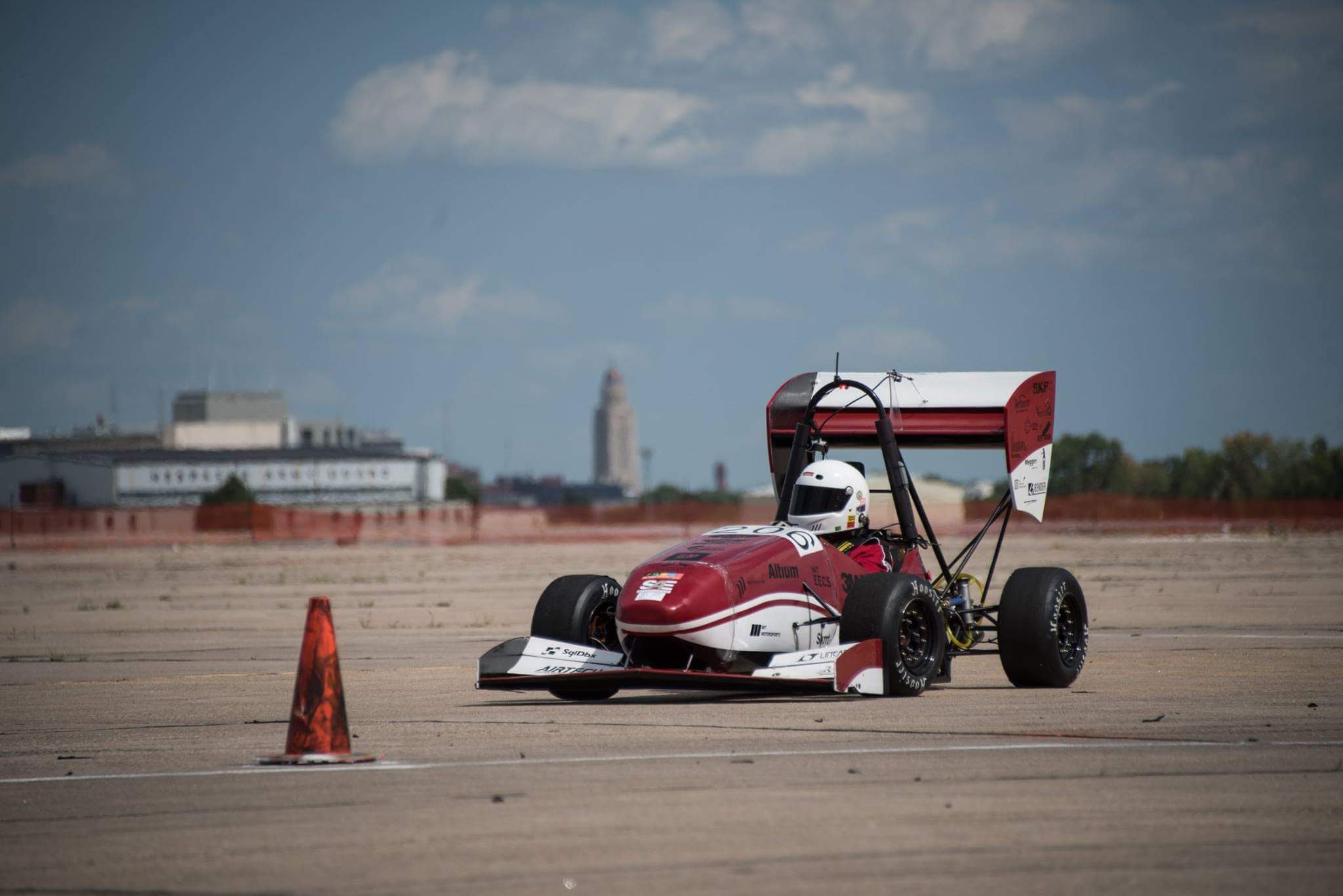 MIT's car at Lincoln, NE in June 2017. Captain Luis Mora in the driver's seat. Photo credit: Penn Electric Racing
In racing, development never stops. There is always something you can do better next year. In Europe, where the electric category of the competition is four years older and the cars more advanced, the performance of the fastest cars reflects years and years of continuous improvement. While our team can only dream about carbon fiber monocoques, four-wheel drive systems with in-hub motors, and semi-active suspensions, these technologies are common place in the competition hosted in Germany. The car from ETH Zurich does 0-60 mph in 1.5 seconds. The Delft University of Technology's car can corner at 3 G's of acceleration. There's even a new autonomous competition for European teams.
Our team's five-person delegation was eager to learn not only the technical details of what made these cars so insane, but also how the racecar experience differs between teams in different countries. While I could wax poetic for days about all the engineering candy we saw on these cars (anybody who has met me can vouch for this, sorry) I'll share the sweetest parts here.
Team Organization and Sponsorship
MIT's team consists of about 40 undergrad students from all years who are pursuing their degrees while somehow squeezing in time between problem sets to build an entire racecar. Most of the teams we visited had about 30 "full-time" members, students taking a year off from their studies to focus in excess of 80-100 hours per week on building their racecar. Because these teams have high expectations of their full-time members, admission onto the team is usually granted to only sophomores and older. This stands in stark contrast to our team which welcomed 25 new freshmen this year alone and prides itself on taking in people with little to no experience.
The teams we visited also had very little to no machinery in their own shops. They were almost entirely reliant on manufacturing sponsors to machine parts of their car like wheel uprights and brakes. The University of Stuttgart team that won the electric competition in Germany last year is even based in a shipping container.
Our team, on the other hand, has a huge garage, design space, and CNC shop at the Edgerton Center to play in. We manufacture almost all of our parts in-house, which means our members get valuable experience using machines and learning to design parts for ease of manufacturing. Because we have control over our manufacturing, we can rapidly iterate designs and rebuild a part if it breaks.
Racecar bond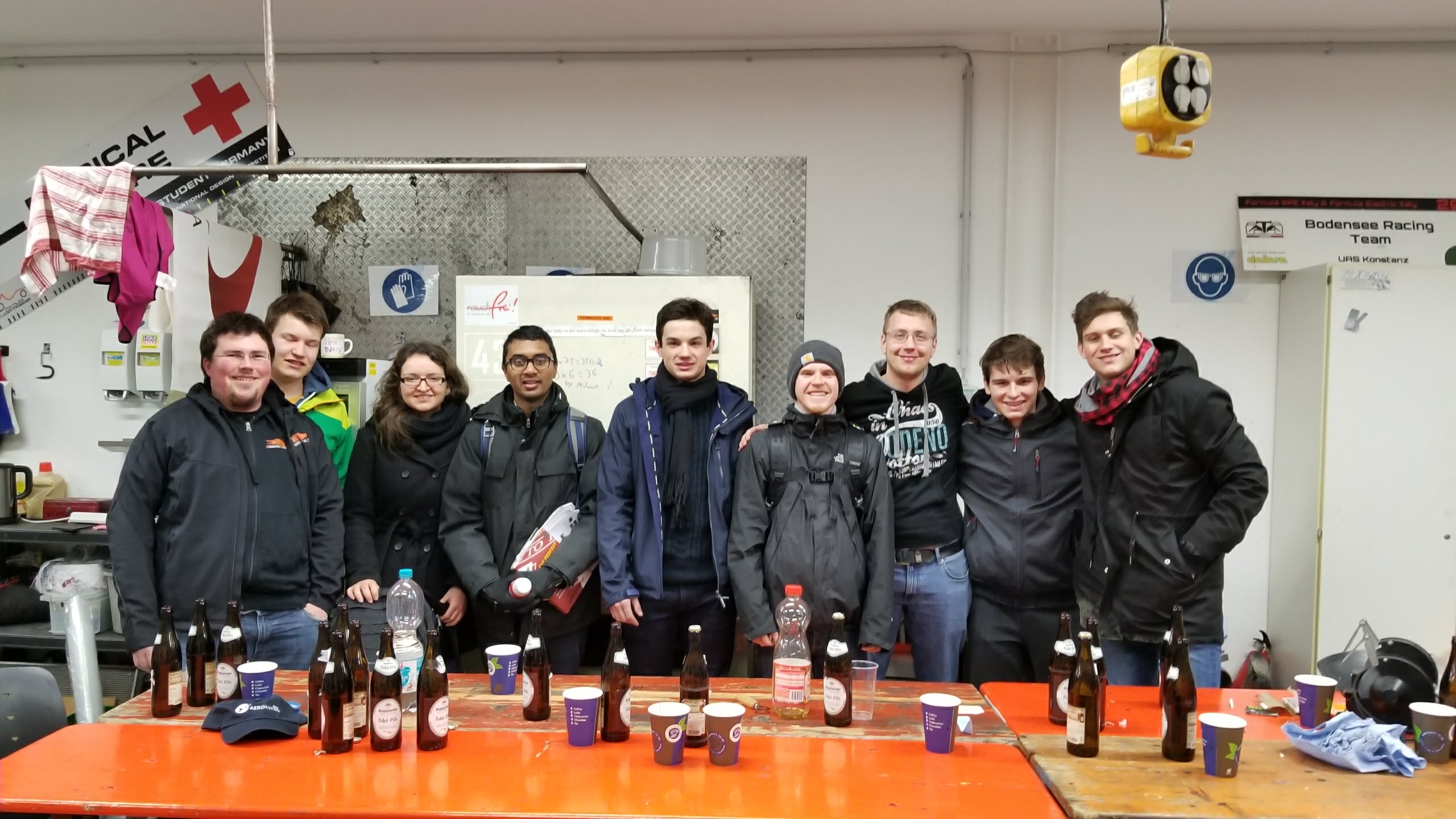 MIT and UAS Konstanz team. Beer vending machine in back. 
One of the most amazing parts of our trip happened almost by accident. We had purchased train tickets to go from Zurich, Switzerland to Stuttgart, Germany without realizing that we would have a layover from 1:00 am to 6:00 am in Konstanz, Germany. Running out of ideas for places to stay warm and out of the 30°F weather for five hours, we cold called one of the members of the FSAE team at UAS Konstanz. Despite having never met us, they happily agreed to host us in their shop and picked us up from the train station. Some of their team members woke up and came back to shop just to meet us! We talked racecar over beers (from their brewery sponsor of course – this is Germany, remember) dispensed from their shop's beer vending machine (there's a culture shock for you) for hours and shared stories of competitions past.
We received a similarly warm welcome at all the schools we visited. It never ceases to amaze me how building racecars develops a special bond between people across the world. Everybody goes through the same joys and struggles and is more than happy to talk to you about them.
Engineering Candy
OK, I couldn't help myself but share some of the more brain-blowing cool things we saw on the trip. Nerd pride.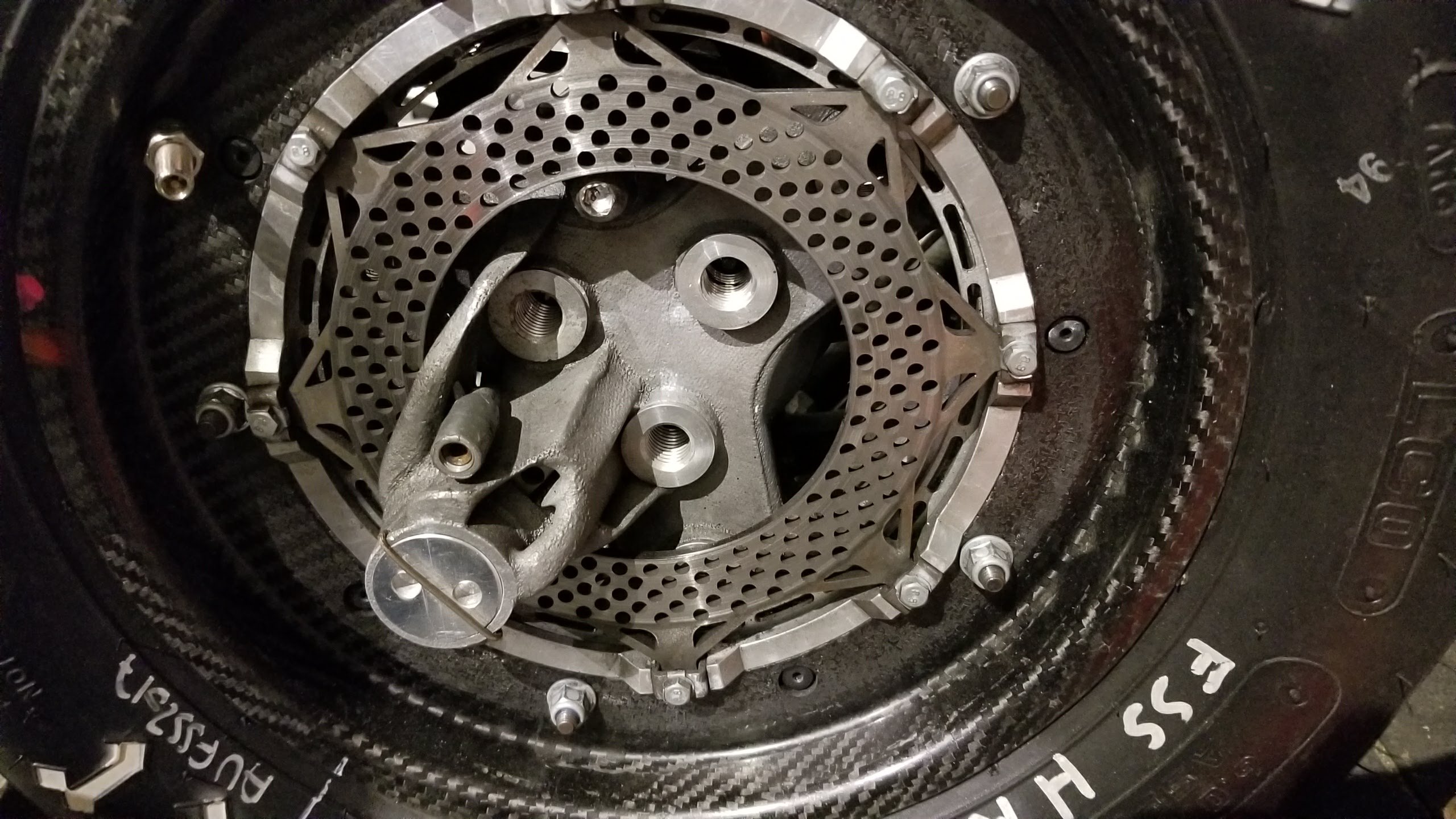 TU Munich has laser sintered aluminum wheel uprights with built in brake calipers. Lasers.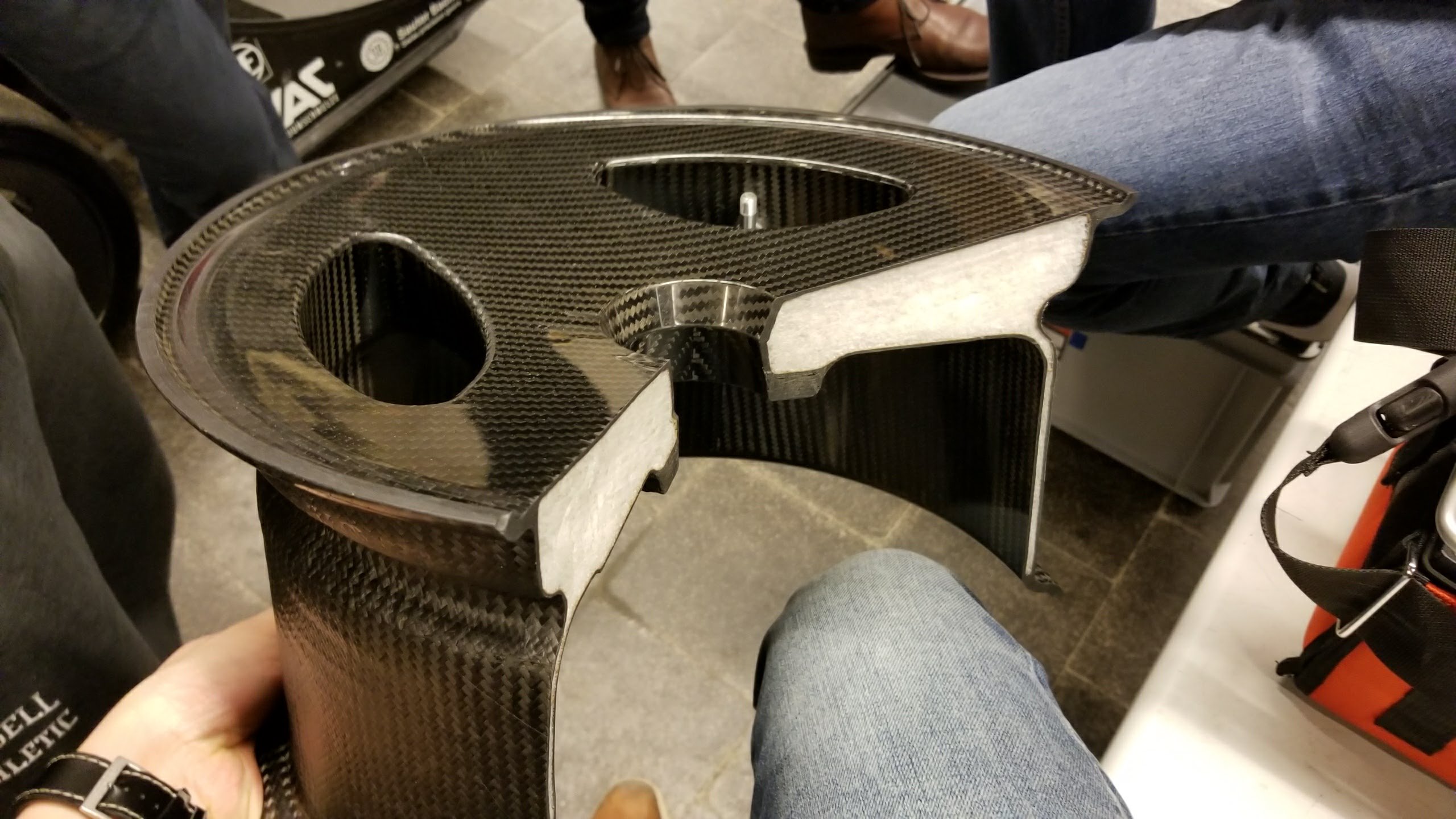 A cutaway of ETH Zurich's one-piece carbon fiber wheels made in house. I'll take four please.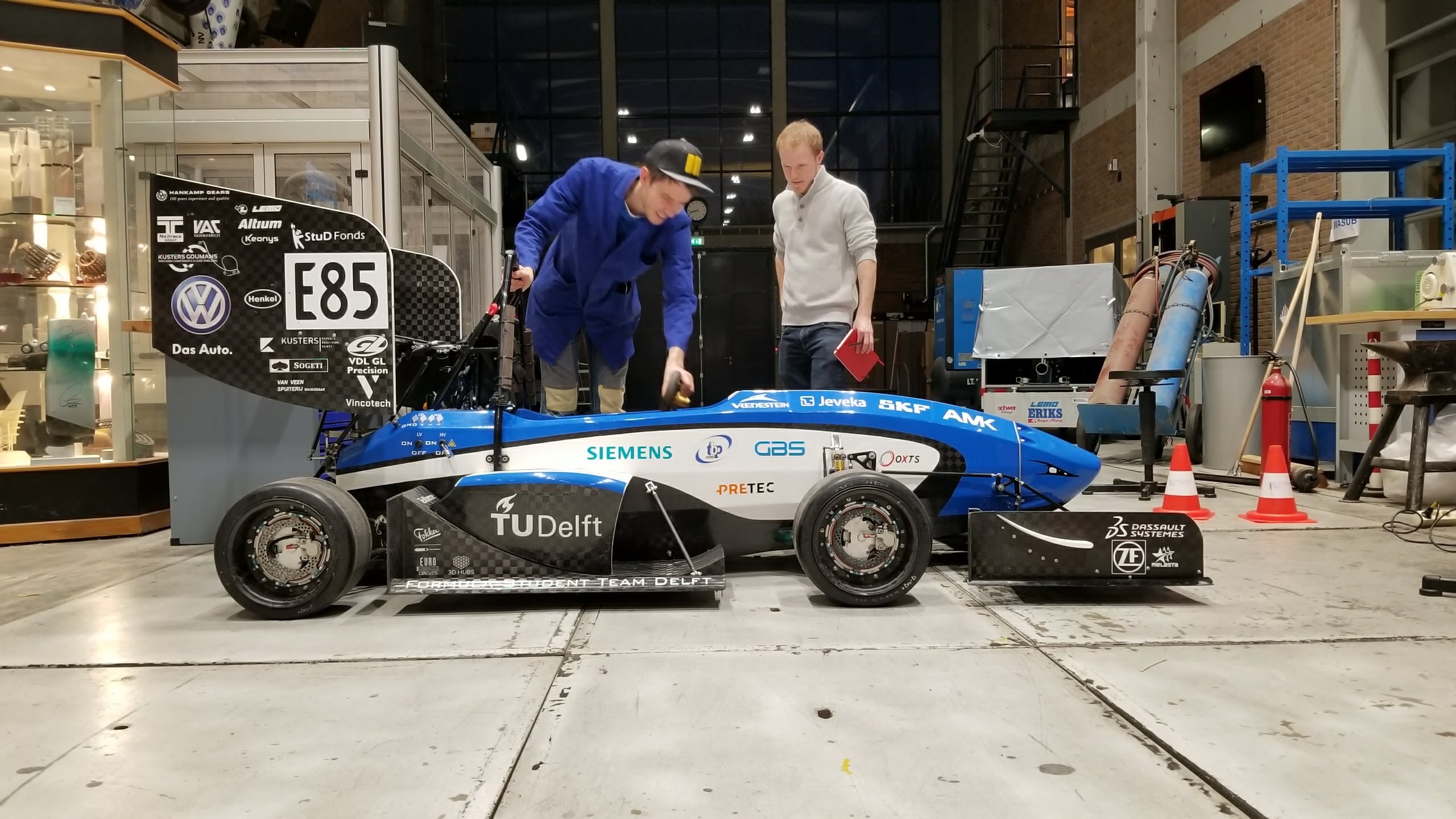 TU Delft's very beautiful car has custom tires. Four of those too please. (The two standing are Jonas Holterman, former chief engineer for the TU Delft team, with MIT Motorsports Chief Engineer Elliot O. '18)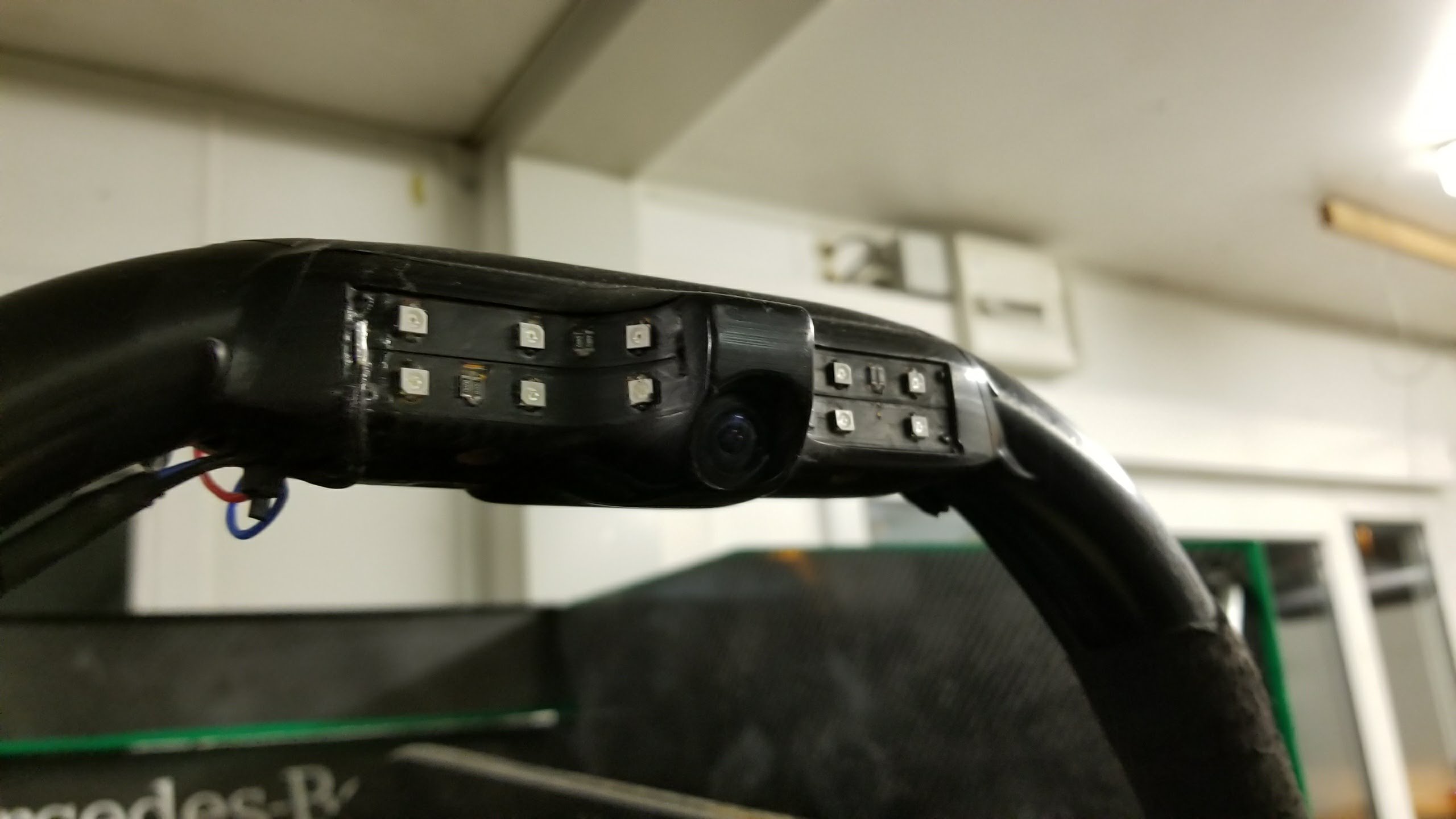 University of Stuttgart's electric car has a custom camera integrated into their roll hoop because it's lighter than a GoPro. This is one of the most extreme examples of weight savings I've seen.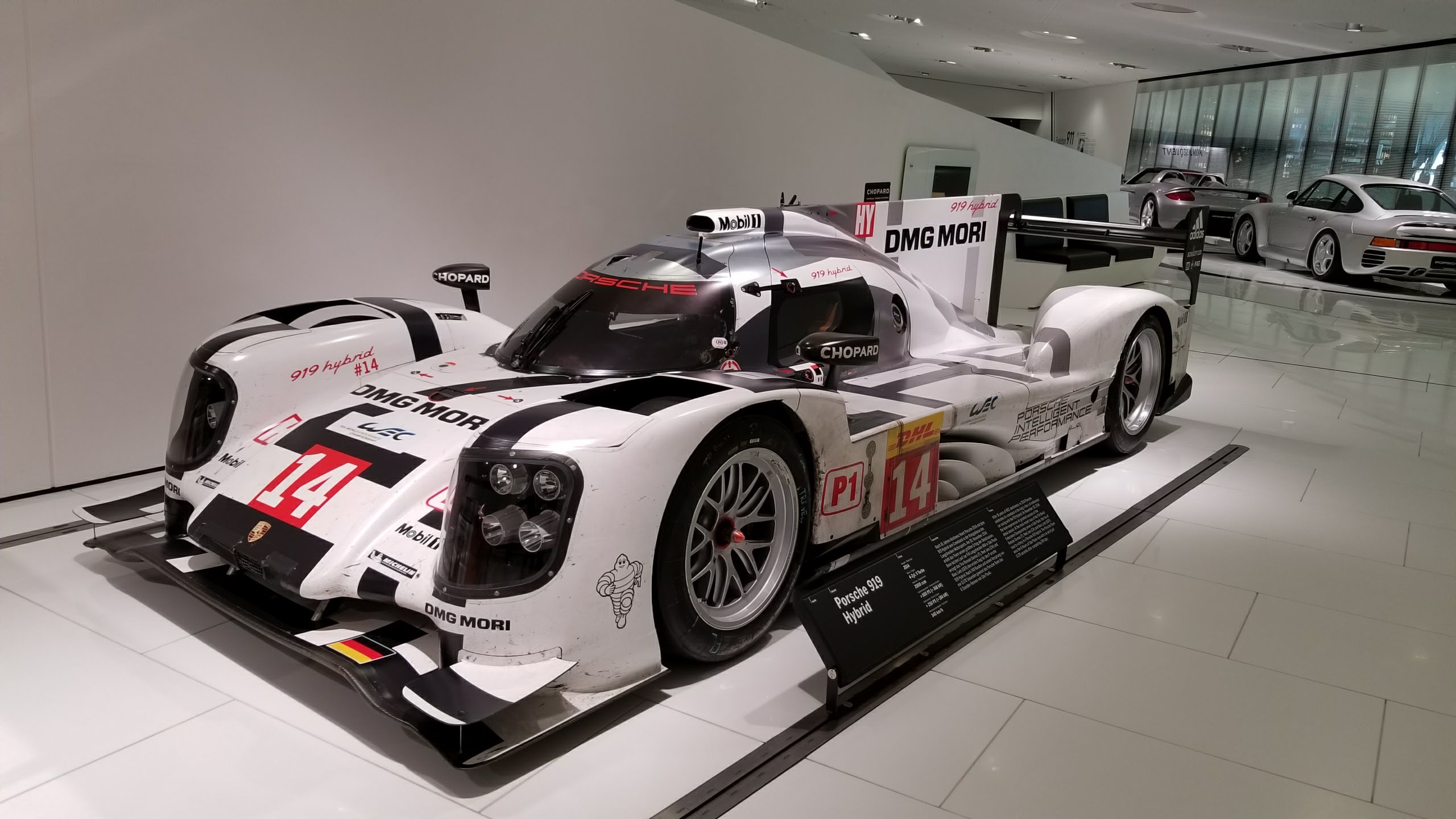 When we weren't looking at FSAE cars, we were looking at other racecars like this Porsche 919 Le Mans car. 
Have you seen 2001: A Space Odyssey? The black monolith in the movie is a mysterious force that guided human evolution from the age of apes to becoming a multi-planetary species. My friends and I joked that the cars we saw on our trip are our team's monolith, ushering us into a new age of racecars. Our learnings will dictate the direction of MIT Motorsports for the next several years. We learned what made these European cars so awesome, but also gained a greater appreciation of our own team's potential.
As a team alum who helped the team get on its feet and walk, I'm excited to see the next generation of the team run.
—————–
Shoutout to FS Team Delft, AMZ Racing, Bodensee Racing, Greenteam, Rennteam, and TU Fast for spending time with us and teaching us so much! Luke, Elliot, Skanda, Nick, and I really appreciated everything.