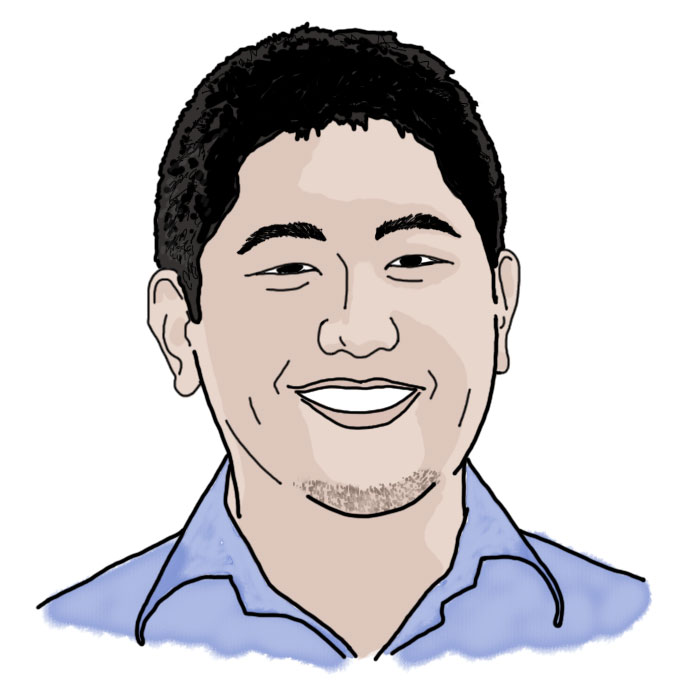 Some thoughts and reflections on this year's admission cycle - particularly for those not admitted.
Probably one of the most linked-to/referred-to posts on this site is Ben Jones' famous "It's More Than A Job" post from March 2006. I've read and re-read it so many times, and it rings true to me every single time (except the statistics in there, of course, have gotten even crazier – e.g., the admit rate is now 9.6% instead of 13%). This post will not be as eloquent as Ben's, but is certainly in the same vein – and is every bit as heartfelt.
A few weeks ago, I had an epiphany of sorts. I finally experienced, in true form, what the term "bleary-eyed" really means. Mind you, I was the type of student that had pulled several all-nighters in high school, and even more at MIT as an undergrad (many for studying/academic reasons, but many more because I was having fun staying up late and just hanging out with friends). When mixing and producing albums for my a cappella group, we pulled week-long mixing sessions where I rotated on 4-5 hours of sleep every 30 hours or so for a week. In other words, I've had my fair share of sleep deprivation and utter exhaustion – but never had I actually experienced, first-hand, being truly "bleary-eyed".
This year marked the first year we went fully "online" in our admissions reading process; that is, nearly all application components were either scanned, downloaded, or somehow transmogrified into electronic PDF format. On the plus side, this meant no more having to lug buckets/backpacks/tote bags/suitcases (yes, suitcases) full of paper folders back and forth from the office to read them. My legs and back have been supremely thankful for that. On the minus side, this meant that in addition to the ~12 hours a day I already spend looking at a computer, I'd be spending even more trying to read tiny essays (I'm lookin at you, word-limit violators!), handwritten recommendations, upside-down transcripts, and more. My eyes have not been thankful for that.
Seventeen-thousand, nine-hundred and nine applications. At least five (often six or seven) rounds of committee review before final admissions decisions are set. Nineteen staff readers.
For many students (admitted or not), that PDF application gets seen by many, many eyes, from the time it gets its first review until the last committee deliberation. We read about your family life and your upbringing. We learn about your proudest moments and how you overcame your downfalls. We talk about what it must be like for you to live your everyday life, and how much your teachers and guidance counselors (and interviewers, for those that had them) love you and can't stop raving about you. And sometimes – as hard as we often try not to, because we know the reality that less than 1 out of every 10 will be admitted – we get attached.
We make that leap from reading words on a page and seeing cold numbers on a screen to getting attached to you as a person. We start giving you nicknames, imagining you on campus, and hypothesizing where you'll live and who you'll hang out with. (We sometimes even consider matchmaking, and then decide that's way too creepy.)
But anyways, back to the original point of this story. It was on this day, just a couple weeks ago, after having been in committee for 4 days straight, with another 7 days of committee ahead (no – no breaks for weekends) that I got home, laid down in bed, and tears just started to flow.
They weren't tears of sadness, or happiness (at first). My eyes were just exhausted. I was exhausted. My eyes burned, cried out in pain. As I closed them, I thought back upon the months of January and February, and how I'd spent nearly every single day staring at a computer screen, reading or discussing one applicant or another. Hundreds upon thousands of lives and stories…
The tears then turned to sadness – sadness that many of my favorites would not get admitted, and for all the work and effort that was put into the admissions process, we'd be able to say "yes" to so few. Sleep was no relief – I tossed and turned all night, as vivid dreams of applicants and admissions decisions continued to flow through my head as my subconscious recounted the days passed and worried about the days to come. "Did we admit that kid? What happened to that other person? Did he make it through committee? I hope there's room for her…"
The next morning, I woke up, and rubbed my encrusted eyes. Put on my glasses, and – blink, blink – the world was still blurry. I could hardly see straight, and my eyes were still sore. Several more blinks, and my vision wouldn't come into focus. I then realized, truly, what being bleary-eyed meant. I washed my face, let my eyes wake up, and still tired, headed off to work for another day, another week of committee. Rinse and repeat, so went the days – wake up, committee, dinner, email, (attempted) sleep.
I knew there would be joy for some, but for many more, there would be heartache. There would be times I'd take a step back, and just reflect upon how everything seemed so utterly ridiculous. For so many of the students we weren't admitting, was there anything wrong with them? Could they have done anything better or differently? No. That was the cold, hard truth. But there simply wasn't enough room in the class. They were all amazing in their own ways, but we had to make unbelievably tough choices.
I tell this story not out of angst or in hopes of pity; I tell it to share my personal feelings, and to let you know that the decisions we make are never easy nor flippant; saying "no" is never fun. That said, this doesn't change the news you received. I can't (and don't) expect any of this to change how you feel about it. But I do hope it gives you some insight into what it's like for us on the other side.
Whether you were admitted or not, or still on the waitlist, I just want to say thank you. You've allowed us to read about you, care about you, and get to know you – almost as if I've been able to sit with you in your home and hear a snapshot of your life story. Many times, my friends, family (and even I myself) ask why I do this job – the long hours, the nonstop reading, the endless heartache – and I tell them that in the end, it's worth it and I love it. I love getting to read every story, learn about every person, and feel as though I've traveled around the world without having left the comfort of my own home.
So many of you have poured so much of yourselves, your time, and your energy into the application and the process, and I want you to know that regardless of the outcome, none of that goes to waste. We are all better for having read and heard your stories. So again, I thank you and applaud you all.
With love,
Mikey
77 responses to "Bleary-eyed"