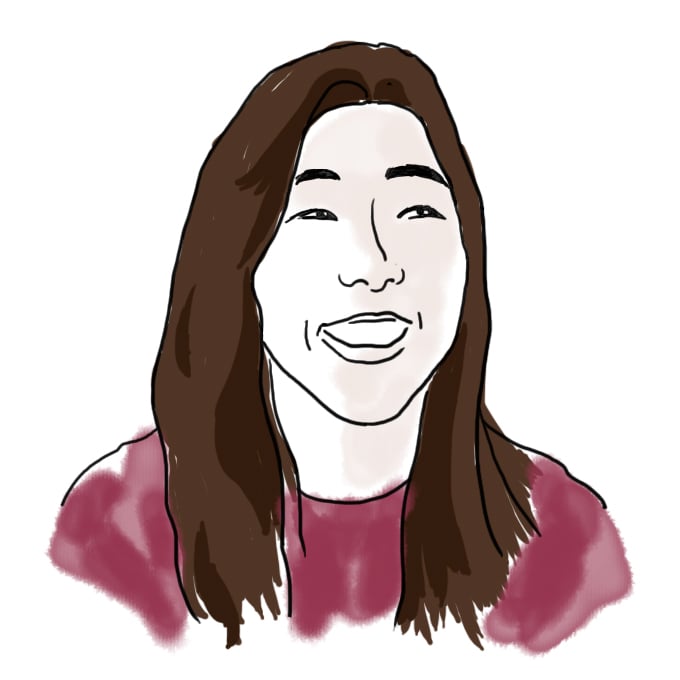 Suggestions for second semester seniors: don't take either for an answer.
Around the world, college students are going on hunger strike in his memory.
Sorry it's been a while since I've had anything substantial to say; finals hit a few weeks ago, after which I flew home immediately and completely lost all control of any higher brain function. I've spent the last two weeks hooked up to a machine with my tongue hanging out of my mouth. By a machine, I mean my television. Oh, the movies I've missed since I've been at school.. I watched Say Anything for the first time and have decided a better course of action for my life would be to leave MIT and follow John Cusack around until he holds up a boombox outside of my window.
(It's only my first paragraph, and I've already given my mom about five heart attacks! Sorry, Mom.)
So your applications are already in; you've already compressed your life into four lines on a piece of paper and sent it out with your heart to a bunch of strangers. A little scary, isn't it? But you're a second semester senior! It's widely advertised as the best time of your high school career, much like being a first semester MIT freshman on pass/no record is flippantly thrown around whenever work is mentioned. "I have a fourteen-page paper on the development on 16th century wart-elimination creams due tomorrow." "Eh, you're a second-semester senior/first semester MIT freshman on pass/no record." "You're right! Want to go to the museum instead and check out the hot docents?"
The one thing I would say to this is be careful; it is so, so easy to burn out.
You're closing the door on everything you've known so far, but it's just the beginning of the rest of your life. I know that when I sent in my apps last year I kept thinking that this was it, my journey was almost over. And when I was accepted, it was the prize, it was the end of the road that I'd been working towards for so long. I'll be the first to admit that I lost sight of that amazing education I was really working for, and while it's perfectly acceptable – even expected, at 18 years old – for me to have no idea what I'm doing with my life, I'm having to take a lot of time to figure out where I really want to end up. I'm actively seeking out the multitude of opportunities that are available to me as a MIT student and it's unbelievable and strange and amazing, but if I could start this part of my life over I'd have started much earlier.
You've all already turned in your applications. And yes, you will be accepted to college, and yes, you should celebrate your awesomeness for the rest of your life. But don't let that inhibit you from recognizing this is a big step, not a finish line, in your life (and especially don't let it inhibit your schoolwork!). Because eventually, you're going to get to go to that college, and you're going to get to (not HAVE to!) kick up a storm again and change some lives, your own especially, so if you treat this like the end, it WILL be the end for you.
(Okay, I didn't mean to sound like I was going to come to your house and punch you in the face if you don't listen to me, but you get what I mean, right? I was trying to use parallel structure.. perhaps the key word here is "trying"..)
Or you could look at it another way. Ben wrote a post about "The Match" that got a lot of you talking about how to judge whether or not you're suited for MIT, and vice versa. If you haven't read it yet, here's another chance, because it covers a lot of bases and a lot of the attributes aren't simply starting a chapter of Treehuggers United or winning the European Young Scientist award. That's not to say that some people are born to go to MIT, but high school has always been so much of trying to be something you're not, from just putting on too much makeup to joining a club to enhance your applications. So maybe instead of using it as an excuse to sleep through your classes, look at your second-semester senior status as a break from all that. Learn how to watercolor. Test the levels of bacteria on dropped food to find out whether the ten second rule is actually valid. Start a band. Wear purple sweats. Come to school in the purple sweats your aunt bought you because she forgot you're past puberty. You're leaving this place soon enough, anyway, right? Might as well make your mark!
I'm writing (and trying to decide if I can make the hurdle over the guy sleeping in the aisle seat with his mouth open to go to the restroom) from some 30,000 feet over Wyoming as I'm flying back to MIT for IAP, during which I'll be training to be an EMT. It starts tomorrow, so you'll definitely hear from me again soon.
By the way – I've noticed a distinct lack of questions over the past few entries. Bring the questions back. Them other bloggers don't know how to act.
20 responses to "Burn Out or Fade Away"