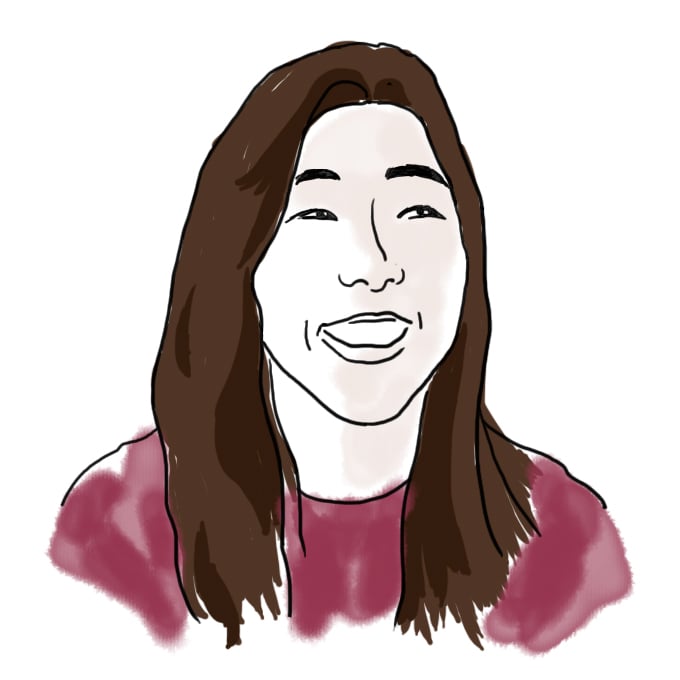 "The dot product is the solution to all the problems of the universe. Even the Federal Budget."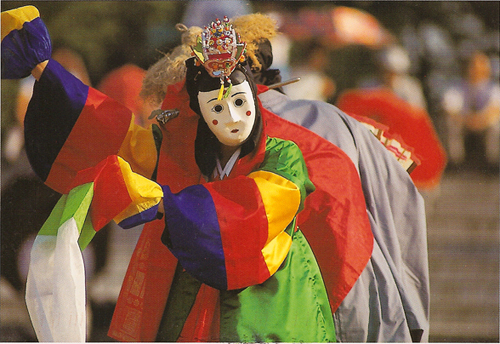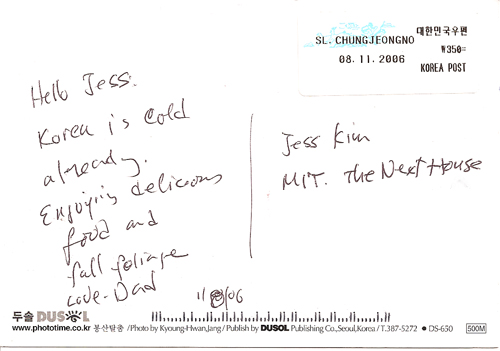 I got this postcard from my dad a few weeks ago. It's funny how when you leave for college, you kind of forget that life continues to happen in that world where you just left. I just got this message out of the blue – I had no idea that my dad went to Korea (and from there, to Singapore and Cambodia). I like to think that my parents were actually secret agents before my sister and I were born, and now they're just picking their lives back up where they left off. Next up – my mom goes on a mission to HAWAII! (She said she was taking my grandparents, but I know that's her cover story. I'm so on to them.)
I've always been one of those people who keeps track of funny quotes. Two years ago when I was in South Caicos for a research program I made a three-page quote list that included such gems as, "Can I use your conditioner for my face?", "I cook with MY Nalgene!", and "So the conch goes, 'Oh s***. I'm out of oxygen, and I've crapped on my head.'" (That last one is a personal favorite, from my professor's lecture on conch anatomy.)
So the other day when my 5.112 (Chemistry) professor was discussing hydrogen power, I made sure to take note when he said "I've never been to Iceland, but I do believe it would be one of my favorite countries." (Iceland's percent hydrogen power of total power, apparently, is the highest in the world.) "And the bus doors, you know how they open like this?.." He then proceeded to go to the board and draw bus doors that split in the middle. "You have the water molecule with the OH bonds…" (At this point he draws a water molecule with the two hydrogens on one door and the oxygen on the other) "…so that when the bus doors open…it splits! Demonstrating how your bus is powered!"
Patrick the Irish calculated that if we're spending about $45,000 for tuition per year, each lecture is something like $104. If each lecture is 55 minutes long, this means that I spent around $12 to hear my professor discuss Icelandic bus doors. My parents would be thrilled.*
Other rich gems from my classes (all are split into lectures, big talks by your professor, and recitations, small sessions by your TA):
"Now we have a concentration cell. It sounds like a good place to study for an exam. That's not what it is."
(on someone's research paper from the early 1900s about VSEPR theory) "They've subtracted his signature. Probably so that no one could use his credit card."
"You can't just send an ion through a galvanic cell. Because otherwise, I could put a little charge on myself and run through a wire. Eric –> Eric+ + e-."
"Now we're going to move into drawing VSEPR structures. I was considering using red and blue chalk and give everybody those 3-d glasses.."
"You may want to work it out by another method, but that's not correct…"
"Son of an ellyptic paraboloid!"
"I am probably not telling you the truth.. but this is not the first time."
Next week is Thanksgiving, which means that some of the dining halls (as well as a few fraternities) have been having special Thanksgiving buffet dinners. I am a huge fan of food, Thanksgiving food especially (while you may think this is strange because I'm a vegetarian, I have never met cranberry sauce that I wasn't immediately friends with), so I took this opportunity to drag all my friends to different dinners across campus. My friend Christana couldn't stop laughing when she saw my plate(s). Just because I'm small and Asian doesn't mean I can't eat!
(Okay, I didn't really finish everything, but I enjoyed everything so thoroughly that I almost couldn't walk after. I need to get into serious eating shape for next week.)
Thanksgiving also means that a lot of people are going home, some are staying here, and a few weirdos (like yours truly) are having their parents fly out here, and then going to visit their relatives in New York, where there will invariably be large amounts of cheek-pinching and eating more than enough Korean food to compensate for several months of college dining. To say that I'm excited would be a gross understatement. I'm so excited I can't even study!
Especially since my parents are taking time off from their secret lives of fighting crime to see me.
*From: [email protected]
Subject: Re: Review Your Current MIT Student Account Statement
Date: November 16, 2006 12:16:46 AM EST
To: [email protected], [email protected], [email protected]
Jess, thank you for spending our money. Love Dad
31 responses to "Conditioner For My Face"