Hackers don't waste any time hacking CPW this year. It's the first day and already some strange things are appearing around campus.
Have you ever been walking down the hall and caught a whiff of rotting flesh? Maybe heard the sounds of a shuffling creature behind you, limping and dragging his right foot? Have you ever been standing quietly, uneasy, and heard a barely audible groan from right over your left shoulder? Students at MIT realize that a zombie invasion is a serious threat, one that shouldn't be taken lightly. MIT, although likely concerned about our safety, doesn't see the zombies as a threat, forcing hackers to help protect the students. While traveling down the hall in building 16 you will see something that looks like this.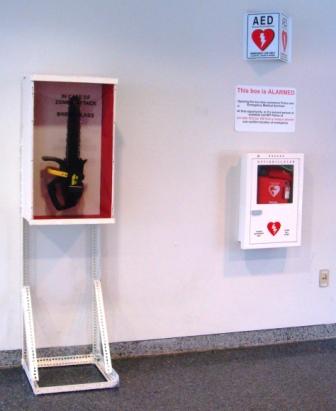 Upon closer inspection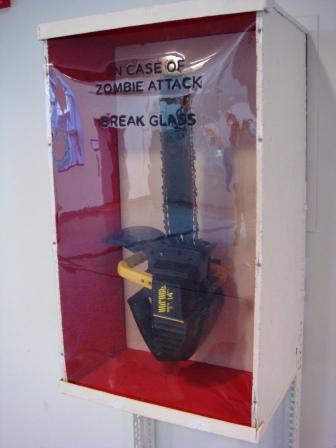 Finally, we can rest easy, knowing that if ever we are threatened by the undead, we have a convenient and easily accessible form of defense. Some are oblivious to the threat and are confused by the need for a chainsaw in a box. They will be the first to go come the zompocalypse.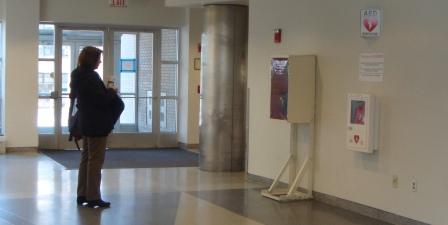 Seeing this got me thinking . . . why would there be a chainsaw in building 16? Sure, it's heavily trafficked, but wouldn't it make more sense to have the chainsaw in building 46, the Brain and Cognitive sciences building? I headed over there.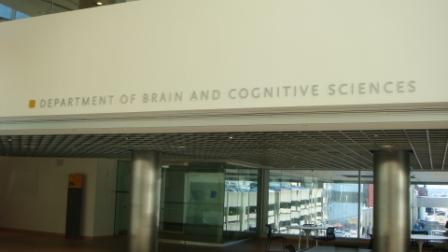 Sure enough, sitting in the lobby . . .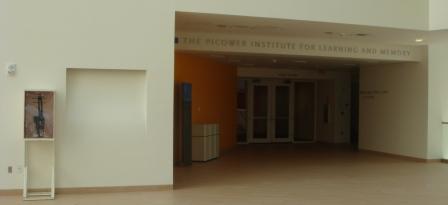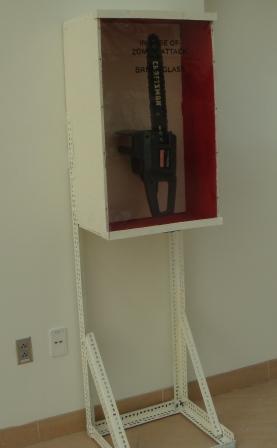 Students of MIT and CPW prefrosh, I am happy to announce that, in case of zombie invasion, we will have a chance at survival. If we are forced to take action, grab the nearest chainsaw and head for the small dome, we'll fend them off and wait for rescue. Are you with me???
26 responses to "CPW 2008: The Hack Edition"