Hello party people!
I know. November 1 is looming and you are probably feeling like Gary here: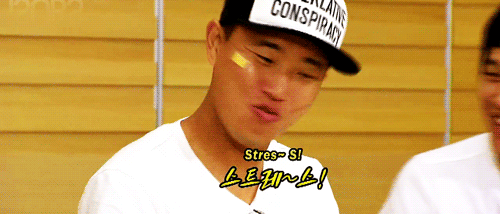 As admissions counselor on duty today, I've been helping answer your calls and want you to know that you aren't alone! Lots of students have the same questions you do, so I'm listing the most common questions we're getting below. I will be monitoring the blog through the deadline, so you can ask here as well!
Early Action applications should be submitted by 11:59pm Eastern Time on November 1.
Your school/teachers may submit their materials after the deadline. We are much more flexible and understanding with teachers and schools. Your recommendations do not need to be in our office by November 1. They can arrive and be processed well after this date and you will still be fine.
Please note that materials only need to be "sent" to MIT, not "processed," by the Nov. 1 deadline. Please allow 10-14 days for the processing of all submitted materials. Items are not posted directly to your MyMIT account from Naviance or the ApplyWithUs site. Materials requested through ApplyWithUs but sent to MIT through Naviance, fax or mail will not appear as submitted on the ApplyWithUs site. Check your MyMIT account to follow the progress of your application. Again, please allow 10-14 business days for processing of all materials at this busy time.
Interview reports are still coming in. If your interview was conducted and you want to let us know, you can submit an Interview Conducted Form in MyMIT so we know to follow up with your interviewer.
If you've decided you need more time to submit your application components and would like to apply RA, email us to let us know. Make sure your MIT ID is in the email.
Slideroom portfolios need to be submitted by the November 1 deadline. Like your other recommendations, it is okay if the recommendation is processed after the first.
Once you submit your application, you will not be able to go back to make changes to Part 1 or 2.
Don't forget to take some time to relax after the 1st, and have a Happy Halloween tonight!