Hello, dear RA applicants!
It's almost winter break and you are trying to finish up all your applications when you'd rather be hanging out.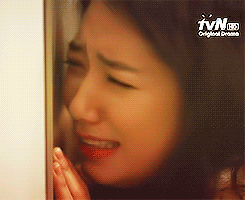 We understand and want this process to be as painless as possible!
Here are the most important things to keep in mind as you wrap your MIT application:
Regular Action applications should be submitted by 11:59pm Eastern Time on January 1.
*NEW* If you are having trouble submitting Part 2, please go to the bottom of each page of the document, select save and continue through the entire document and resubmit. We find this fixes most submission problems.
Your school/teachers may submit their materials after the deadline. We are much more flexible and understanding with teachers and schools. Your recommendations do not need to be in our office by January 1. They can arrive and be processed well after this date and you will still be fine.
Please note that materials only need to be "sent" to MIT, not "processed," by the January 1 deadline. Please allow 10-14 days for the processing of all submitted materials. Items are not posted directly to your MyMIT account from Naviance or the ApplyWithUs site. Materials requested through ApplyWithUs but sent to MIT through Naviance, fax or mail will not appear as submitted on the ApplyWithUs site. Check your MyMIT account to follow the progress of your application (You must submit Part 1 to enable tracking). Again, please allow 10-14 business days for processing of all materials at this busy time.
Interview reports are still coming in. If your interview was conducted 2 or more weeks ago and you want to let us know, you can submit an Interview Conducted Form in MyMIT so we know to follow up with your interviewer. If you have not had an interview, please note that the deadline for scheduling an interview has passed.
Slideroom portfolios need to be submitted by the January 1 deadline. Like your other recommendations, it is okay if the recommendation is processed after the first.
Once you submit your application, you will not be able to go back to make changes to Part 1 or 2.
The last test date for RA applications is the January test date. Any tests taken after January will not reach us in time to review with your application. If you do not have a full set of scores, your application will still be reviewed in a holistic manner.
Our office will be closed December 24th through the 28th. You can email us or post questions to this blog. Note that because of the holiday, responses may be delayed. I will check this blog periodically through the week, and will be with you on the 31st most of the day.
January 2, 2017 update: We have been experiencing some technical issues with submitting Part 2. Don't panic. You can still submit your application. Having a technical issue will not disqualify your app to us in anyway. Email us and we will help you figure out what is wrong. Thank you so much for joining this crazy application ride with us!
SaveSave
SaveSave
SaveSave
SaveSave
SaveSave
SaveSave
SaveSave