Dear Applicants,
Each year at this time, I feel an overflowing amount of gratitude toward you – yes, you! – for applying. I love learning about your lives and how your individual stories have brought you to this point. I admire your tenacity and your resilience through classes and the struggles you face in life.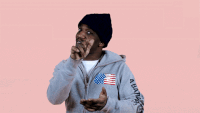 Some of you may be tempted to think that your time and your story have been wasted if you do not receive an affirmative decision tomorrow.
Please fight those thoughts. A decision is not a measurement of your worth. A decision does not validate or invalidate your life or experiences. A decision is not a culminating experience or the end of the world (though it may feel like it tomorrow).
I'd like you to think of it as an invitation. For some, it will be an invitation to see how MIT can play a further role in your story. For others, it will be an invitation to explore other options, and, like a puzzle, figure out how you can find what you like about MIT in other places, or how best to showcase your light to the world in new and different ways than you may be thinking right now.
I am so excited for your futures and look forward to reading about your achievements.
All my best, always,
Latasha