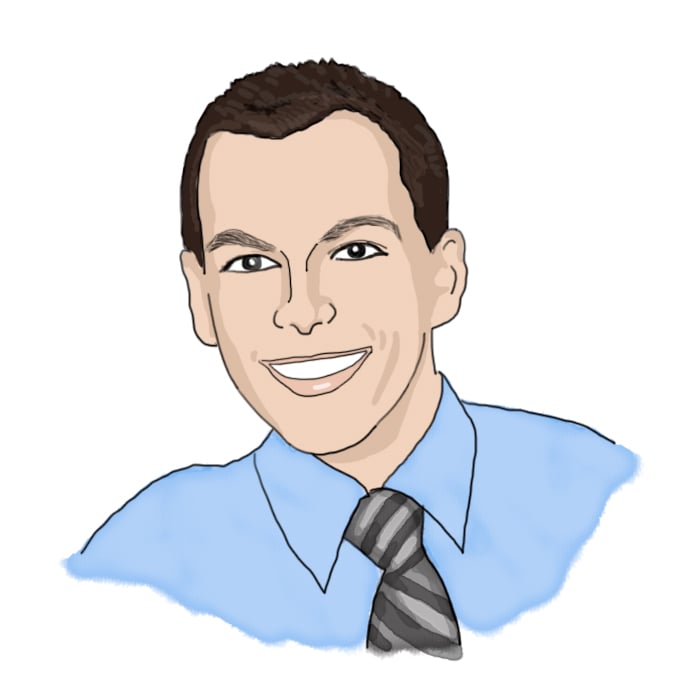 Early Action versus Regular Action

by Snively '11
Use this link when you get to the end of the post, you'll understand.
*Update as of 2015: Early action is available to both domestic and international students.
Each time we write a blog entry we have to pick a label for it. This label helps sort our entries into the different categories you see at the top of the site. I decided this afternoon that I wanted to write about Early Action and Regular Action (EA and RA) since we'd been getting a lot of questions lately. Lo and behold, while looking for a category, I noticed that one of my options was "Early Action Versus Regular Action" which happened to be the exact title of my post. Hm, go figure, I guess that's the label I should pick. I've also tagged this as "Q&A" because I'd like to answer your questions. My goal is for this to be the one-stop-shop for all EA questions you may have, let's see if I can do this.
What is "Early Action"?
According to this admissions site:
If you have taken all the required standardized tests on or by the November test date and postmark all of the application materials by November 1, you may ask that we review your application and notify you of admission by mid-December.
Can anybody apply EA?
Almost. Only domestic students can apply early. International students need to apply RA. The reasoning behind this is that the international applicant competition is so intense that it really is important to read all of those applications at the same time and compare them side by side.
Why would I apply early?
There are a lot of motivations people have for applying early. Some people do it because MIT is their number one choice college and they are really anxious to fill out the application, get it sent in, and find out if they made it in. Others feel that applying early is a great way to show the admissions office that you're willing to take the extra effort to get everything done early and apply, thereby proving you want to go there more than anywhere else and they should let you in. Some apply early to help space out their applications, getting the MIT application done early so they can focus on other applications later.
Besides due dates, is there a difference between the EA application and the RA application?
No, the application for early action is exactly the same as the application for regular action. The application will be coming out near the end of July.
Is there an advantage to applying early?
No, not really. Other than the fact that if you are deferred you get a second chance, there isn't an advantage to applying early. If anything it could hurt you because you've got a bunch of kids that likely have MIT as their first choice and all of them are probably quite brilliant. EA applicants are more self-selective, but you'll never get in early if you don't apply, so go for it!
So, this is "Early Decision," right?
Wrong. Early Decision, different than Early Action, is not offered at MIT. Schools that have Early Decision programs require enrollment upon early acceptance. MIT, with its EA program, doesn't require you to enroll if you are accepted. You have until May, just like all of the RA people, to decide whether you want to come or not. Again, there is no obligation to attend if you are accepted early, you just have more time to decide if you want to attend.
Can I apply to more than one school early?
It varies from school to school. Oftentimes you'll only be able to apply to one school early decision so if you're applying early decision somewhere it will be against their policy to apply to MIT early as well. However, several schools offering early action will allow you to apply to multiple schools. For example, you can apply to both CalTech and MIT under their EA programs with no problems.
Do I still have to pay the application fee?
Yes.
What about financial aid? Does this affect it at all?
Nope. Your financial aid stuff is all figured out at the same time as everybody else, no worries.
What are the possible outcomes from EA?
You can either be accepted, deferred, or not admitted from EA. Accepted means that you officially have a spot at MIT if you want it and you have to choose whether to attend or not by May 1st. Not admitted means that, unfortunately, you won't be attending MIT. You cannot reapply for RA after having been denied EA. Deferred means that your application is kept and re-reviewed for RA. The admissions office feels that you were a strong enough candidate to avoid non-admission so they throw you in the pool of RA applicants. During the RA round your application is treated exactly the same as the RA applicants, essentially giving you another chance at admission. Many people who are deferred choose to send in additional letters of recommendation (really, only send in one-ish, and make sure it contributes something NEW to your application, not same old same old), write letters to the admissions office keeping them updated with important updates in their lives (again, maybe only one-ish of these letters), and generally doing anything they can to get more comfortable with MIT. Don't go and perform a tap-dance routine for admissions. While you'll get polite applause, they'll laugh at you once you leave. Seriously, they're human, and you'll look ridiculous, so don't go insane otherwise you'll get talked about over coffee.
Getting deferred is NOT a polite rejection. Many many many people are deferred and get in later, MIT can't afford to accept everybody EA so they accept more RA. While only 30% of the final class may be accepted EA, more than 30% of the class is made up of EA applicants.
What happens if I get in early?
In a word, awesomeness. Results are published online so you could, if you're like me, go online and check to see if you were admitted (then proceed to spend the day flipping out). If you're the more self-controlled type you could wait for the the official letter in the mail.
I'm sorry, did I say letter? I meant TUBE!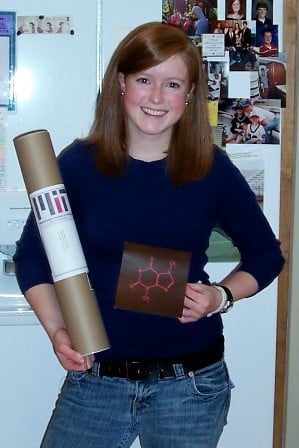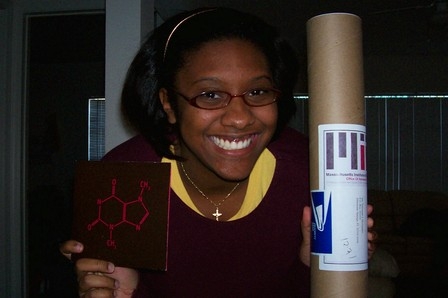 EA admitted students (just EA, sorry RA, more incentive to apply early) get a tube in the mail that congratulates them on their acceptance. Inside the tube is the acceptance letter, the acceptance certificate, a poster, a coupon to The Coop, confetti, and other neat goodies. MIT is awesome and is one of the only (if not the only) colleges that gives early admitted students a tube instead of just a big envelope. Funnily enough, Newsweek just discovered this phenomenon and is frantically trying to get pictures of the tube for their Kaplan College Guide so EA admits everywhere are scrambling to get high res pictures of their tubes submitted. Keep on clicking everybody, they're due tonight!
After you get your tube a bunch of new stuff appears on your myMIT account (go sign up for a myMIT account right now) including a very addicting guestbook that all of the admitted students get to sign. This helps you meet your future classmates before you've even hit campus. I spent way too many hours looking at this guestbook.
Over the coming months you will receive nice holiday cards and phone calls from MIT wishing you well and making you feel special. Plus, and this is a big plus, your college search is potentially over even before your other applications are due. Let me tell you, this is VERY nice.
Great, I'm convinced, when is everything due?
October 20 Last day to contact your interviewer and set up an interview
November 1 Last day to have an interview
November 1 Postmark deadline for Early Action application
November Last month to take standardized tests for Early Action application
Mid-December Early Action applicants notified of admission decision
February 15 Receipt deadline for all Financial Aid materials
April 1 All applicants notified of financial aid package
May 1 Postmark deadline for enrollment decision of accepted students (Early Action and Regular Action)
Snively, thank you so much for all of this useful information about early action. I will refer to it often and will thank whatever deity (or deities or lack thereof) I believe in everyday because you published this post. Is there anything I can do for you in return? Anything at all, baked goods, music, my firstborn child?
Tell you what, you keep the firstborn child. If you feel so inclined, I would gladly accept the following:
a) Any type of baked good
b) Techno music
c) A shoulder massage
d) A black Spider Spud
e) A rare, retired, mint-condition, Ben Jones autographed business card
I have more questions!
That's ok, either ask in the comments or e-mail me at snively [at] mit [dot] edu and I'll update this post with answers.
I like turtles
Alright, you're a great. . . zombie.
43 responses to "Early Action versus Regular Action"