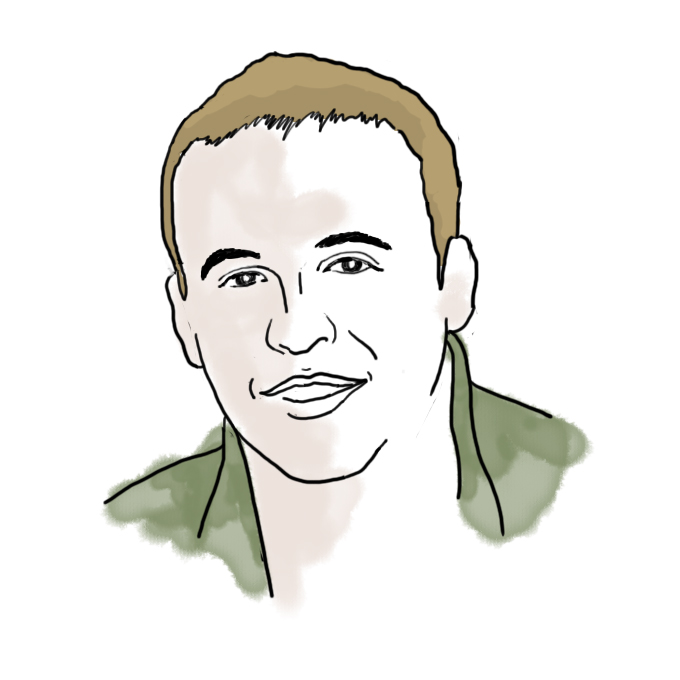 For those whose applications have been interrupted by disasters and disruptions

by Chris Peterson SM '13
providing what information and comfort we can
As the November 1 Early Action deadline approaches, we have been receiving many emails from understandably anxious applicants whose applications, educations, and most importantly lives have been interrupted by a litany of disasters and/or disruptions: fires, blackouts, strikes, typhoons, and civil unrest around the globe, just to name a few.
This is, alas, not new: as I blogged last year in the wake of Hurricane Michael domestically (and other catastrophes abroad), these kind of events happen, and, with accelerating climate change, widening income inequality, and other factors, they are happening more frequently, and with greater severity, and they are all interrelated. More on that in a minute.
I am writing this blog post to remind applicants that last year we published an FAQ regarding our policies and practices in these cases. The main takeaway is that everyone here wants to make sure our application process is as fair as possible, and we'll do what we can to accommodate you during dire circumstances.
Specifically, you should know that:
You should focus on taking care of yourself, your family, your community, and your safety.⁠01

As Stu once <a href="https://mitadmissions.org/blogs/entry/turning-the-tide/">wrote</a>, "we want young people to be students and community members first, and applicants second."

You will not be penalized in the application process because of delays caused by major disruptions outside your control.
We try to be as flexible as possible in these situations. When you're able to do so, reach out to us at 617-253-3400 or email us at [email protected] We'll be here to talk to you and figure out a way to make sure we get your application and supporting materials.
If the application fee poses a financial hardship, we'll waive it.
There is no benefit or advantage to applying to MIT Early Action, and you should feel at ease waiting until Regular Action if that allows you to get the rest of your life in order first.
And, most importantly, that we care about you, and our thoughts are with you during this (and all other) difficult time.
---
I want to elaborate my point above about these kinds of events happening more often, with greater severity, and that they are all interrelated. I think it is crucially important⁠02 Not in the admissions process per se. We don't expect you to talk about this in your essays or anything. I'm speaking as an educator here, purely human-to-human. that anyone currently applying to (or attending) college, and thinking about their educational future, have some kind of plan for learning more about this interrelation works.
An important concept from the debates surrounding the idea of the Anthropocene is that there are no solely 'natural' or solely 'humanitarian' disasters: you can't understand the fires and blackouts in California without understanding that an incoherently regulated PG&E deferred infrastructural maintenance for years (while laying off safety workers and awarding millions in bonuses to top executives), and you can't understand the ongoing refugee crisis at and across the United States' southern border without understanding how climate change has negatively impacted the food supply in Guatemala and Honduras. Meanwhile, workers advocating for a better wage may be motivated by the fact that climate change disproportionately impacts low-income communities, which itself is a product of policy decisions regarding how disaster aid is distributed (to say nothing of the policies that regulate the distribution of wealth overall).
The reason I am saying all of this is that a really, really important part of your undergraduate education — at MIT or anywhere else — is going to be choosing how you learn about and engage with this interrelatedness. In her amazing book Retooling: A Historian Confronts Technological Change, MIT Professor Rosalind Williams shows, among other things, how a few specific inventions and innovations from the 1990s, mostly forms of financial and organizational engineering, rolled out of MIT labs to "disrupt" the world, and in doing so also disrupted MIT, because MIT is a part of the same world it is disrupting. Whether you want to or not, there is no way to simply put your head down in college and learn a bunch of stuff so you can succeed in the real world later: your college experience is a part of the real world, and the things you learn (or don't), invent (or don't), and do (or don't) in college affect it.
The good news is that if you come to MIT then there are many faculty, labs, and programs that you can study with who are trying to understand the interrelatedness of these challenges and work at their intersection: the Environmental Solutions Initiative, the Work of the Future group, the new Computing and Society concentration, more or less every class offered by the Science, Technology and Society department, just to name a few off the top of my head.  And, most importantly, you will be surrounded by fellow students who share your motivation to learn how to solve hard problems and make the world less awful.
The reason I'm saying all of this is because of what we have at stake in common. As some of you may have read, I accidentally worked at MIT Admissions for ten years and somehow got old, but I'm not that old; I'm going to spend what I hope are many years yet in the same changing, destabilizing, interrelated world as all of you. And, while sometimes I wish I didn't so fear the struggle for a better world ahead, based on the applications I read and the students I meet, I couldn't ask for better people to struggle with.
On behalf of all of us at the office, I look forward to reading your applications, when and as they come in, and bleary-eyed though we will soon be, because it's more than a job: it's an opportunity and a privilege to encounter the brightest, hardest-working students on the planet, who all hope, in their own way, to make it better.
As Stu once wrote, "we want young people to be students and community members first, and applicants second."⁠

back to text

↑
Not in the admissions process per se. We don't expect you to talk about this in your essays or anything. I'm speaking as an educator here, purely human-to-human.⁠

back to text

↑