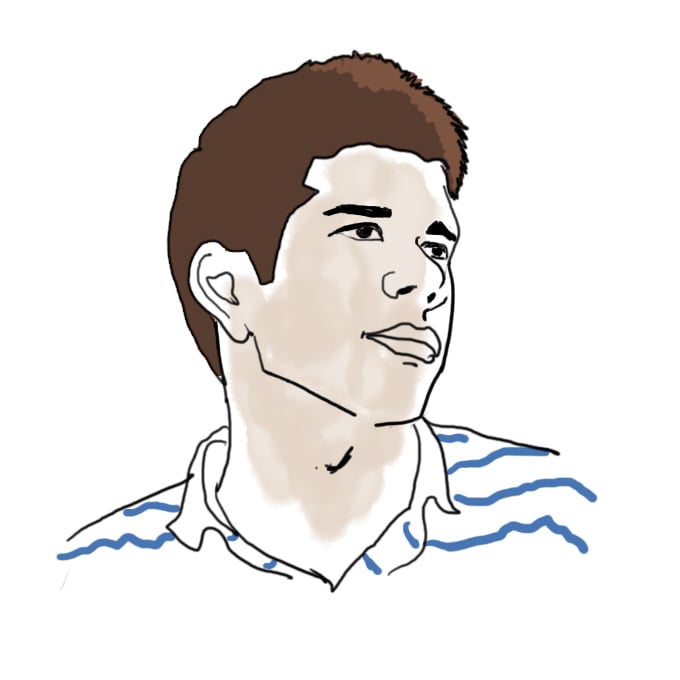 This guest post on LGBT life at MIT comes to us from Cory Hernandez ('14), a political science major and a worker at MIT's Rainbow Lounge. For more information, be sure to check out other posts from regular admissions bloggers, or visit MIT's official site for LGBT issues.
I remember doing the Housing Lottery—reading and watching i3s, visiting dorm websites, trying to remember experiences from CPW. There was a lot of information, yet it was still difficult to make sense of each living group's general culture from all that I knew. And it was especially hard to figure out one thing in particular—how accepting would that group be of my sexual orientation? Barely any groups volunteered the information; but one did, and I knew that one was right for me.
Senior Haus had a line in their i3 that read something like (paraphrased), "We don't care if you're gay, straight, bi…" which instantly sold me. I've lived there for two semesters, and plan on staying for the foreseeable future.
Though it was fairly easy for me, I understand that Senior Haus, and other places that were openly inviting of LGBTQ (lesbian, gay, bisexual, transgender, and queer) people, definitely do not have cultures that everyone is drawn to. Thus, I know of many LGBTQ students who have a lot of difficulty finding a place that is both accepting of who they are and culturally acceptable. Moreover, I know of many straight allies who have difficulty finding a place that is in line with their social and cultural standards.
In order to solve these issues, [email protected], the undergraduate LGBTQ group, started the Living Pink Guide in the early 2000s. It originally began as an opt-in survey of a very few, very simple questions. The last time it was published was in 2005. Seeing that many cultures have changed with the student body, a few undergraduates took on the arduous task to redo the guide, and the survey that yields the results for the guide.
The Living Pink Guide gets at the heart of how accepting a specific living group is towards LGBTQ people. It tells students this by looking at data from the survey's questions like "How would you feel about living in the same living group as someone who identifies as LGBTQ?" and "How often do people in your living group use words such as 'faggot,' 'dyke,' or 'gay' in a joking and/or derogatory manner? Please consider both verbal assaults and comments like 'That's so gay'", among many other questions. Plus, the Guide has comments from respondents regarding their personal experiences with LGBTQ issues in their living groups.
With help from the Residential Life Office (RLO), the Rainbow Lounge (RL) and Student Activities Office (SAO), the Fraternities, Sororities, and Independent Living Groups (FSILG) Office, the Institute Research Office (IRO), [email protected], the Dormitory Council (DormCon), the Interfraternity Council (IFC), Panhellic Association (Panhel), and the Living Group Council (LGC), the survey was completed by over 1300 undergraduates and had responses from all but one living group, including all 12 dorms, 27 fraternities, 6 sororities, and 6 independent living groups.
A couple of really interesting things that the survey included this year that weren't included in years past are the space for an additional affiliation, and the question of LGBTQ identity status and gender identity. With the former, the Guide will not only reflect the attitudes of the students who officially live in a given living group, but also those students who spend a lot of time at another group or are affiliated with said group—for instance, a student who lives at Random Hall but spends a lot of time at pika, an independent living group. This is important because it's not only the people who officially reside in a living group that affect the culture, but also those who spend a lot of time there.
With the latter, by asking for LGBTQ identity status and gender identity, the Guide is able to include overall statistics for the entire student body based on those aforementioned factors. Additionally, it could be intriguing to see how one student's view on a living group's acceptance towards LGBTQ people differs from other students'. For example, it could be the case that a straight student believes that their living group is completely accepting of LGBTQ people, but a student who identifies as LGBTQ in that same group views the group as almost entirely not accepting.
Thus, the Living Pink Guide has been produced to help undergraduate students find the right dorm or FSILG to live at. The survey was made with large contributions by students from [email protected], as well as assistance from the RLO, the RL and the SAO, the FSILG Office, the IRO, DormCon, the IFC, Panhel, and the LGC. The actual Guide itself can be found in print in the Rainbow Lounge (50-005) as well as online. The data were compiled by undergraduate students from [email protected] including Jenna Caldwell ('11) and myself.
2 responses to "Guest Post: Think Pink 2011"