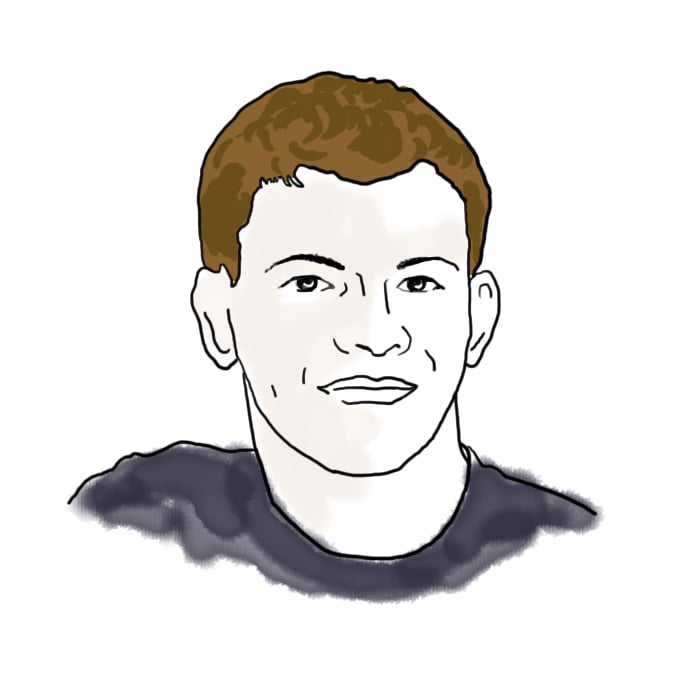 Complete with funny captions. At least, I think they're funny. You be the judge.
Right now, I am sitting and blogging live from Boston's amazing new Apple store on Boylston Street. Although the store's actually less than a mile from my fraternity house (according to GoogleMaps), I got here by a far more circuitous route. Specifically, I started my day by having some delicious dim sum with friends in Chinatown. After gorging ourselves on dumplings, pork funs, and other "heart-touching" delicacies, we wandered around downtown Boston to do a little shopping (which had the added benefit of helping us avoid food coma). I ended up spending quite a bit of time in the downtown Borders (walking away with Ringworld, The Left Hand of Darkness and a few others) before splitting with the group and heading back down Boylston towards Skullhouse.
All was going well – I was nearly to Mass Ave, practically in view of home…and then I got distracted by the giant glass Apple store, which I had never visited, towering three stories above the street. The rest, as they say, is history.
So, here I am, just a few feet away from the giant Apple sign, mooching off the free wireless and free Photoshop to bring you a blog entry about another set of weekend antics – specifically, last weekend, when my friends Caroline '11, Stunes '11, and I headed to Harvard Square to go book-shopping and see The Dark Knight.
First destination: the Kendall Square T stop at the eastern end of campus, which helps connect MIT to the greater Boston area. Did you know that there are bells inside the Kendall Square T stop?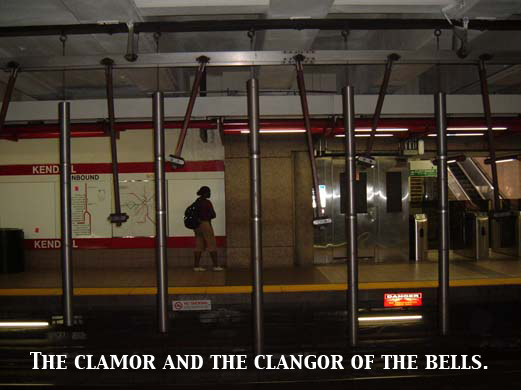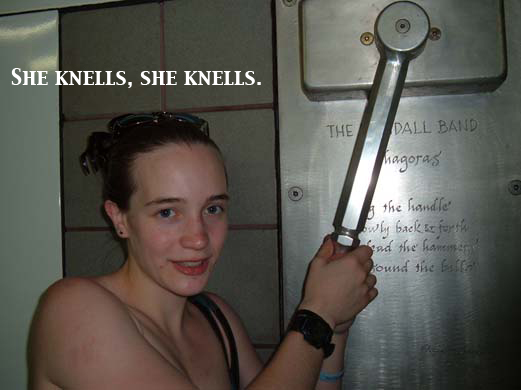 After two quick stops on the Red Line, we found ourselves in Harvard Square. Knowing we had a long day in front of us, we resolved to fortify ourselves with some nutrition before heading into the wilds. Which meant, of course, a stop at Crazy Dough's, one of Boston's many fantastic pizza joints, which is part of a larger mall complex called The Garage. After ordering, we found ways to amuse ourselves until our pizzas were ready.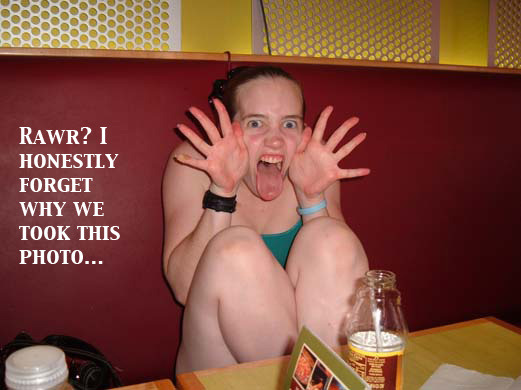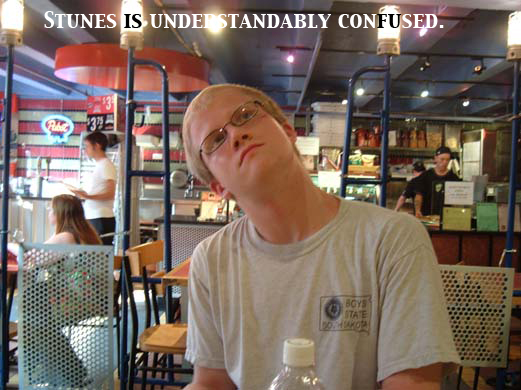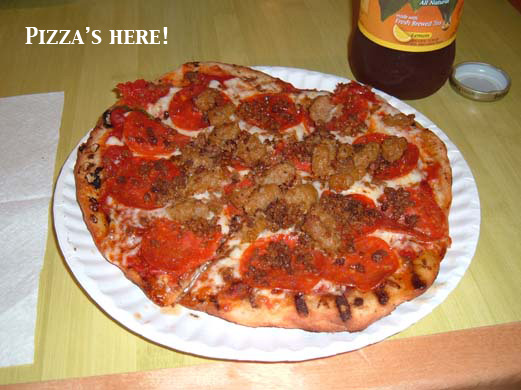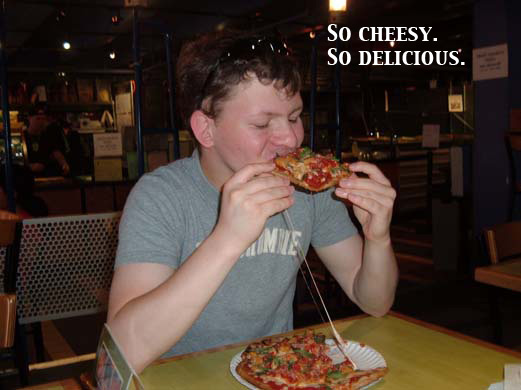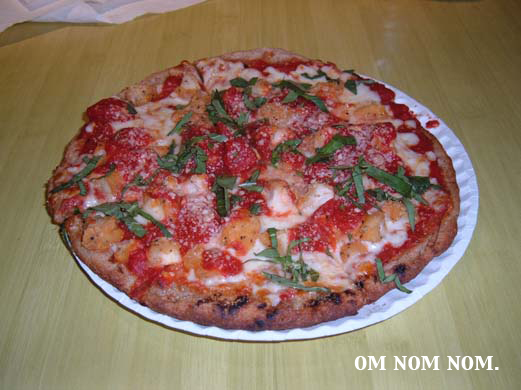 Pizza devoured, we headed for dessert at Ben & Jerry's. Stunes and I decided to share a banana split. I was going to say we were going to split a banana split but that just sounded awkward.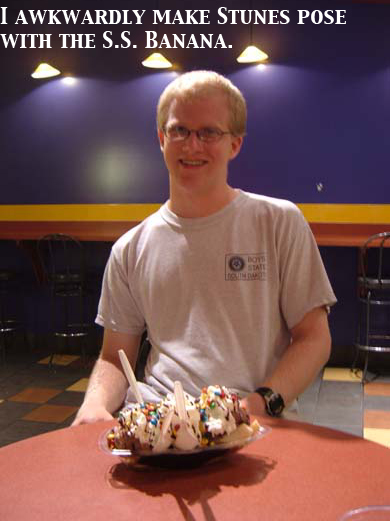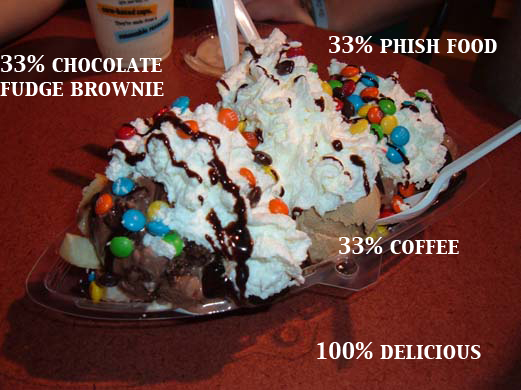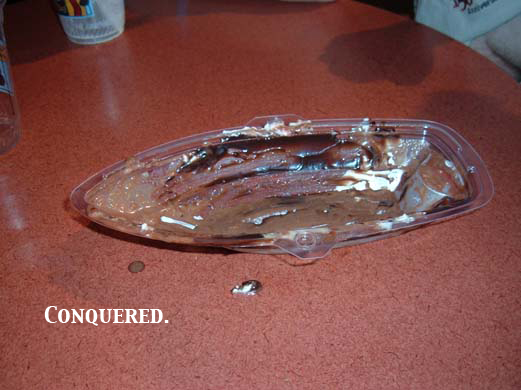 Next, we headed to Newbury Comics, the store that sells practically anything a geek could want. From Dr. Who to Magic: The Gathering, it's all here.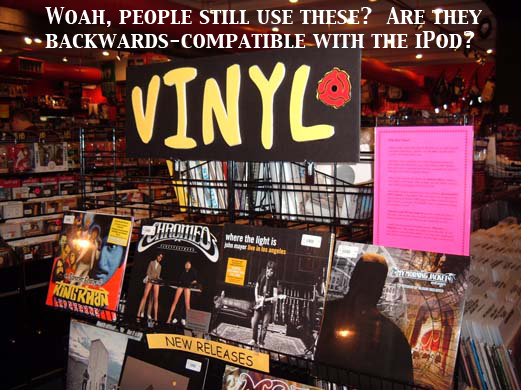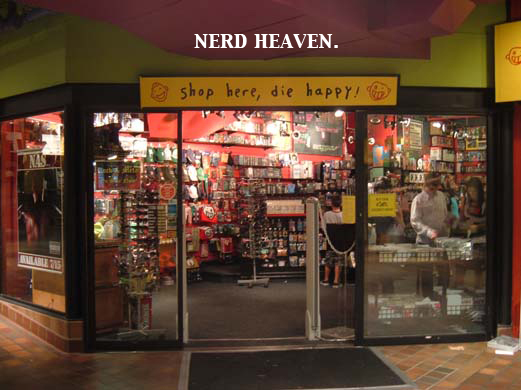 We also stopped briefly in Hootenanny, a punk/emo store.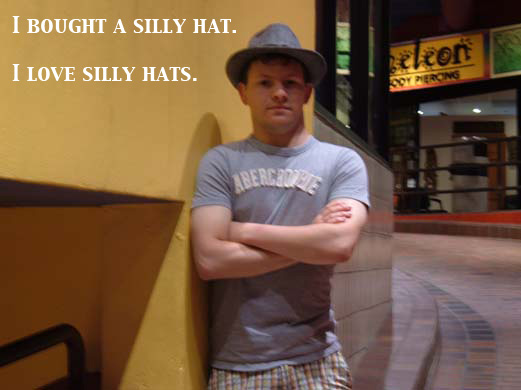 Finally done with The Garage, off to find books!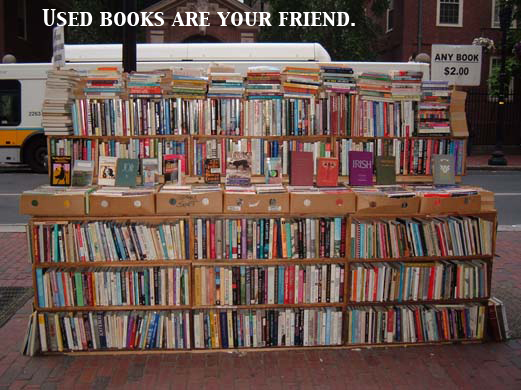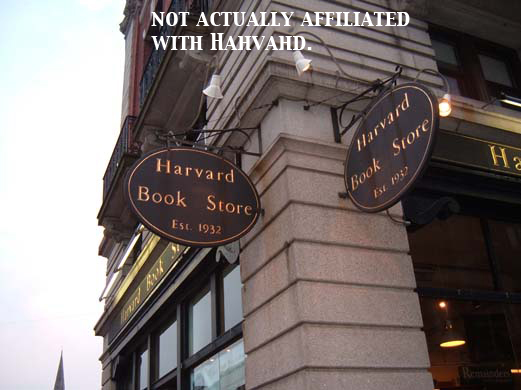 Our book-hunting mission accomplished, we headed to the theater, where Teresa '11 joined us to watch The Dark Knight.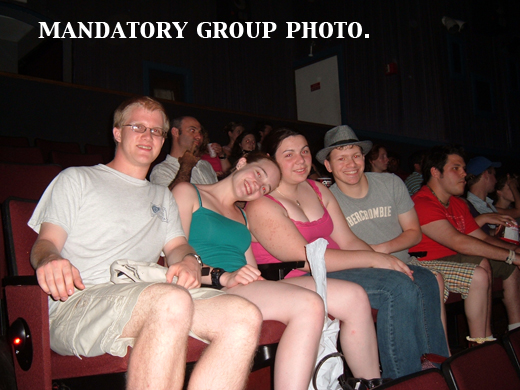 Now pardon me, I'm going to play with the iPhone 3G for a few minutes, and then I think some of my female friends are going to drag me to Mamma Mia. Oh well, how can I resist?
19 responses to "Harvard Square Photoblog"