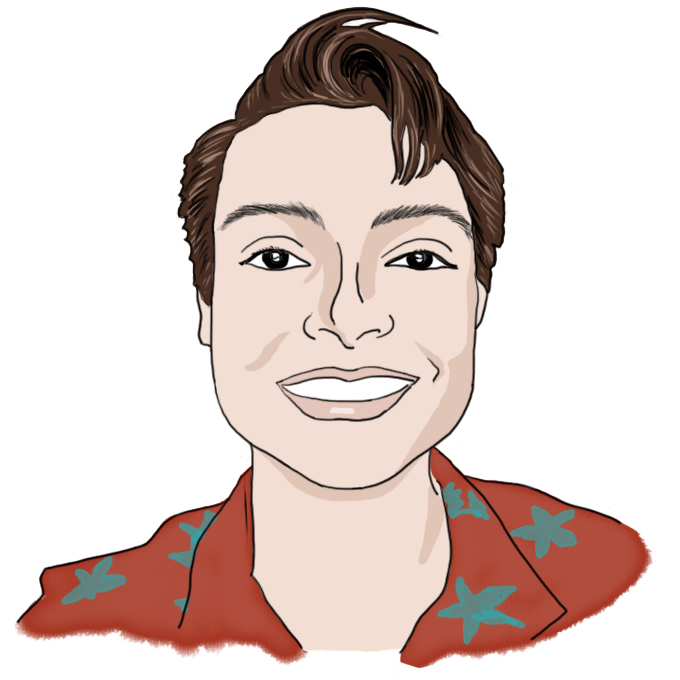 How to Survive a Tough Semester

by Alex M. '21
you {grieve, choke, laugh, choose, pray, ask, live} you learn
My schedule this semester is, to put it kindly, pretty challenging.⁠01 alternatively: horrendous Because I switched majors, I'm currently taking both the course 16 sophomore core classes and the junior core classes. Pretty much everyone ⁠02 my advisor, various course 16 professors, my friends, my parents, MIT men's heavyweight rowing volunteer assistant coach Aaron Baumgartener agreed that this would be hard, but I really would like to graduate on time, so I am simply doing it anyway.
In many ways this is exactly what MIT is like; you need to do something, but it is very hard, but you really need to do it, and so you just do the very hard thing without wasting time worrying about how hard or stressful or impossible it seems.
After an also-difficult sophomore year, here are some strategies I've devised (and finally, this semester, stuck with) for succeeding in this horrible, awful, no-good, wonderful, amazing place:
Sleep at least 8 hours every night. 1 extra hour of sleep >>>>> 1 extra hour of psetting. I am much more productive, attentive in class, and enjoy my morning crew practices much more when I am well-rested. I wake up at 6 every weekday for crew practice, and I've been getting to bed by 9:30 or 10 every weeknight, and by 11 or midnight on Fridays and Saturdays. This is painfully early for most MIT students, but trust me, it's worth it.
Eat 3 reasonably healthy meals each day, by cooking in advance at the same time each week. I usually buy breakfast (including coffee) and lunch, which I do not recommend.⁠03

rip my bank account. again i do not recommend doing this, and justify it by working enough desk hours to have the $$$ to do this, and by not having a meal plan but having a schedule that doesn't allow for time to cook breakfast or lunch each day unless i bring a sack breakfast and lunch <em>which is like so much work</em>

I'm not really a ~meal prep king~ like certain other bloggers, but I go grocery shopping every Sunday afternoon and cook something relatively easy for dinner ⁠04

examples include: curry and rice, stir-fry, various spaghettis and pastas, burrito bowls, shakshuka, pizzas with store-bought crust

for the whole week every Monday evening. This lets me do things like eat foods I enjoy that also contain vegetables, and sticking to this schedule has been working really well.
Clean and do laundry at the same time each week. I have started doing laundry while I meal prep on Mondays, ⁠05

hurray for multitasking

and cleaning my room right after buying groceries on Sunday. In previous semesters, I would wait to do laundry until I was literally about to run out of clothes, and doing it weekly is actually much less stressful. Having a clean space, clean clothes, and clean sheets is very very nice and doesn't take much time to maintain.
Go to office hours. This really should be #1 on the list. I have historically been reluctant to attend office hours,⁠06

professors are scary!

but my workload this semester has forced me into it. Starting a problem set → getting confused → going to office hours to ask for help → finishing the problem set → happiness and understanding the course material >>>>>> starting a problem set → getting confused → not finishing the problem set → sadness and falling behind in the class. Also, saving time on psets gives you more time to go to bed at 9:30 pm!
Go to class. This shouldn't need to be said, but turns out going to lecture is very useful for understanding the course material. Source: was sick and out of class for a few days, concept quiz scores suffered, can confirm lecture is important
Take a night off every once in a while. I have lots of class ⁠07

sometimes, i have lab from 1-5 on friday, in addition to various lectures from 9-12, which i honestly believe should be illegal

on Friday, up until 5 pm, at which point I promptly turn off my brain for the next few hours and hang out and watch TV and play games⁠08

board and/or video

and eat junk food with B entry, or hang out with someone else,⁠09

perhaps...a certain very cool recent MIT alum

or call home,⁠10

not as often as I should, sorry Mom :(

or all three, and do absolutely no work. I also try to do something else fun and off campus⁠11

off campus is key

on Saturday or Sunday, whether it's paint night or a movie or going to Harvard to eat and window shop or just a bike ride.
To summarize, simply become a reasonably well-adjusted adult and follow the advice your parents/guidance counselor/freshman advisor/someone may have given you upon arriving at MIT. It's a bit embarrassing that it's taken me two years to do this, but ¯\_(ツ)_/¯
On that note, here is my calendar with just my classes, desk shifts, and crew practices:⁠12 alternatively, the normal one that i actually use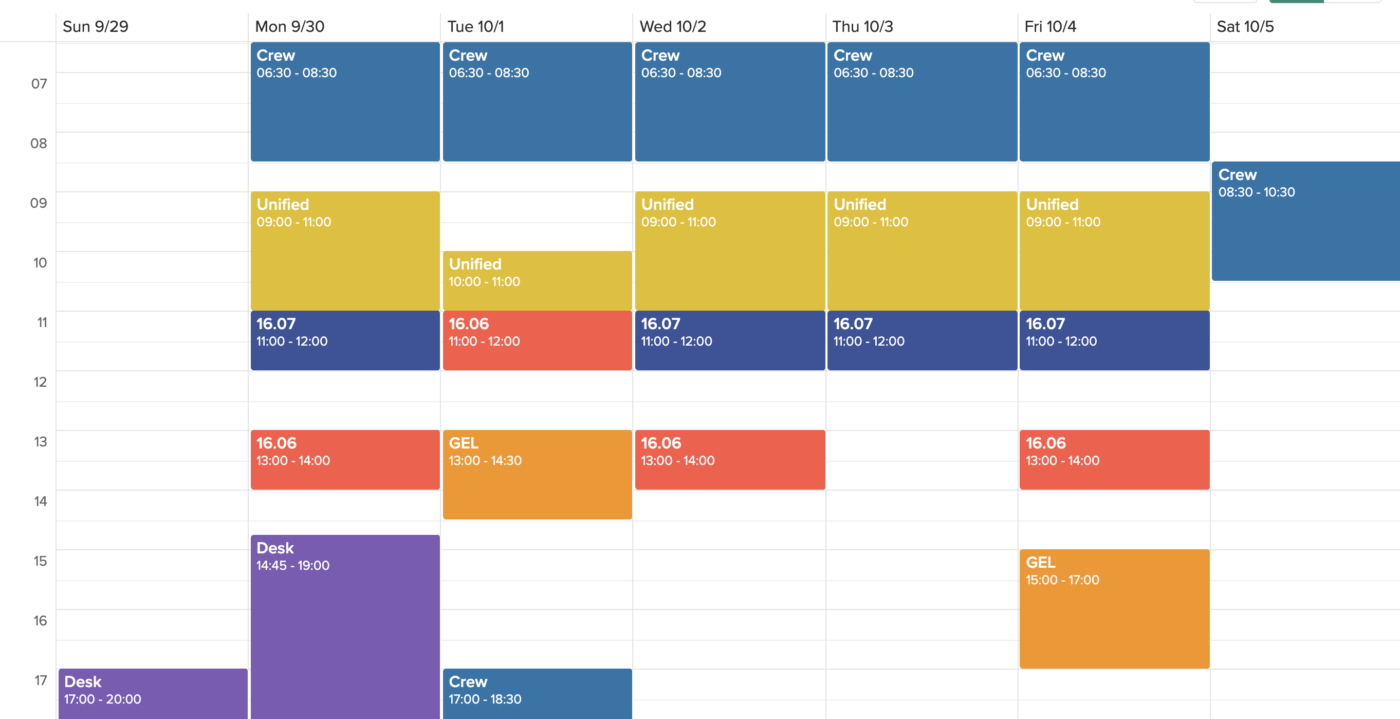 And, purely for illustrative purposes, as I do not actually put things like sleep or mandatory fun on my calendar, here is my calendar following the recommendations above. There's still plenty of time to study⁠13 haters will say the white space is actually just equivalent to my 28 hours of work outside of class time per week, and to that I say, desk time is pset time and do homework and bake⁠14 biiig shoutout to MIT Challah for Hunger and see friends and live life:
And one last, parting, thought:
Remember that you chose MIT, and its tough but interesting classes⁠15 and also sports, UROPs, other extracurriculars, etc are why you are here. I am here because I want to be. I choose to wake up at 6 for crew because I love my team and love the sport. I chose to take this (challenging) schedule, and I could have picked a major that was easier to finish, or stayed in course 6 doing the bare minimum graduation requirements, or taken time off, but I didn't!
My classes are hard, but they're interesting. I spend a lot of time studying or in lecture or in lab or at the boathouse, but I sleep enough and eat enough and go outside enough and you can too. Say "fuck it" and do something hard, take care of yourself in the process, and find joy where you least expect it.⁠16 sophomore fall would probably be where you least expect it, but junior fall's pretty close!
Bonus post-credits⁠17 marvel has really raised the bar on this one homework playlist:⁠18 i am aware we already made you one; in fact, i contributed. however, i love nothing more than inflicting my music taste on others. enjoy slowly transforming into a pretentious indie dude as you listen to this. one of us! one of us! one of us! you are now wearing a neutral milk hotel t-shirt. Twin Fantasy is the best album of all time, you say. welcome.