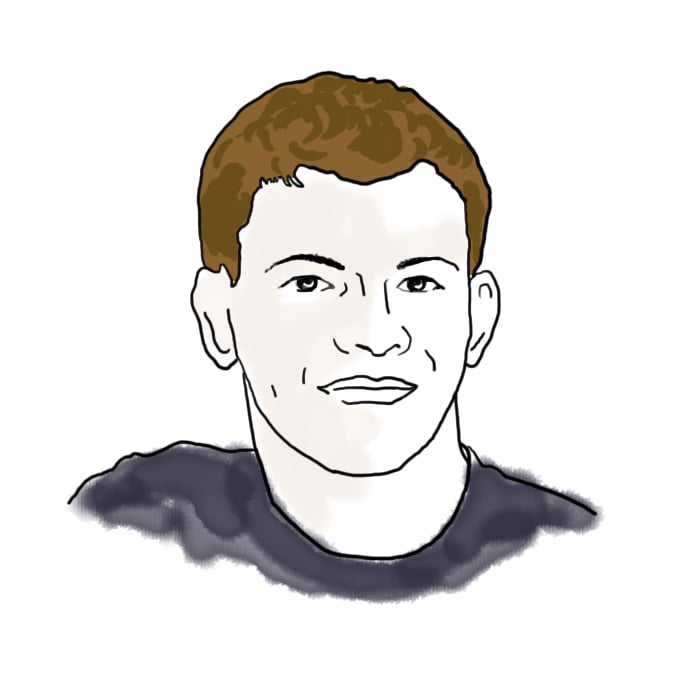 I Think I've Found Paradise (Guest Entry)

by Paul B. '11
Work hard, play hard. For the next four years.
By Gordon Wintrob '12
Well my camera conveniently died during CPW, only taking pictures with a color balance approximated below: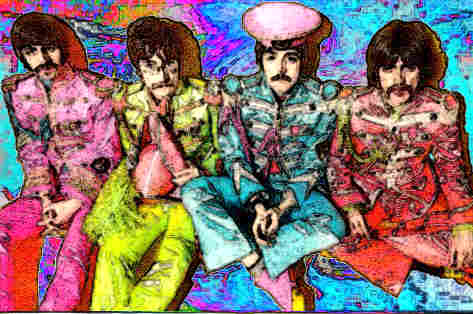 I tend to be a man of few words, and my guest-entry was going to revolve around visual aids; consequently, I hope you find this mostly text-based article short but sweet.
Enough with the excuses, onto the introduction! My name is Gordon and I'm from sunny Santa Monica, California. Most would consider me to be a pretty serious, goes to bed at 10, enjoys jazz music type of guy. So from the minute I leapt off my five-hour plane flight to drearily dragging my semi-conscious self out of bed Sunday morning, my rather straight-laced personality was exposed to a weekend of epic proportions.
One of two constants during the four-day trip was the cacophonous racket, which I absolutely loved. I met up with my host, Brad '08, and from the Student Center to Skullhouse across the river, music of some kind never stopped blaring. The second unvarying item was the massive quantity of free food. Some standout dishes included cannoli from Mike's Pastries, the obligatory liquid nitrogen ice cream, and professional chef Gerry's world famous cooking at Skullhouse.
I originally planned on running the Back Bay 5K with Brad, who is a marathon runner like myself. Sadly, he became a little under the weather, but I left to check out the race. It was anticlimactically canceled, but I still went for a nice run with a couple of other prefrosh: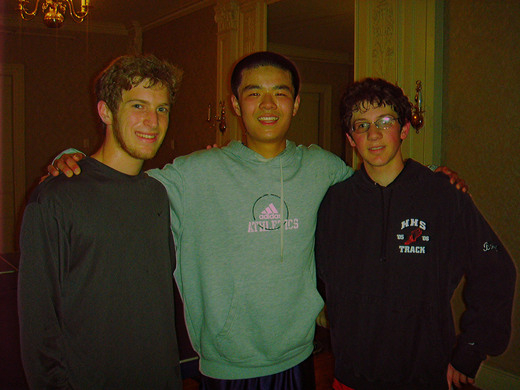 I hope my Photoshop tweaks slightly improved the wonky picture quality. This run along the river really highlighted how MIT has one of the best locations imaginable: the campus straddles both the most college-friendly town in the world and a bustling, vibrant city.
CPW taught me a lot about MIT. I now know that the sports teams are called the Engineers, but the mascot is the beaver, "nature's engineer." I know the social Baker from the relatively calm Simmons from the quirky East Campus. And I understand UROPs and why I might prefer Course 6-2 over 6-3.
But most importantly, I was introduced to a group of young adults that I am proud to become a part of next year. MIT attracts an unbelievable diversity of students from across the social spectrum. I can't imagine anywhere else that can so seamlessly make me feel at home in my comfort zone and challenge my norm. From the hackers of East Campus to the frat brothers on the Boston side of the river, everyone is bound together by a love, or at the very least an appreciation, of science and technology. One Institute, under tech! MIT is a place where I can play a heated bout of Super Smash Brothers and stay up all night writing code, but also party like it's 1999 every once in awhile. So I would like to thank everyone at MIT for making the campus such a special place and give a special shout-out to those at the Delts' Goldfish Party and the Skullhouse Flava-Ice Party, who exemplified the "Work Hard, Play Hard" mentality. And especially to the ladies in the cages (shown in-construction here) at the Phi Sig Graffiti Party, thanks for putting up with my ludicrous dance skills.
See you in the fall!
7 responses to "I Think I've Found Paradise (Guest Entry)"