As of last week or so, I've taken and passed the following PE classes:
Fencing
Pistol
Sailing
Archery
SCUBA
And if you know anything about prestigious MIT PE programs, you might be aware of something called a Pirate Certificate. It looks like this.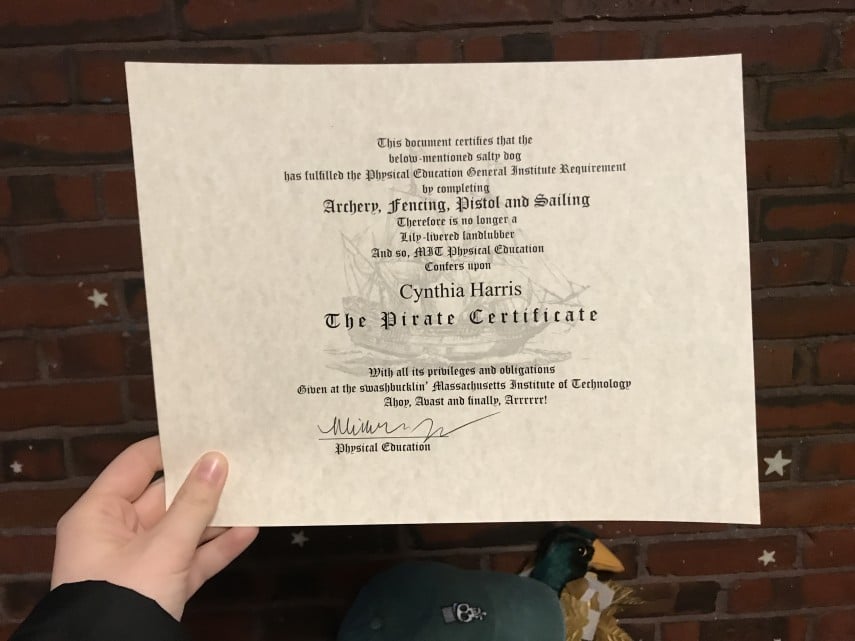 I'm showing it to you because you're my best friend and you may not ever achieve this feat of athleticism that I, an elite athlete, have accomplished. Not only have I completed the GPRs (General Pirate Requirements) (I just came up with that. No one actually says GPRs.), but also I took a SCUBA class. I'm like an advanced pirate. An underwater pirate who only pirates sunken ships. Anyway, if any prefrosh are reading this, pls get your PE classes over with quickly so you won't be miserable like a senior taking 7.012. You might even enjoy it.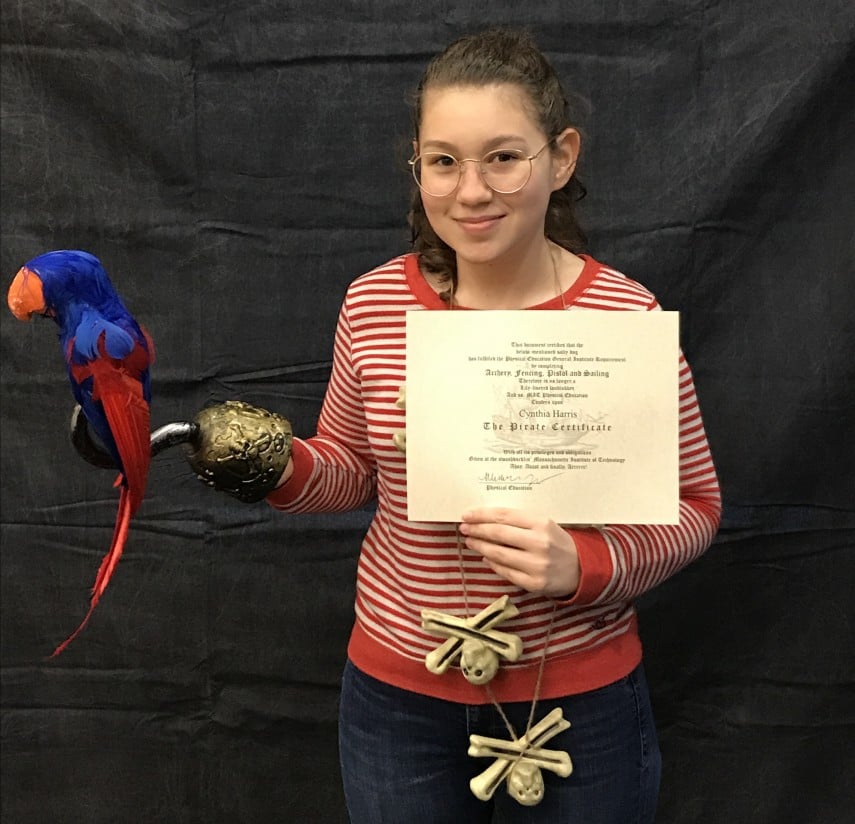 cursed image