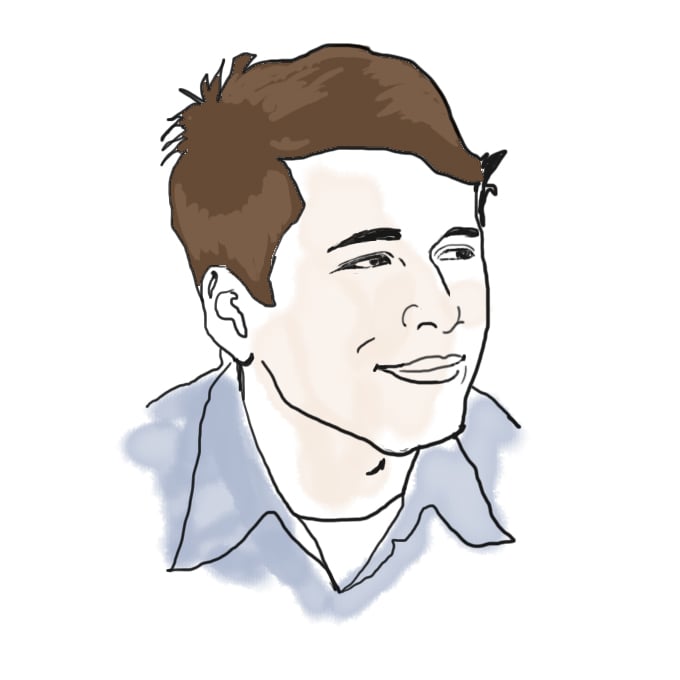 Our football coach gets a surprise in Daniel Guillen '10.
Guillen taking advantage of chance to attend MIT, play football
By ROY HESS
The Brownsville Herald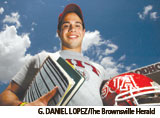 May 25, 2006 -- The opportunity that lies ahead for St. Joseph Academy senior Daniel Guillen is one of the best a student-athlete could ever hope to receive.
Guillen, a four-year starter on the Bloodhound football team, has consistently ranked No. 3 in his class academically since his freshman year.
He recently was accepted to the Massachusetts Institute of Technology (MIT), which is located in Cambridge, Mass., just outside of Boston. Guillen, who will major in engineering, learned that the school is interested in his football talents as well.
"I feel this is a great opportunity and not just because of the academics," said Guillen, who is scheduled to graduate from St. Joseph next Wednesday. "I'm going to try to make the best of it."
The 5-foot-10, 180-pound Guillen played mostly outside linebacker and sometimes at running back dur-ing his four years on the St. Joseph varsity football squad. He was considered one of the team's top hitters and led the Bloodhounds in tackles as a senior with 133 while also handling the punting duties. His longest punt was a 68-yarder in a 23-20 win over La Villa on Sept. 16, 2005.
"Daniel has been instrumental in helping our defense," St. Joseph head football coach Hector Garcia said. "He plays with a lot of intensity and has no fear whatsoever.
"He likes to play hard and he's very competitive," the Bloodhound coach added. "He gets out there, gets excited about playing and leads by example. He's a totally unselfish player who played wherever we needed him."
Garcia said MIT football coach Dwight Smith was delighted to find out that Guillen had already been accepted to MIT after reviewing game tape of the St. Joseph standout.
Garcia said the MIT coach told him the team was looking for a replacement for senior punter Matt Ramirez, a product of Wichita Falls Hirshi High School who is graduating.
"When he (Smith) saw that Daniel is a good athlete, he said it was a big plus," Garcia said. "He said Dan-iel would definitely play right away and help them out with punting, kicking and on special teams.
"This is a great opportunity for Daniel," Garcia added. "He really wanted a chance like this. I think he'll do well over there."
Guillen isn't the first Rio Grande Valley athlete to play football at MIT. Jose De Leon, an All-Valley running back from Edcouch-Elsa, played for MIT from 1993-96 and still holds several school rushing records.
The Engineers play in the New England Football Conference and are coming off a 3-6 season. Smith just completed his 17th year as MIT's head coach.
"Daniel came to visit (our campus) awhile back and brought a film," Smith said. "He appears to be a fan-tastic young man who will fit nicely into our program. We are a D-III (NCAA Division III) program, which means that academics are first and athletics second. That being said, we play in a 16-team conference, the largest D-III conference in the country.
"We are hopeful that Daniel can fill our need as both kicker and punter and also compete for playing time at outside linebacker," Smith added. "He has excellent athletic skills. If he sticks with it, we feel that he can be a strong contributor for MIT football."
Guillen said he welcomes the challenge.
"At first, it seems a little scary to be going so far away, but it's also pretty nice to be going to a place with a completely different culture and way of life. I'll be able to experience what it's like to live in a place where it snows.
"I know it's one of the really great schools in the country," he added. "The fact that St. Joseph is a private school with an environment that keeps everyone focused has been a great preparation for me. I believe St. Joseph has prepared me very well, especially in math and science.
"One of my teachers was telling me that I'd be going over there to represent the school and Brownsville, and I hope to do a good job of that."
4 responses to "MIT '10: Daniel Guillen"