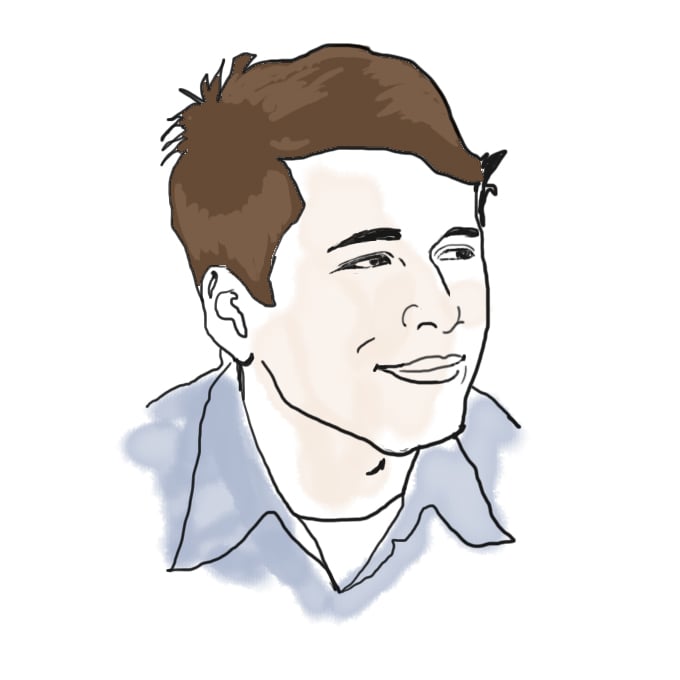 Colin Taylor '10, Timur Sahin '10, Joanne Shih '10 and Albert Chang '10.
Taking aim at MIT
Plano West sending 4 students, more than any school in area
05:32 AM CDT on Tuesday, May 30, 2006
By NICO PLACINO / The Dallas Morning News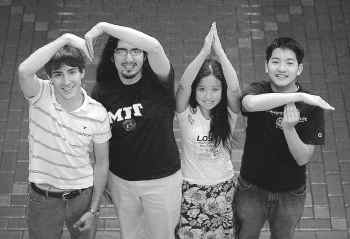 From left: Seniors Colin Taylor, Timur Sahin, Joanne Shih and Albert Chang will be going to the Massachusetts Institute of Technology in the fall. [LARA SOLT/DMN]
Astronaut Buzz Aldrin did it in 1963, and former Israeli Prime Minister Benjamin Netanyahu did it in 1975.
Actor James Woods came close in 1969 but dropped out a semester before graduating from the Massachusetts Institute of Technology in Cambridge.
Four Plano West Senior High seniors will have the chance to make a difference when they tackle the prestigious university this fall.
No other school in the Dallas-Fort Worth area boasts as many students scheduled to attend MIT as Plano West.
"When I look at them, I see gears turning," Timur Sahin said about his three classmates.
Mr. Sahin is set to attend MIT along with Albert Chang, Colin Taylor and Joanne Shih.
"I know they're going to do great things, and I'm happy I get to be there for the first few steps along the way," said Mr. Sahin, who plans to major in electrical engineering and computer science.
Their high school graduation ceremony today will be one of the first steps along that road.
Mr. Chang said graduation would be a time for goodbyes and reflections.
"Just four years ago, many of us couldn't wait until our graduation day," he said. "Now that this time has come, it is the close bond that I formed with my friends, classmates and teachers that I will miss most."
Mr. Chang credits Plano West biology teacher Barbara Pittenger for inspiring him to pursue a major in biology.
He and Mr. Sahin also will pursue studies in management.
"MIT has always been the dream," Mr. Sahin said. "It's the home of innovation, a place with the resources to help you change the world -- hopefully for the better."
Mr. Taylor will pursue a double major in management science and physics. His father is an Oxford graduate.
"My dad is from England, and MIT is a school he had heard of before coming to this country," Mr. Taylor said.
It seems Ms. Shih shares the "enthusiastic dad" phenomenon with Mr. Taylor.
"My dad is extremely excited," Ms. Shih said. "He's really into MIT. It's the school he wanted to go to when he first came to America."
Plano West principal Phil Saviano believes hard work -- not something in the drinking water -- accounts for the success of his four MIT-bound students.
"This achievement is a tribute to their pursuit of educational excellence," Mr. Saviano said. "Albert, Timur, Joanne and Colin are National Merit finalists, and each has taken full advantage of the college preparatory curriculum available to them in the Plano Independent School District."
MIT educational counselor Dennis Gorman knows the capabilities of PISD students. An MIT graduate himself, he has interviewed students from the district since 1983.
"It's a two-way street," he said of the interview process. "I answer questions about MIT campus life, financial aid, then find out what activities they were involved in inside and outside the classroom."
Mr. Gorman said the diverse backgrounds of the Plano students impressed him.
Take Mr. Sahin, who founded his own graphic and Web design company, 3 Brothers Productions.
"I have to admit that 'company' is a rather grandiose term for it," Mr. Sahin said.
"It basically consisted of my brother, my best friend, and me doing independent work for a series of small companies and start-ups in the D-FW area."
Mr. Chang was president of the Plano West Habitat for Humanity chapter, which put together high school volunteers for the 2006 Youth Build and constructed a house in East Plano.
Mr. Chang said these kinds of accomplishments landed him at MIT.
"I found that the admissions results didn't depend on how many clubs you're in, how high your grades are, or whether you scored perfectly on the SAT," he said.
"I believe that the most important determination is true dedication to the things you enjoy, while balancing academics and extracurricular activities."
MIT evaluated 10,443 applicants for its fall 2006 class and admitted 1,495.
"There is no secret formula to being accepted," Mr. Chang said.
15 responses to "MIT '10: The Plano Four"