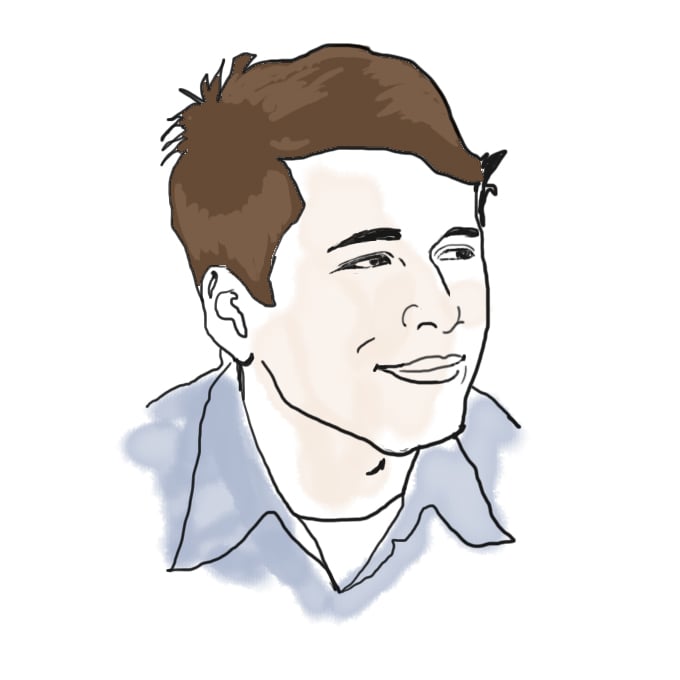 Some answers to frequently asked questions about regular action and the MIT application process. Our deadline is January 1.
MIT's regular action deadline is January 1.
The Office of Admissions is currently closed for the holidays, and is not accepting emails or answering phone calls (and I am on vacation!). The office will reopen on Monday, January 4th.
However, with the RA deadline fast approaching, I'd like to use this entry to answer some of the common deadline-time questions. There are many answers already here on the site — for example, about standardized test requirements or statistics. And below, I've provided answers to some additional FAQs:
The deadline is January 1, meaning you can click "submit" on your application any time on January 1 or before. (I strongly discourage waiting until the last minute, though)

It is perfectly fine if, through no fault of your own, your school forms (teacher recommendations, secondary school report, transcript) come in after the January 1 deadline. We are much more understanding of and flexible with late documents from schools than with late documents from the applicant.

The MyMIT Tracking is up-to-date (while the Admissions Office is closed, the Records Office is working hard), but please recognize that processing can take 2 weeks. You do not need to worry at this time about documents that are not showing on MyMIT; we currently have a backlog of materials in our processing center, and expect to have that backlog into January. Do not send a second copy of any document at this time. Also, you do not need to call MIT Admissions at this time to check on any such documents (there is a time for this later). Do not worry about materials that have not yet shown up on MyMIT Tracking.

Please note that you do not need to express mail or overnight any part of your application.

The teacher evaluations, secondary school report and transcripts must be sent through the mail (though we can accept electronic documents through Naviance/eDocs for schools that use this system only). Make sure everything has your name and an identifying piece of information such as your date of birth.

For teacher recommendations and secondary school reports, we prefer our form, but will accept your school's forms, the NACAC forms, or the Common App forms.

Any application materials being mailed, including recommendation letters, should be sent to: MIT Office of Admissions; 77 Massachusetts Avenue; Room 3-108; Cambridge, MA 02139; USA. It need not have any special code on the envelope. All application materials, though, should have your full name and other identifying information, such as date of birth.

If you are having credit card problems, please email applicationpart1 at mit dot edu. If problems delay your application past January 1, we will extend the deadline for you due to any problems on our end.

We are happy to accept fee waivers for any student (foreign or domestic) who needs one. Using a fee waiver will not negatively impact your admission. You may use the SAT Fee Waiver, the NACAC Fee Waiver, or a letter from a school official detailing your situation. We will accept other fee waiver forms as well. Generally speaking, if you are in tough financial shape and make a good faith effort to inform us of your circumstances, we will waive your fee.

Listing awards that you have received is sufficient. You do not need to mail us certificates. Do not lie or be deceitful, though.

We are aware that our application strips some formatting. We apologize, but everyone is on the same footing.

We believe the word limits as stated for the essay questions in the application should be sufficient to answer the questions. You may have noted, though, that the application will not automatically cut off your answer at the word limit. You may choose to send in the essay at a length that exceeds our stated limit; it is your choice. We do not auto-reject candidates because of word length, but we believe the word limit specified usually should be sufficient. If your essay is greater than the word limit, I would recommend considering cutting down your essay; it's your call whether to submit it as it currently is, though. If your answer is so long that the preview-function view of the answer shrinks the font, then I definitely recommend shortening your response.

There are often many questions about the self-reported grades form. We ask that applicants in US school systems do their best to accurately and completely fill this out. Be sure to include your current year courses. Be sure that your self-reported grades match what is on your transcript. If you have taken college, online, or summer courses, you should include these classes and grades as well. If you do not attend an American-style school, you do not need to fill out the self-reported grades form.

If you need to update your application after you submit it, the best — and recommended — mechanism is the Midyear Report, an online form which will be available in about a month. On this form, you will also provide updated/semester/midyear grades and any changes in your coursework. You will also be able to provide information about any new awards or anything else you want us to know about.

January is the last testing date that can be seen by the Admissions Committee (February will not be seen). If you will be taking the January test, you obviously don't have the scores yet to write down in your application. This is okay. Just be sure that when you take the test, you designate MIT to receive the scores; other than this, you do not need to do anything special. Please do not rush report your scores. We require either SAT Reasoning Test OR ACT Plus Writing (or TOEFL) AND 2 SAT Subject Tests (one in math, one in science). At this time we are not considering the SAT (or ACT) Writing test. For the tests we do consider, we we only use the scores that make you look best, and we do abide by Score Choice.

The deadline to request an interview was December 10th, and has now passed. While highly recommended, the interview is not a required part of the application. You are welcome to request an interview from your Educational Counselor (EC) after the deadline, but do not expect that your request will be granted. If you have already interviewed with your EC, or have scheduled your interview for the near future, you are all set. Do not worry if your interview report has not yet appeared on your MyMIT Tracking; the deadline for ECs to submit their reports has not yet arrived. If you wish, you may now fill out the conducted interview form and we will be sure to get the interview report.

Regular action results will be released in mid-March.
I hope this is helpful. Best wishes as you finish and submit the application!
100 responses to "MIT Regular Action Deadline"