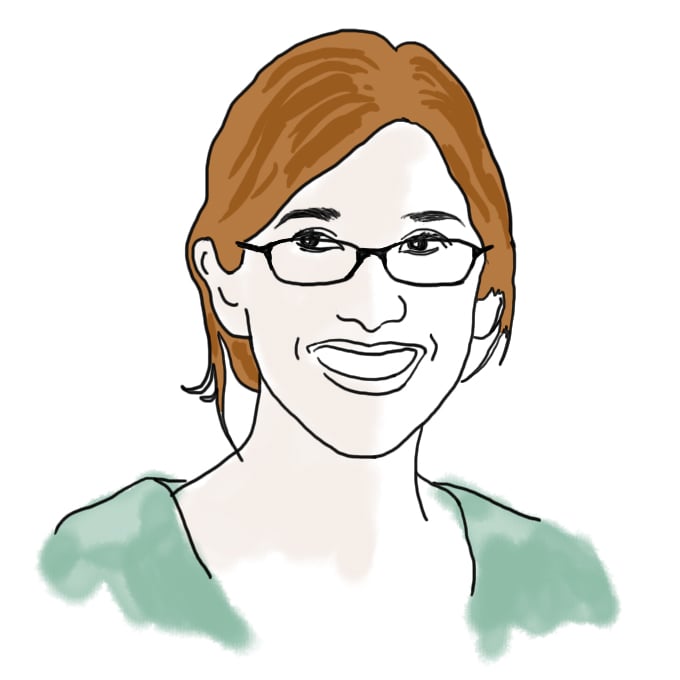 Rockin' the two X chromosomes at the Massachusetts Institute of Technology.
I've noticed, in my travels around the country and the internet, that people are really interested in the experience of female students at MIT. I was asked several times at my grad school interviews how the environment was for female students, and whether I had experienced discrimination as an MIT woman.
I'll say right up front — although I do understand why people are interested in this question, I find it decidedly odd… sort of like someone asking, "So, how's the oxygen situation in Cambridge? Is there enough air for everybody to breathe?" Just as I've never noticed a shortage of breathable O2, I've never experienced discrimination as a female MIT student.
I think the reason this question comes to mind are severalfold —
1. The School of Science report. Several years ago, female faculty in the School of Science reported that they were discriminated against for their gender. MIT investigated and found that they were, and began taking steps to remedy the situation.
2. The Larry Summers thing.
3. The fact that MIT is a science and engineering school, and even progressive people have this weird mental roadblock against women who get excited about test tubes and servos.
Hey, I've been there. I went to public school in a small-to-medium-sized town in Ohio, and although I had my share of inspiring science teachers, I also had one or two who wondered aloud why a girl would be interested in majoring in science. I'm going to graduate school in biology at a time when a lot of my friends from high school are getting married. It's a weird thing to be a female scientist in the world, I guess.
But it's not a weird thing to be a female scientist at MIT. And while there are more female scientists than female engineers at MIT, it's also not a weird thing to be a female engineer here.
Majors on the MIT cheerleading squad this year: civil/environmental engineering, mechanical engineering, materials science and engineering, EECS, biology, physics, brain and cognitive sciences, chemical engineering, EAPS, management, mathematics. Yup, those are our cheerleaders.
Personally speaking, I like to say that the only discrimination I've ever faced as an MIT woman is that all the chairs in the microscope room in my lab are too short for me to see into the eyepiece. And all the coats in the mouse room button the guy way. I've never had my intelligence questioned or my opinion discarded because of my gender — people at MIT just aren't like that. As long as you're smart and good at what you do, nobody cares whether you're male or female. Well, except maybe people who want to date you. They might care.
There are several different ways female students at MIT look at their female-ness. There's the group, typified by this editorial (written by Cassi Hunt '08), that basically says, "Yeah, I'm a woman, so what?" Then there's the group, represented by this editorial (by my friend Rose '05), that's more "Sure, women are treated pretty well here, but things can always get better, so let's work toward that end."
Some women at MIT join groups like the Society of Women Engineers or the Association for Women Students (Bryan and Mitra — is it still active now that Rose has graduated?); some people take courses in Women's Studies, join sororities, or go to the regular coffee and snacks events for women at MIT. For those who are interested, there are a lot of resources for female students at MIT — various student groups, and even an entire suite of women-only rooms on main campus. As far as living groups go, McCormick is all-female (and one of the nicest dorms on campus), and there are all-female suites or sections in many of the other dorms.
Personally, I'm more in the "I'm a woman, so what?" camp. I've never joined any of the women's clubs at MIT, and I'm not one of the ~25% of MIT women who joined a sorority. I live in a co-ed suite in a co-ed dorm. And while I'd encourage prospective women to consider using these resources, it's okay if you don't want to. For many of us, our gender doesn't go very far in defining who we are as students.
Any other questions on what it's like to be an [x] at MIT? Or questions in general? I know lots of you are questionful, and I'll get to some answers next time I check in.
EDIT: I stuck a really super, and I think really relevant, poem relating to this issue in my Athena locker. Hey, who says MIT kids don't appreciate poetry?
14 responses to "MIT women"