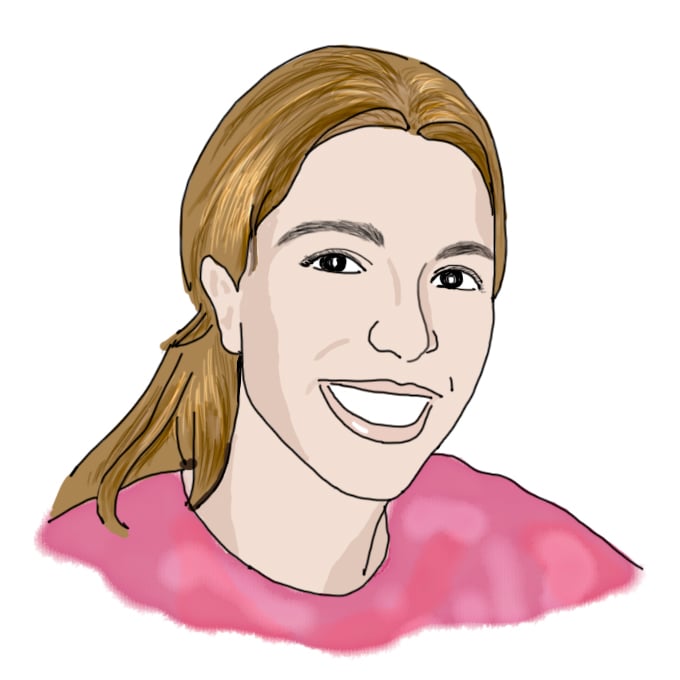 Talking to the 2009 NEWMAC Champs after they returned from the NCAA National Championship Tournament
When I came to MIT I joined the marching band. We played at all sorts of sporting events, some of which I had never seen before. I saw lacrosse, water polo and crew competitions for the first time. I joined the intramural pistol team and came to appreciate the huge variety of sporting opportunities available at MIT for students at many levels of mastery. But given that I didn't even know what the rules were for a lot of the sports I was watching (i.e. water polo), it was hard to know how good MIT's varsity teams really are. I just found out.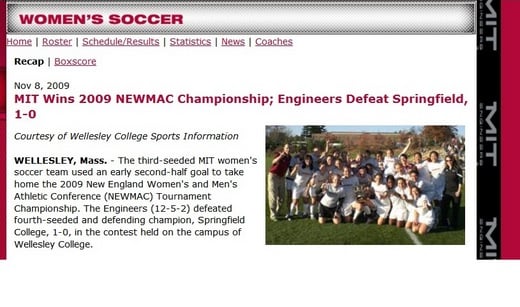 This year, MIT's Women's Soccer team won their conference, NEWMAC! NEWMAC is a conference including Babson, Clark, Smith, Wellesley, Wheaton, Mount Holyoke, WPI, and of course MIT. After winning their conference, the MIT team went to the NCAA Championship tournament for the first time in program history. They were knocked out of the tournament by Rowan University. This week, I met with two players from this year's Championship team to find out more about playing a varsity sport at MIT.
Liz is a senior, majoring in Mechanical Engineering (course 2) and Math (course 18). She's been playing soccer since she was 8, and specializing as a striker since high school. Her profile on the MIT Intercollegiate Athletics site has a long list of achievements.
Meghan is a freshman, and she is considering majoring in Aerospace Engineering (course 16) or Mechanical Engineering (course 2). She's been playing soccer since she was 4 (!) and is one of two goalies on MIT's team. Her profile on MIT's site also lists plenty of achievements, including leading her high school team to two state championships.
Looking at their lists of accomplishments in soccer, you can tell that these women are not only extremely talented, but also dedicated to their sport. Sports players are among the first students to arrive in the fall and practice twice per day before the school year starts. Even after school starts, they practice for two hours every day and travel to games on the weekends. As a reminder, this is MIT. Many students struggle to find time to sleep without playing a varsity sport.
But, Liz and Meghan insist, excelling at sports is possible for busy MIT students. Playing a sport helps them to develop their time-management skills and gives them a strong focus. Meghan told me that having such a full schedule during soccer season actually helps her to get more work done than she would otherwise. Besides this, the team supports each other. For instance, before the last freshman physics exam, two of the upperclassmen put together an informal review session for the freshmen on the team.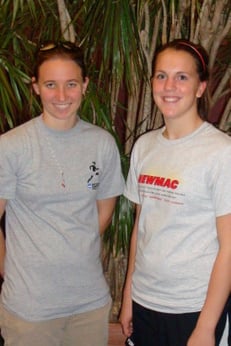 Liz '10 and Meghan '13
Working together so closely as a team and as MIT students has made this group very close. Team members will often eat dinner together, and most players stick with the team all four years. When I asked Liz and Meghan what their favorite memories from this season were, they told me about winning the NEWMAC Conference — but first they told me about the 'goal dance' one of the freshmen on the team did after scoring her first goal.
The soccer team holds open tryouts for MIT students, and they also recruit high school students. The recruiting process is largely about showing high school students that MIT can be a great athletic experience as well as an academic one; athletes still go through the normal admission process.
I hope that this post has been useful to some high school athletes out there. Let me know what other questions you have about soccer or other athletics at MIT; I'll do my best to find answers.
P.S. I'm not really sure why I'm writing in pink — Liz and Meghan asked me to do it because "it's a soccer bonding thing."
P.P.S. Happy Thanksgiving!

15 responses to "MIT Women's Soccer"