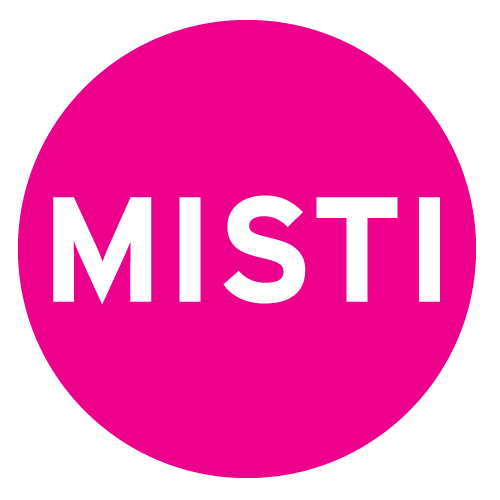 MIT-France: To The Observatory of Paris and Beyond

by MISTI Program
The MISTI experience of Anjali T. '09.
[By Anjali T. '09]
This summer, I didn't happen to pull off what Jules Verne was envisioning, but I did spend eighty-three incredible days in Paris, France working at the Observatory of Paris. Roughly 1/3 of the way around the world from my home in the States, the Observatory was once home to the Prime Meridian and is the world's oldest working observatory. It was here that Foucault experimented with his pendulum to show the rotation of the Earth, Le Verrier worked to discover Neptune, Cassini created a map of the moon that was the best available until photography, and the list goes on with names such as Laplace and Lavoisier.
[]
The Observatory of Paris. Statue of LeVerrier, credited as the founder of Neptune. Arago's telescope is seen on the roof just to the left in the background (It's white).
[]
Left: The Paris Prime Meridian. When it was still used, light through the small circular window would have illuminated the time and date on the meridian, traced on the floor. Right: Salle du Conseil – Room for the Observatory's Directing Council, featuring portraits of past directors (Laplace seen at left) and Louis XIV, who had the Observatory built.
The Observatory of Paris was a great place to work, not only because of its rich history and beautiful remaining art and instrumentation, but also because of what I was doing. I worked in the Laboratory of the Study of Radiation and Matter in Astrophysics (LERMA). My job was to try to understand the nature of dark matter in elliptical galaxies.
So dark matter is the stuff that dreams are made of… No, but really, dark matter is what is thought to account for approximately 22% of all matter in the universe. It's 'dark' because it cannot be seen on its own; we detect it by its gravitational effects on other objects. Without going into more detail, we'll just leave the issue of dark matter at the fact that we use it to account for the speeds of gas and stars in spiral galaxies. However, how dark matter fits into the scene of elliptical galaxies, galaxies that look flatter and don't have arms, has been unclear in the past few years.
What I did was analyze data from computer simulations of elliptical galaxies. For the computer to 'create' each elliptical galaxy, we had to give it two starting spiral galaxies and set them in motion to… COLLIDE! This merger generated our desired elliptical galaxy. We varied parameters in the original spiral galaxies to see how the resulting elliptical galaxy changed. Using this data, we got an idea of how dark matter fits into elliptical galaxies. It was really interesting and exciting stuff, and along the way, I got to make lots and lots of plots.
I spent my summer working with a really dedicated mentor and a great team of other top researchers, including an MIT alum. Not only did they help me learn about galactic interactions and how to say my favorite bit of French jargon – 'galaxie nain' (dwarf galaxy), but they also broadened my knowledge of French culture. Lunchtime conversations and after-work jogs offered me the chance to engage in everything from French political debates to discussions on the breed of cow in Haute-Savoie.
Outside of the office, too, French culture and language filled my daily life. While I did visit many touristic sites, I was able to delve into the calm yet amicable French way of life. From shopping and chatting at open air markets to sitting at one of the many parks or trying the impossible in France – making a cheesecake (which required learning to use sheet gelatin and finding an alternative to cream cheese), it was an educational and enriching experience. I should note that one of the first things I learned when I got to Paris is that there really is history _everywhere_. For example, I'd cross a street and see a sign that said 'Marie Curie's lab was here' or 'Blaise Pascal' lived here. Of course, if you're with a group of MIT students at the time, you might even contemplate how to make a nice triangle in front of the latter, but I digress… In any event, there really was so much to see and learn throughout Paris.
Last, but not least, I should mention that in my 5.93 fortnights in Europe, I was incredibly fortunate to travel to 5 other countries! It was great that almost everywhere I went, there were other MISTI people to meet up with. From admiring harpischords at an auction in Brugges to biking across a border to see both halves of CERN, there was so much to do and learn this summer that I guess the best I can do is to leave you with a few pictures.
Anyhow, thanks for reading. And if you ever get the chance, do MISTI! Living and working for an extended time in another country is an experience not to be missed!
[]
Bastille Day Pictures: the National Assembly at night (left) and the Republican Guard which escorted the President (right).
[]
Alpine scenery in Grindelwald, Switzerland.
[]
The cliffs of Etretat in Normandy, France, subject for a few of Monet's paintings.
[]
Houses (not ducks) all in a row along a canal in Brugges, Belgium.
9 responses to "MIT-France: To The Observatory of Paris and Beyond"