It's 2017 now according to the Gregorian calendar. I'm a frosh.5 (RIP PNR). I am currently about 1700 miles from MIT, physically where I was a year ago when I spent an entire day writing essays for a number of college applications whose deadlines fell on January 1. Not much has changed here in Central Standard Time except for the classy new decorations my mom has introduced to the household.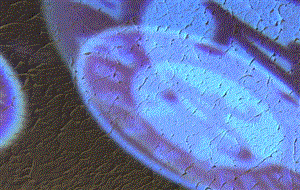 why
To those of you who have completed all or some or none of what you planned for the break, let's share a celebratory non-alcoholic drink to ring in the new year. (I made some tiny gifs.)
1. Hot chocolate/Hot cocoa/Warm chocolat(e)y beverage: Prepackaged powder, hot milk or water, microwave-safe cup. Helpful tip: If you can't get the powder to dissolve, try heating the water/milk/solvent up again–this increases solubility!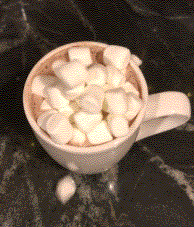 add marshmallows to taste
2. Hot Dr Pepper: Exactly what it sounds like. Fun fact: This is a real thing!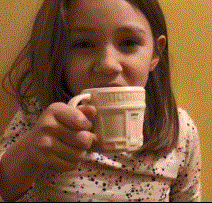 her smile and optimism: gone
3. Sparkling grape juice: Straight from the bottle. Red or white. Not-so-fun fact: This particular bottle was left over from last year!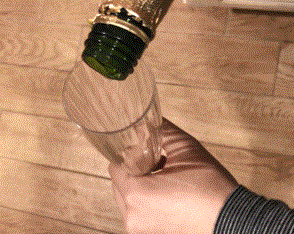 the plastic champagne flute makes it taste better
3b. Mimosa Lite: It's number 3 but with orange juice. Pairs well with brunch. Helpful tip: Don't spill orange juice everywhere!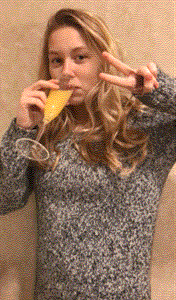 seal of approval from an Actual High School Senior ™
4. Shirley Temple: Ginger ale, grenadine, maraschino cherries. Named after the icon herself. Fun fact: Shirley Temple hated this drink!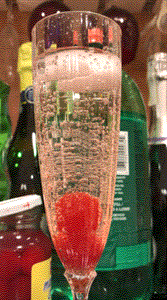 wow queen ur so beautiful
5. Roy Rogers: It's a Shirley Temple except the ginger ale is a dark soda. My personal favorite. Fun opinion: It tastes like cherry cola if you squint your tastebuds!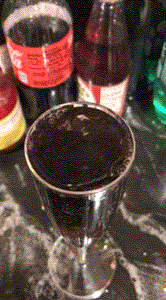 bone app the teeth
6. Sour Apple Spritzer: Lemon-lime soda, sour apple mix. Fun fact: This one was added to the list because my third and final sister wanted to be in this post!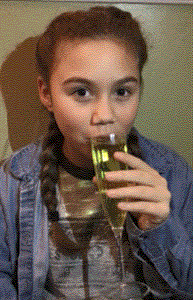 $picy
Happy New Year! Hope your 2017 isn't as anticlimactic as my attempt to pop the screw cap off of this bottle!