If any of you have attended one of my MIT info sessions, either on campus or on the road, you've heard me talk about MIT's 2+ miles of underground tunnels. On mornings like these (3 degrees when I left the house), I am very grateful for these tunnels as I travel from the T to my office.
It took me 6 months to really get my bearings down there. Prior to that, it was like playing a video game – lots of exploring and getting lost and seeing certain landmarks 4 times before realizing that I was traveling in circles. :-)
Now that I'm more familiar with the tunnels, the journey tends to be a rather monotonous one. Until today.
Bryan recently mentioned one of the 4.301 projects in his blog. Knowing that these were beginning to pop up, I wasn't too surprised to find this on my journey this morning: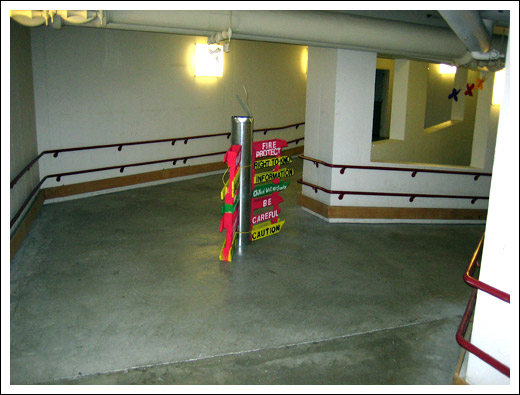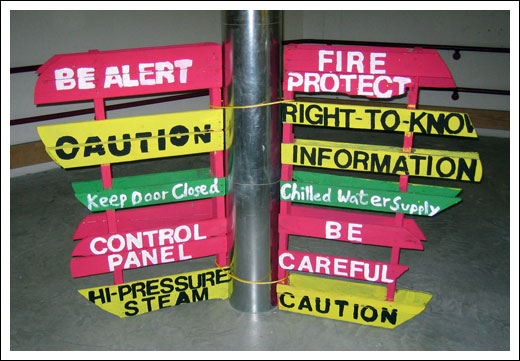 Turning the corner yielded butterflies!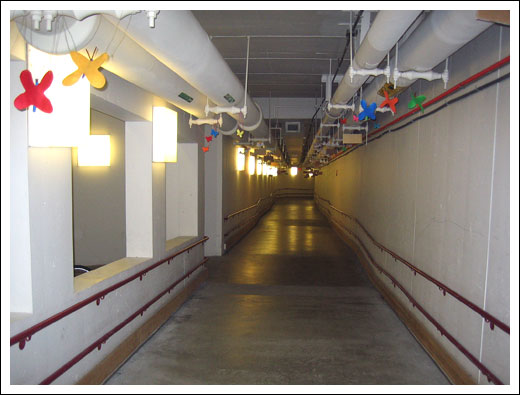 And then we find some signage hung from the overhead pipes…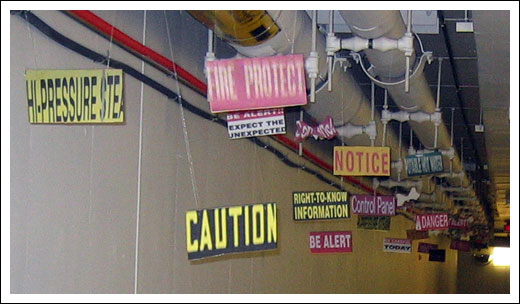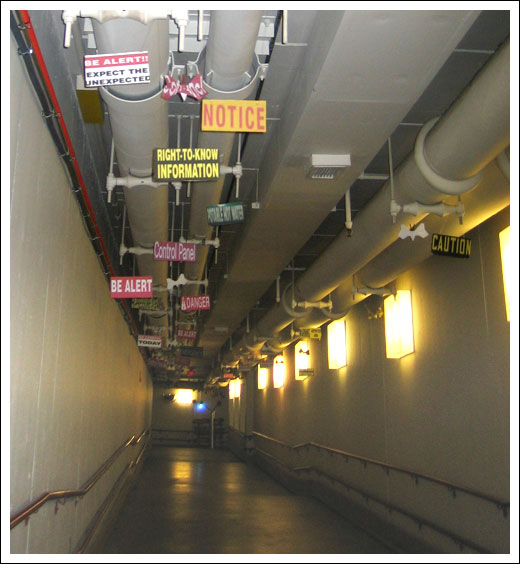 Followed by some letters (figure this one out, folks).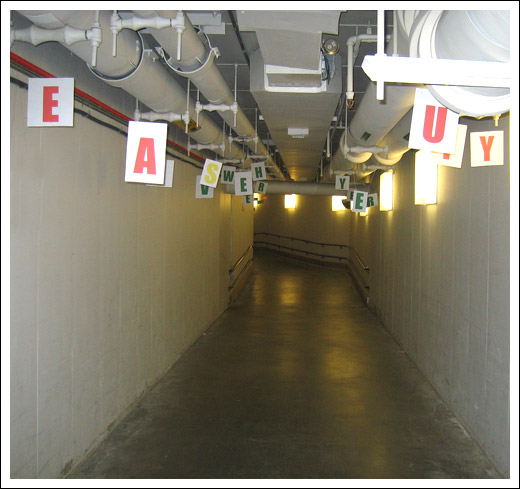 Going up a flight of stairs, we find… hubcaps?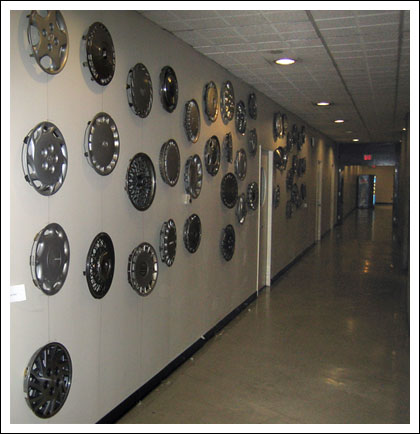 The last leg of my journey dumps me into the Infinite, where I find this heart (it looks much cooler in person). Click the photo to view a closeup, and for the uninitiated, here's some history on IHTFP.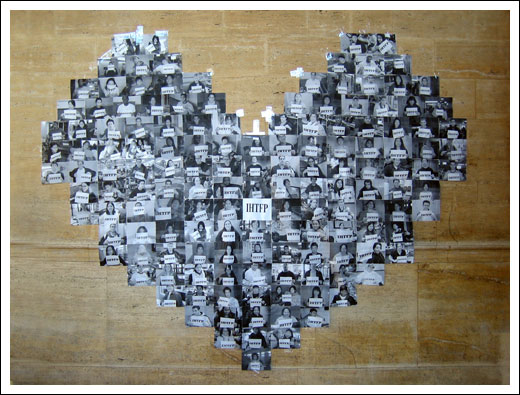 Oh, and someone pulled a brilliant hack this morning, turning Lobby 7 and the Infinite into Super Mario Bros, but I think Matt will be covering that.
6 responses to "More Public Art Projects"