This week has been mostly dedicated to lab and cooking, since that's mostly what I do in the summer. Oh, and Adam and I went to Friendly's with Mark '07 last night for some awesome sundaes. It was fun and delicious.
On the lab front, this week I started writing a paper about the project I've been doing for the past year and a half. I started with the materials and methods section — explaining all the experiments I've done and the specific ways that I did them. It's the easiest section to write, because I don't actually have to think about the implications of anything I discovered, I just have to cite old papers done by other members of my lab and note the differences between our protocols.
I'll be the first author on this paper, since I've done basically all of the work on it; my postdoc Albert, who has helped me through all the (many) glitches, will be second author. Morgan, the professor in charge of the lab, gets to be last author, because he's the boss. And he pays my salary.
I'm going to finish up a few more experiments by the end of July, and hopefully I'll have the bulk of the paper written by then, too. After I finish the paper, we'll send it to a journal (Morgan hasn't decided which one yet); the journal's reviewers will look at the paper and decide if it has merit. It's possible that the reviewers will send the paper back and ask us to do another experiment or two. If that happens, Albert will do the experiments and write the revision, because by then I'll probably be well into my first lab rotation for grad school!
I've been doing a few experiments at the bench this week in addition to writing the paper and making figures; mostly I've been doing stuff with mammalian cells cultured in dishes in the incubator. I transfect the cells, which means that I get them to take up a plasmid DNA and make copies of my protein. Following the transfection, I harvest the cells for a Western blot or stain them with fluorescently-labeled antibodies.
I get to go into lab tomorrow (SATURDAY) and transfect some COS7 cells, which are cells derived from a monkey's kidney. At least there's a long (5 hr) incubation, so I can mix the DNA in with the cells, then go to Fire and Ice with Adam, Mark '07, Dave '07, Steph (Dave's girlfriend, Northeastern '08), Kate '07, Stephanie '08, Jomar '07, Jay '08, Kjell '09, and Tal '09. It's all-you-can-eat for $10 on Saturday afternoons!
I thought I'd leave you with some sweet pictures that I took on the microscope. They're neurons that I stained with antibodies, then came in at 8 AM to image on the scope.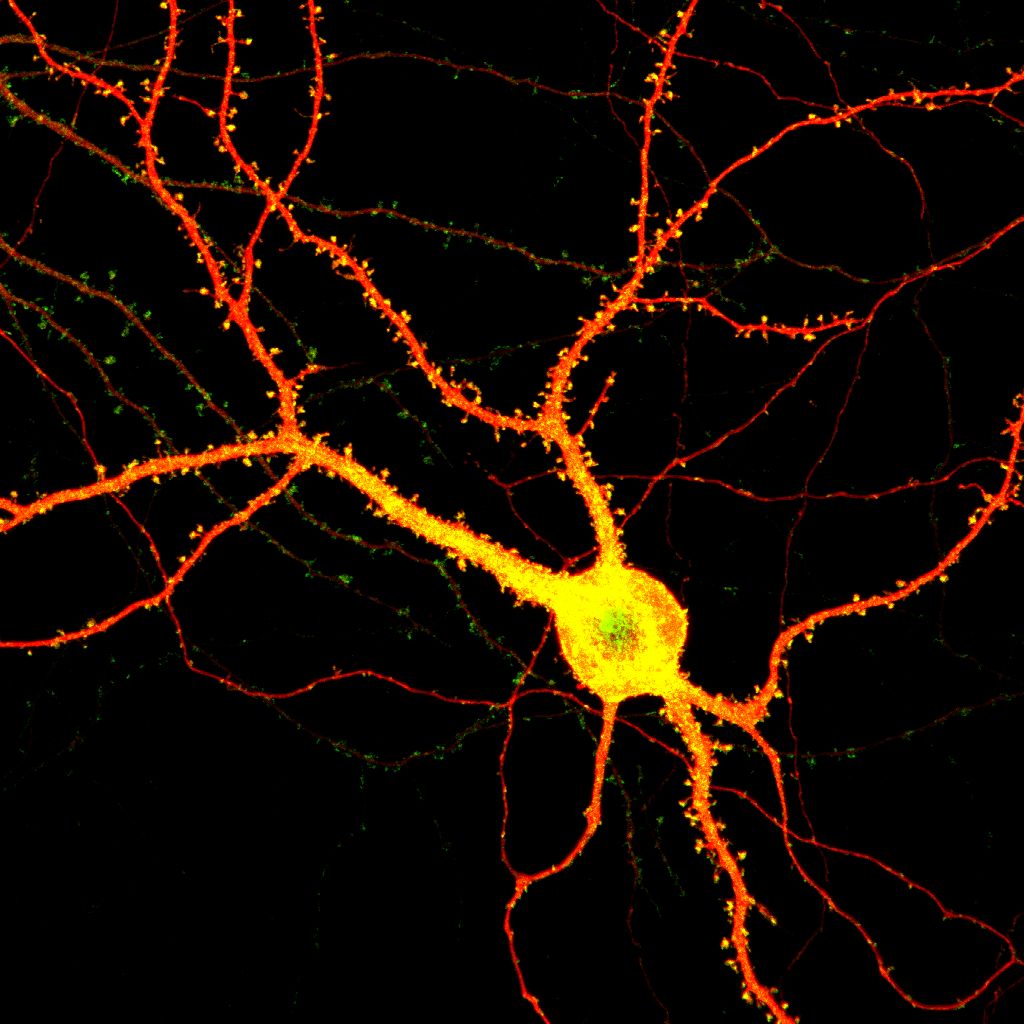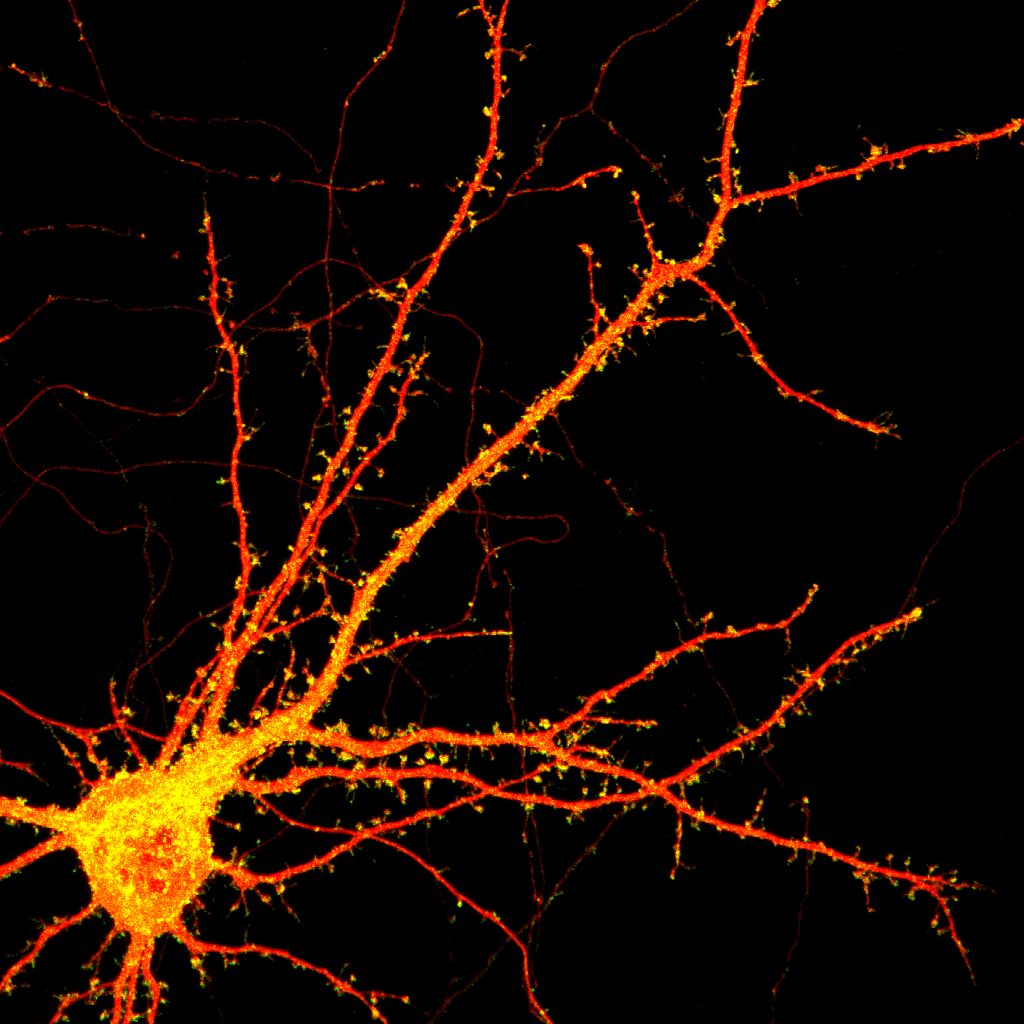 7 responses to "Neurony goodness"