One of the groups we are a part of is Arts Scholars. This is a group for undergrad and grad students who are passionate about or practice any sort of art. The group hosts various art-related speakers, outings, and events and is a great way to join an artistic community at MIT! 
One of the biggest perks of being an Arts Scholar is getting to go on an all-expenses paid day trip to New York every February! Each year, the events of the trip vary, but the day always finishes with an amazing dinner at Rosa Mexicano. We joined the Arts Scholars at the end of our freshman year so we didn't get to go on the New York trip that year, but we did every year after. We never blogged about any of them, so that's what we wanted to do now! 
2018 Trip
This was our first Arts Scholars trip and probably the most unique. We got to see two "experiences", Flight and Sleep No More, and they were both incredible! Flight is an experience that is very difficult to describe, but essentially it was a very moving, for lack of a better word, "puppet show" about Afghan refugee brothers. Imagine a large rotating cylinder the size of a carousel essentially. Then imagine seats that go around the whole circumference, separated by dividers, so that everyone is sitting in a small booth, inches away from the rotating cylinder. Now imagine the cylinder has carved out dioramas with gorgeously crafted and realistically detailed characters, environments, and lighting. And imagine that you are hearing narration with sound effects from noise cancelling headphones. This is what Flight is. You are in your small booth, watching these dioramas pass by your face as you are listening to this narration and sound effects, and you are immediately immersed into this captivating story. We had never experienced anything like it before, and two years later, can say that hasn't changed.
Sleep No More was just as, if not more, unique. Imagine that you are in a huge dimly lit multi-story house. Imagine that you are given a white mask with a beak that obscures your face, and suddenly you don't really recognize who is who and where any of the people you entered with are. Imagine the actors are anywhere from feet to inches away from you, not speaking any lines and only expressing their characters and intentions through dance and occasional indecipherable noises. And imagine yourself running from room to room, up and down stairs, from floor to floor, trying to follow the actors, losing them as they out-chase you, finding new actors in new rooms and corridors, trying but failing to decipher any semblance of a plot. That is what Sleep No More is. We had never experienced anything like it before, and two years later, can say that hasn't changed.
2019 Trip 
For this Art Scholars trip, we went to see an opera for the first time ever! Specifically, we went to see Don Giovani. After the experience we realized that we are not really opera people 😅. We still really enjoyed the day, and are very grateful for it because, when else do you get to take a day trip to see a famous opera for FREE? With that said, if we are watching actors on stage telling a story through song, we realized, we prefer musicals to operas. Something that was extremely impressive though, is that none of the opera singers had microphones, but sounded as if they did. We were honestly shook when we found that out.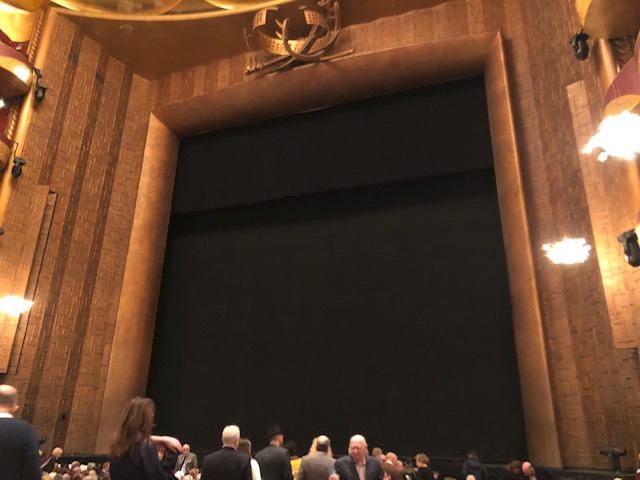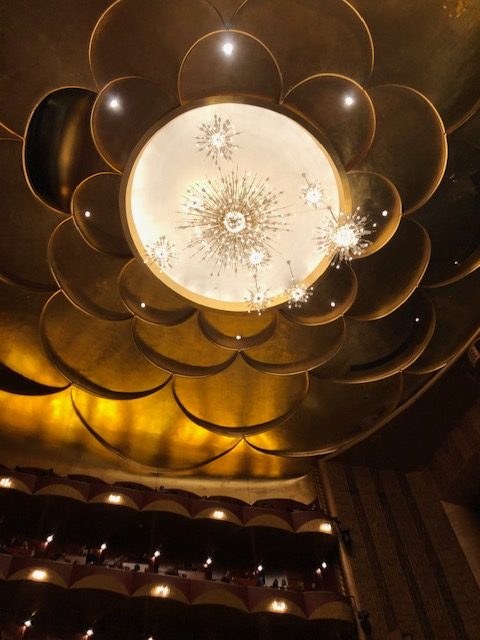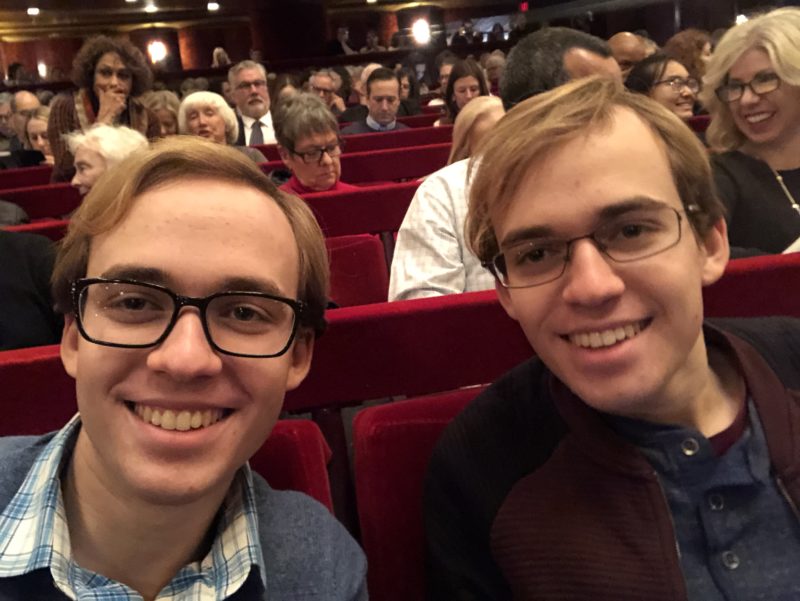 2020 Trip
This was probably our favorite art scholars trip thus far! It started out by going to the Whitney Art Museum. We got to see three of the floors of the museum, which each had their own theme. The first floor we saw was literally just VEGETABLES. Yes, you heard that right, vegetables. Because, art. Next, was a more standard art museum floor, with lots of beautiful paintings. Last, was a room with lots of crafts! This had so many unique and cool pieces, from teeny-tiny pottery, to a 3D entirely bedazzled room, to a piece entirely made of rag dolls sewed together!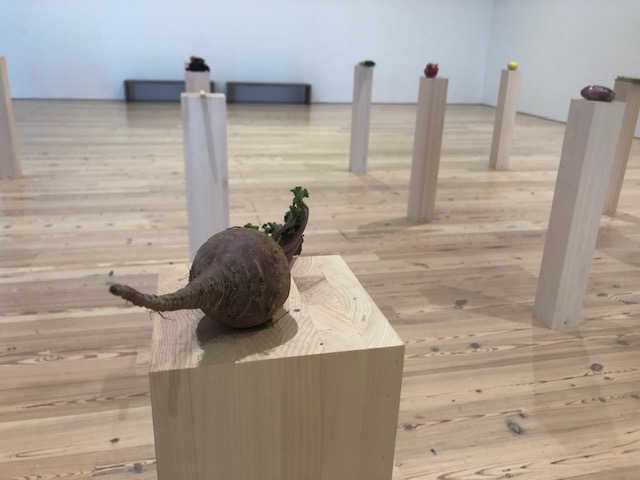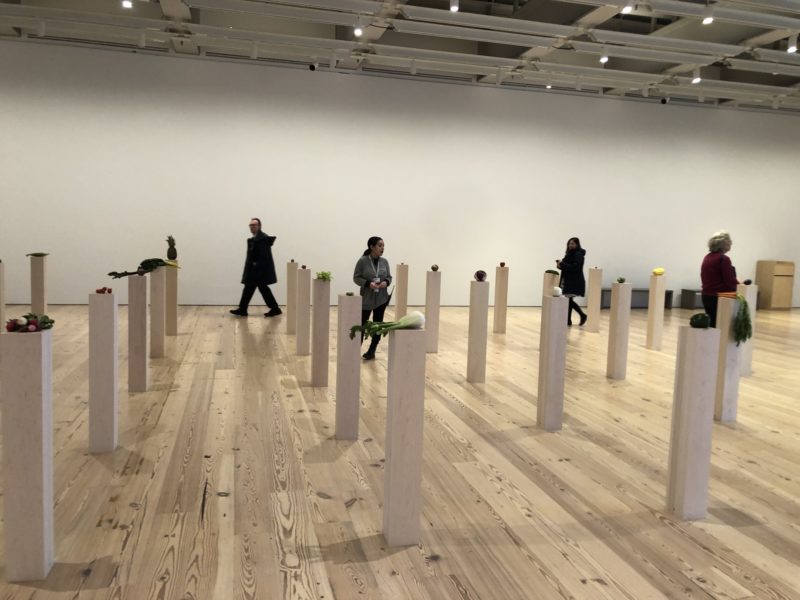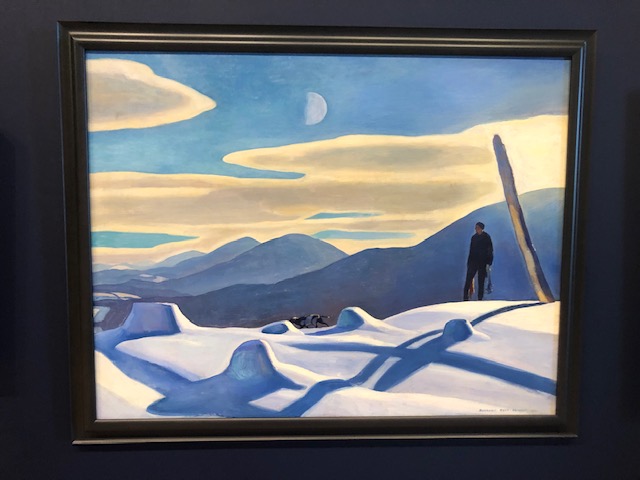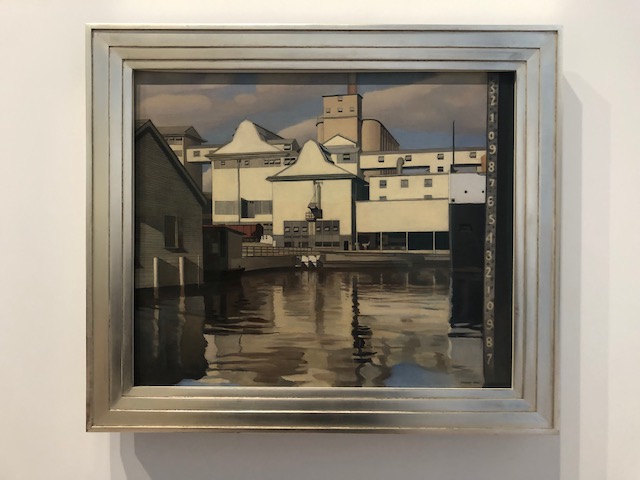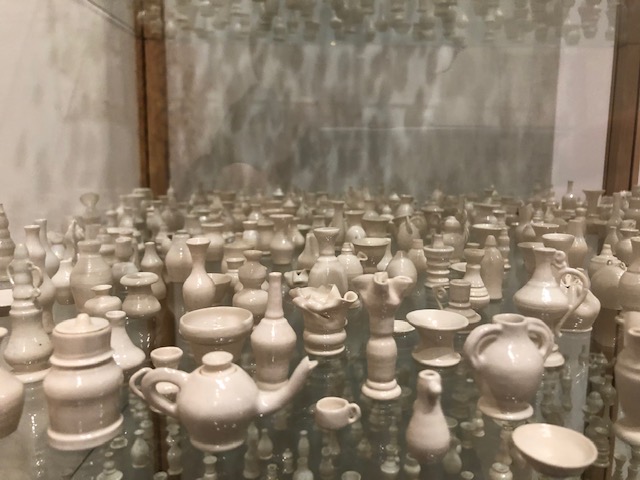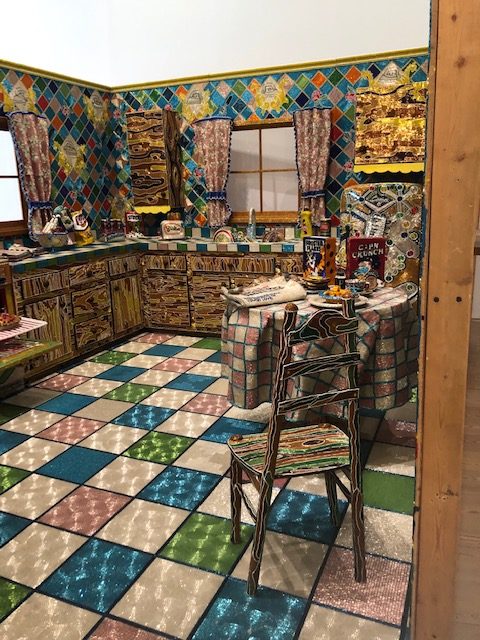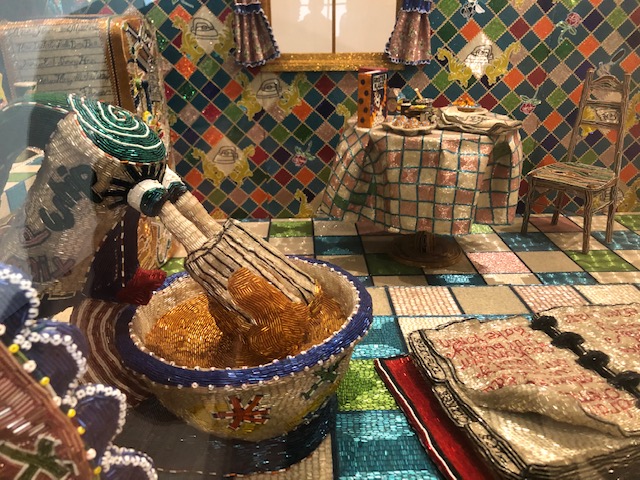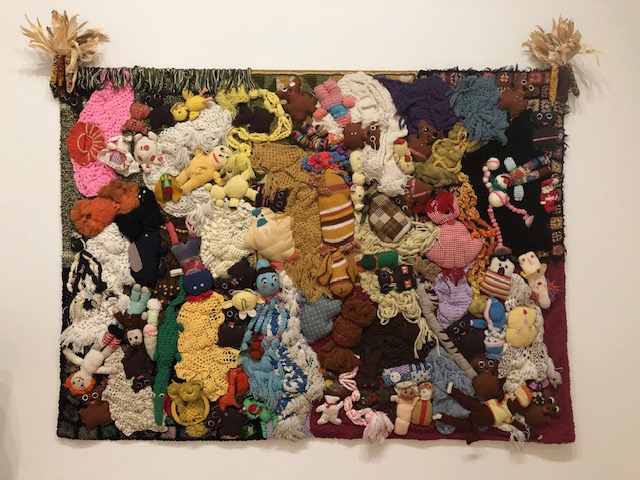 After we left the museum, we went to see a musical!!!! We absolutely love musicals, and this was going to be our second time⁠01 The first time was when we saw Natasha, Pierre, and The Great Comet of 1812, which was absolutely spectacular and incredible and words cannot describe it, but we have considered attempting to put words to it in a very belated blog post seeing one on Broadway in NYC!!! We saw Come From Away! It was, as expected, AMAZING! The subject matter of this musical is heavy, because it deals with the repercussions of 9/11. But despite the tragic backdrop of the story, it is still uplifting, because it focuses on how the community of Gander, Canada comes together to take in the hundreds of passengers from planes that had to be detoured to their city's airport in the days proceeding the event, when the US air space was closed. Our favorite song is Me and the Sky!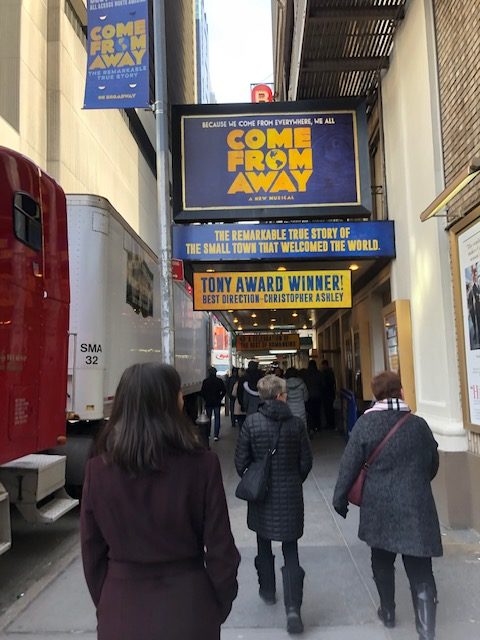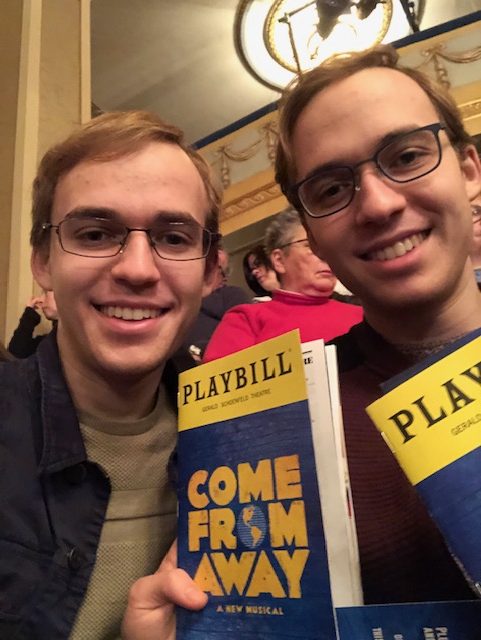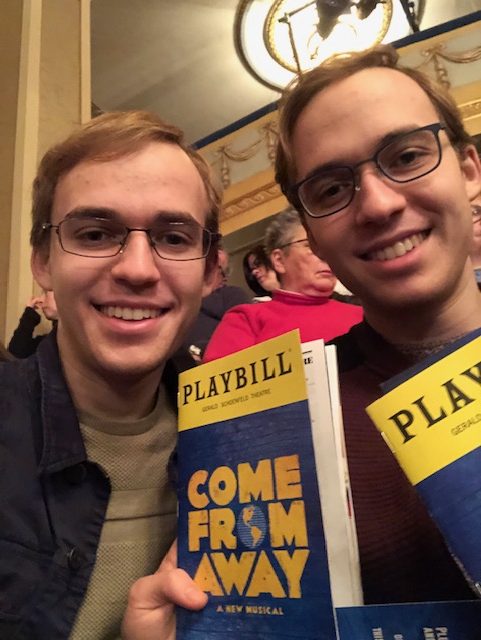 After the musical, we went to see an outdoor exhibit called The Vessel. It was cool to walk up all the stairs and get some pictures with friends (who we met actually when we were counselors for Freshman Arts Program)! It was SO cold this day, and even colder the higher up we went on the stairs!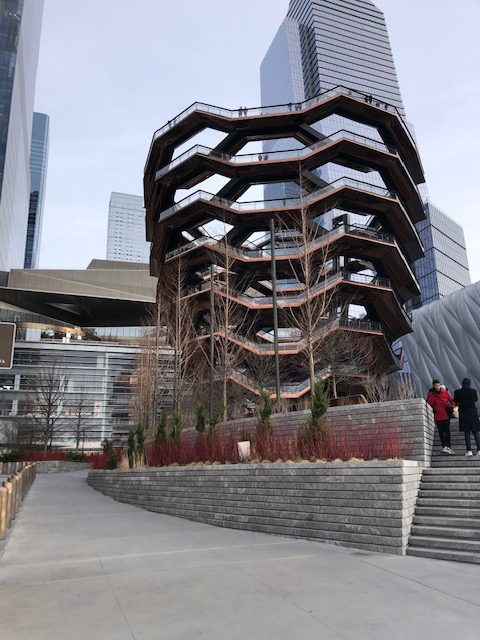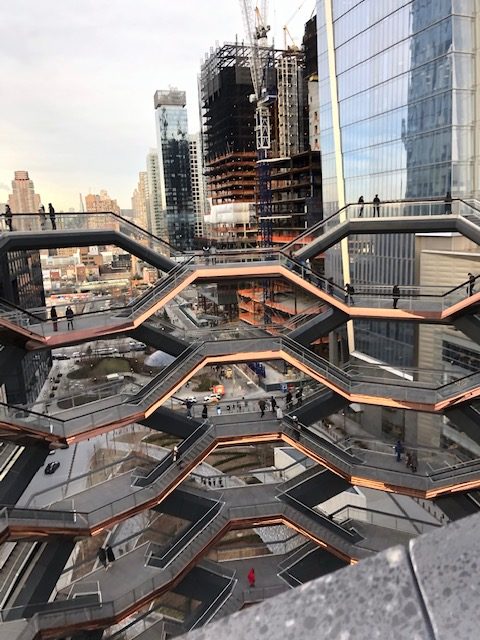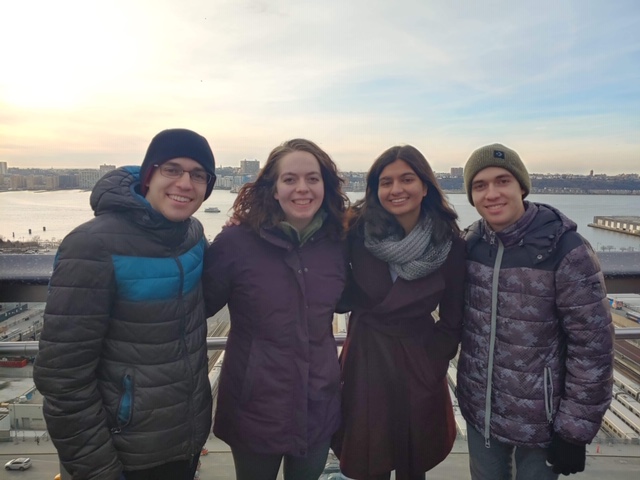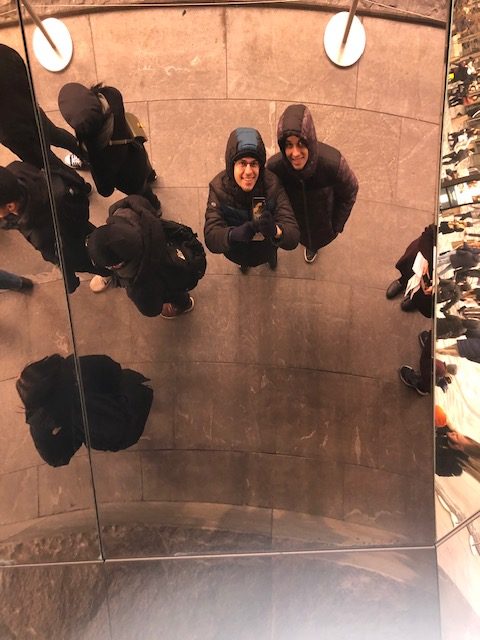 The first time was when we saw Natasha, Pierre, and The Great Comet of 1812, which was absolutely spectacular and incredible and words cannot describe it, but we have considered attempting to put words to it in a very belated blog post⁠

back to text

↑