Hello! My name is Natnael Getahun, but please call me Nat. I'm your third freshman blogger, class of '15, and I thought I would take a second to introduce myself. And because I'm bad at narrating my life, we'll go with a bolded list!
Past Living Situation(s): I was born in Ethiopia and left for the States at the ripe young age of 1. From there I enjoyed the weather in lovely Los Angeles, California for around 5 years before The Wizards of Oz(aka my parent's old friends) had a huge impact on their lives and we headed over to Kansas. I've since lived in Kansas for 11 years in the beautiful town of Olathe. Now before you say anything about Kansas, I've heard it all before. No I don't live on a farm, no I've never been cow tipping, yes I've seen funnel clouds, no I haven't seen a tornado, and no, the education is not as bad as "Inherit the Wind" would have you believe. Kansas is a wonderful place for those looking for a nice and quiet time(then again, my dorm selection indicates I am not one of those people). Shoot me any questions you have about the state, I've heard at least a dozen people say they've never met anyone from Kansas and I'd love to straighten out more semi-false stereotypes.
Current Living Situation: Now on to fun stuff. I currently live in East Campus, more specifically 1st East, home of the Disco Dance Floor and other things of pure awesomeness. Each one of our 10 halls has an amazingly rich culture and history, and I highly recommend checking out a few of the past blog posts about it(each one of those words is a link) along with this amazing i3 video.
Potential Major: 6-3/18 (Computer Science and Mathematics for those who have yet to memorize the course numbers) is most likely what I'll be majoring in. I say most likely for the sole reason that it will/maybe/possibly change in the future. With as many exciting majors as MIT offers, I'm not sure how anyone settles down with just one for four years. For now I'm looking forward to potentially having a UROP(Undergraduate Research Opportunity Program) in either the Media Lab or CSAIL(Computer Science Artificial Intelligence Lab) and working towards better integrating art and computers and how humans interact with their robotic counterparts.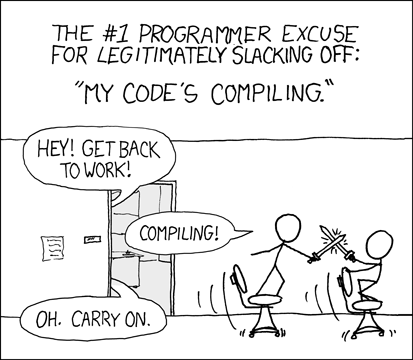 MIT & Me: For someone who's only officially been a freshman for two days, I've already had a fair amount of interaction with the Institute. Actually, I've been on campus for almost 2.5 months now, and I've loved (nearly) every moment of it. June 26th was when I first stepped on campus for Interphase, a 7 week summer program that concentrates on giving ~70 freshman an introduction to MIT level classes. For those of us whose first time on a college campus was senior year, it was an eye opening experience and a great orientation to MIT. The week following Interphase I also participated in an FPOP, the best FPOP, DEECS(Discover Electrical Engineering and Computer Science), where we spent one week building robots, touring Boston, and learning about course 6. Right after that came REX(Residential Exploration), Orientation and Rush(Fraternity), aka "The Calm Before the Storm". All events that are a blog post for another (hopefully soon) time.
All in all, that's me! Read my bio to the left for any holes, or shoot me an email at [email protected] if you have any questions. I look forward to blogging for you all soon!
8 responses to "Not in Kansas anymore"