(To be serious for a moment here – I really love comments and emails, as long as they in some way have to do with MIT. If you're an '11, I'd love to talk to you about whatever, because you're now affiliated with MIT, and that makes you totally awesome. But if you're still waiting for a decision, or you haven't even applied, I'd prefer if you stuck to comments or emailed me questions only regarding MIT. I'm sorry, it just makes me uncomfortable to be Facebook friends with so many people I don't know. This doesn't mean you're not totally awesome too! But if we get to be best friends and you don't end up getting accepted, it's not going to end well. And I don't want that! It's not you, it's me. Thanks, dudes. Now back to the regularly scheduled entry. Not really regularly, because I just thought of this and now I'm late for class. Anyway..)
THE GREATEST DISAPPOINTMENT OF MY LIFE
part two, which took place two days ago (part one being when Bryan lied)
ME
: (looks out the window) LOOK, NEHA! IT'S SNOWING!
NEHA: Actually, I think it's just flurrying.
ME: …
Apparently, when it doesn't stick, it's not snow, it's "flurry". When I was little and McDonalds came out with the McFlurry I thought they just invented a funny word; I never thought it was actually a totally misleading weather pattern. SURPRISE! It's snow, but not REALLY!
Today, though..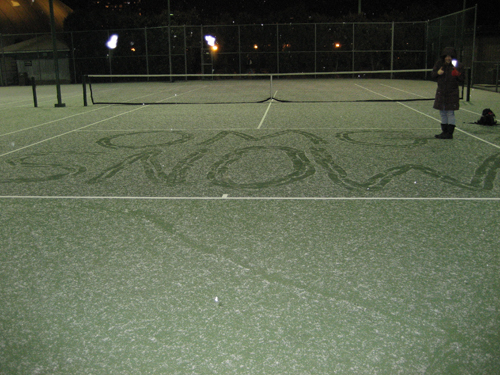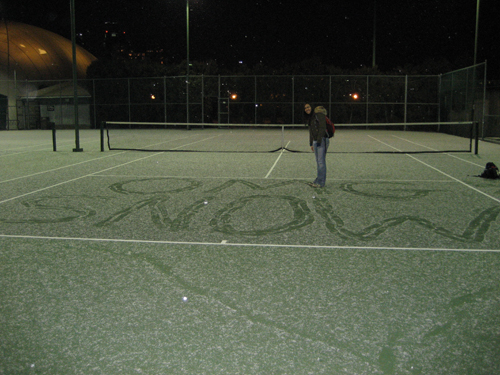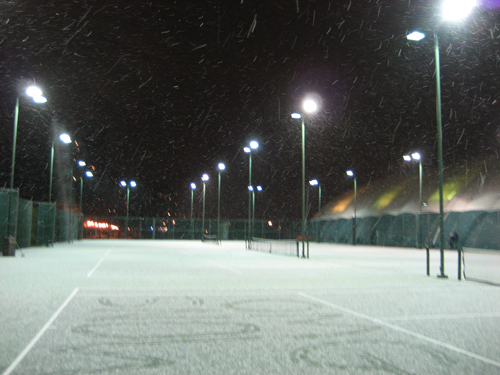 And now there's actually MORE of it. More pictures will be up later after class/I finish making a snowman. (Also, I promise I'll answer your questions next entry – this one doesn't really count since I'm doing it from an Athena cluster during my break. Really. So keep asking away!)
[ETA, about 5:30 or whenever I got out of class today] The snow has melted, and taken with it, all my hopes and dreams (of making snowmen). Sigh..
26 responses to "OMG SNOW"