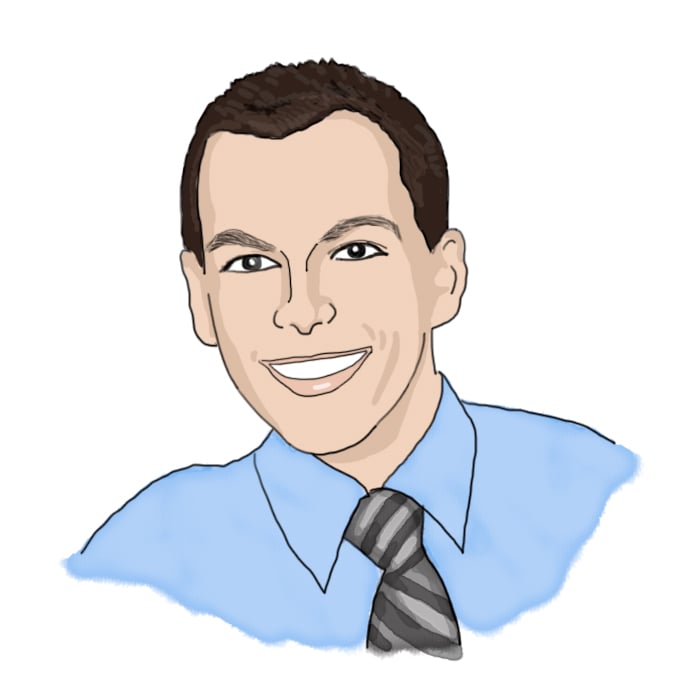 Prefrosh and students, read this too, and make sure to have a discussion with your parents regarding this entry. You will not regret it.
I have finally made it home for the holidays. Let me tell you, there's nothing quite like being at home, even if it is just for two weeks, and even if it's so snowy that nobody can leave/come to my house for anything. Home is still wonderful.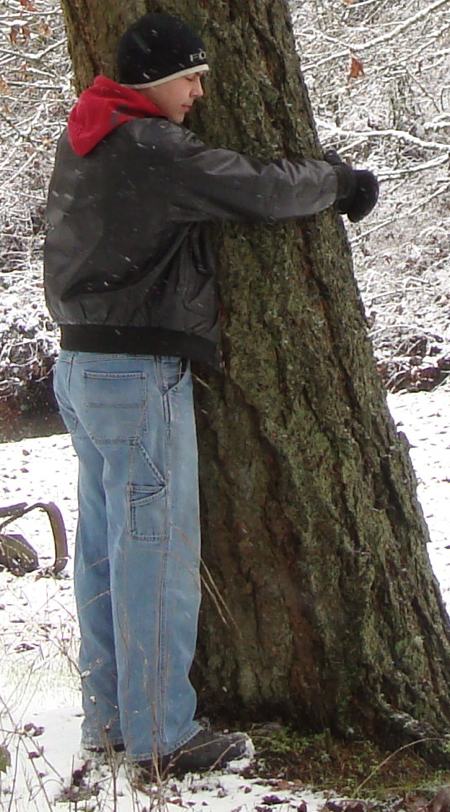 Being home is a great time for deep, philosophical talks with parents that simply aren't possible over the phone.
The reason I write for the admissions blogs is because I really like the admissions process, I like helping admitted students learn about MIT before they get here, and I like sharing with everybody the types of things I do here. My dad follows the blogs very closely as well and the two of us often discuss the current "admissions gossip." The one thing he'll do that I normally won't is explore the bowels of College Confidential (if I had my way, College Confidential would be wiped off the face of the planet), but that just makes him all the more interesting when we discuss admissions.
The two of us were sitting down at Rockin' Rogers enjoying breakfast and chatting when the topic turned away from normal father-son stuff and drifted towards MIT. We touched on admissions (How's Matt? Matt's fine. Do you ever see such and such? No not really. I really like Yan's writing, she uses a lot of adjectives . . . etc etc) and got more onto the topic of current student life, mainly my grades. Grades are especially relevant right now because all of this year's freshmen just got their first set of them. Up until now, MIT has been a fun, relatively informal, unofficial learning environment, but the instant grades get written down it becomes serious.
I spend a lot of time at MIT very stressed, this semester especially. Fortunately for me, none of that stress comes from my parents. All of my stress is self-imposed, it's me telling myself to do well, telling myself to study, and telling myself to not give up. My parents act as wonderful outlets for frustration, concern, complaining, and any other angsty 20-year-old emotion I can throw at them. Through all of it they are supportive and tell me to keep doing what I can. They constantly remind me that I'm at the hardest school in the country, the fact that I'm even there is astounding, the fact that I'm passing classes is ridiculous, and the prospect of A's is almost heart-attack-inducing. I don't think it's because they have low standards, that passing is acceptable now, I think it's because they are extremely realistic and understand the grand scheme of things. They understand that passing a class at MIT with a C doesn't mean you're below average or struggling, it means that MIT has deemed you competent enough to proceed and learn more material. It means you passed.
What I've noticed, both from the comments in the admissions blogs and from talking to friends at school, is that many many many parents don't take this approach. Many parents put a lot of additional pressure on their children to succeed and to get A's. While it's wonderful to want your child to succeed and to encourage them to do well, threatening them and adding unnecessary stress to an already super-stressed MIT student does more harm than good.
This is the first year I've gotten to watch freshmen do MIT and I've learned a lot about parents just by watching their children.
1) Parents are CONVINCED that unless they call you every day to remind you, you will forget to eat and subsequently die of malnutrition.
2) Parents are scared to death that you are wasting their money.
Let's talk about number 2 for a little bit, because that's what really motivated this entry. Ultimately, when it comes straight down to it, parents are the ones who decide whether you attend MIT or not. They pay the bill. End of story. Don't kid yourself or come up with excuses, you don't have $50,000 a year to pay for tuition. As such, parents want to see that they are getting their money's worth, which is why parents FREAK OUT (caps totally necessary, I've seen the student end of freak out phone conversations many times) when they hear any of the following:
a) I skipped lecture (more than once (for an entire semester))
b) I decided not to do that problem set
c) I failed that test (and it doesn't bother me)
d) I got a C in physics/chemistry/biology/math
Parents will label these as inexcusable. I label these as completely excusable, and I can back up my claim.
I skipped lecture (more than once (for an entire semester))
I routinely skipped lecture my freshman year. Why? Because it was more beneficial to skip lecture than to attend. Sometimes (more often than people think) lectures are actually detrimental to your learning. Sometimes it's a bad professor, other times it's where the lecture fits into your schedule, and sometimes it's the way that lecture is taught. I skipped almost every single differential equations lecture I had. Why? Before and after lecture I had a one hour break with no classes. One hour is not a lot of time to get work done and oftentimes I found myself just wandering around, surfing the internet, or bored. What I realized is that if I skipped my lecture and went to the library for 3 hours I could read the chapter out of the book that was going to be covered in lecture, go through online lecture notes, and work on the problem set. I got more work done and learned more NOT going to lecture than I would have if I attended. I ended up getting a B in the class.
Another example, I skipped the majority of my freshman chemistry classes. Why? They were early in the morning and videos of the lecture were always posted online. There, honestly, was no need for me to attend lecture in person, so I didn't. I watched the lectures online, took notes, and did fine in the class (I even aced my second test).
I decided not to do that problem set
Freshmen year is all about trying to figure out a system that works for you. Time management is really important at MIT and a lot of students here struggle with it. The only way to learn good time management skills is to try different things. Try skipping these lectures in lieu of this, try skipping this PSET in order to study for this test, this class is harder than this class so I need to focus more here, etc. Prioritizing and figuring these things out can be difficult and can oftentimes result in skipped PSETS, failed tests, and sleepless nights, BUT IT'S NECESSARY. Without experimentation and trying different things, there's no way to find the study method or work schedule that is the most effective. Freshmen year is Pass/No Record (you either get a P or your class never shows up, there are no letter grades) for precisely this reason, to give students a chance to figure out what works for them.
Parents, if your child trusts you enough to talk to you and share everything with you, you're going to hear stories of failed tests, missed PSETS, and sleepless nights. They've trusted you enough to tell you these things, it's up to you not to jump down their throats and scold them for it, otherwise they will simply stop telling you anything. Ask why certain things happened, absolutely, but please don't scold or threaten, you just make our lives more difficult than they need to be.
I failed that test and it doesn't bother me
This happened to me this year. I studied days for a test, took it, felt great about it, and then scored in the bottom 5% of the class. I failed it. I also didn't mind. When looking back at the mistakes I made and the questions I missed, I realized that it was just one or two algebra mistakes here, a misinterpretation there, and then some questions that were just really hard that I didn't know how to answer. I understood the material, I didn't feel like I could have tried harder or studied more, the test just didn't go well. It happens. There was nothing to change for the next test, I was happy with my preparation, I just happened to have failed.
Not letting something get to you is important at MIT. If your child tells you that they failed a test and they're ok with it, don't flip out. They've come to grips with their score and are ready to move on, don't drag them back down into an unhealthy state of sorrow and regret. They're ready to do well on the next test and tackle their next problem set, don't encourage them to brood over a bad test, it's simply not helpful or healthy.
I got a C in physics/chemistry/biology/math
Not all sciences are created equal. To be perfectly frank and honest, I hate math, chemistry, and biology. I used to loathe physics but I'm slowly warming up to it. MIT forces you to take chemistry, biology, math, and physics, whether you like them or not. Whether you understand them or not. Whether you ever plan on using them or not. AND . . . not only do they force you to take them . . . but they force you to take MIT versions of these classes, meaning you're taking "Oh My GOD! This is the hardest thing ever!" versions of classes that you may have found difficult in high school. Anybody will tell you, it's very difficult to force yourself to study material that you find frustrating and uninteresting, which is why it's very important that MIT has Pass/No Record 1st semester. MIT wants you to learn about chemistry, biology, physics, and math, but it doesn't necessarily expect you to excel, it just wants you to understand more about the subject matter.
Parents see a report card full of C's and die a little on the inside. This is premature. Parents, calm down, you're overreacting. Your child just passed some of the hardest intro-level science classes in the country, be proud of them. Show them support. You are getting your money's worth. The more support you give them now, the better they will do later. I'm not a parent so I "don't understand parenting," but I am on the receiving end of "parenting" so I do know what's useful on our end and what's not. The fact of the matter is, when your child gets into their major, their grades will improve greatly. They'll be learning material that they enjoy, the material that they came to MIT to learn, and they'll want to study and go above and beyond. Be patient and watch your child grow into their school, it'll be a process you only get to go through once, and it's not something you want to tarnish with constant lecturing and scolding.
I guess, in the end, this is what I'm trying to say. MIT is hard enough without parents constantly berating us and scolding us and pressuring us to do well. We know what's going on at school, we're in the thick of it. We'll call you and tell you what's going on with our lives, tell you of our mistakes and our triumphs, but we really don't want to be lectured to. We want support. If you don't give us support and instead pick apart everything we tell you, we'll simply stop telling you things. It's not that we don't love you, it's that you're making things worse and it's in our best interest to do what we know needs to be done. Sometimes, by trying to make things better, you're making things worse. If we ask for advice, give it. If we ask for support, give it. If we tell you what we've been up to, enjoy our stories, but please don't make our lives more stressful.
100 responses to "Parents, Please Read"