When it comes to MIT you can put everything you do into one of two categories "for classes" or "in the spirit of having fun". While the two aren't mutually exclusive (programming is fun, amiright?), they do at times hinder each other and first semester was all about finding the right balance. With Pass/No Record in place to make the transition easier, first semester is a time to make that daily fire hose drinking session a little bit more bearable by finding people to work with and understanding what organizational method works for you. Oh, and did I mention it's also about having fun?
FIRST SEMESTER

(Panoramic view of MIT from ESG)
Now the end of first semester was one of the most exciting and relieving days of 2011. Being able to sit down after my last final and say "I survived, and I'm pretty sure I passed" about a semester at MIT was exhilarating. Let's look back at the two aspects of MIT and see how they applied to first semester.
Classes
Taking classes at MIT has definitely been one of the most difficult and rewarding things I have ever done. There are few feelings that surpass that "I finally get it" revelation that occurs when working at 3am on this or that assignment. And while people will complain daily about the work load or the lack of sleep, I've yet to meet anyone who would trade the experiences they've had here for the world. My experiences were no different, the work was hard and the nights were most definitely sleepless but the experiences were unforgettable.
Every conversation back home went about the same,
Friends/Family/Jim the Pizza Delivery Guy – "Soooooo, how was it?"
Me: "School? It actually went surprisingly well"
And that's the easiest way to describe classes. Not only did I enjoy them all,  I learned a metric ton of material in a ridiculously short 14 week period and then proceeded to regurgitate all of this information in a 3 hour test. It was a level of understanding that my high school classes never forced me to have. This was displayed through tons of conceptual and problem solving questions (eg. using the Harpoon Mechanism on planets) rather than seeing if you had memorized the right formulas. While this meant everything was more difficult, everything also became more rewarding.
So ya, it went well.
Fun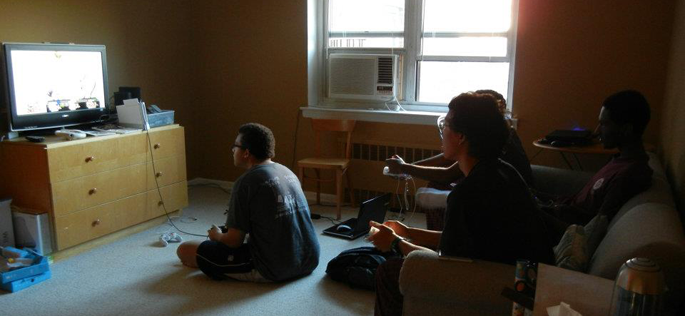 (Sleep and Brawl, What Vacations Are Made Of.)
After dedicating an inordinate amount of time to classes every moment where I could have fun was a nice change of pace, and it's fair to say MIT students Work Hard and Play Hard. The primary time to have fun during the year lies in breaks. Whether they're weekends, vacations or particularly work free Tuesdays, no moment was wasted. Here are a few examples of the fun that was had.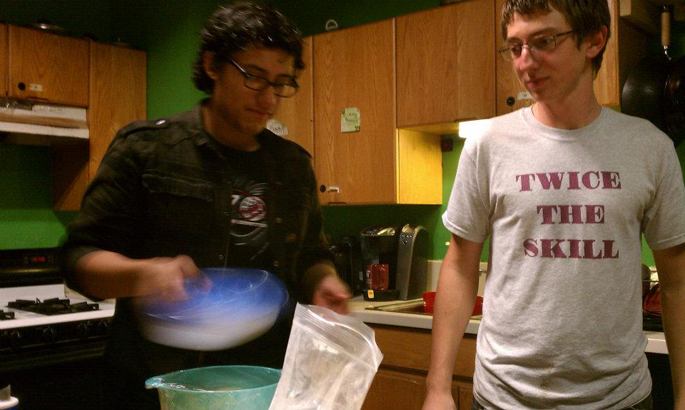 We made Caffeine Slushies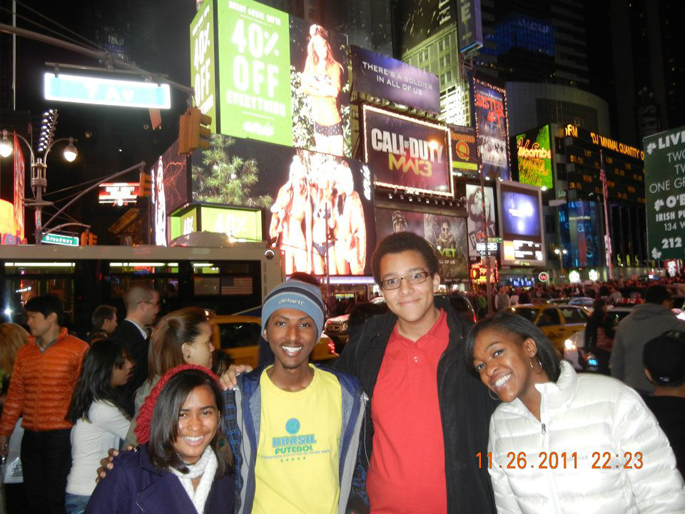 We went sight seeing in NYC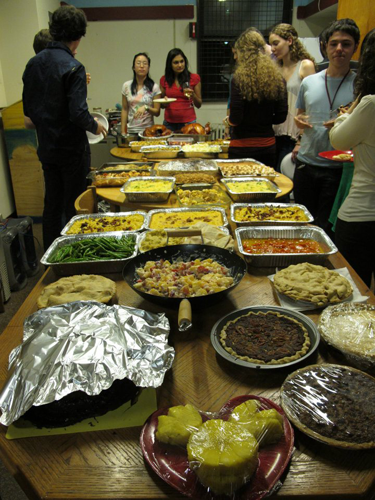 We held an extravagant Thanksgiving Dinner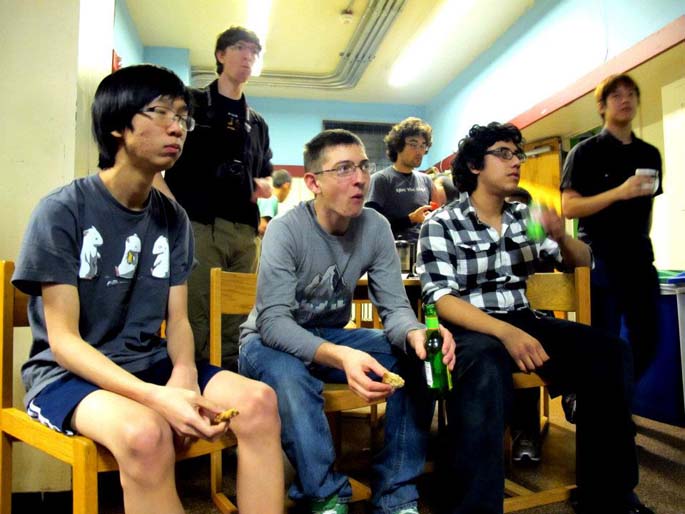 We gave each other presents and ate cookies.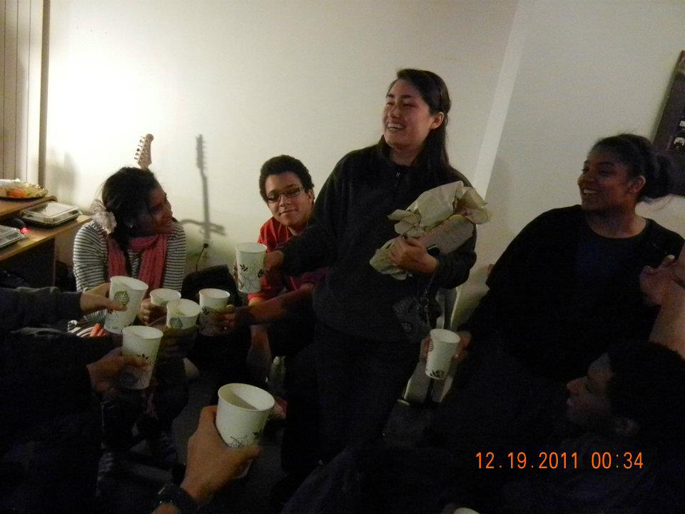 We gave each other more presents and drank sparkling cider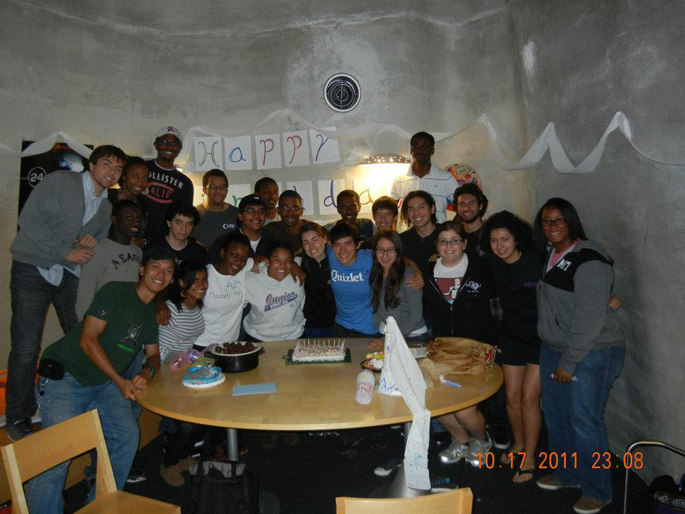 We held Birthday Parties.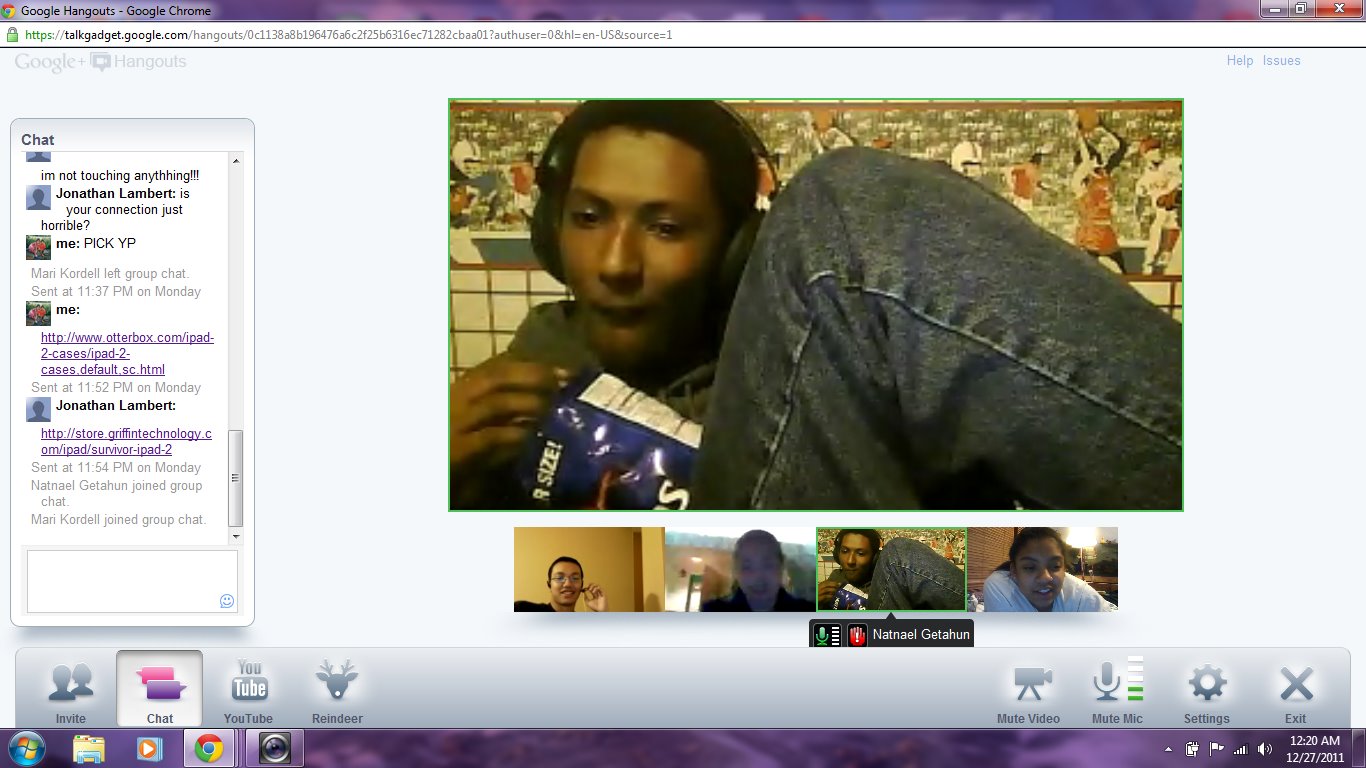 We even video chatted late into the night during winter break.
So while the work here at MIT can be daunting at times, the fun one has makes it worth it. And with that I'll wrap this post up, I loved (almost) every moment of first semester and I'm looking forward to another great one. Tune in next time for a post about IAP, all of the fun of MIT with only 1/10th the work, and second semester, finally delving into "major" classes.
19 responses to "Pass No Record, Oh How I Loved Thee."