Even though MIT decisions are released on the same day every single year, it's been announced with more and more fanfare every year. This year, Chris Peterson summoned me back from my alumna grave to apply my treasury of comedic novelty photoshoot experience to pieing the bloggers in the face.
The initial (terrible) script I spat out was heavily influenced by action-spy-thriller-heist-explosion movies. Tim the Beaver flips on the harsh overhead lights of an interrogation room, illuminating a lone blogger; perhaps a meat hook swings out of focus as we pan across the tense scene. In slow motion, Tim waddles over to a table full of pies and heaves one at the blogger. In even more gratuitiously slow bullet-time, the pie makes impact, rippling the victim's face cartilage in a scene reminiscent of most episodes of Mythbusters. We flip the camera around to show Tim's MIT shirt as everyone runs into a pie-covered group hug. At some point, Chris, his wide eyes filled with nefarious joy, licks pie off of Emad's horrified face, still in slow motion.
On Sunday, we couldn't get Tim on short notice, we realized our slow motion cameras were grainy, the sun kept moving behind clouds, and we had no idea what we wanted our final video to look like. We threw some dropcloths down on the steps of Lobby 10, I set up my normal non-slow-motion camera as "backup", and we just went for it.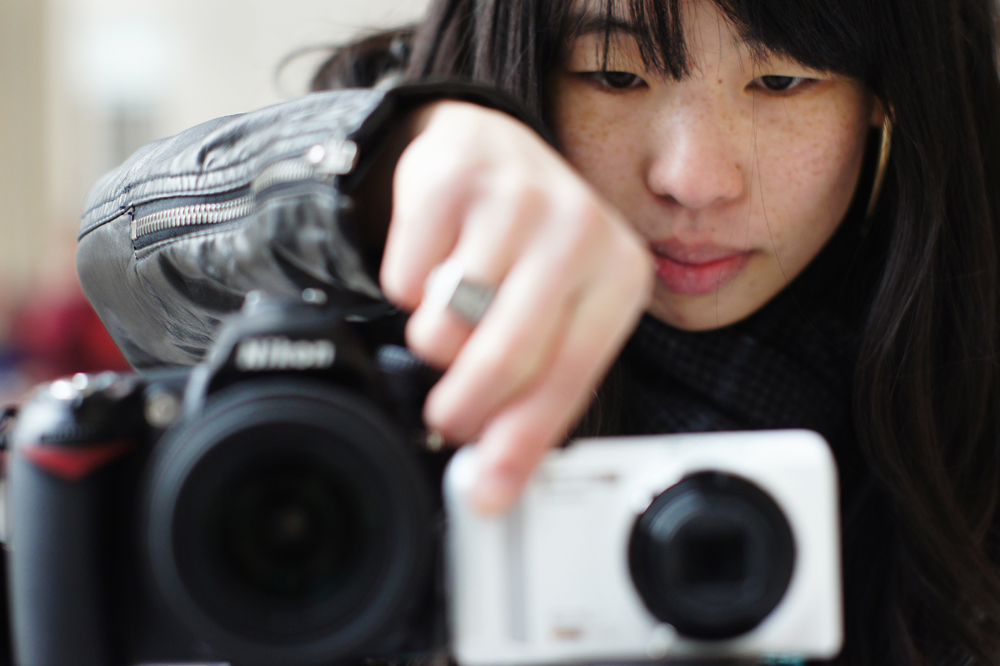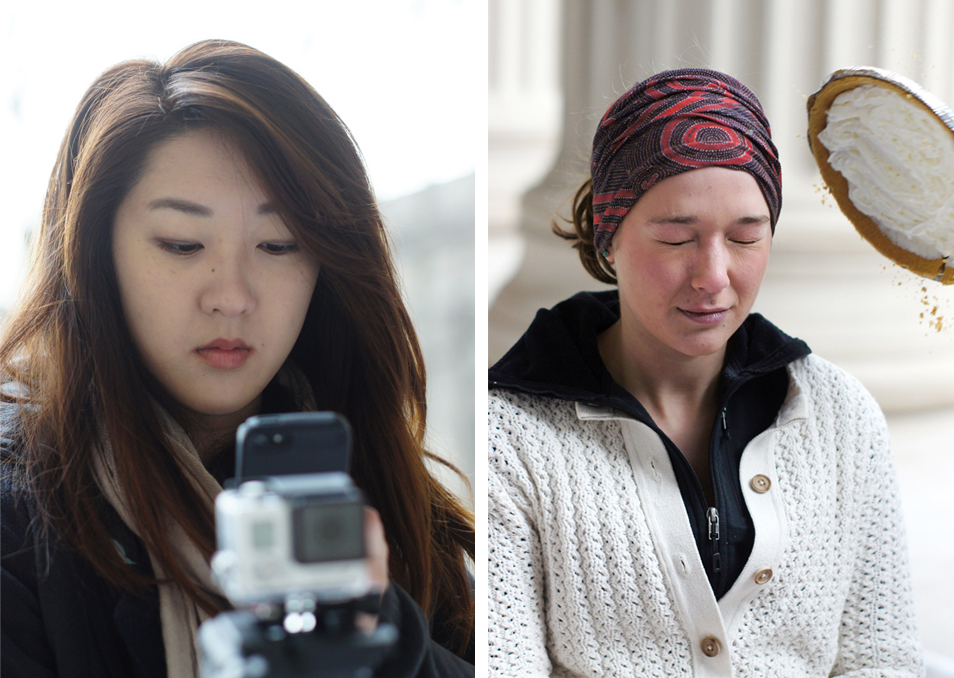 Then everyone started giggling, and smiling, and eating pieces of pie from their own faces. And it transformed into something completely different from Pie Hard With A Vengeance; something infinitely better and more adorable than we had originally imagined.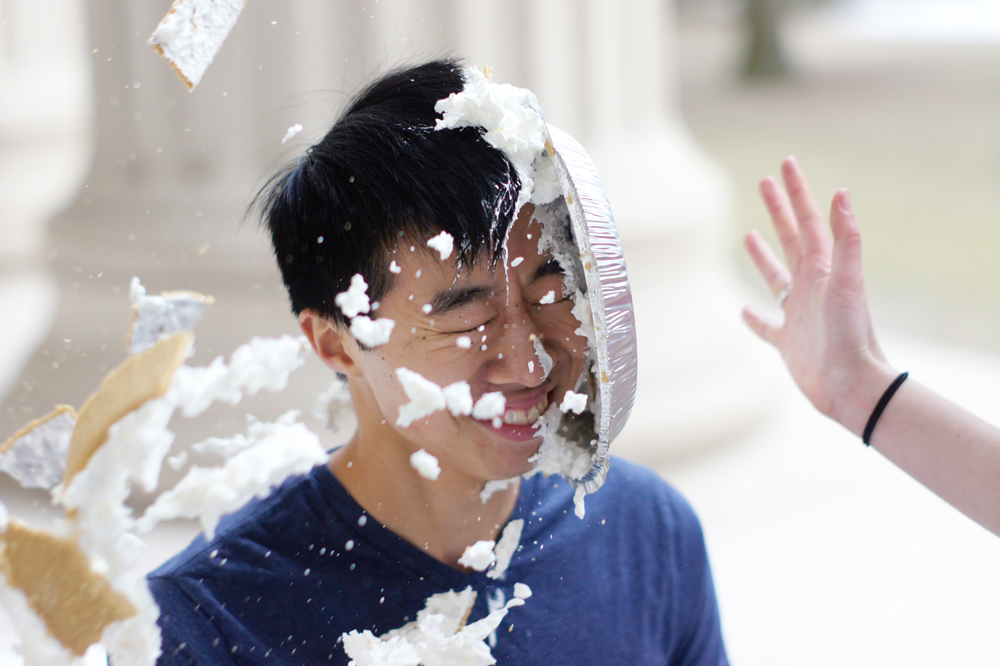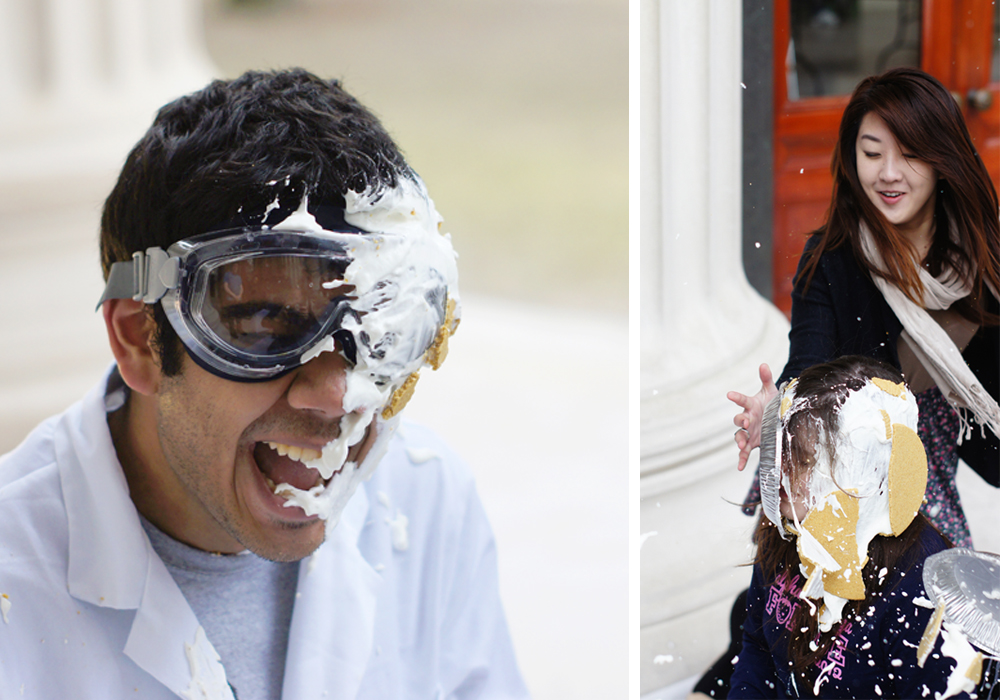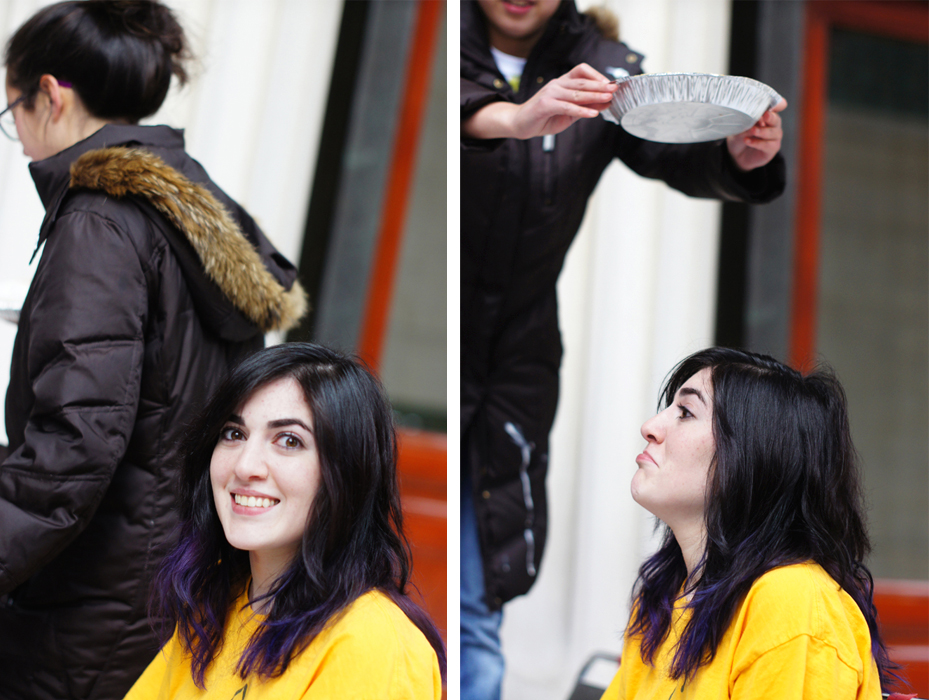 Chris Peterson bravely volunteered to take on all of the remaining pies. For those of you with the stomach to watch, I offer you this video.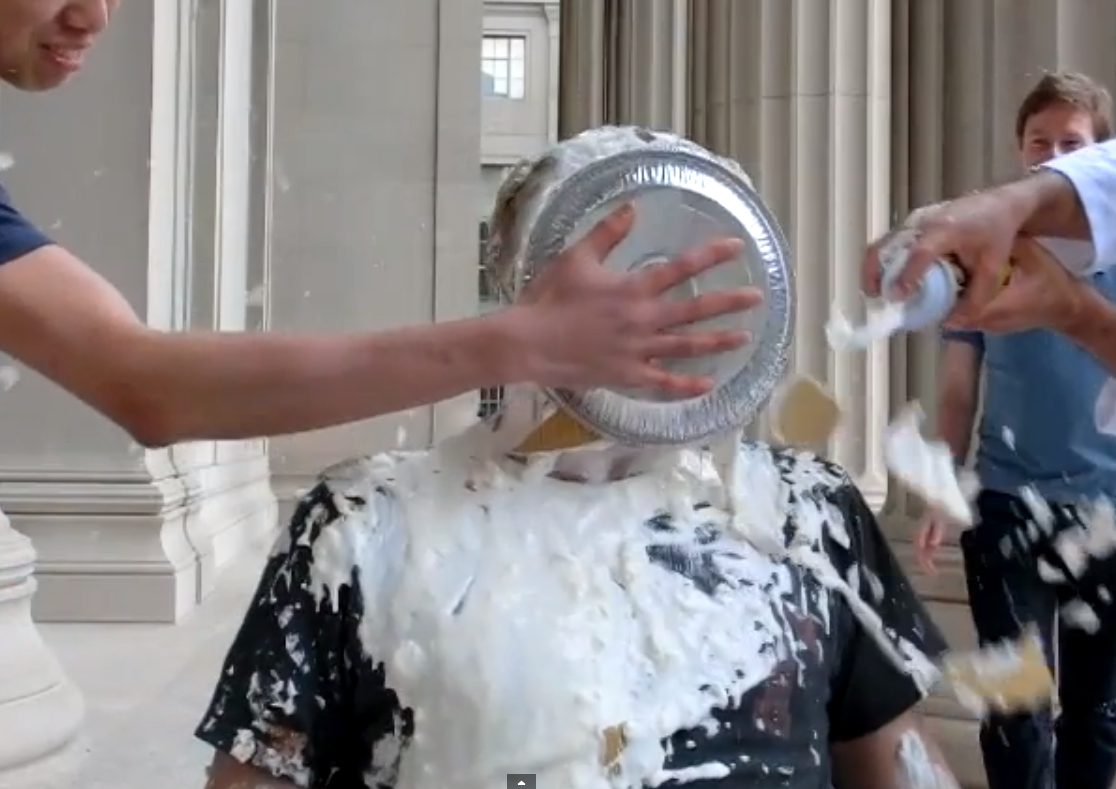 We had a lot of cleanup to do…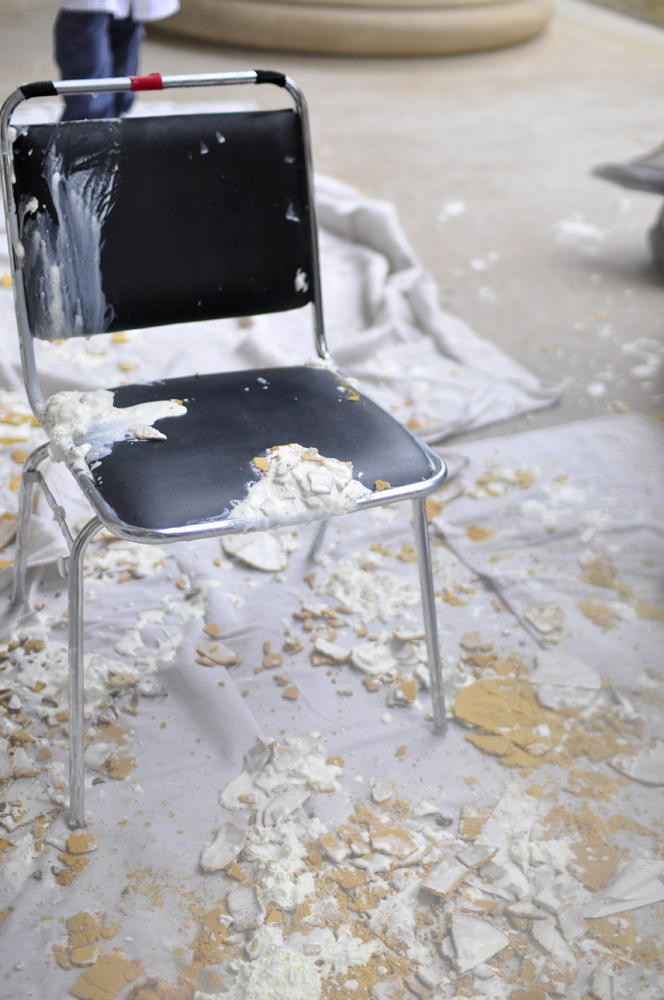 The geese on Killian helped!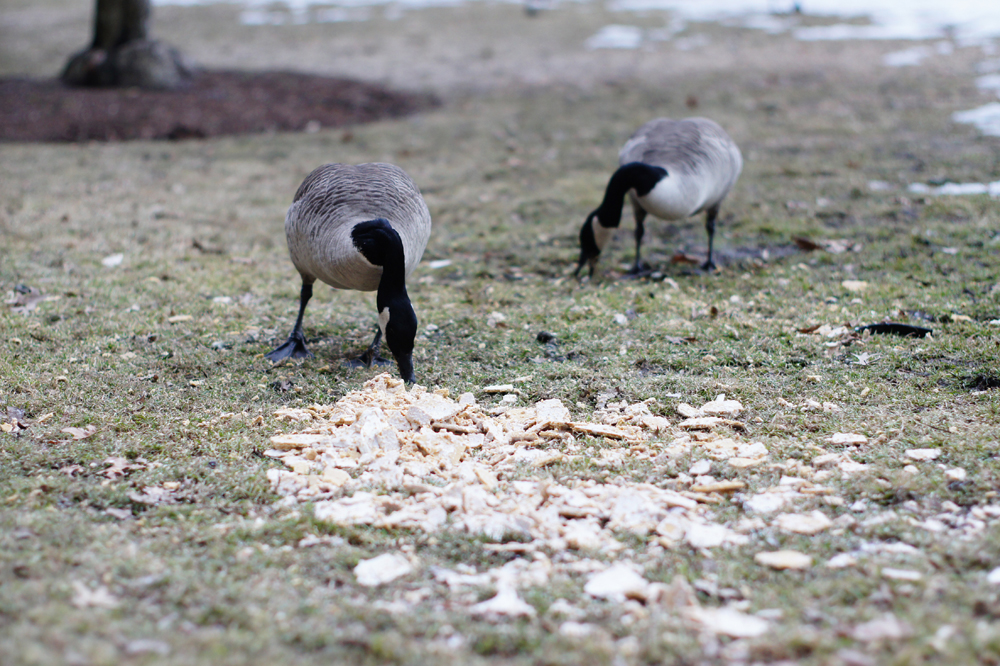 For the next few hours, Chris and I edited this thing together over burritos and many arguments of "is that pie hit two hundredths of a second too soon before the flute?", listening to Tchaikovsky's Swan Lake Waltz at least a hundred times over in the process.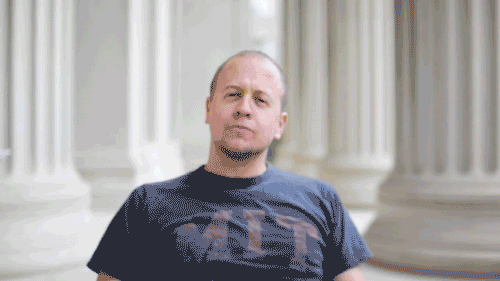 The mission of the admissions blogs is to humanize MIT. I hope that this video, in turn, humanizes the bloggers — helping you put a face to all these excellent people whose lives you get a glimpse into.
A round of applause for the champs who took cold pies to the face while it was just above freezing outside, laughed through it all…and ate more pie.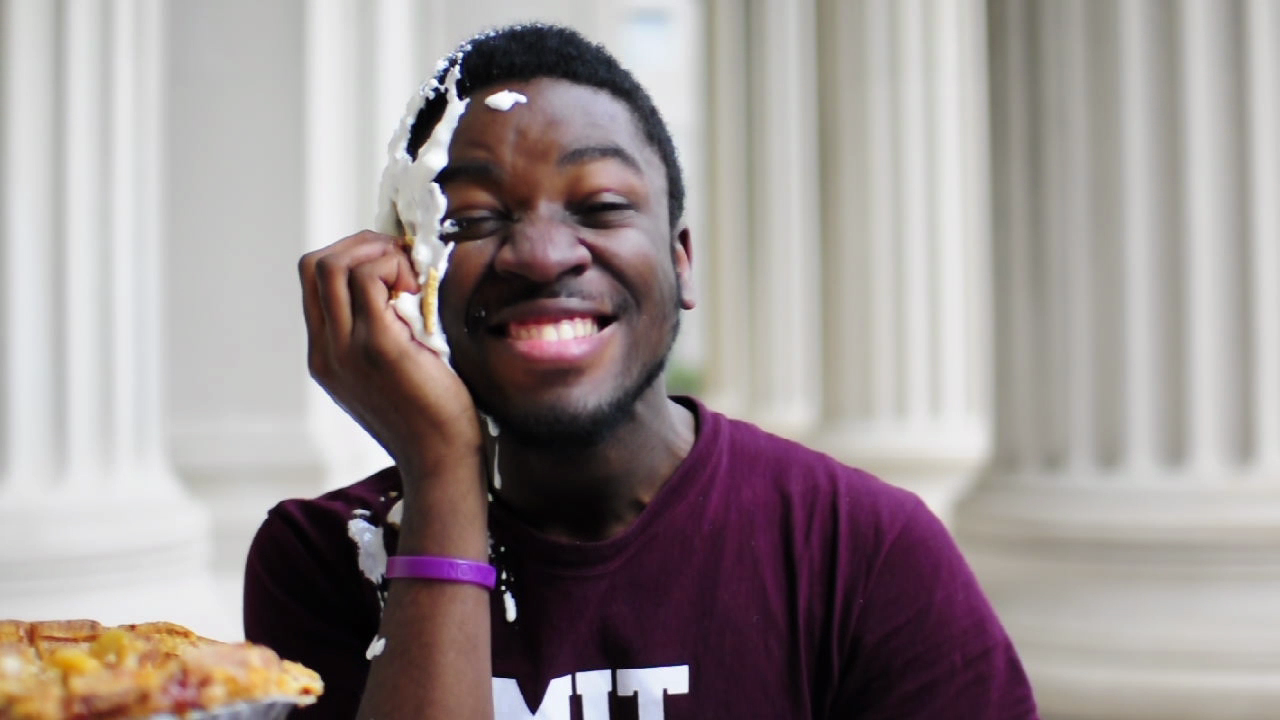 Thanks Michael '16 for taking most of the behind-the-scenes photos! There are more posted in the MIT Admissions Facebook group.
May you have a happy Pi Day soon!
Much love,
rfong